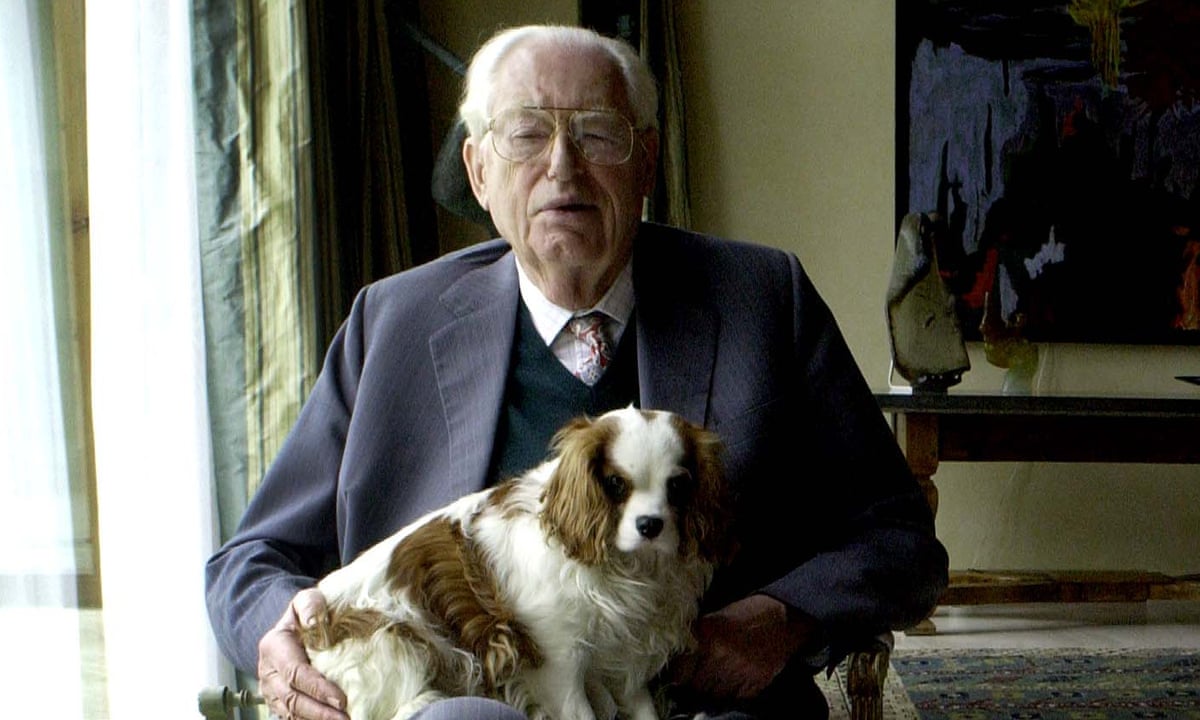 Hans Rausing Net Worth: Hans Rausing was a prominent industrialist and philanthropist from Sweden but resided in United Kingdom. The primary source of his wealth was from Tetra Pak, his father's company which he co-inherited which later became the largest food packaging company in the world.
He was ranked number 83 on Forbes List of World fortune ranking and was named the second richest Swedish billionaire back in 2013. Keep scrolling as we bring to you Hans rausing net worth and biography.
Hans Rausing Net Worth Profile
| | |
| --- | --- |
| Net worth | $12 billion  |
| Full name |  Hans Anders Rausing  |
| Date of birth | 25 March 1926 |
| Nationality | Swedish |
| Occupation | Industrialist and Philanthropist |
| Died | August 30, 2019 |
Early Life
Hans Anders Rausing is one of the sons born to famous industrialist and founder of Tetra Pak, Ruben Rausing and his wife Elizabeth Rausing. His two brothers Gad and Sven are share holders of Tera Pak. He attended Lund University where he graduated with a Bachelor's Degree in Economics in 1948.
Career
Hans Rausing's career began with him being appointed the Managing director of Tetra Pak with his brother Gad serving in the capacity of deputy managing director. Later in 1983 he took over from his late father Ruben as the CEO of Tetra Pak with a stake of 50% which he later sold to his brother Gad before leaving the company in 1993.
The immense successes recorded by Tetra Pak is as a result of the input and the outstanding leadership of Hans and Gad. This great achievement saw Hans credited as a specialist in Russian affairs. The negotiation of the first Tetra Pak export machine to the Soviet Union was due to Hans involvement in the Tetra Pak's Russian market.
Hans Rausing was a recipient of Newton Institute honorary award. He was also made the honorary liveryman and Freeman at Newspaper Makers and Worshipful Company of Stationers in London.
Charity
Hans Rausing with the help of his wife Marit make huge monetary donations to charity and research in Sweden and United Kingdom, through the Marit and Hans Rausing Fund. Through the foundation, the couple have been able to provide support for several community projects in Sussex, their home town.
For his contribution to humanity, Hans Rausing was presented with the honorary decorate by the University of Lund. He was also appointed the honorary Knight Commander of the Order of the British Empire.
The University of Cambridge Department of History and Philosophy of Science hosts a Hans Rausing Lecture every year, spearheaded by Hans Rausing's daughter Lisbet.
Controversies
There were some controversies surrounding the Rausing family. Hans Rausing's son Kristian Rausing who was a drug addict, was apprehended by police in London, Belgravia to be precise. He was convicted in the charge of concealing his wife's corpse depriving her of a descent burial after she died of drug overdose. The police found his wife's corpse Eva Rausing which had already decomposed under the cover of bin bags and some clothing. This discovery was during the search carried out by the Belgravian police after they had suspected Kristian Rausing of being in possession of drugs.
Tetra Pak and all you need to know
Tetra Pak is a multinational company that deals on food packaging and processing. It was established in 1943 by Ruben Rausing. Tetra Pak provides a wide range of packaging and processing services such as crate packers, accumulators, filling machines, dairy processing, beverages, ice cream, food packaging and distribution, cap applicators, film wrappers, line controllers and many other distribution tools.
The world number largest packaging company has two headquarters, one in Lund, Sweden and the other in Pully, Switzerland. As at 2019, the total revenue that was generated by Tetra Pak was a whooping €11.8 billion, owing to the leadership of Hans Rausing, and his brothers Gad Rausing. In that same year, Tetra Pak boasted of a jaw dropping 23,555 workforce compared to the six that were available at the time Hans Rausing and Gad Rausing took over the affairs of the company.
Tetra Pak currently operates in more than 160 countries with the parent company being Tera Laval which also deals on dairy farming equipment producer DeLaval and the PET bottle manufacturer Sidel.
The sterile packaging technology used by Tetra Pak has seen The Institute of Food Technologists dubbed company  the most important food packaging innovation of the 20th century. The company has also been considered the most successful inventions of Sweden by Swedish Academy of Engineering Sciences. As a proof of their immense achievement and success, 20% of Tetra Pak cartons all recycled worldwide, just to show the pact Tetra Pak company has on the world as a packaging company. 
Hans Rausing Net Worth
Hans Rausing net worth was estimated by Forbes as $12 billion at the time of his death.
Recommended Reads
Thanks for reading the article about Hans Rausing Net Worth . Leave your reply i the comments section.
Etebo Oghenekaro Net Worth and Biography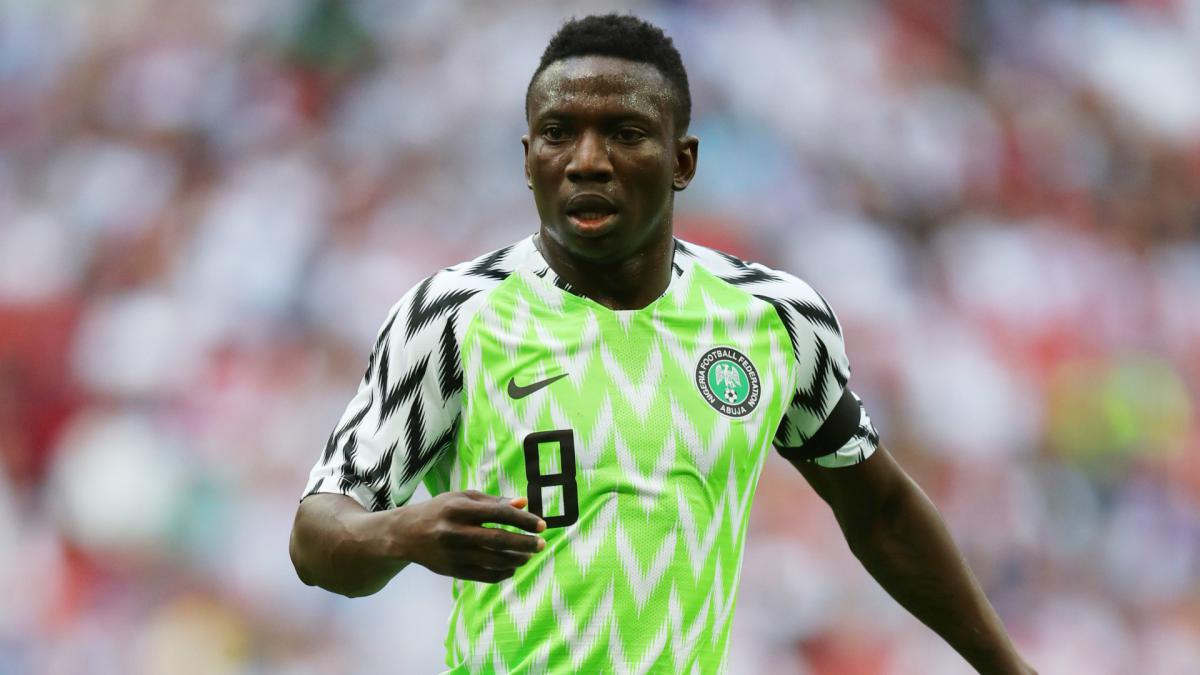 Etebo Oghenekaro net worth and biography: Etebo Oghenekaro is a Nigerian midfield maestro who is currently playing his trade at Stoke City but was loaned out to Watford. Known for his stamina, composure and shot power as well as pinpoint passes, Etebo has established himself as an integral part of the Nigerian national team . Though he is yet to play for Europe elite teams just like his Nigerian counterparts, the 25 year old midfielder is doing great for himself. In this article, we will be considering some of the thrilling facts about Etebo Oghenekaro net worth, lifestyle and career.
Early Life
Oghenekaro Peter Etebo was born in Delta, Warri, Nigeria, on November 9,1995. From a very young age, he had started nurturing the desire to become a footballer as he began playing for Lord of Honor FC before signing a professional contract with the Warri Wolves of the Nigerian Premier League in 2012.
Club Career
Etebo Signed for Warri Wolves while he was still in college but he had to wait after graduation before making his official debut. In 2013, he was given his first start at Warri Wolves, an opportunity he grabbed with both hands, as he registered a hat-trick announcing himself in the Nigerian Premier League. 
Read Kelechi Iheanacho net worth
Etebo did not just stop there, but went on to register another hat-trick during their encounter with Wikki Tourists, which a set a record as the player with the fastest hat-trick in the Nigerian Premier League, in just 22 minutes.
He established as one of the most sought after midfielder in the Nigerian Premier League, scoring a total of 23 goals in 64 matches.
Etebo's outstanding performances in the Nigerian Premier League caught the  attention of Feirense, a Portuguese side which acquired his services in 2016 making the deal his first professional contract. 
Read Also Mikel Obi net worth
After joining Feirense, Etebo played an integral role in helping the club gain promotion to the Primer Liga. The following season, he also helped them to finish in the number eight position before sealing a move to Spanish side, Las Palmas.
Etebo spent only one season at Las Palmas before he signed a new contract with English Premier League SIDE Stoke City in 2018.
Etebo was outstanding in performance during his debut season with Stoke City, as he proved to be a mentally strong and physical player who made the heart of the midfield solid. He helped the Club to finish 16th in the League.
However, the Nigerian midfield maestro could not safe the club from relegating, resulting in the dismissal of the then Manager Gary who was later replaced by Michael O'Neill.
During the tender of Michael O'Neil, the successor of former Stoke City's manager, Gary, Etebo fail to impress and was therefore pushed down the pecking order, resulting in him being sent out on loan to various clubs such as Galatasaray, Getafe, and finally Watford which he is currently playing for.
So far, Etebo has played 6 times for the Watford, with his loan spell set to expire next summer unless the club decides to activate a new deal.
International Career
Etebo began playing initially for the Nigerian U-23 back in 2015. He played for the U-23 for a year before he was called to the senior team. Prior to his senior team call up, he had played a total of 19 games for the Nigerian U-23 where he helped them to win the U-23 Africa Cup OF Nations held IN Senegal rounding up the tournament with five goals, the highest in the tournament.
Etebo also played for the Super Eagles during the 2018 FIFA World Cup which was held in Russia and also started all three group stage matches. He has so far played a total of 38 matches for the national team. 
Etebo Oghenekaro Net Worth
Undoubtedly, Etebo Oghenekaro net worth has increased over the years, currently he is believed to have a net worth within the range of $3 to $4 million. 
Read Mompha net worth
Etebo Cars and Houses
Due to his various short stints at different clubs, Etebo has not been able to settle in permanently into his personal house as such he doesn't own a house abroad.
As for cars, not much is know about the midfielder's collection of cars but he was seen cruising around in two different exotic cars at different times. He was seen with a G-Wagon and a Mercedes Benz, but he is believed to own other several cars.
Family
Etebo is happily married to Ebhota Bethel and their marriage is blessed with a boy and a girl whose names are, Wealth and Elo.
Etebo's Height
The Watford number 4 is about 1.76 m (5 ft 9 in) tall with well-built physique.
Etebo Salary
Etebo currently earns a weekly salary of £29,000 which accumulates to £1,508,000.
Etebo FIFA 21 Rating
According to FIFA 21 rating, the overall rating of Peter Ohenekaro Etebo is 71. His agility is 84 while his strength is 80.
Thanks for reading about Etebo Oghenekaro net worth and biography. Leave your reply in the comments below
Source: Glusea
Content on this website is protected by DMCA.  Dont waste your time copying because you would eventually remove it.