HAD PARTEY SETTLED IN THE PREMIER LEAGUE?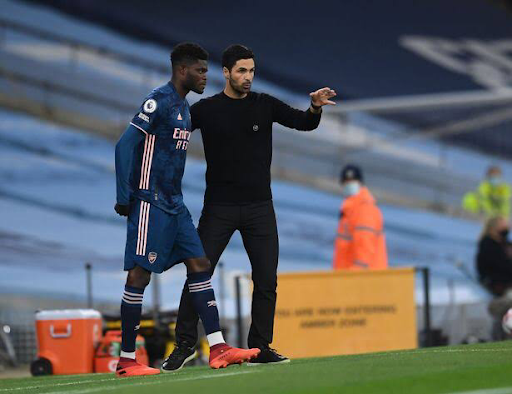 With much drama and enthusiasm, Arsenal finally had their man from Atletico De Madrid in the first full summer of the Arsenal manager, Mikel Arteta in 2020. Though the Ghanaian injury ravage season had plague his determination and influence within Arsenal's rank
Moreover, with the Ghanaian showing the north London faithful of his capabilities whenever he is called upon, there has been no doubt of the kind of player he will be for Arsenal in coming years. In fact, his influence in Arsenal surge back to limelight after their horrendous start to the Premier League season is pretty impressive.
However, Thomas Partey who is yet to find his balance has always been a lynchpin in the Arsenal's defensive and attacking structure whenever he is available. Though his team has always been on the edge since his arrival from Spanish outfit in the summer of 2020 but their has been some faith in the team in recent times
While the £140 million summer transfer spree is enough to establish the trust of the management in Mikel Arteta going forward with the club, the Ghanaian midfielder is seen as fulcrum of the team in the nearer as his presence in the team resuscitate the Dow triad Int Arsenal's team back to life and most especially sense of timing while neutralizing the threat of the opposing team effortlessly.
In fact, his attribute and contribution could easily be seen when Arsenal face Leicester City and Tottenham Hotspurs in the Premier League, while the two teams are one of the most deadliest team in Premier League, Thomas Partey attributes comes to fore as his presence aid the North London outfit to slow down the Lacey nature of Jamie Vardy and Harry Kane who are also one of the deadliest attacker Arsenal could face at any point in time.
More so, beyond the lethargic striking instinct of Harry Kane, the Tottenham Hotspur star man is one of the Premier League Greatest FreeKick taker of all time in terms of his techniques and diversity. But with Thomas Partey in fold, the England skipper and striker was made to be a spectator in the first North London derby of the season as Partey, Saka and Smith-Rowe were running the show.
However, with the Ghanaian putting his first injury ranging season behind with his consistent performance in the current campaign since he finally came back from injury after the first international break of the season.
Many believed that the intensity nature of the Premier League has reduced Partey to his current injury crisis when he moved from Atletico de Madrid to Arsenal in 2020. It was a truly a frustrating spell for Partey who hardly have a run of matches since he switched his allegiance to the Emirate stadium's team in North London
In fact, Thomas Partey has only made 40 appearances for the North London club in all competitions since he debuted for the club in the summer of 2020 to which he couldn't complete so many matches of his appearances – while the £45 million signing continually struggle to prove his worth to Arteta
In the wake of new season, the absence of Partey pulled the giant Premier League team in the relegation zone and since the Ghanaian cameo against Norwich City, Arsenal had been pretty impressive in their match while climbing the league's ladder efficiently in a more demanding template looking to get back their lustful top four finish at the end of the campaign.
However, if the North London club were to achieve their goal at the end of the season, it's quite important to assure the Ghanaian fitness as his composure, solidarity, efficiency and tactical orientation has ensure that Arsenal's defense conceded one of the fewest goals since he came back to the Arsenal's starting eleven in the current Premier League season.
Has Thomas Partey finally settled in Premier League with his concurrent appearances? Many are beginning to wonder if the Ghanian have finally his rhythm in Premier League while making his eight Premier League appearances for the first time in his Arsenal's shirt. 
And Partey is gradually gaining his fitness and tempo to fast track his astuteness back to his original self that enable Arsenal carve out such amount of money to acquire his service. While his stellar capability was laid bared in Arsenal triumph over Manchester United in November 2020 when he produce midfield masterclass marshaling his territory with uniqueness in play
In fact, Roy Keane, the midfield boss and Manchester United Legend himself said after the game that "the Ghanian was pretty outstanding" he further emphasize that "when you a player live, that's when you can judge them – and the more I look at him, the more I wish he in Manchester United midfield"
He's big, strong and aggressive – and he can pass it forward. He can deal with the ball.
"I had my battles with [Patrick] Vieira and I think this kid has got a chance of matching what Patrick used to do. At that point, it looked like Partey would go to become a dominant force in Arsenal's midfield, the kind of transformative presence that the team had been lacking for years".
However, with his prowess quality of exerting his presence in the midfield against any team – his recurrent injury has been the cog restraining the true identity of the Ghanian in the middle of pack. In fact these injuries has halted him in his tracks.
While his ball winning is fantastic, his line breaking is superb, and not to mention his physical presence and his work ethics will challenge Ngolo Kante at any given time. Only if the team could have the chance and time to keep him fit throughout the season.
However, while his first season is filled with series of injuries and physicality not up to standard but with his recent availability and tenacity on the pitch, many Arsenal faithful have beginning to wonder if the Former Atletico de Madrid midfielder have finally found his fitness.
Thus, making nine straight appearances for the Gunners in the wake of of his return to match in the current campaign – it is safe to say that the Ghanian have final settle in Premier League and Arsenal will have their final card available after series of long shot and maybe his available will propel the North London back to their top four spot.
The Special And Moving Reasons Why People Play Casino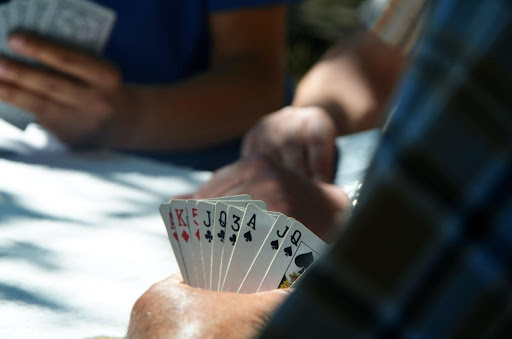 A common question that warrants curiosity is 'Why do people gamble?' What convinces people to play casinos despite knowing that there are more chances of losing money than winning is a mystery. There might be several reasons for this, such as the thrill of the unknown, best online casino bonus offers and promotion, an escape from the day-to-day grind, or philanthropic reasons.
Top 10 Best Prediction sites in the world
Every individual has different situations and reasons for participating in gambling, but some very common reasons are observed over time.
Here we are going to delve deeper into some of the psychological reasons behind gambling:
1. To Experience the 'High' of Winning Big
One of the major reasons behind playing at any casino is the overwhelming desire to hit the jackpot and win big. This desire blinds people to the stark reality of their situation: they are losing hard-earned money at an almost impossible chance of winning. People get motivated by the win stories that are exaggerated for the sole purpose of baiting. They want to be the person who took a big risk by placing a large bet and got payback by hitting the jackpot. But more often than not, these dreams never come true. The blind optimism and the adrenaline rush misdirect minds into believing the impossible.
2. To Overcome a Financial Crisis
Another common reason behind gambling is people view it as an easy solution to their financial crises. The media presents gambling as a chance to win large amounts of money with very little input. This image of gambling leads people to believe that it is the answer to all their financial problems. In the current failing economy, debt, joblessness, and stacking bills are common. Most people indulge in casinos with the hopes of giving their very hard-earned daily wage and taking home double or even triple of that in return. Traditionally, this doesn't pan out well, but some people still don't lose hope and keep taking chances, falling deeper into the hole of addiction.
3. To Experience the Glamour that Ads Portray
Gambling advertisements traditionally illustrate gambling as an elegant affair. This is done to lure people under the pretence of a glamorous experience. People generally forget while watching these commercials that they are paid to entice the viewers. They portray casinos with beautiful people and even more beautiful places. This brand of advertisement is very mysterious. People are motivated by the story of someone who won millions and changed their lives. The commercials are catered in a way that makes people forget the low probability there is of actually hitting the jackpot.
Read Brian Armstrong net worth
4. To take a Chance on the Online Gambling Ads that Pop Up Everywhere:
Online gambling is a major contributor in getting people addicted to gambling since they offer the added benefit of winning money sitting at home. Gambling sites also lure people in through uncountable advertisements. Gambling Advertisements and commercials are all over the internet. They even exceed the news about technology, space or the latest Android Apps in Apple Trackers.
Be it the menial act of watching a video or buying something online, we almost always end up with a gambling advertisement pop-up. These advertisements emphasize the availability and simplicity of gambling. They advertise the presence of a support system to guide new users through any problems they might face during the game. The Anywhere, Anytime aspect of online gambling is a very enticing detail for millennials, and these advertisements exploit this endlessly. 
5. For Recreation
Some people gamble to escape their daily routine and have fun while spending some money. Nowadays, it's easy to stay anonymous online with the best cheap VPNs. At the start, it might just be for recreational reasons, but as time progresses, this might turn into a habit. Things will then start to turn for the worse as they might even have difficulty recognizing that their just-for-fun activity is now an addiction. If not controlled, gambling can turn the fun into the anxiety and depression of losing hard-earned money.
Some Other Psychological Reasons to Gamble
To Bond With Other Gamblers
Lately, gambling has been associated with being in trend. Peer pressure and maintaining a personality are major reasons some people get into gambling. Gambling is also a popular new way to make friends and socialize. A little friendly game with friends can become a habit if left unchecked. Sometimes people give in to peer pressure and join in on a game so that they aren't the ones left behind and missing out on the fun. Some join a game with their family members, unaware of the possible outcomes since they just joined a trusted family member. There are uncountable starts to gambling but only one end.
To Escape the Daily Stress
The common start behind addiction is a need to escape reality. Gambling is another such example. Gambling might feel like a haven for some people as it provides them with a means to avoid daily conflicts or problems. Avoiding reality can only be a temporary solution to a problem. When reality comes crashing down, as it always does, it might become too much to handle further worsening anxiety and depression with the added guilt of losing money.
Some gambling avenues advertise themselves in a manner that leads people to believe that whatever money they are spending finally gets donated to charities. This misguided belief renders them free of guilt for losing money since it's ultimately for a good cause. For instance, some sites might imply that they are involved in philanthropic causes such as funding soccer teams or helping poor kids. This might make people continue gambling despite losses since they want to help the mentioned cause.
According to statistics, almost 26% of the world's population gamble. Around 1.6 billion people bet globally, with 4.2 billion gambling at least once a year. In 2015, it was projected that there were 173 million players worldwide. The gaming sector is currently thriving, as shown by the data. The number of people betting is certainly on the rise, from live casinos in Canada to the online economy in Spain. Indeed, as we move forward, technological advancements such as mobile casinos, live dealer games, and, potentially, virtual reality are assisting in driving annual revenue to new highs.
Depression, migraines, sadness, and other anxiety-related issues are common among those who suffer from a gambling addiction. Like other addictions, it can lead to emotions of hopelessness and powerlessness if left unchecked. But if you gamble properly, there is no fear of all that. 
Published by Glusea
Content on this website is protected by DMCA.  Dont waste your time copying because you would eventually remove it.