GT Bank Ghana Mobile Banking, Branches and Locations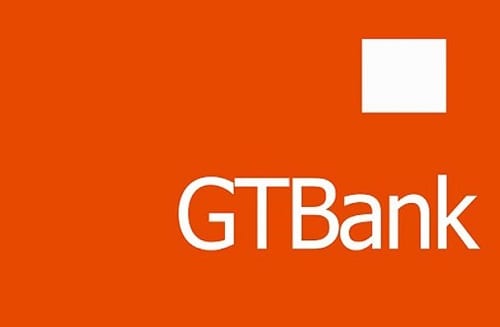 GT Bank Ghana
Guaranty Trust aka GT Bank Ghana Limited is a subsidiary of Guaranty Trust Bank Plc, one of the foremost banks in Nigeria with a Triple A rating; the first indigenously owned sub-Saharan bank to be quoted on the London Stock Exchange.
The Bank was registered in Ghana in October 2004 and obtained its universal banking license from the Bank of Ghana on February 23, 2006, thereby paving the way for the commencement of operations.
The operation style, staff conduct and service delivery models of the Bank are built on 8 core principles; Simplicity, Professionalism, Service, Friendliness, Excellence, Trustworthiness, Social Responsibility and Innovation. These Principles are known as The Orange Rules which reflects the Bank's vibrant Orange corporate color.
GT Bank Ghana operates from 34 branches spread across the lengths and breadths of the country and is built on the strength of its staff, its structures, policies and procedures.
GT Bank Ghana Electronic  Banking Services
GTBank enlisted schools

GTBank POS Merchants Locations

Bank *737# – Simple Banking for every Ghanaian.

SMS Banking

Instant Account

Card User Guide

GTTravel Services

Internet Banking

ATM Banking Services

GTDirect

GTBank Automated Payment System (GAPS)

Slip-Free Banking

MasterCard

VISA Debit Cards

Visa Prepaid Card

GTPay

Guaranty Trust Electronic Notification System

G-Cash

GT Trade Tracker

GT Return Cheque Notification

UGPay

Online Fess Payment

Verified by Visa (VbV)

e-zwich Cards & Points of Sale

Statement by Email

Guaranty Trust Money Transfer (GTMT)

China Union Pay Cards

CORPORATE CARDS

GTCrea8 MasterCard

Treasury Weekly Bulletin

Bulletin Subscription

Shell Cards

GTBank Cards Usage Terms & Conditions

Benefits of the GTBank World Debit and Credit MasterCard
GT Bank Ghana Branches and Contacts
Click Here for the full list of GT Bank Ghana Branches and Contacts
GT Bank Online Banking
 Internet Banking Requirements
Account Number
•    Internet Access: Modem, PC,& Telephone line
•    Customer email address
•    Registering for Internet Banking
How to register for this service
The first step is to have an account with Guaranty Trust Bank (Ghana) Limited
•    Download the registration form from the homepage Click Here or visit any of our Branches.
•    The completed form should be returned to the nearest branch office
•    You would be profiled on the Internet Banking Service.
•    An email welcoming you to the service will be sent to your mailbox
•    This mail will contain instructions on how to log into the service.
GT  Bank Ghana Head Office
Address:
Guaranty Trust Bank (Ghana) Limited
25A, Castle Road, Ambassadorial Area, Ridge
P.M.B CT 416, Cantonments, Accra, Ghana
Digital Address: GA0788956
Email:
For all customer inquiries and complaints: [email protected]
For all media and general inquiries: [email protected]
SWIFT Code: GTBIGHAC
Fax:(+233 302) 662727
Telephone Numbers:
Tel: (+233) 302 611 560
Toll free: 0800 124 000
24-Hour Customer Support / Service Hotlines: (+233) 302 611 560 / 302 923 914 / 302 966 755
Read  Fido Money , How to Get an Instant Loan
Website GTBank Ghana