Greatest Quotes By Myles Munroe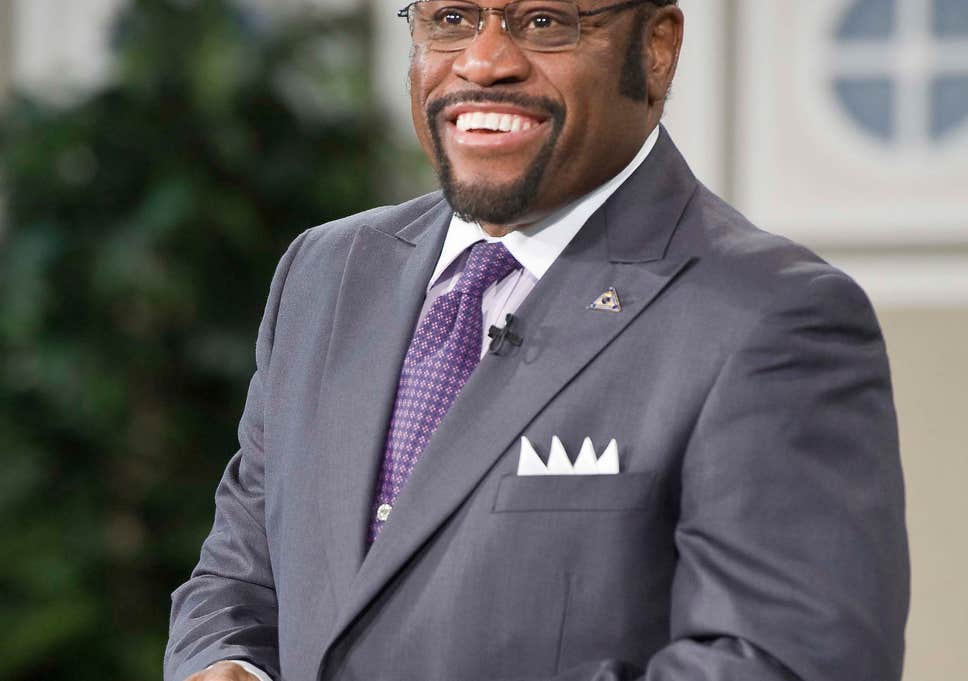 We bring to you Dr. Myles Munroe Quotes
Myles Munroe, OBE (20 April 1954 – 9 November 2014) was a Bahamian evangelist and ordained minister avid professor of the Kingdom of God, author, speaker and leadership consultant who founded and led the Bahamas Faith Ministries International (BFMI) and Myles Munroe International (MMI). He was chief executive officer and chairman of the board of the International Third World Leaders Association and president of the International Leadership Training Institute as well as the author of numerous books
The quotes from Myles Munroe was gathered from books and speeches by Dr. Myles Munroe.
GREATEST MYLES MUNROE QUOTES
"Here are a few important principles to remember with regard to the giving and receiving between males and females. When a male demands, a female reacts; she doesn't respond. When a male gives, a female responds. When a male commits, a female submits. Nothing is more precious to a female than a committed male. Nothing is no more depressing to a female than an uncommitted male. Here's the secret, guys: If you want a submitted female, be a committed male. It's that simple. When a male abuses, a female refuses. Whenever a man abuses a woman, she refuses to respond. When a male shares, a female cares. If you find a man who is willing to share with the woman in his life, you will find a woman who is willing to care for her man. When a male leads, a female follows. When a man carries out his God-given responsibility for leadership, a woman responds by following his lead. Leadership does not mean being bossy, always telling others what to do. No, leadership means going ahead, not putting others in the front. Good leaders lead by example, not by decree. Jesus led by example, and so did Moses, Peter, Paul, and all the other great leaders in the Bible. Leading by example means doing ourselves the things we wish others to do."
― Myles Munroe
"Healthy relationships should always begin at the spiritual and intellectual levels – the levels of purpose, motivation, interests, dreams,and personality."
―
"You must decide if you are going to rob the world or bless it with the rich, valuable, potent, untapped resources locked away within you."
―
"It is the same way with dating. The time you are most prepared for dating is when you don't need anyone to complete you, fulfill you, or instill in you a sense of worth or purpose."
―
"Being open to correction means making ourselves vulnerable, and many people are not willing to do that."
―
"A wedding is and event, but marriage is a life."
―
READ Cute Love Quotes for Him From the Heart
NUMBER 6 OF GREATEST MYLES MUNROE QUOTES
6. "Friendship is not a gift, but is the result of hard work."
― Myles Munroe
7. "One of the greatest tragedies in life is to watch potential die untapped."
― Myles Munroe
8. "The first basic need of a male is sexual fulfillment; for a female, affection. The second most basic need of a male is recreational companionship; for a female, communication and conversation. The third basic need of a male in a relationship is an attractive woman; for a woman, honesty and openness. The fourth basic need of a male is domestic support; for a female, financial support. The fifth basic need of a male is admiration and respect; for a woman, family commitment."
― Myles Munroe
9. "God's will and desire—His pleasure—is that we love Him. We cannot please God unless we love Him. We cannot love Him unless we know Him, and we cannot know Him unless we have faith in Him."
― Myles Munroe,
NUMBER 10 OF GREATEST MYLES MUNROE QUOTES
10. "Don't ever make the mistake of telling God that you have nothing to offer. That simply is not true. God does not create any junk."
― Myles Munroe
11. "Marriage is two imperfect people committing themselves to a perfect institution, by making perfect vows from imperfect lips before a perfect God."
― Myles Munroe
12. "God did not create woman from man's head, that he should command her, nor from his feet, that she should be his slave, but rather from his side, that she should be near his heart."
― Myles Munroe
14. "I'm washed, I'm forgiven, I'm whole, and I'm healed. I'm cleansed and I'm glory bound. I am only a sojourner on the earth. I am but a pilgrim on this planet, on my way to perfection, and I don't need anybody to tell me who I am, because I know who I am. I am a child of the King, a son (or daughter) of God, born again through Jesus Christ, bought with the price of His blood. I am a new creation, totally new, thoroughly loved and completely accepted as a child of my Father, precious in His sight."
― Myles Munroe,
15. "When certain parts of our bodies are touched, certain enzymes and chemicals that trigger sexual desire are released into our system. The more our bodies are stimulated, the more chemicals are released and the greater our sexual desire grows until it becomes a virtually unstoppable flood."
― Myles Munroe
16. "God's love sets us free from the need to seek approval. Knowing that we are loved by God, accepted by God, approved by God, and that we are new creations in Christ empowers us to reject self-rejection and embrace a healthy self-love. Being secure in God's love for us, our love for Him, and our love for ourselves, prepares us to fulfill the second greatest commandment: To love our neighbor as ourselves."
― Myles Munroe,
17. "God is the source and giver of our prosperity: "But remember the Lord your God, for it is He who gives you the ability to produce wealth" (Deut. 8:18a)."
― Myles Munroe,
18. "For a woman, language spoken is an expression of what she is feeling. For a man, language spoken is an expression of what he is thinking. A woman says what is on her heart while a man says what is on his mind."
― Myles Munroe
19. "A promise is a commitment to do something later, and a vow is a binding commitment to begin doing something now and to continue to do it for the duration of the vow. Some vows, or contracts, are for life; others are for limited periods of time."
― Myles Munroe,
20. "Desire is craving enough to sacrifice for"
― Myles Munroe
Powerful Bill Gates Quotes On Becoming Wealthy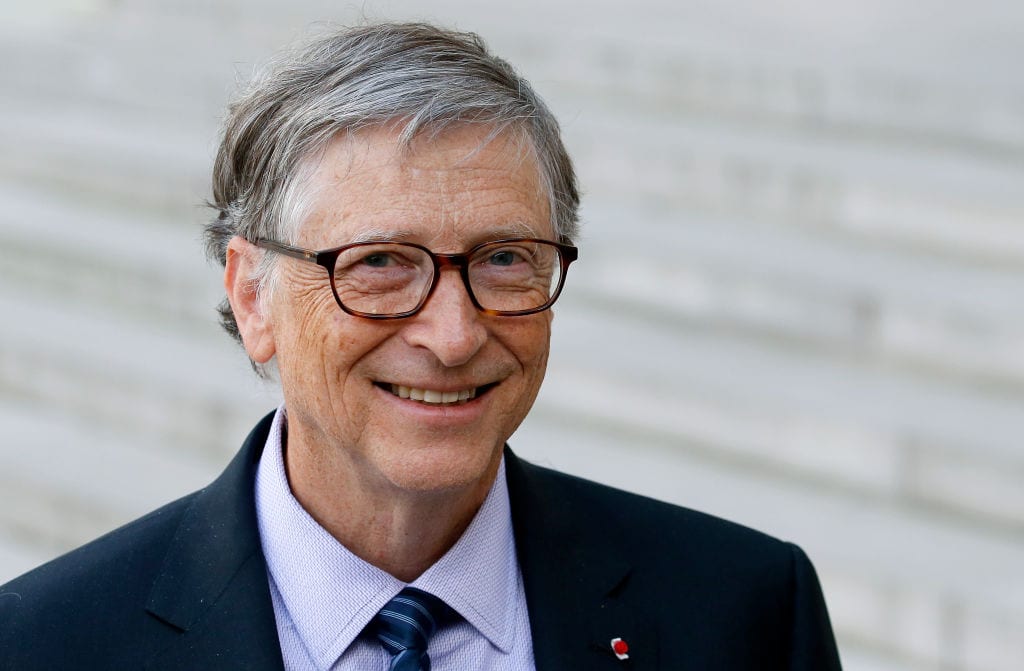 it's been said that if Bill Gates were to drop a $50 note on the floor, by the time he picked it up he would have made more than the note's worth
Bill Gates is also the 2nd richest man in the world, with Bill Gate's net worth estimated to be almost $90 billion!
We've been publishing a lot of quote articles this week, so to keep things rolling, here's our collection of 28 powerful Bill Gates quotes, not just on becoming wealthy, but being successful and having a successful business.
28 Powerful Bill Gates Quotes
1. "If you can't make it good, at least make it look good." – Bill Gates
2. "To win big, you sometimes have to take big risks." – Bill Gates
3. "Your most unhappy customers are your greatest source of learning." – Bill Gates
4. "I choose a lazy person to do a hard job. Because a lazy person will find an easy way to do it." – Bill Gates
5. "Life is not fair – get used to it!" – Bill Gates
6. "We always overestimate the change that will occur in the next two years and underestimate the change that will occur in the next ten. Don't let yourself be lulled into inaction." – Bill Gates
7. "I really had a lot of dreams when I was a kid, and I think a great deal of that grew out of the fact that I had a chance to read a lot." – Bill Gates
8. "In three years, every product my company makes will be obsolete. The only question is whether we will make them obsolete or somebody else will." – Bill Gates
9. "Our success has really been based on partnerships from the very beginning." – Bill Gates
READ Greatest Quotes By Myles Munroe
10th of 28 Bill Gates Quotes
10. "The world won't care about your self-esteem. The world will expect you to accomplish something BEFORE you feel good about yourself." – Bill Gates
11. "Patience is a key element of success." – Bill Gates
12. "People always fear change. People feared electricity when it was invented, didn't they?" – Bill Gates
13. "In this business, by the time you realize you're in trouble, it's too late to save yourself. Unless you're running scared all the time, you're gone." – Bill Gates
14. "Success is a lousy teacher. It seduces smart people into thinking they can't lose." – Bill Gates
15. "It's fine to celebrate success, but it is more important to heed the lessons of failure." – Bill Gates
16. "If I'd had some set idea of a finish line, don't you think I would have crossed it years ago?" – Bill Gates
17. "As we look ahead into the next century, leaders will be those who empower others." – Bill Gates
18. "Capitalism is this wonderful thing that motivates people, it causes wonderful inventions to be done. But in this area of diseases of the world at large, it's really let us down." – Bill Gates
19. "Before you were born, your parents weren't as boring as they are now. They got that way from paying your bills, cleaning your clothes and listening to you talk about how cool you thought you are. So before you save the rain forest from the parasites of your parent's generation, try delousing the closet in your own room." – Bill Gates
READ Prince Harry Net Worth , Career And Profile
20th of 28 Bill Gates Quotes
20. "Don't compare yourself with anyone in this world. If you do so, you are insulting yourself."– Bill Gates
21. "You will NOT make $60,000 a year right out of high school. You won't be a vice-president with a car phone until you earn both." – Bill Gates
22. "The world won't care about your self-esteem. The world will expect you to accomplish something BEFORE you feel good about yourself." – Bill Gates
23. "If you think your teacher is tough, wait till you get a boss." – Bill Gates
24. "If you mess up, it's not your parents' fault, so don't whine about your mistakes, learn from them." – Bill Gates
25. "Your school may have done away with winners and losers, but life HAS NOT. In some schools they have abolished failing grades and they'll give you as MANY TIMES as you want to get the right answer. This doesn't bear the slightest resemblance to ANYTHING in real life." – Bill Gates
26. "Be nice to nerds. Chances are you'll end up working for one." – Bill Gates
27. "I realized about 10 years ago that my wealth has to go back to society. A fortune, the size of which is hard to imagine, is best not passed on to one's children. It's not constructive for them." – Bill Gates
28. "Of my mental cycles, I devote maybe 10% to business thinking. Business isn't that complicated. I wouldn't want that on my business card." – Bill Gates
Content on this website is protected by DMCA.  Dont waste your time copying because you would eventually remove it.