Good Morning Text Messages for Her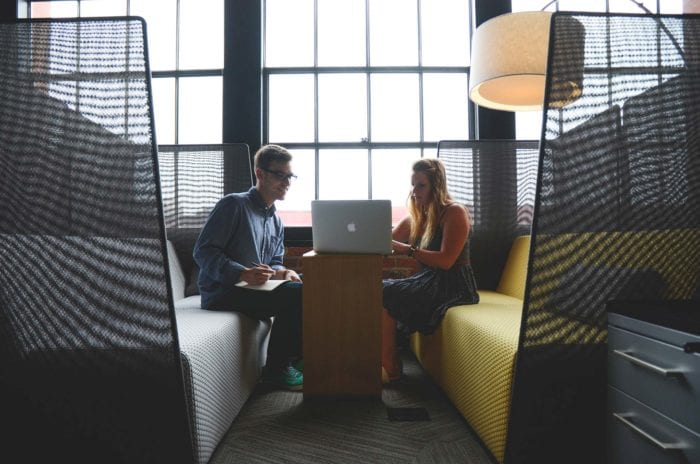 If you're in a relationship, you want to make every morning special. You can do something as simple as sending her cute text to make her smile.Good Morning Text Messages for Her
CHOOSE ONE FROM THE LIST BELOW:
1. "Waking up is my favorite and most hated part of the day. I can talk to you when I am awake, but my dreams with you at night are always cut short."
2. "The morning breeze on my face makes me think of you. The sun on my skin makes me think of you. Even the birds singing their beautiful songs make me think of you."
3. "Hey baby. I know that you had a long night, so I sent you a picture of the sunrise, so you could see how beautiful it looked today." (send a real picture)
4. "Night is over. Morning has begun. Now it's time to wake up and give me a hug."
5. "I am sitting here on a park bench drinking coffee and watching the birds fly around as they sing their pretty songs. The only problem is that you are not here by my side."
6. "I used to be the type of person that would stay in bed for an hour and not want to get up. Now, I can't wait to jump out of bed and see your beautiful face as fast as possible."
7. "I always want to be the first voice you hear in the morning and the last voice you hear at night. This is your warning. I will be calling you in 5 minutes."
8. "All of my fears and worries seem to disappear when I am with you."
9. "I am so cold this morning. I think that it's time you wake up from your slumber and we cuddle."
10. "The worries of the day seem to disappear the moment that you wake up. It's like you control the wind and the sun while keeping out all of the darkness that makes the world an unbearable place to live."
11. "You're probably wondering why I just sent you a good morning text after we already hugged and kissed this morning, but I was thinking about you and had to say hi."
12. "The hue of the sun and the dew on the grass reminds me that every day with you is perfect."
13. "Since I spent the whole night dreaming of you, I thought it was only appropriate to message you this morning and wake you up."
14. "When I woke up this morning, I was hoping that it was still night time, and I could hold you in my arms a little longer."
15. "Having you by my side is better than any dream I have ever imagined."
16. "I wish I had a time machine. I would go back in time to be there every day when you woke up."
17. "Come downstairs. I have a surprise for you!" (cook her breakfast)
18. "I woke up early and decided to take a picture of the puppy for you. It will make your day."
19. "If you're feeling down today, remember to take a deep breath and always know that I will have your back."
20. "I didn't want to wake up this morning, and then I thought of you and couldn't fall back asleep."
21. "I love the spring, and I love the summer, but there is nothing I love more than you."
22. "I wake up in the morning and smile all day because the first thought on my mind was you."
23. "Sometimes, I wake up so tired. I dream of you at night, and I dream of you during the day. Even when I am with you, I have to pinch myself to make sure I am not dreaming. You're my dream girl."
24. "Morning is not just the time of day when you wake up. Morning is the beginning of another day that you can help make perfect for me and all the people's lives that you will touch."
25. "Wake up, wake up. I just realized that if you're awake, I might be able to stop daydreaming about you."
26. "Life's ups and downs make other people frown, but for me, it presents the challenge of how to make every day you have the best day forever tomorrow."
27. "It's time to open your eyes beautiful and greet the world with the love and happiness you have shown me."
28. "I am missing you more today than I did yesterday when I texted you good morning and more than the day before that."
29. "Your smile is radiant as the sun. I hope that you wake up with a smile on your face and brighten up the world's day half as much as you do mine."
30. "Today is a gift. You are the present. We can't go back to yesterday and have a perfect day, but we can start today and make it as perfect as either of us could have dreamed."
31. "Your smile is an inspiration that propels my day forward; filled with creativity, I am able to accomplish everything that comes my way."
32. "The light of the world is something that starts with you. The moment your eyes waken, it's like a dark cloud has lifted and the world is right again."
33. "I think that it is time to move in together. Texting you good morning isn't going to work forever – I start missing you, even more when you respond."
34. "Happiness, excitement and being speechless are not things I am used to. I still am so unsure of what to say when I go to wake you up because I don't want this dream of perfection to ever go away."
35. "If the morning started without the sun, your smile would be enough to light the path of my day."
36. "Let's see if you can do it. I am giving you 1 minute to be awake enough to answer one question: who loves you more than anything in the world…… Did you figure it out? It is me!"
37. "Good morning sweetness, I'm drinking coffee and thinking of you (of course). Wishing you a wonderful day. See you tonight"
38. "Thinking about you only takes a second each morning, but the smile it brings to my face lasts for the entire day."
39. "The sun doesn't rise in the east, it rises right next to me in my bed. Good morning sunshine."
40. "I don't care whether my morning coffee is a cappuccino, latte or a mocha. My favorite coffee is the one that I share with you. Good morning."
Powerful Bill Gates Quotes On Becoming Wealthy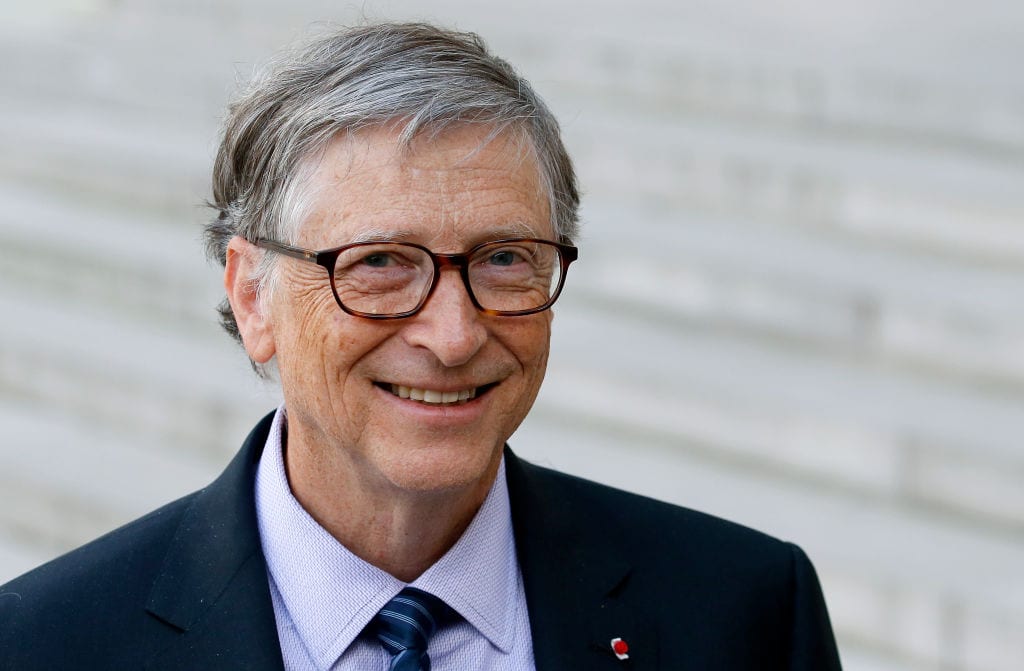 it's been said that if Bill Gates were to drop a $50 note on the floor, by the time he picked it up he would have made more than the note's worth
Bill Gates is also the 2nd richest man in the world, with Bill Gate's net worth estimated to be almost $90 billion!
We've been publishing a lot of quote articles this week, so to keep things rolling, here's our collection of 28 powerful Bill Gates quotes, not just on becoming wealthy, but being successful and having a successful business.
28 Powerful Bill Gates Quotes
1. "If you can't make it good, at least make it look good." – Bill Gates
2. "To win big, you sometimes have to take big risks." – Bill Gates
3. "Your most unhappy customers are your greatest source of learning." – Bill Gates
4. "I choose a lazy person to do a hard job. Because a lazy person will find an easy way to do it." – Bill Gates
5. "Life is not fair – get used to it!" – Bill Gates
6. "We always overestimate the change that will occur in the next two years and underestimate the change that will occur in the next ten. Don't let yourself be lulled into inaction." – Bill Gates
7. "I really had a lot of dreams when I was a kid, and I think a great deal of that grew out of the fact that I had a chance to read a lot." – Bill Gates
8. "In three years, every product my company makes will be obsolete. The only question is whether we will make them obsolete or somebody else will." – Bill Gates
9. "Our success has really been based on partnerships from the very beginning." – Bill Gates
READ Greatest Quotes By Myles Munroe
10th of 28 Bill Gates Quotes
10. "The world won't care about your self-esteem. The world will expect you to accomplish something BEFORE you feel good about yourself." – Bill Gates
11. "Patience is a key element of success." – Bill Gates
12. "People always fear change. People feared electricity when it was invented, didn't they?" – Bill Gates
13. "In this business, by the time you realize you're in trouble, it's too late to save yourself. Unless you're running scared all the time, you're gone." – Bill Gates
14. "Success is a lousy teacher. It seduces smart people into thinking they can't lose." – Bill Gates
15. "It's fine to celebrate success, but it is more important to heed the lessons of failure." – Bill Gates
16. "If I'd had some set idea of a finish line, don't you think I would have crossed it years ago?" – Bill Gates
17. "As we look ahead into the next century, leaders will be those who empower others." – Bill Gates
18. "Capitalism is this wonderful thing that motivates people, it causes wonderful inventions to be done. But in this area of diseases of the world at large, it's really let us down." – Bill Gates
19. "Before you were born, your parents weren't as boring as they are now. They got that way from paying your bills, cleaning your clothes and listening to you talk about how cool you thought you are. So before you save the rain forest from the parasites of your parent's generation, try delousing the closet in your own room." – Bill Gates
READ Prince Harry Net Worth , Career And Profile
20th of 28 Bill Gates Quotes
20. "Don't compare yourself with anyone in this world. If you do so, you are insulting yourself."– Bill Gates
21. "You will NOT make $60,000 a year right out of high school. You won't be a vice-president with a car phone until you earn both." – Bill Gates
22. "The world won't care about your self-esteem. The world will expect you to accomplish something BEFORE you feel good about yourself." – Bill Gates
23. "If you think your teacher is tough, wait till you get a boss." – Bill Gates
24. "If you mess up, it's not your parents' fault, so don't whine about your mistakes, learn from them." – Bill Gates
25. "Your school may have done away with winners and losers, but life HAS NOT. In some schools they have abolished failing grades and they'll give you as MANY TIMES as you want to get the right answer. This doesn't bear the slightest resemblance to ANYTHING in real life." – Bill Gates
26. "Be nice to nerds. Chances are you'll end up working for one." – Bill Gates
27. "I realized about 10 years ago that my wealth has to go back to society. A fortune, the size of which is hard to imagine, is best not passed on to one's children. It's not constructive for them." – Bill Gates
28. "Of my mental cycles, I devote maybe 10% to business thinking. Business isn't that complicated. I wouldn't want that on my business card." – Bill Gates
Content on this website is protected by DMCA.  Dont waste your time copying because you would eventually remove it.