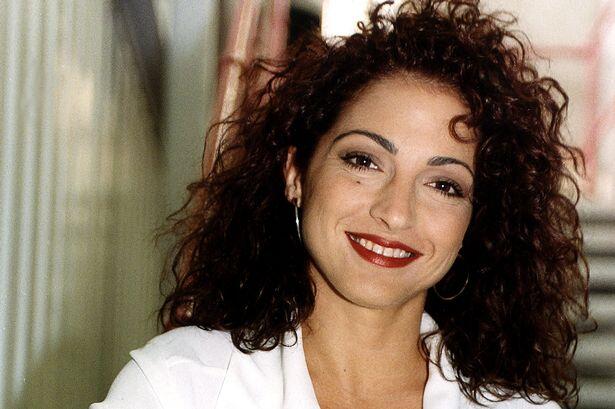 Gloria Estefan net Worth -$500 million
Gloria Estefan is a Cuban-American singer, songwriter, actress and businesswoman.  A contralto, she started her career as the lead singer in the group Miami Latin Boys, which later became known as Miami Sound Machine.
She experienced worldwide success with "Conga" in 1985; this became Estefan's signature song and led to the Miami Sound Machine winning the grand prix in the 15th annual Tokyo Music Festival in 1986
Early Life
Gloria Estefan was born on the 1st of September, 1957, in Havana. Estefan is the daughter of Jose and Gloria Fajardo. Her father, a Cuban soldier was forced to move his family to the U.S. due to political unrest during the Cuban Revolution.
Read Richest Musicians in the world
She was raised as a Catholic and studied at the St. Michael-Archangel School and later attended Our Lady of Lourdes Academy in Miami.She earned a B.A. in psychology from the University of Miami. She is well versed in English, Spanish and French.
Career
Estefan met Emilio Estefan, the leader of the band 'Miami Latin Boys' while she was still a student. He invited her to sing for his band, and later asked her to join the band and renamed the band as 'Miami Sound Machine'. The band started recording and releasing albums from 1977.
The self-titled album, 'Miami Sound Machine' was released in 1980, and the band went on to release more albums during the decade which made them very popular on an international level. Gloria rose to fame with the band's 1987 album 'Let it Loose' for which she got top billing. 
She released her first studio album as a solo artist, 'Cuts Both Ways' in 1989. The album became a best seller cementing her reputation as a solo singer.
Her first concept album, 'Into the Light' was brought out in 1991. The album dealt with the theme of overcoming life's challenges to get back to the desired life. 
Read Also Best Rappers in the world
In an attempt to keep up with the times, she released a hip and groovy album, 'gloria!' in 1998. The songs were full of dance rhythms and aimed at a younger audience.
Gloria Estefan Net Worth
Gloria Estefan net worth is roughly $500 million. 
With worldwide sales of over 100 million records during her legendary career, Gloria Estefan has garnered 38 #1 Hits on the Billboard charts.
She is a seven-time Grammy award-winning singer, actress, songwriter, author of two New York Times best-selling childrens books, philanthropist and humanitarian.
She is considered one of the worlds most recognizable and beloved performers and one of the most successful crossover artists in Latin music history.
Emilio and Gloria Estefan were the first couple to receive the Presidential Medal of Freedom, and Gloria was the first Cuban American singer- songwriter to receive a Kennedy Center Honor.
The couple was also honored with the prestigious Gershwin Prize for Popular Song by the Library of Congress.
In addition, the smash Broadway Tony Award-nominated musical ON YOUR FEET! Is based on their lives and music.
Content on this website is protected by DMCA. reproducing any content on this site without explicit permission is strictly prohibited.