Ghana, Amazing Facts About The Country You Never Knew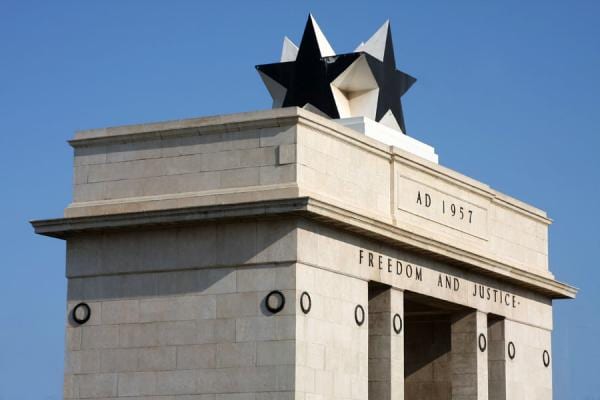 We share with you some interesting facts about the country Ghana perhaps you may not have heard about.
Ghana officially the Republic of Ghana, is a country located along the Gulf of Guinea and Atlantic Ocean, in the subregion of West Africa. Spanning a land mass of 238,535 km2 (92,099 sq mi), Ghana is bordered by the Ivory Coast in the west, Burkina Faso in the north, Togo in the east and the Gulf of Guinea and Atlantic Ocean in the south. The name Ghana means "Warrior King" in the Soninke language.
READ Otumfuo Osei Tutu II Net worth
The first permanent state in the territory of present-day Ghana dates back to the 11th century. Numerous kingdoms and empires emerged over the centuries, of which the most powerful was the Kingdom of Ashanti. Beginning in the 15th century, numerous European powers contested the area for trading rights, with the British ultimately establishing control of the coast by the late 19th century. Following over a century of native resistance, Ghana's current borders were established by the 1900s as the British Gold Coast. It became independent of the United Kingdom on 6 March 1957.
The country's population of approximately 30 million  spans a variety of ethnic, linguistic and religious groups. According to the 2010 census, 71.2% of the population was Christian, 17.6% was Muslim, and 5.2% practised traditional faiths. Its diverse geography and ecology ranges from coastal savannahs to tropical rain forests.
READ Kwadwo Safo Kantanka Biography Cars, Net Worth And Companies
Facts about Ghana
Ghana was the first country in sub-Saharan Africa to gain independence post-colonialism. It gained its independence on March 6, 1957.
Ghana was ranked as Africa's most peaceful country by the Global Peace Index.
Lake Volta, in the Volta region of the country, is the world's largest man-made lake. It's 250 miles long and covers 3,283 square miles, or 3.6 percent of Ghana's area.
The currency unit in Ghana is called the cedi. The word "cedi" comes from a local word meaning a cowry shell. Cowry shells (from sea snails) were once used as money in Ghana.
Ghana has a population of 25.5 million
Ghanas total area is 238,533 sq km (92,098 sq miles)
Major languages in Ghana are English, African languages including Akan, Ewe
Life expectancy in Ghana is 64 years (men), 66 years (women)
There are six national parks and many smaller nature reserves, which were set up to help protect Ghana's wildlife. There are over 650 butterfly species in the Kakum National Park, including the giant swallowtails, which are nearly 8 inches (20 centimeters) across.
Children in Ghana begin two years of kindergarten at age four. Then all children ages 6-12 attend six years of elementary education. If families can afford it, children go on to secondary education. Ghana's school system is more advanced than many of its African neighbors.
Ghanaians love soccer and built a large soccer stadium in the capital of Accra. Soccer is the national sport.
The traditional cloth of the Ghanaian people is the bright and colorful kente cloth. In the north, the men wear loose flowing clothes made of darker cloth.
In Ghana there is a system of tribal government in addition to the national government.
People from Portugal, Denmark, the Netherlands, Germany, and Britain came to the Gold Coast to search for gold. The British took control of the country in the 20th century and declared the Gold Coast a colony of the British Empire.
In 2007, oil was found off the coast of Ghana. A daily production of 200,000 barrels, which could be achieved in about five years after commencement of production, could give Ghana a total revenue of approximately US$1.6 billion yearly.
The name Ghana means warrior king and harks back to the days of the Ghana Empire between the ninth and 13th centuries.
Ghana has the largest market in West Africa. It's called Kejetia market and it's located in Kumasi, the Ashanti region's capital. There you can find everything under the hot Ghanaian sun, from local crafts — beads, cloth and sandals — to second-hand jeans and clothing, and meats, fruit and vegetables.
The nation produces the second most cocoa beans in the world. Ivory Coast is No. 1.
In 1991, Ferdie Ato Adoboe of Ghana set a world record by running 100 meters backwards in 13.6 seconds.
The Ghana Empire was built on trade in salt and gold, which is why British merchants later called it the Gold Coast.
The black star in Nation's flag was adopted from legendary Pan African leader Marcus Garvey's Universal Negro Improvement Association and African Communities League, which had the Black Star Line Steamship company.
Ghanaians speak over 40 languages throughout its 16 regions. English is the official language, but most people speak several languages as well.
A West African country bordering on the Gulf of Guinea, Ghana is bounded by Côte d'Ivoire to the west, Burkina Faso to the north, Togo to the east, and the Atlantic Ocean to the south. It compares in size to Oregon, and its largest river is the Volta.
Writing a Biography Essay: 10 Tips to Write a Professional Paper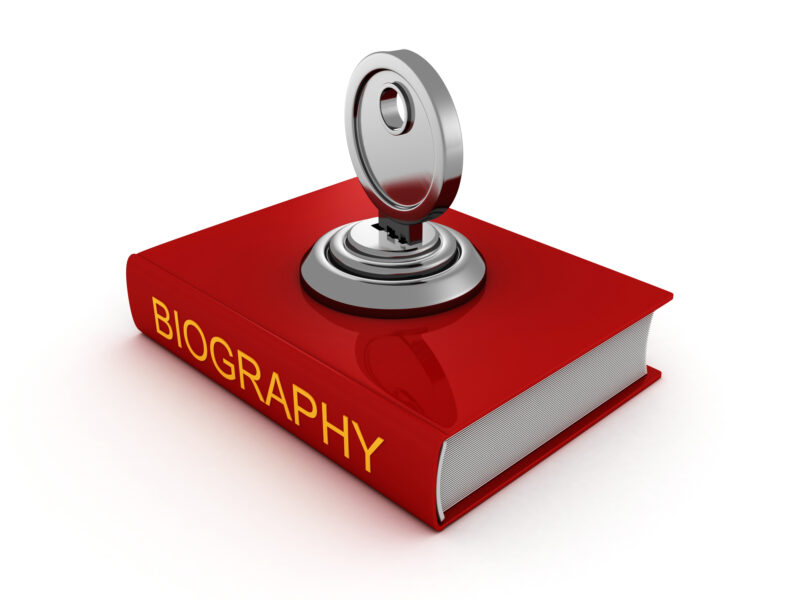 Although the so-called "Great Man" school of history has long gone out of fashion, it is nevertheless true that the lives of individuals who have made history remain an important component of how we understand the past and its implications for the future. Previous generations imagined that change came about because certain important individuals, usually men, undertook great feats that transformed politics, science, history, art, etc.
Today, we are less likely to attribute change to individual action instead of overpowering, impersonal forces, but we nevertheless still look toward the biographies of important figures from the past in order to understand the role of people in history and to draw lessons for the present and the future from what came before.
But you may ask yourself how you should develop an essay that tells a person's life story. This is a challenging task for anyone, especially for students. In this article provided by a professional essay writing service SmartWritingService.com, we'll take a look at ten tips to help write a professional and effective biographical essay.
Choose a Subject
The first step in writing any biographical essay is to select the person you plan to write about. In many cases, the person will be selected for you in the assignment, but in many others, you will need to choose the person to write about. The ideal subject for a biography is someone who has a compelling life story. The person does not necessarily have to be a famous figure, but when you write an essay, you will need someone about whom there is enough research to flesh out your paper. The more famous the person, the easier a time you will have finding the research you need to develop your essay.
Develop Research Questions
A biography isn't simply a chronological list of events in the person's life. A good biographical essay will tell the reader something about the person at a deeper level. It can be helpful to develop a series of research questions to guide you as you assemble information for the biography. For example, what do you most want to know about the person? What is the person's impact in his or her field?
Make Friends with Your Library
A good biography makes use of top-quality sources to deliver reliable information about the individual. While Wikipedia and Google can be good places to start, the best quality information is likely to be found in your college or university library. Your library will have access to databases that provide academic research from scholarly sources that are otherwise locked behind paywalls. In your paper, you will want to make use of these peer-reviewed academic sources for better quality information. Your library's librarians can help direct you to the best sources for your paper, so be sure to make use of their help.
Organize Your Research
After you have collected research into your topic, organize the material to help you tell the story of your subject's life. Collect key facts, important quotations, and other information and then organize that information to help you tell a story about the person's life.
Develop a Thesis Statement
While most biographical essays are largely a collection of information in chronological order, it is nevertheless the case that you will need a thesis statement to govern your overall view of the person's life. How will you be summarizing or depicting that person's life? Was it successful? Was the person transformative? Having a thesis statement will help guide you in choosing the right details to support your biographical assessment.
Outline Your Essay
Before you start writing, you should spend some time creating an outline to develop your information and analysis. An outline lets you work through the complicated process of figuring out what to discuss in what order and with what evidence, saving you time while you write and ensuring that you are not wasting time going down unfruitful tangents that won't make the final cut. While outlining can sometimes feel like busywork, it is often the case that the more time that you put into outlining, the more time you will save during the writing process.
Tell Your Subject's Life Story
The writing process comes next. As you draft your essay, you will mostly tell your subject's life story in chronological order.
Use Specific Details
Try to pick out specific details that will help to make the subject come alive and will connect with your readers. Using colorful, specific information can help to make your readers more interested in the essay. Audiences remember stories better than specific facts, so embedding information in colorful anecdotes can improve retention.
Leave Time to Revise and Proofread
Revision and proofreading are essential to a successful essay, not just a bonus. Always plan to leave time to revise and proofread your paper to catch as many errors as possible. The more carefully you proofread, the more likely your instructor will be to see your paper in a positive light.
Use Professional Essay Writing Services
When you don't have enough time to finish your paper, professional custom essay writing services can help. When you order online from reputable writing websites, you can get original papers fast that will help you to see the right way to approach your topic and develop an effective and professional essay on your topic.
Source: Glusea
Content on this website is protected by DMCA.  Dont waste your time copying because you would eventually remove it.