Five Important Ways to stay Connected with your Spouse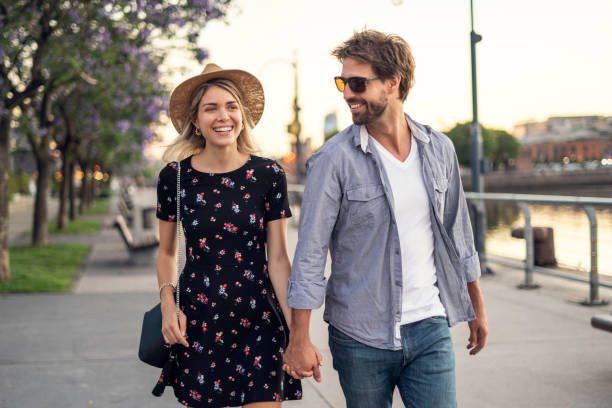 Marriage is a life time commitment, it's an institution you get the certificate before you begin the learning process. This means you should not take anything for granted when it comes to making the best out of your marital life. Always seek for new ways to make your marital life a fulfilling one.
When couple get married, the beginning seems perfect, everything moves well, they want to spend the whole of their time together; they want to give in their best of everything to please each other. As time goes on, they begin to struggle to get along with each other, as they grow and are constantly changing, things begin to become different and there seems to be a disconnection between them. Here are some helpful tips to help you stay connected to your spouse;
Try Something New
The beauty of marriage is in offering or learning something new every day. There is the tendency to use the presence of children or work responsibilities as an excuse to make time for your spouse but that should not be. Make time to take your spouse for a treat, some sightseeing. Go for a walk with your partner or learn a skill with your partner.
Be Cautious of Other Relationships
Having unhealthy relationships can go a long way to ruin your marital life. As a married man or woman, you should be cautious of the friends you make and the time you spend with your friends. Be careful not to discuss your partner with your friends or ask for advice from your friends in relation to your spouse. Always make your spouse your best friend and every other relationship secondary.
Accept Challenges and Solve Them
It may seem comforting to avoid discussing problem, most importantly when it has to do with the issue of sex. Always accept the presence of a problem and seek the necessary help to solve it. Couple Sex Therapy is a great way to seek help involving issues about sex.  The purpose of couples sex therapy is to aid couples in overcoming the issues which are blocking them from enjoying healthy, pleasurable sex life. BetterHelp is an online Counseling institution that offers great help on issues relating to problems in one's life.
Be Patient with your Partner
Your partner is not someone you grew up with and is not someone who would necessarily behave the same way as you do. Therefore in dealing with your partner, it takes time and effort before a person can changes from a particular behavior. Allow enough time for them to changes from a particular behavior.
Communicate Regularly
The emphasis on regular communication in marriage cannot be over stated. Communication is the best way to understand what your partner likes and dislike. It is a great thing to pay more attention to if you are willing to stay connected with your partner. Distance should not be a factor to preventing you from communicating with your spouse. Send him/her messages to find out how they are faring. Call them on regular basis, in the nut shell, stay in touch with your partner no matter where you are and what you do.
Read How to Improve your Childs Mental Health
In Conclusion, a happy marital life takes a lot of attention, commitment, effort and time to build, act on these points and your relationship with your spouse would be a total different on.
Gareth Bale Cars and Houses
We bring you a collection of Gareth Bale cars and houses. Gareth Bale is the highest earner in Real Madrid, and this explains why he is able to possess several expensive cars in his garage and is also able to afford his expensive mansion which he resides in.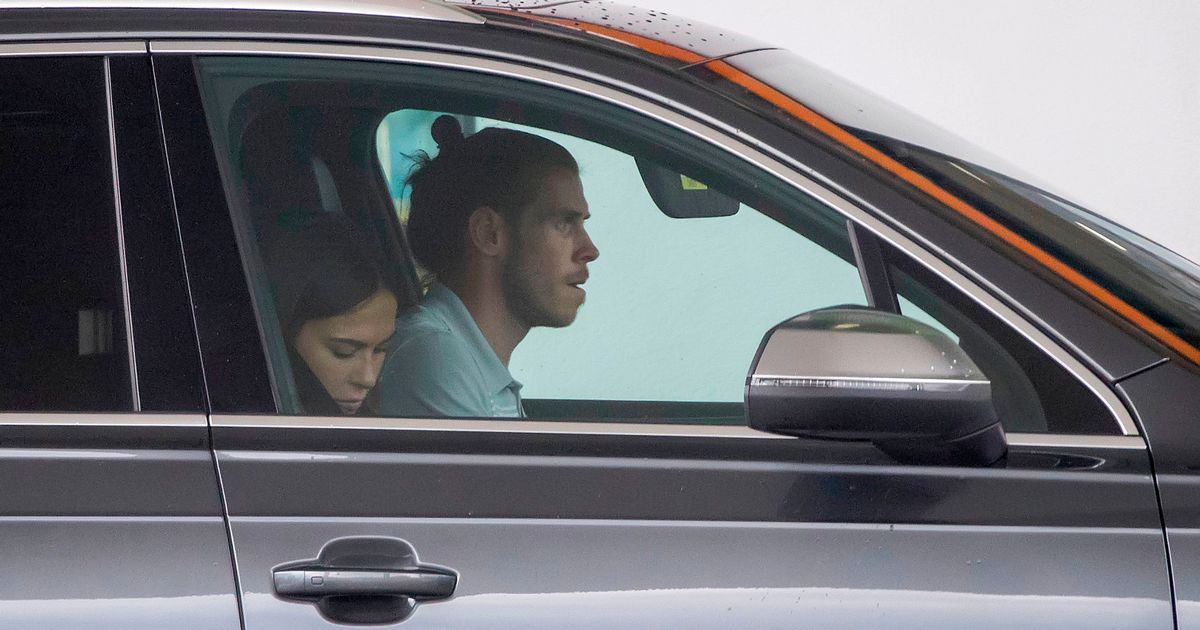 What are Gareth Bale Cars and Houses list?
Gareth Bale is Welsh winger who plays for Real Madrid and the Wales national team. He is a pacey winger who is known for his speed, shot power and super aerial ability. After falling down the pecking order, under former coach Zinedine Zidane, Gareth has finally found his feet under Real Madrid's new coach Carlo Ancelloti. Read about Gareth Bale Cars and Houses here
Gareth Bale is the highest earner in Real Madrid, and this explains why he is able to possess several expensive cars in his garage and is also able to afford his expensive mansion which he resides in. We bring you a collection of Gareth Bale's cars and houses.
Gareth Bale was born to Welsh Parents Frank and Debbie Bale in Cardiff, Wales, on July 16,1989. His mother Debbie worked as a manager of operations while his father Frank was a school teacher. He schooled at Whitchurch High School in Cardiff where he participated in football, rugby and hockey. He became very popular in school as a result of his outstanding football skills which prompted his PE to restrain him to one-touch football since he was super fast, coupled with his dribbling prowess. 
Gareth Bale's football career began at Southampton, in 1999 where he joined the youth ranks of the English Premier League club. He initially started as a left back where he became a free specialist. He later moved to Tottenham Hotspur in 2007 having rose through the youth ranks to the first team where he made 40 appearances for the club.
While at Tottenham Hotspur, Bale developed into an integral part of the team and he was moved upfront to play as a winger, a position he excelled in as he later drew a lot of attention to himself during the 2010-2011 UEFA Champions League. He received several awards for his stellar performances at the club, including the PFA Players' Player of the Year and the FWA Footballer of the Year as well as the Premier League Player of the season.
After an impressive career at Tottenham, Bale sealed a permanent move to Real Madrid on a record fee of £88 million which saw him surpass Cristiano Ronaldo as the most expensive player at that time. In his debut season at the club, Bale helped the Club to their Copa DEL Rey and UEFA Champions League victories. He also won the FIFA club world cup with the club, in that same season. He also helped the Club to win back to back UEFA Champions League titles and was also named the Competition's men's player of the year. He was later beset with series of injuries which made him fall down the pecking order. Bale was later sent out on loan to Tottenham where he revived his career, and after the departure of Zinedine Zidane, he was called back to the club where he has become a regular once again, under the new coach Ancelloti.
Internationally, Gareth Bale has represented the Wales national team as the captain and has so far featured 99 times for the national team.
Read
Marcus Rushford Cars and Houses
Raheem Sterling Cars and Houses
Gareth Bale cars
In this segment, we bring you a compilation of the expensive Gareth Bale cars, which he drives to training or cruises around with.
Gareth Bale Ferrari GTC4Lusso-£230,000
Being a Sport man, Gareth Bale had to make sure he includes a sport car in his garage, and this is non order than the Ferrari GTC4Lusso which is known for its super speed. This is the most expensive ride in the garage.
Features
The superspeed ride has a maximum speed of 200 mph
Accelerates from 0-62 mph in 3. 5 seconds.
6.3L V12 Gas type engine
7-Speed Automatic transmission
All-wheel drive
Gareth Bale Bentley Continental GT-£152,000
Another classic among Gareth Bale cars is the Bentley Continental GT which has become every footballer's treasure.
Features
8-speed automated manual
V8 Cylinder and 542hp
Four sitting
Blind Spot Assist
Gareth Bale Audi Q7 – £65,000
The prolific winger has also given himself a treat with an Audi Q7 which is valued at £65,000. A very portable but sleek ride, the Audi Q7 is a car every celebrity will love to have in their garage.
Features
6-speed automatic transmission
3.0 L Supercharged V6 engine
255hp
Gareth Bale Lamborghini Huracan-£156,000
Another sport car owned by the prolific forward is the Lamborghini Huracan which comes with a 7-speed dual clutch and a 5.2 L odd-firing V10 engine. The all wheel drive car comes with a new front and rear bumper designs to enhance aerodynamic efficiency.
Gareth Bale Mercedes SLS AMG-£165,000
The Mercedes-Benz SLS AMG is another exotic ride in the family of Lamborghini which has two butterfly doors with a power output of 740hp. The Two-Seaters, rear wheel drive with 7-speed transmission car comes with a 6.3L V8 engine which makes it all the more powerful ride.
Gareth Bale Houses
For a player who earns £600,000 weekly, one would only expect Gareth Bale to settle for the most expensive accommodation which provides comfort, luxury and relaxation, that is what he has acquired, a £6.5 million four bedroom mansion which is located in LA Finca neighborhood in Spain. 
Gareth Bale Cars in Vidoe
What do you think about Gareth Bale Cars and Houses? leave your reply in the comment below.
Content on this website is protected by DMCA.  Dont waste your time copying because you would eventually remove it.