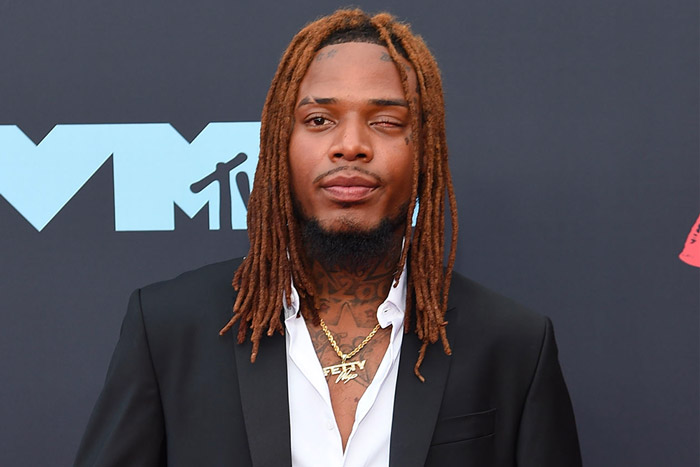 Fetty Wap net worth 2021: Willie Junior Maxwell II who is popularly known by his stage name 'Fetty Wap", is an American rapper, songwriter and singer who stepped into spot light after releasing his hit song "Trap Queen", in 2015. His high pitch make him stand out among other rappers in the American music industry. He has been on board since 2013,during this time he has worked with some notable musicians and has also been featured by top musicians. In this article, we will consider his life, career and Fetty Wap net worth .
Fetty Wap Early Life
Willie Junior Maxwell II was born on June 7th, 1991 in Paterson, New Jersey. From birth, Willie Maxwell, who is widely known as Fetty Wap, had an eye defect, a condition termed as "Glaucoma" which affected his eyes though doctors were able to rescue his right eye while the left eye was badly affected by the sickness. He was enrolled in Eastside High School but had to drop out in order to pursue his music career.
Fetty Wap Net Worth
Fetty Wap net worth is $8 Million . He rose to prominence after his debut single "Trap Queen" reached number two on the U.S. Billboard Hot 100 chart. On several occasions, Fetty Wap has also cited Atlanta-based rapper Gucci Mane as a major influence in his music.
Fetty Wap Career
Fetty Wap's music career began in 2013. He took the music industry by storm with the release of his debut single "Trap Queen" which gained wide recognition and commercial success. The song went on to gain so much popularity and also recorded more than 130 million streams worldwide on SoundCloud and other platforms.
As a result of this major success, Fetty Wap got an offer to be part of a record label named "300 Entertainment" which he later signed to. Due to the success Fetty Wap was recording withing a short period of time, he was included in the Fresh Class of XXL in 2015. In the same month he was listed among the Freshman Class of XXL, Fetty released another hit single "679" which made recorded another commercial success and was also ranked number 4 on Hot 100.
Since he stepped into spotlight, Fetty Wap has gone to collabo with notable artists like Remy Boyz French Montana, PnB Rock, Trouble and T-Wayne. He has worked with the 'fifth Harmony' to release the hit song 'All in my Head' which also gained wide recognition and commercial success after its release.
Fetty Wap has gone on to release several hit songs which has also increased his Rep in the music industry as well as the level of his popularity.
Fetty Wap Personal Life
Fetty Wap is a proud father of six, children he got from five different women. Their names and their mothers are listed below ;
Aydin (born May 2011) with Ariel Reese
Zaviera (born March 2015) with Lezhae Zeona
Khari (born March 2016) with Masika Kalysha
Amani (born April 2016) with Elaynna Parker
Lauren (2017–2021) with Turquoise Miami
Zy (born 2018) with Lezhae Zeona
Sadly Fetty Wap's fourth daughter Lauren passed away recently, at four years of age.
Legal Issues
For years now, Fetty Wap has been subject to several lawsuits involving Copyright infringement, assault and property damage. He has also faced charges regarding his drunk and reckless driving, illegal changing of lanes and drag racing.
Fetty Wap Net worth
Since he tasted fame first hand, in 2014, Fetty Wap has gone on to become a very popular figure in the American music industry he has also received a lot of plaudits from colleagues and his fans. He currently gas a net worth of $8 Million.
Fetty Wap Quotes
We bring you some of Fetty Wap's quotes that can motivate you in life especially when pursuing your career.
"Once I come up with the concept, the rest of the song just comes." – Fetty Wap
"I don't ever try to make a song better than my last song. I just try to make it different from my last one." – Fetty Wap
"There's gonna be a lot of great songs. But there ain't going to be another trap queen." – Fetty Wap
"Plans never go well for me. I just live everyday like I ain't gonna live the next one." – Fetty Wap
"I got my own sound, nobody sounds like me." – Fetty Wap
"I never thought I was going to leave the trap, I even told my mother, 'I'm gonna be the trap God'." – Fetty Wap
"When you really work hard for something that you genuinely and truly love, and you don't want it to fail. It's a good feeling to see it do good." – Fetty Wap
How much money did fetty WAP make off of trap queen?
In fact, Fetty Wap was so serious about improving his financial skills that he took classes to learn about investments, the stock market, and the value of money. And it certainly paid off for him, as the "Trap Queen" singer claims to have turned $1.3 million into $20 million in the space of one year.
What is fetty WAP real name?
Does fetty WAP still have money?
Fetty Wap began his career as a rapper in 2014 when he released his debut single 'Trap Queen', which became a platinum record and peaked at No. 2 on the Billboard hot 100. he currently has an estimated net worth of $8 million
what do you think about Fetty Wap net worth? leave your reply in the comments below
Source: Glusea
Richard Branson Net Worth 2021
Richard Branson net worth 2021 is $4.4 billion. He is the third oldest person and the first billionaire to travel to space. Branson is among the wealthiest people in the world list.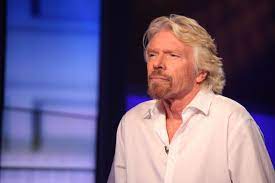 What is Richard Branson net worth?
Richard Branson holds the record as the first billionaire to travel to space
In this write up, we will be bringing to you the net worth and lifestyle of one of the richest people in the world, Richard Branson.
Branson is an English businessman, investor and an author.
Richard Branson Net worth Profile
| | |
| --- | --- |
| Net worth | $4.4 billion |
| Full name | Sir Richard Charles Nicholas Branson |
| Date of birth | 18 July, 1950 |
| Occupation | Businessman and author |
| Nationality | British |
| Spouse | Joan Templeman |
| Known for | Virgin Group Founder |
Richard Branson net worth 2021 is $4.4 billion. He is the third oldest person and the first billionaire to travel to space. Branson is among the wealthiest people in the world list.
Early Life of Richard Branson
Branson was born in Blackheath, London, to Eve Branson, a former ballet dancer and air hostess, and Edward James Branson, a barrister.
Read
He has two younger sisters, Lindy Branson and Vanessa Branson. His grandfather, Sir George Arthur Harwin Branson, was a judge of the High Court of Justice and a Privy Councillor.
Education
Branson was educated at Scaitcliffe School, a prep school in Surrey, before briefly attending Cliff View House School in Sussex. He attended Stowe School, an independent school in Buckinghamshire until the age of sixteen.
Branson has dyslexia, and had poor academic performance; on his last day at school, his headmaster, Robert Drayson, told him he would either end up in prison or become a millionaire.
Business Career
After failed attempts to grow and sell both Christmas trees and budgerigars, Branson launched a magazine named Student in 1966 with Nik Powell. The first issue of Student appeared in January 1968, and a year later, Richard Branson net worth was estimated at £50,000.
Though not initially as successful as he hoped, the magazine later became a vital component of the mail-order record business Branson started from the same church he used for Student. Branson used the magazine to advertise popular albums, driving his record sales.
He interviewed several prominent personalities of the late 1960s for the magazine including Mick Jagger and R. D. Laing.
 Branson took over full direction of Student after successfully bluffing to Powell that the workers at the magazine opposed Powell's plans to turn the magazine into a cooperative.
Branson eventually started a record shop in Oxford Street in London. In 1971, he was questioned in connection with the selling of records declared export stock.
The matter was never brought before a court because Branson agreed to repay any unpaid purchase tax of 33% and a £70,000 fine. His parents re-mortgaged the family home to help pay the settlement.
Virgin Group
In 1972, using money earned from his record store, Branson launched the record label Virgin Records with Nik Powell. The name "Virgin" was suggested by one of Branson's early employees because they were all new at business.
 Branson bought a country estate north of Oxford in which he installed a residential recording studio, The Manor Studio.
 He leased studio time to fledgling artists, including multi-instrumentalist Mike Oldfield, whose debut album Tubular Bells (1973) was the first release for Virgin Records and became a chart-topping best-seller.
Among the other artistes virgin records signed include;  Rolling Stones, Peter Gabriel, XTC, Japan, UB40, Steve Winwood and Paula Abdul. It later became the world's largest independent record label.
Richard Branson net worth was estimated at £5 million by 1979, and a year later, Virgin Records went international.
Virgin Atlantic Airways
Branson's first successful entry into the airline industry was during a trip to Puerto Rico. His flight was cancelled, so he decided to charter his own plane the rest of the way and offered a ride to the rest of the stranded passengers for a small fee to cover the cost
Branson formed Virgin Atlantic and Virgin Cargo in 1984. He formed Virgin Holidays in 1985.
In 1997, Branson founded the Virgin Rail Group to bid for passenger rail franchises during the privatisation of British Rail. The Virgin Trains brand operated the InterCity West Coast franchise from 1997 to 2019, the InterCity CrossCountry franchise from 1997 to 2007, and the InterCity East Coast franchise from 2015 to 2018.
In 2004, he founded spaceflight corporation Virgin Galactic, based at Mojave Air and Space Port in California, noted for the SpaceShipTwo suborbital spaceplane designed for space tourism.
In March 2000, Branson was knighted at Buckingham Palace for "services to entrepreneurship".
 For his work in retail, music and transport (with interests in land, air, sea and space travel), his taste for adventure and for his humanitarian work, he has become a prominent global figure.
 In 2007, he was placed in the Time 100 Most Influential People in the World list. In July 2021, Forbes listed Branson's estimated net worth at US$5.7 billion.
Richard Branson Net Worth
Richard Branson net worth 2021 is $4.4 billion. He is the third oldest person and the first billionaire to travel to space. Branson is among the wealthiest people in the world list.
On 11 July 2021, Branson travelled as a passenger onboard Virgin Galactic Unity 22 at the edge of space, a suborbital test flight for his spaceflight company Virgin Galactic.
 The mission lasted approximately one hour, reaching a peak altitude of 53.5 miles (86.1 km). At 71, Branson is the third oldest person to fly to space and the first billionaire to do so.
Who went to space with Richard Branson?
Beth Moses and Sirisha Bandla
How did Richard Branson get rich?
By the '70s, Richard Branson and Nik Powell started a mail-order record retailer. From there, the business then evolved into a record shop on Oxford Street in London called Virgin Records, according to Virgin's website. Eventually, Virgin took a deep dive into the aviation industry and launched Virgin Atlantic in 1984.
What is Richard Branson famous for?
Richard Branson is Founder of the Virgin Group. Virgin is one of the world's most irresistible brands and has expanded into many diverse sectors from travel to telecommunications, health to banking and music to leisure.
What do you think about Richard Branson net worth? leave your reply in the comments section below.
Source: Glusea
Content on this website is protected by DMCA.  Dont waste your time copying because you would eventually remove it.