Famous Celebrities who Have Covid-19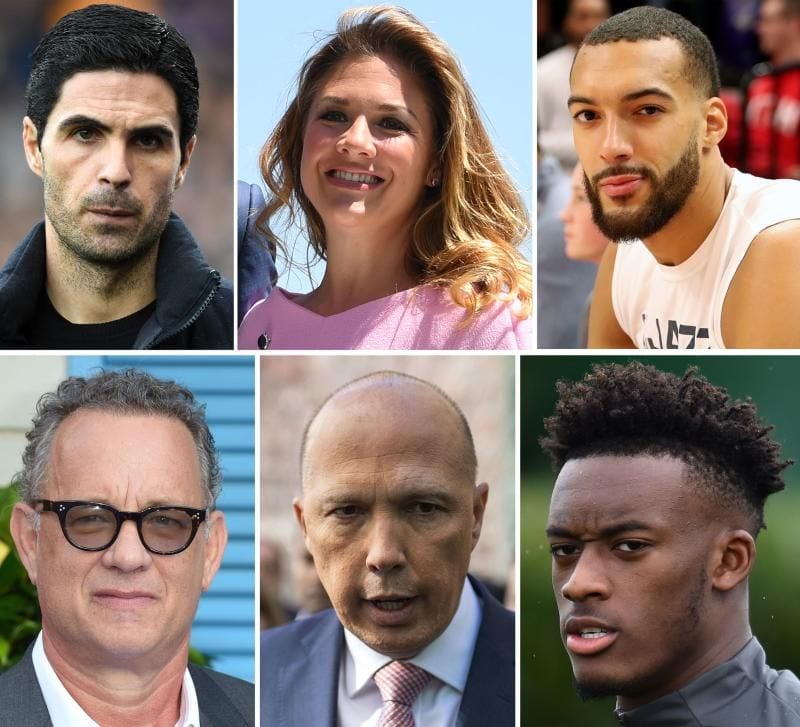 Famous Celebrities who Have Covid-19
With over 1,000,000 cases of the virus worldwide, celebrities and civilians alike are hunkering down at home and bracing for a growing number of diagnoses. We bring to you Famous Celebrities who Have Covid-19
Famous Celebrities who Have Covid-19
On March 11, Tom Hanks announced that he and his wife, actress Rita Wilson, caught the virus while traveling in Australia for work, marking Hollywood's first high-profile case of the outbreak. Other actors, such as Idris Elba and Daniel Dae Kim, soon followed with their respective diagnosis experiences. As the highly contagious virus spreads, those in the public eye afflicted with coronavirus,
Tom Hanks and Rita Wilson
— Tom Hanks (@tomhanks) March 12, 2020
Charlotte Lawrence
❤️i'm feeling okay and am gonna be completely fine❤️❤️we have the power to slow this down. protect those who need it❤️ https://t.co/ime7VCva5r pic.twitter.com/ewlxuADq7b

— Charlotte Lawrence (@charlottelawr) March 18, 2020
kristofer hivju
Hudson Odoi
Thank you for all your good wishes, as I said in the video I'm feeling good and hope to see you all soon!!🙏🏾❤️ pic.twitter.com/hn5d0ikm60

— Callum Hudson-Odoi (@Calteck10) March 13, 2020
Rachel Matthews
Actress Rachel Matthews, who voiced the character of Honeymaren in Frozen 2, said she tested positive for coronavirus on March 16. In a series of Instagram stories, Matthews shared that she had been in self-quarantine for several days. "I'm feeling better, but I will be posting some info that I hope will be helpful to some," she wrote. "Please feel free to reach out and ask me any questions."
Daniel Dae Kim
merican actor Daniel Dae Kim announced on Thursday that he has tested positive for COVID-19, the disease caused by the novel coronavirus.
Kim — who is known for his roles on Hawaii Five-0 and Lost — shared the news in a 10-minute video posted to his Instagram. He had been filming the series New Amsterdam in New York City for the past several weeks before the show halted production because of the threat of the virus. In a darkly ironic twist, he was playing a doctor working to respond to a flu pandemic.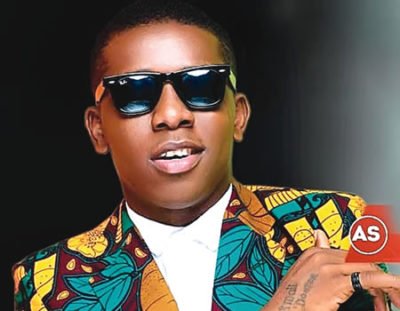 Glusesa brings to you Small Doctor net worth and biography
Adekunle Temitope known by the stage name Small Dcotor is a  Nigerian Fuji, afro-pop recording artist and performer. He is one of the youngest artiste in Nigeria to watch out for. Keep reading to find Small Doctor net worth and his biography.
Biography
Temitope was born on 27th May, 1996 in Dopemu, Lagos but hail from Ondo State. He took a strong interest in music at a young age. He attended Ain't Orosan Nursery and Primary School and attended Secondary at Oniwaya Secondary School. Due to his interest in music, he dropped out of University of Lagos to concentrate on full time music.
Read Top 10 Richest Musicians in Nigeria
In 2012, his music career kicked off. He released singles like Gbagaun, Anobi, Penalty and Mosquito Killer. Small Doctor released his debut studio album "Street Ambassador" in 2015.
Small Doctor was arrested for alleged possession of firearms and for allegedly threatening to shoot a police officer who was on traffic duty along Oshodi, Lagos. Barely 24 hours, a magistrate court in Ebute cleared all charges against him and he was released
Small Doctor Net Worth
Small Doctor net worth is estimated to be $2 million. Winners Golden Bet unveiled Small Doctor as their brand ambassador.
Small Doctor Career Highlights
2015: "Skit"
2015: "Oh My God"
2015: "E No Sabi"
2015: "Gyration"
2015: "Magician"
2015: "Amuludun"
2015: "Say Baba"
2015: "Oyinbo"
2015: "Eleda Mi"
2015: "God the Bless"
2015: "Street Bus Stop"
2015: "Arrest"
2015: "Small Doctor"
2015: "Omo Iya Teacher"
2015: "Ile Ijo"
2015: "Story"
2015: "Gbera"
2015: "Gbagaun"
2015: "Iya Teacher"
2015: "You Know"
2015: "Anobi"
2015: "Mosquito Killer"
2015: "Uzobu"
2015: "Anobi"
2016: "Penalty"
2016: "Sobotone"
2016: "Forever"
2016: "Pakurumo"
2018: "My People"
2018: "Slay Mama"
Sophie Ndaba Biography and Net Worth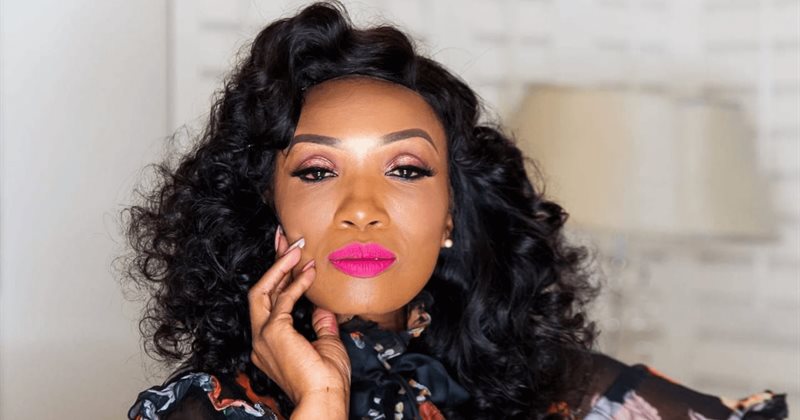 Sophie Lichaba Mphasane, formerly Sophie Ndaba, is a South African actress. She played Queen Moroka in the soapGenerations. In 2016, she was guest judge in the final Miss South Africa 2016 beauty pageant.
Read Vinette Ebrahim net worth
Education
She completed high school in Zimbabwe, after which she pursued her modeling career. Her mother sent her to an orphanage in Eastlea, Harare, Zimbabwe so she could get a better education than what was available in apartheid South Africa.
Lichaba's father, Solly Mphasane, died in 2016. She suffers from diabetes. With her former husband, Themba Ndaba, she has two children, Rudo and Lwandle. She adopted her niece, Shallon Ndaba, following the death of her sister, Tiny Mphasane. She married Max Lichaba in 2017. In late 2018, Lichaba was the victim of a rumour, which claimed that she had died
Awards
Duku Duku Award for "Best Soap Actress" in 2003
Golden Horn Award for "Best Comic Actor" in 2009
Woman Of Inspiration Award
Sophie Ndaba Net Worth
Sophie Ndaba net worth is estimated at $5million
Oseikrom Sikani Net Worth and Biography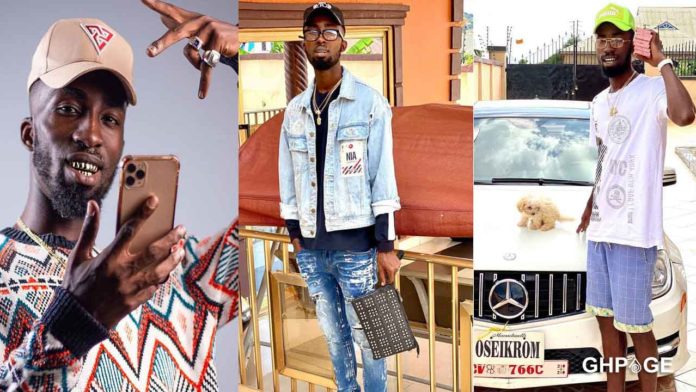 Glusea brings to you Oseikrom Sikani net worth and Biography
Ransford Brefo known on stage as Oseikrom Sikani is a Ghanaian musician and rapper based in Kumasi in the Ashanti region of Ghana.
Oseikrom Sikani ( translated Kumasi's richest) is known in showbiz  for his love for display of his wealth.  What is Osekrom Sikani net worth? Is he really the richest person in Kumasi? Keep reading as we bring to you every   information you need to know about the "Kumerican" rapper.
Biography
Ransford was born in Kumasi. Not much is known about his beginnings. He started singing in Church at an early age. According to Ransford, all his family members live abroad; he is the only one living in Ghana. His father is called sika gari (translated to mean he has money like gari)
Read Top 10 Richest Musicians in Ghana
Oseikrom Sikani  is an alumini of Sunyani Technical University. He started his music career in 2013 but did not show much seriousness in it. He only did music as a hobby.
Oseikrome Sikani Net Worth

Oseikrome Sikani believes he is the richest person in Kumasi, Ashanti  region.  He boast of several properties he owns including a 12 bed room house, 3 cars including a range rover, a benz which cost Ghc100,000 and a Corolla which cost Ghc 50,000. He also owns a quad bike which cost Ghc 30,000.
As a way of making people know he is wealthy, he has gold teeth which cost Ghc 15,000.
According to Oseikrom Sikani, he once spent about Ghc20,000 at a club just to proof to people he is wealthy.
He also stated  in an interview with Zionfelix, his source of income includes gift from his family members abroad, remittances from friends who receive money  abroad through his bank account.