facts about wizkid you didnt know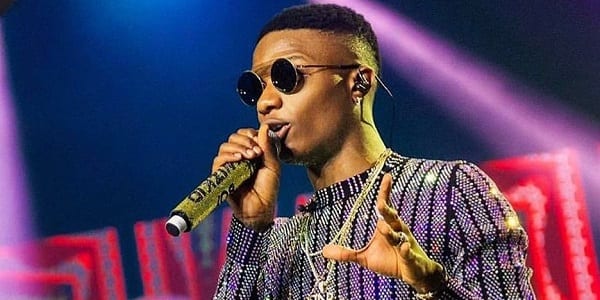 Top 10 facts about wizkid: Ayodeji Ibrahim Balogun known professionally as Wizkid  is a Nigerian singer and songwriter. He started recording music at age 11 and managed to release a collaborative album with the Glorious Five, a group he and a couple of his church friends formed.
10 FACTS ABOUT WIZKID YOU DIDNT KNOW
He Used to Be Known as Lil' Prince
Well, if you ever hear the name Lil'Prince being used in reference to Wizkid, don't be amused because Wizkid used to be called Lil' Prince during his gospel singing days
He is Highly Controversial
This is one Nigerian artist that is always in the news for both good and crazy things. There's always one crazy story, fight or beef involving Wizkid.
He owns a Record Label
After parting ways with EME music, his former record label, Wizkid went on to start his own record label, Starboy records and now has a couple of artist signed under the label as well.
He was once rumored to be dating Tonto Dikeh
For a very long time, the rumor mills were agog with stories about Tonto Dikeh and Wizkid being a couple until both parties came out to vehemently deny ever hooking up or being a couple.
HE WAS RUMORED TO BE DATING TIWA SAVAGE
Wizkid for some years back was rumored to be dating fellow singer Tiwa savage but the two denied the allegation saying they are just best friends
Don't you just love this two 😍😍😍 Tiwa Savage and Wizkid #WizkidVIPExperience pic.twitter.com/ex9GpLixzC

— MADE IN LAGOS🌹 (@4DLOVEOFWIZKID) December 20, 2018
He is a Father
Many fans have playfully suggested that he change his name to 'Wizdad' as he is no longer a kid but now a father to a very handsome boy, Boluwatife Balogun. Boluwatife was born on October 2010 by his babymama, Oluwanishola Ogudugu. Although he publicly denied having a son for a very long time, he eventually owned up in October 2013 after he put up warm birthday wishes for his son's 3rd birthday.
wizkid Began Singing at the Age of 11
Although it might have taken some years before he finally broke into limelight, he is not exactly a kid in the music industry. He started singing at the young age of 11 in local churches. At that young age, he could already handle being a vocalist as well as being a lead singer in the church choir.
Amazon Net Worth 2021 and Assets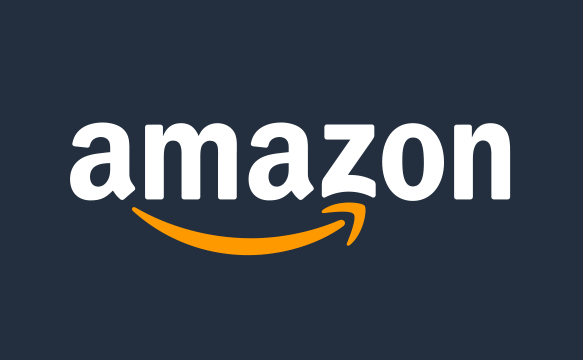 | | |
| --- | --- |
| Revenue | US$386.064 billion (2020) |
| Operating income | US$22.9 billion (2020) |
| Net income | US$21.331 billion (2020) |
| Total assets | US$321.2 billion (2020) |
| Total equity | US$93.404 billion (2020) |
| Number of employees | 1,298,000 (Dec. 2020) |
Glusea brings to you Amazon net worth 2021. Amazon.com, Inc is an American multinational technology company based in Seattle, Washington, which focuses on e-commerce, cloud computing, digital streaming, and artificial intelligence. Amazon Net Worth, the company currently has a market cap up to $1.7 trillion.
 It is one of the Big Five companies in the U.S. information technology industry, along with Google, Apple, Microsoft, and Facebook.
Founder
Jeff Bezos founded Amazon from his garage in Bellevue, Washington, on July 5, 1994. It started as an online marketplace for books but expanded to sell electronics, software, video games, apparel, furniture, food, toys, and jewelry. In 2015, Amazon surpassed Walmart as the most valuable retailer in the United States by market capitalization.
 In 2017, Amazon acquired Whole Foods Market for US$13.4 billion, which substantially increased its footprint as a physical retailer. In 2018, its two-day delivery service, Amazon Prime, surpassed 100 million subscribers worldwide.
Success Story
Amazon is known for its disruption of well-established industries through technological innovation and mass scale. It is the world's largest online marketplace, AI assistant provider, live-streaming platform and cloud computing platform as measured by revenue and market capitalization.
 Amazon is the largest Internet company by revenue in the world. It is the second largest private employer in the United States and one of the world's most valuable companies. As of 2020, Amazon has the highest global brand valuation.
Richest Countries in the world
Amazon distributes downloads and streaming of video, music, and audiobooks through its Prime Video, Amazon Music, Twitch, and Audible subsidiaries. Amazon also has a publishing arm, Amazon Publishing, a film and television studio, Amazon Studios, and a cloud computing subsidiary, Amazon Web Services.
It produces consumer electronics including Kindle e-readers, Fire tablets, Fire TV, and Echo devices. Its acquisitions over the years include Ring, Twitch, Whole Foods Market, and IMDb.
Amazon has been criticized for practices including technological surveillance overreach, a hyper-competitive and demanding work culture, tax avoidance, and anti-competitive behavior.
Supply chain
Amazon first launched its distribution network in 1997 with two fulfillment centers in Seattle and New Castle, Delaware. Amazon has several types of distribution facilities consisting of crossdock centers, fulfillment centers, sortation centers, delivery stations, Prime now hubs, and Prime air hubs. There are 75 fulfillment centers and 25 sortation centers with over 125,000 employees.
 Employees are responsible for five basic tasks: unpacking and inspecting incoming goods; placing goods in storage and recording their location; picking goods from their computer recorded locations to make up an individual shipment; sorting and packing orders; and shipping.
A computer that records the location of goods and maps out routes for pickers plays a key role: employees carry hand-held computers which communicate with the central computer and monitor their rate of progress. Some warehouses are partially automated with systems built by Amazon Robotics.
Amazon Net Worth
Amazon Net Worth, the company currently has a market cap up to $1.7 trillion.
Amazon.com is primarily a retail site with a sales revenue model; Amazon takes a small percentage of the sale price of each item that is sold through its website while also allowing companies to advertise their products by paying to be listed as featured products.
As of 2018, Amazon.com was ranked 8th on the Fortune 500 rankings of the largest United States corporations by total revenue.
For the fiscal year 2018, Amazon reported earnings of US$10.07 billion, with an annual revenue of US$232.887 billion, an increase of 30.9% over the previous fiscal cycle. Since 2007 sales increased from 14.835 billion to 232.887 billion, thanks to continued business expansion.
Amazon's market capitalization went over US$1 trillion again in early February 2020 after the announcement of the fourth quarter 2019 results. Amazon's total employees now number over 1,298,000
Content on this website is protected by DMCA.  Dont waste your time copying because you would eventually remove it.