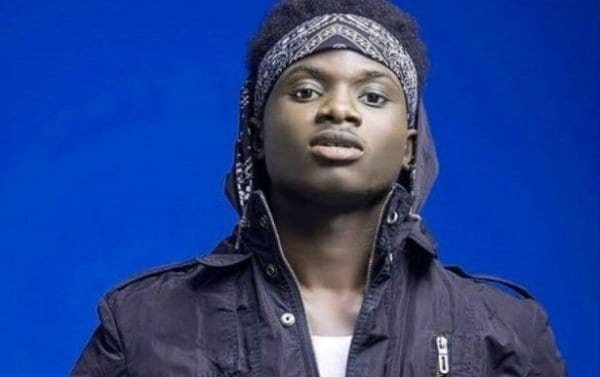 Glusea.com brings to you amazing facts about Kuami Eugene you may not have heard about.
Eugene Kwame Marfo  was born  on 1 February 1997, he goes by the stage name Kuami Eugene is a Ghanaian highlife and afrobeats singer-songwriter.
He is signed to Lynx Entertainment, and is known for several songs of his, including "Angela", "Wish Me Well", "Ohemaa", and many others.
READ MORE UPDATES
He won the New Artiste awards from the Vodafone Ghana Music Awards and from the Ghana Music Awards UK. He also received the Most Promising Artiste in Africa award from (AFRIMA).
Facts About Kuami Eugene
Kuami Eugene is the high life king in Ghana.
Though he has only been in the music scene for just a few years, Kuami Eugene is the current high life king in Ghana. Legendary Highlife artiste Amakye Dede crowned Kuami Eugene as his successor in highlife music at the 20th edition of the Vodafone Ghana Music Awards.
watch the video below!
Kuame Eugene is a School Drop out
Another amazing fact about Kuami Eugene you may not know about is that he dropped out high school.
Kuami Eugene dropped out school because of his love for music and spent more than two months studying music in a studio located in Eastern Region without informing the school authority and his mother. He was later expelled from school after it was discovered that he had skipped school.
READ Interesting Facts About Jose Mourinho You Must Know
He grew up in a  slum
Fadama is one of the most popular and noisiest slums in Accra. This is where the 'Angela' hitmaker grew up together with his family.
He defied all odds to rise to become the star he is now. Kuami Eugene's sudden rise in the music industry proves the popular anonymous saying that "It doesn't matter where one is coming from, what matters is where one is going". Kuami Eugene is an inspiration to his peers, families and folks in Fadama.
He is MTN Hitmaker 2015 contestant
He made his first blush with stardom when he contested for the MTN Hitmaker in 2015. He didn't win the ultimate prize, nevertheless, Kuami Eugene never let that deter him from continuing his music journey. He went on to pursue his music career and today he is making it big in the industry.
READ Facts About Stonebwoy You Must Know
He writes songs for other artiste
At a young age of 19, Kuami Eugene writes songs for top Ghanaian artistes including Becca and Afia, just to mention a few.
He was doing this at the time that he himself was not yet known. He admitted in an earlier interview that writing songs for others has fetched him so much money and made him rich.
He started producing music at age 16. Remember when he had to sneak out from school to hide out in the Eastern Region? That was when he started producing music