Facebook, Google, Twitter CEOs Set To Testify About Misinformation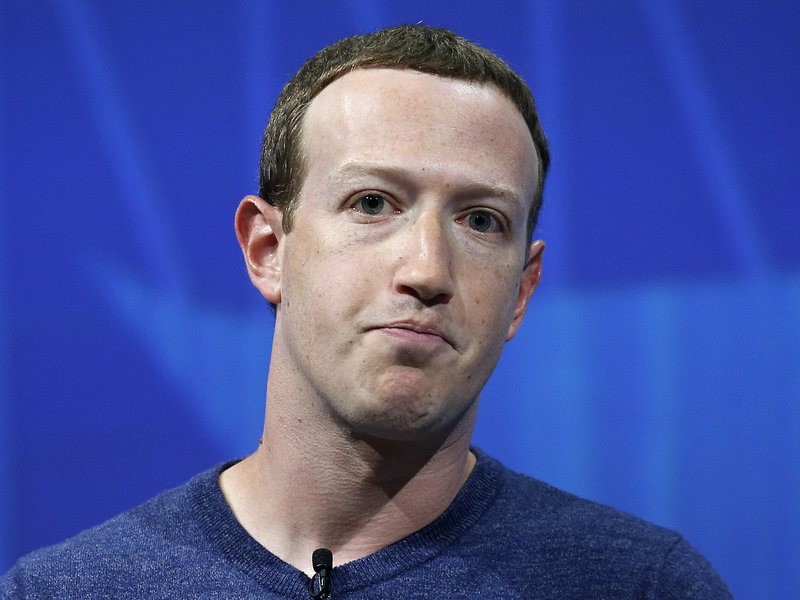 Tech CEOs Mark Zuckerberg, Sundar Pichai and Jack Dorsey will soon have to answer to lawmakers about the rise of misinformation on their platforms and how they plan to address it, as the House Energy and Commerce Committee announced Thursday a hearing with the Facebook, Google and Twitter leaders will take place on March 25.
Zuckerberg, Pichai and Dorsey—who lead Facebook, Google and Twitter, respectively—will testify at a remote hearing on "misinformation and disinformation plaguing online platforms," the House committee announced.
The hearing will further the committee's work of "holding online platforms accountable" for the issues on their platforms, committee chair Rep. Frank Pallone, Jr. (D-N.J.) and subcommittee chairs Reps. Mike Doyle (D-Penn.) and Jan Schakowsky (D-Ill.) said in a statement.
The lawmakers singled out misinformation on election fraud and the Covid-19 pandemic and vaccine as particular matters of concern.
The tech leaders have previously testified before lawmakers in recent months, including an October hearing with all three CEOs before the Senate Commerce Committee on Section 230, which shields tech companies from legal liability for the content their users post.
CRUCIAL QUOTE
"For far too long, big tech has failed to acknowledge the role they've played in fomenting and elevating blatantly false information to its online audiences. Industry self-regulation has failed," Pallone, Doyle and Schakowsky said in a statement. "We must begin the work of changing incentives driving social media companies to allow and even promote misinformation and disinformation."
BIG NUMBER
93%. That's the percentage of Americans who say they are either very or somewhat about the spread of misinformation on the internet, according to a Gallup/Knight Foundation study conducted in September.
TANGENT
The House Judiciary Committee also separately announced plans to investigate big tech Thursday, unveiling a series of antitrust hearings aimed at curbing tech giants' market dominance as it develops antitrust legislation. The renewed investigation will continue the antitrust subcommittee's ongoing work probing the tech giants and their monopolistic power, which included a July hearing with Dorsey, Pichai, Apple CEO Tim Cook and Amazon CEO Jeff Bezos.
KEY BACKGROUND
Online misinformation and its spread on major social networks has come under significant scrutiny in recent months, particularly amid the Covid-19 pandemic and around the November election. Social media companies have taken significant steps to curb the spread of false information, such as Twitter adding safeguards to limit sharing posts that have been flagged for misinformation and Facebook announcing Thursday new efforts to combat misinformation around climate change. Despite their efforts, however, misinformation still continues to persist: an October study by the German Marshall Fund of the United States found that engagement with false content producers on Facebook had gone up by 102% since 2016, for instance, while a September study from the University of Oxford found Facebook's third-party fact checkers had only caught less than one percent of Covid-19 misinformation videos on the platform.