Exclusive Interview with Anwuli Okeke, Founder of Ilunafriq

How will you feel about getting paid for telling your own story in a unique way? Well Ilunafriq is here to give you the opportunity
On Ilunafriq, black creatives share their stories, essays, imaginations, legends, photos, oral folklore/fables, visual arts, film, music and more about Africa and the African diaspora – in whatever format that expression may be.
We had an interview with the founder of Ilunafriq, Anwuli Okeke where she talked extensively about the platform created to give black creatives the opportunity to share their stories with the world.
Read the full interview below
Tell us about yourself and your work
My name is Anwuli Okeke and I'm the founder of Ilunafriq. My background comprises finance, analytics & strategy, client relationship management and operations.
Prior to Ilunafriq, I worked with Fortune 500 and venture-backed startups where I managed creative projects, and helped scale software products for commercial and consumer markets.
Can you tell us what Ilunafriq is all about?
Ilunafriq is an e-commerce marketplace where black creators get paid to create content.
On Ilunafriq, African creators share their stories, films, music, audio recordings, essays, imaginations, visual art, comics, legends, photos, folklore/fables, and more about Africa and the African diaspora – in whatever format and language that expression may be.
Available via a website and an app portal, Ilunafriq is designed for creators to build, grow and run a subscription business, while delighting fans and earning an income. On Ilunafriq, creators are able to monetize their craft, earn an income the pandemic can't interrupt, expand their exposure, grow their audience, meet/connect with other creatives and indulge in both ancient and modern African stories – and all in one central digital space. It's free to join.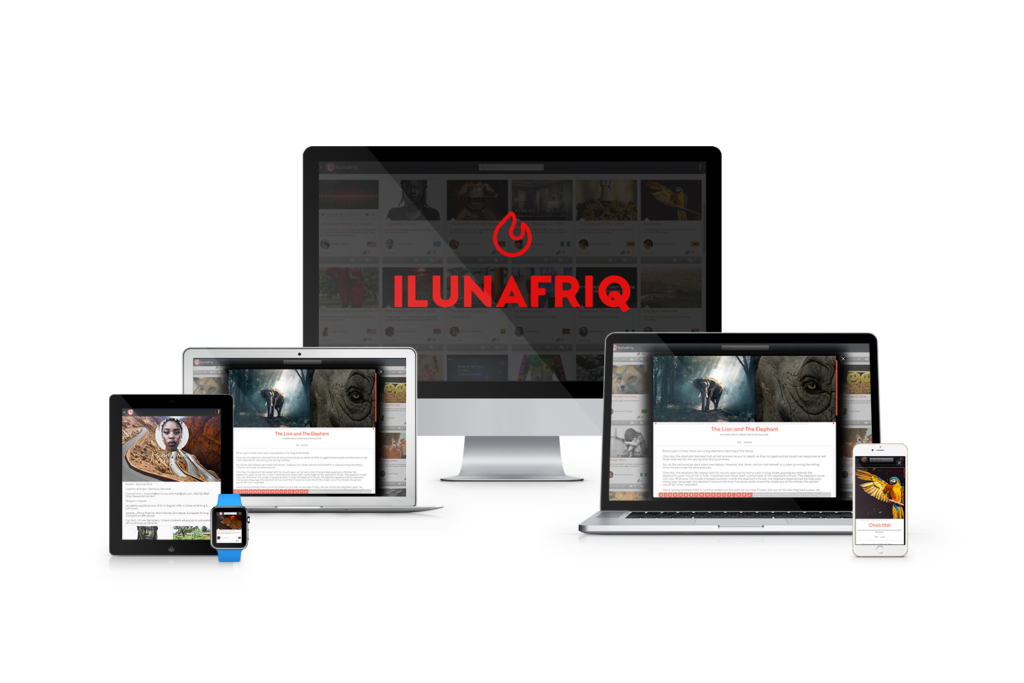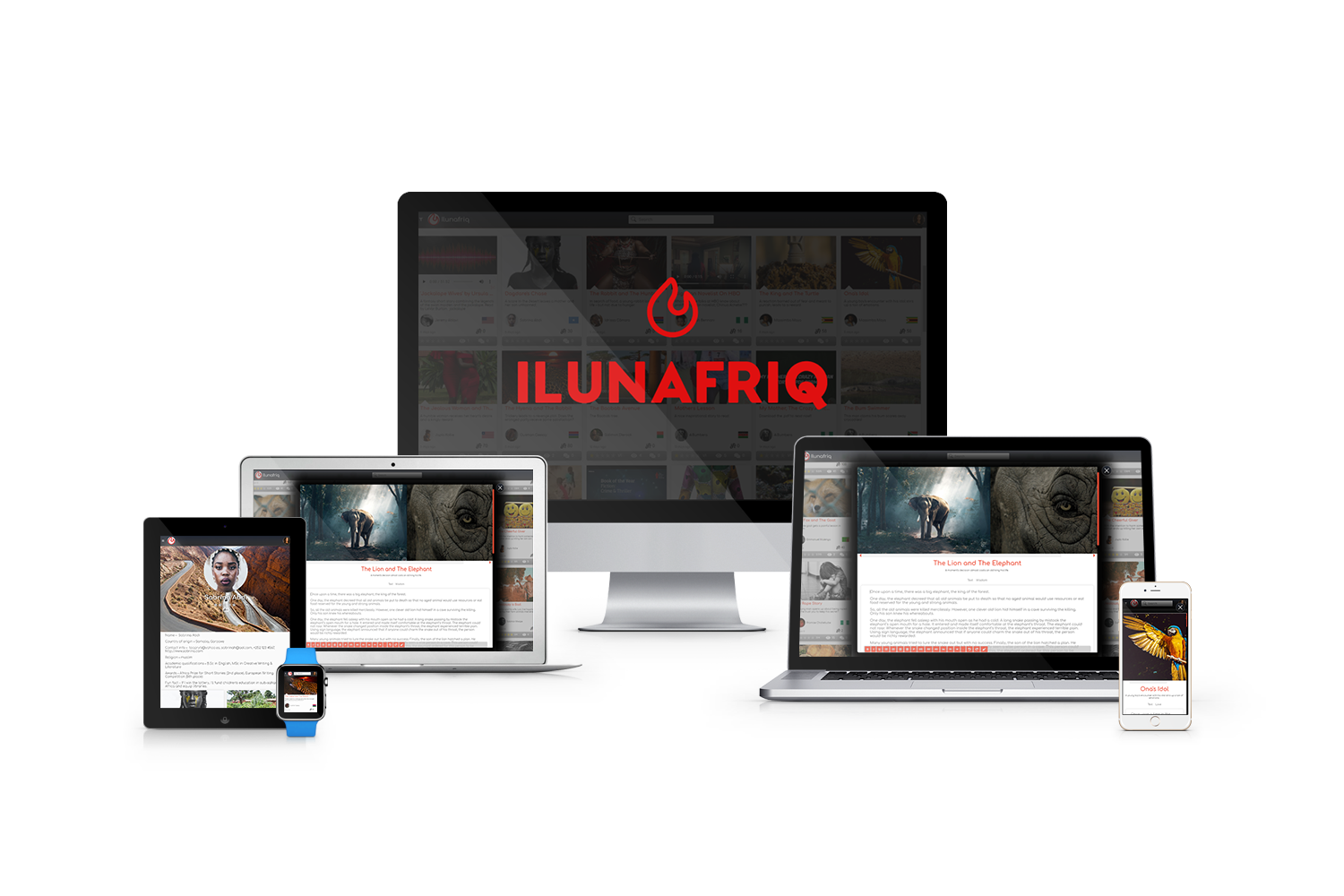 What inspired you to start up Ilunafriq?
Concerned about the local impact of globalisation, I began collecting oral fables and folklore – stories passed down orally over generations – across several countries in Africa: Liberia, Gambia, Somalia, Zambia and Zimbabwe. I sought to gather and preserve our stories from extinction but also share them with a global audience. That effort quickly and organically evolved into a platform that showcases, amplifies and celebrates Africa and creatives of African descent – fulfilling another craving I've always had: a richer, more vibrant and multi-dimensional depiction of the continent and her people. And what better way to display that than through storytelling!
Who's the demographic audience for Ilunafriq?
Creators of all kinds: podcasters, filmmakers, visual artists, musicians, game developers, agribusiness entrepreneurs, fashion designers, photographers, education enthusiasts, writers/journalists and more.
Users – anyone interested in consuming unique African content.
What are the successes so far?
A growing userbase, custom intuitve platform, seamless onboarding process, global readership, creators across Africa, a vision/mission that resonates and so far, over 2,000 stories representing 8 African countries and five languages (including english). The countries are Zambia, Zimbabwe, Liberia, Somalia, Ghana, Nigeria, Gambia and Uganda.
What are the challenges so far?
There isn't one online space where all African creators hang out. So finding creators and getting the word out have been the biggest challenges. Thankfully, our grassroots approach in building our community is paying off.
Would you like to add anything for the readers?
We're a storytelling platform where African creatives publish stories in any language or format (audio, text, video, photo and visual). On Ilunafriq, creators have full creative freedom meaning, you decide the type of work, format and language through which to express yourself. Nevertheless, pornographic content and hate are prohibited.
We're inclusive of all types of creative expression and empower African creators to do their best creative work and earn a living doing so. Payments to creators go into an electronic wallet and the balance is always visible to the creator allowing him/her cash out at any time.
Our focus is clear: celebrate African creators, amplify ancient and modern African content in every form, commercialise them to give them exposure, and in the process, ensure that African creators make a living using the digital space.
Here are links to our social media profiles- Facebook, Instagram, Twitter
5 Key Tips to Maintaining a Healthy Relationship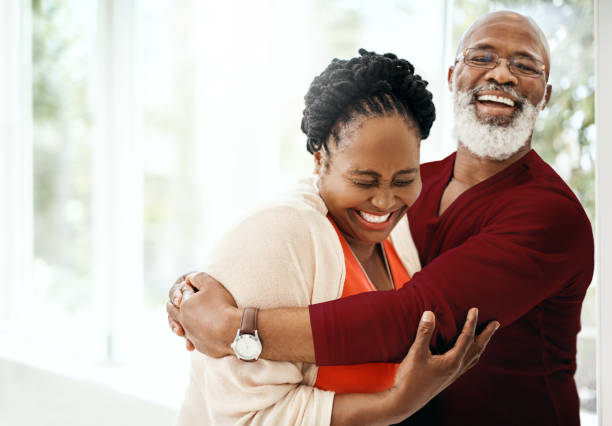 Building a healthy romantic relationship takes a lot of effort and time. There are unavoidable ups and downs every relationship goes through. These can sometimes make people think it is impossible to have a healthy relationship.  This happens because they often overlook what it takes to maintain a good relationship.
Looking for ways to build a long lasting bond with your partner? The following tips will help you maintain a healthy relationship.
SPEND ENOUGH QUALITY TIME TOGETHER
One most important way to build a relationship is by staying connected to your partner. The more you spend time together, the more you know yourselves better. People can only stay together when they understand and know themselves better. Make it a habit to spend time with your partner on a daily basis. Take time to travel together, Communicating regularly would help you to know the likes, dislikes, desires and needs of your partner.
Read Also How can Betterhelp help you focus on your mental welbeing
DISCOVER YOUR PASSION LEVEL
Spending time doing something you like gives a sense of inspiration and motivation. As a couple, you should discover a shared passion that interest both parties. It could be in the form of games, a skill, or a hobby. This helps you to relish the times you spend together. You can practice taking a walk, going to the movies, reading a particular book, learning a new skill with your partner.
NURTURE A WELL MEANING EMOTIONAL CONNECTION WITH EACH OTHER.
Maintaining a healthy relationship transcends feeling loved. A lot of couples build their relationships around a peaceful coexistence, beyond which the is no any emotional attachment. A healthy relationship is one in which the partners don't just feel loved, they are being loved. To learn how to nurture an emotional connection with your partner, click here
STAY OPEN AND HONEST
No one can ever tell what you are going through if you don't tell them. To build a strong relationship, you shouldn't wait for your partner to ask what you need before you tell them. Instead of making them guess what you are going through, be open to tell them. It could be a medical condition, a behavior about your partner you dislike; you should be open to let them know. Also. Be honest to admit your mistakes and faults
LEARN TO RESOLVE CONFLICTS AMICABLY.
A healthy relationship is not one without troubles; it is one that recognizes challenges as a setback to set them up for greatness. See challenges as a way to make your love life stronger. Acknowledge conflicts when they come and seek to resolve them peacefully. Each partner should be free to express their views without fear of intimidation or humiliation.
Every relationship requires consistent attention, commitment and understanding to stand the test of time. Give attention to the above tips and watch your love life flourish.
Which Horse Racing Jockey Has the Biggest Fortune?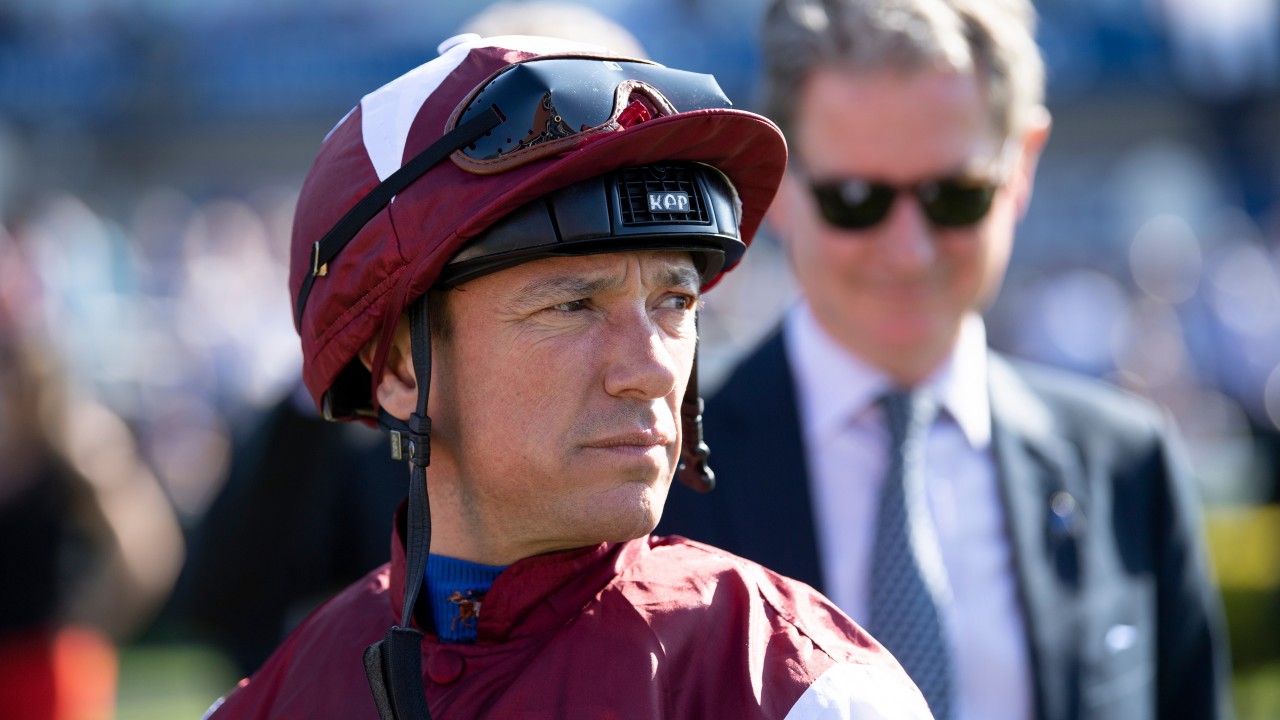 The best horse racing jockeys can earn a lot of money during their career, especially if they rack up lots of wins in the world's major races.
Which of them has put together the biggest fortune over the years?
Frankie Dettori – $18 Million
The Italian-born jockey has a hugely impressive list of wins stretching back to his early days when he rode 100 winners as a teenager in 1990. Since then, he has collected prize money from just about all of the major races in the UK and France, as well as in several other countries with a strong horse racing culture.
Dettori spent most of the peak of his career riding winners for the Godolphin Racing stable, and arguably his finest moment came in 1996, when he rode every single winner in the seven races held on British Champions' Day at Ascot.
He has appeared in TV adverts and Celebrity Big Brother, as well as lending his name to video games and running restaurants. Thanks to all of this hard work and effort, he has a net worth that is thought to be as high as $18 million or so. 
Yutaka Kate – $800 Million
He isn't particularly well-known outside of his home country, but Yutaka Kate is a horse racing legend in Japan. His career began in 1987 and he smashed many Japanese records over the following decades as he rode to win after win.
Kate's glorious career also saw him rack up big-money wins in France, Dubai, Hong Kong, and other top racing destinations. Some of his biggest victories include Japanese Derby Grand Prix and Dirt Cup, as well as the Dubai Sheema Classic.
It isn't clear exactly how much he has picked up from his career as a jockey, as we need to add a massive amount of endorsements to his prize winnings, but some estimates suggest that he could be worth over $800 million.
Javier Castellano – $400 Million
Castellano and John Velazquez are probably the two richest jockeys on the American circuit. Castellano was born in Venezuela and moved to the US in 1997, to further his career. Since then, he had carved out a hugely successful and lucrative career. He started really picking up big prize money from the mid-2000s onwards, with Ghostzapper being a particularly profitable horse for him.
Castellano was top of the winnings list for American jockeys for several years and boosted his bank balance with wins in the Preakness Stakes, the Breeders' Cup Classic, and the Travers Stakes. If we visit website to look at Kentucky Derby winners, we can see that this prestigious trophy has eluded him so far.
Online estimates of his current net wealth suggest that he could have a fortune of $400 million or more. In 2013 alone he won over $26 million, which was a record at the time, and has broken that record again and again since then.
Christophe Lemaire – $280 Million
While the jockeys we have looked at so far have earned fortunes racing in America, the UK, and Japan, the French horse racing circuit has also produced some highly successful jockeys.
In the case of Christophe Lemaire, he has made most of his money from racing outside of France, with many of his major victories coming in Japan. He has also led his horses to first place in countries like the UK, Australia, and the UAE. His wins include the 1,000 and 2,000 Guineas in the UK as well as the Hong Kong Cup and Japan Cup.
The size of his bank balance is thought to be at least $280 million, with most of this money coming from the Japanese racing world, where he has spent a few years as the jockey with the biggest earnings and with no sign of him stopping anytime soon.   
How to Renew NHIS on Mobile Phone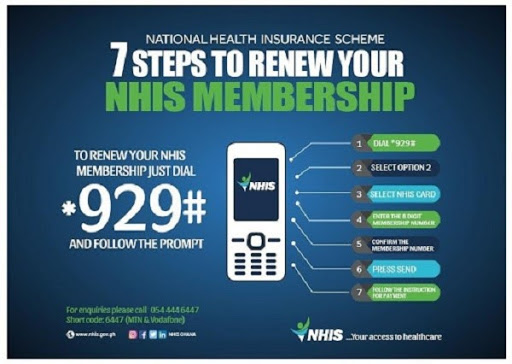 Learn how to check or renew your NHIS card on any phone using these simple steps;
The National Health Insurance Scheme membership has introduced the mobile renewal service that allows members to renew their membership without any much hassle. This is because the government has successfully deployed the NHIS Mobile Renewal Service in all districts across the country. You can access it and renew your NHIS membership just by dialing *929# from any phone network. The Mobile Renewal Service takes away the time-wasting periods and other inconveniences at NHIS District Offices when going for renewals.
Steps to renew your NHIS Membership
Dial *929#
Select Option 2
Select NHIS Card
Enter the 8 Digit Membership Number
Press Send
Follow the instruction for payment
Steps to check your NHIS Membership Validity
Dial *929# – All Networks
Choose Option 1
Select NHIS Card
Enter Your Membership Number
If you are uncertain of anything, kindly call the NHIS Call Centre on 054-444-6447 or 030-274-6447. You can also contact the office via the shortcode 6447 on the MTN and Vodafone networks.