Exclusive Interview with Anwuli Okeke, Founder of Ilunafriq

How will you feel about getting paid for telling your own story in a unique way? Well Ilunafriq is here to give you the opportunity
On Ilunafriq, black creatives share their stories, essays, imaginations, legends, photos, oral folklore/fables, visual arts, film, music and more about Africa and the African diaspora – in whatever format that expression may be.
We had an interview with the founder of Ilunafriq, Anwuli Okeke where she talked extensively about the platform created to give black creatives the opportunity to share their stories with the world.
Read the full interview below
Tell us about yourself and your work
My name is Anwuli Okeke and I'm the founder of Ilunafriq. My background comprises finance, analytics & strategy, client relationship management and operations.
Prior to Ilunafriq, I worked with Fortune 500 and venture-backed startups where I managed creative projects, and helped scale software products for commercial and consumer markets.
Can you tell us what Ilunafriq is all about?
Ilunafriq is an e-commerce marketplace where black creators get paid to create content.
On Ilunafriq, African creators share their stories, films, music, audio recordings, essays, imaginations, visual art, comics, legends, photos, folklore/fables, and more about Africa and the African diaspora – in whatever format and language that expression may be.
Available via a website and an app portal, Ilunafriq is designed for creators to build, grow and run a subscription business, while delighting fans and earning an income. On Ilunafriq, creators are able to monetize their craft, earn an income the pandemic can't interrupt, expand their exposure, grow their audience, meet/connect with other creatives and indulge in both ancient and modern African stories – and all in one central digital space. It's free to join.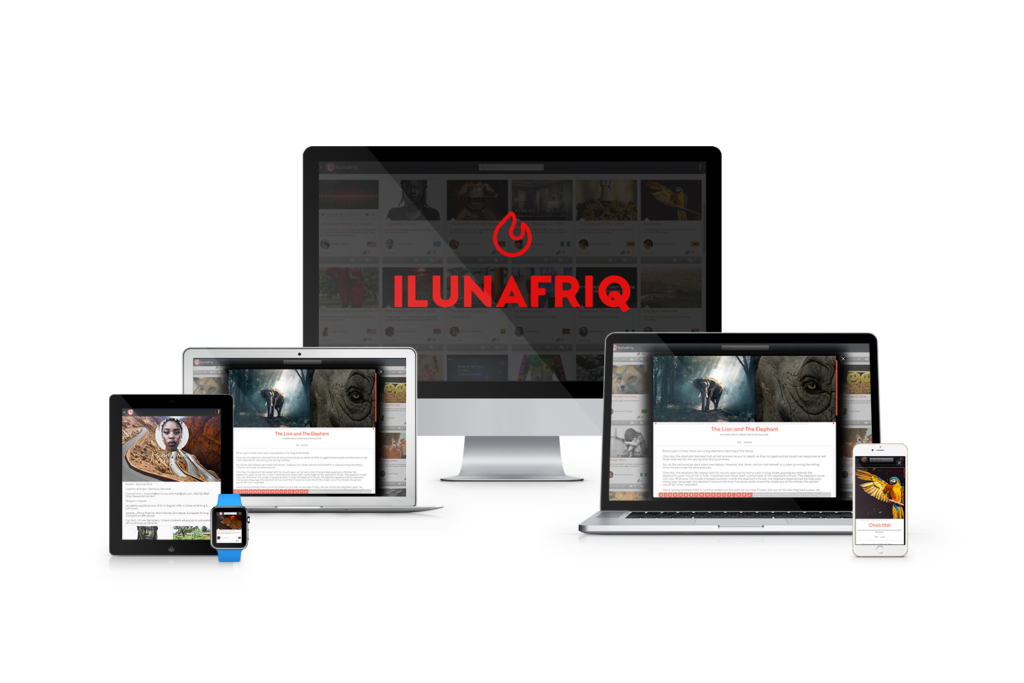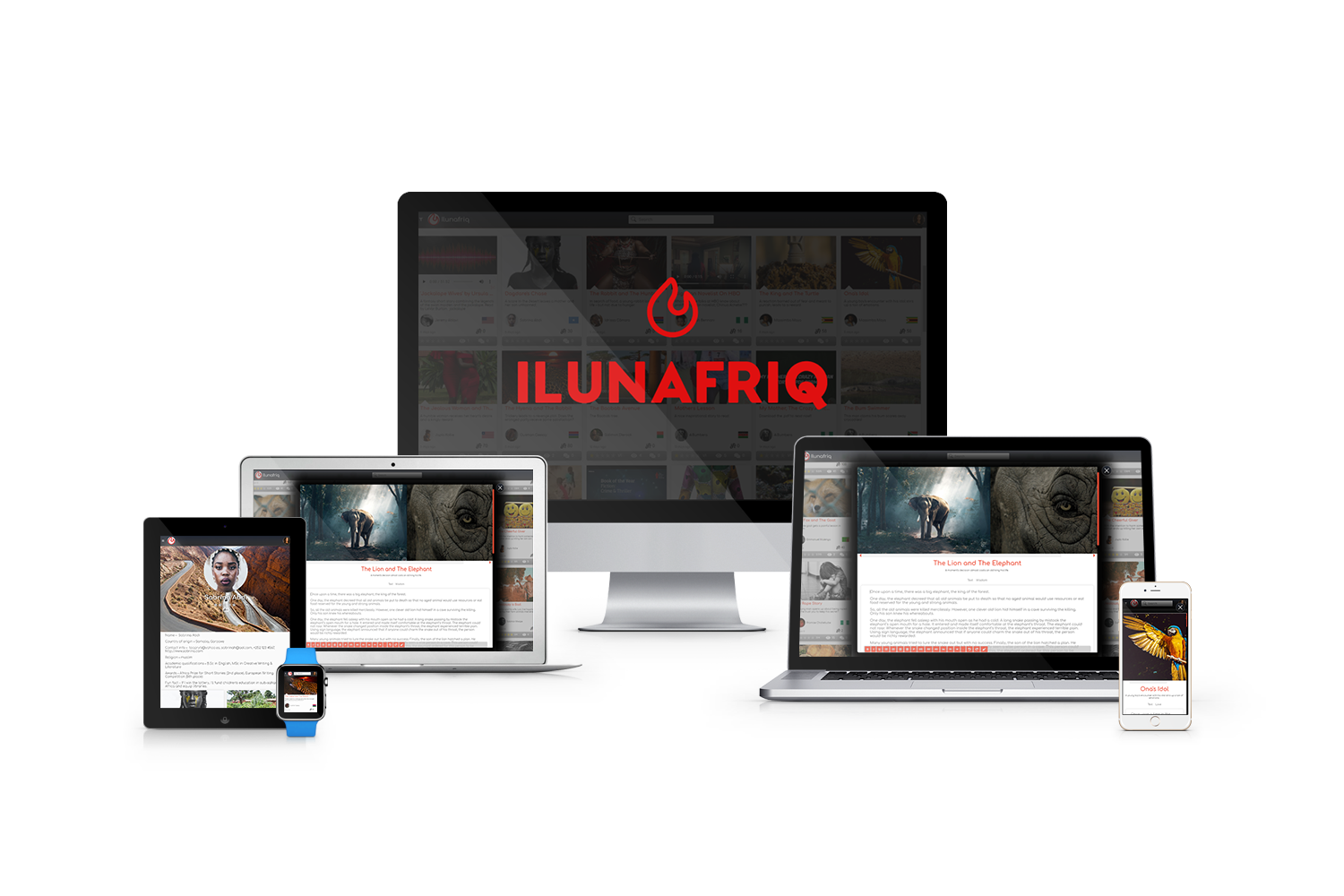 What inspired you to start up Ilunafriq?
Concerned about the local impact of globalisation, I began collecting oral fables and folklore – stories passed down orally over generations – across several countries in Africa: Liberia, Gambia, Somalia, Zambia and Zimbabwe. I sought to gather and preserve our stories from extinction but also share them with a global audience. That effort quickly and organically evolved into a platform that showcases, amplifies and celebrates Africa and creatives of African descent – fulfilling another craving I've always had: a richer, more vibrant and multi-dimensional depiction of the continent and her people. And what better way to display that than through storytelling!
Who's the demographic audience for Ilunafriq?
Creators of all kinds: podcasters, filmmakers, visual artists, musicians, game developers, agribusiness entrepreneurs, fashion designers, photographers, education enthusiasts, writers/journalists and more.
Users – anyone interested in consuming unique African content.
What are the successes so far?
A growing userbase, custom intuitve platform, seamless onboarding process, global readership, creators across Africa, a vision/mission that resonates and so far, over 2,000 stories representing 8 African countries and five languages (including english). The countries are Zambia, Zimbabwe, Liberia, Somalia, Ghana, Nigeria, Gambia and Uganda.
What are the challenges so far?
There isn't one online space where all African creators hang out. So finding creators and getting the word out have been the biggest challenges. Thankfully, our grassroots approach in building our community is paying off.
Would you like to add anything for the readers?
We're a storytelling platform where African creatives publish stories in any language or format (audio, text, video, photo and visual). On Ilunafriq, creators have full creative freedom meaning, you decide the type of work, format and language through which to express yourself. Nevertheless, pornographic content and hate are prohibited.
We're inclusive of all types of creative expression and empower African creators to do their best creative work and earn a living doing so. Payments to creators go into an electronic wallet and the balance is always visible to the creator allowing him/her cash out at any time.
Our focus is clear: celebrate African creators, amplify ancient and modern African content in every form, commercialise them to give them exposure, and in the process, ensure that African creators make a living using the digital space.
Here are links to our social media profiles- Facebook, Instagram, Twitter