Emmanuella Biography And Life Facts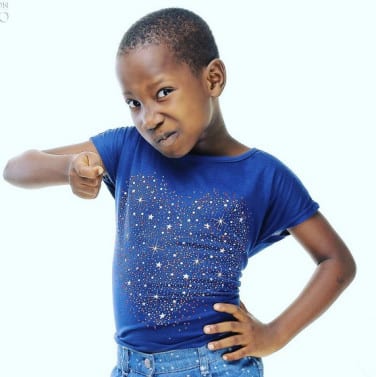 we bring to you Emmanuella Biography And Life Facts
Emmanuella Samuel (born July 22, 2010) commonly known as Emmanuella is a YouTube child Comedian on Mark Angel YouTube channel. Emmanuella Samuel is from Imo State in eastern Nigeria. She was born in Port Harcourt in Rivers State
Emmanuella entered into comedy when she was only five years old. She was on a family holiday and met with Mark Angel. He needed some kids for his comedy shoot, and called a few children he knew for the audition but they couldn't memorize their lines and he then turned to Emmanuella and she excelled despite the eighteen hour long video shoot, a stunt he pulled to test the endurance of the kids. After her selection, Mark Angel had to convince her parents to let her become a part of the Mark Angel Comedy team and got their approval.  Her fame started after the comedy skit "This is Not My Real Face Oh" in which she was making jokes about a Headmistress to her fellow student without knowing the student was the child of the Headmistress. This short skit was featured on CNN's Facebook page.
READ Linda Ikeji Biography, Companies, Family.
In 2018, Emmanuella was invited to the National Assembly by Senate President Bukola Saraki on account of her landing a role in a Disney film. She made the announcement of her role in the Disney film on her Instagram handle In 2016, Emmanuella won the award for Top Subscribed Creator from YouTube at the inaugural edition of the Sub-Saharan African YouTube Awards. She also won the Best New Comedienne & Princess of Comedy awards at the Afro-Australia Music & Movie Awards (AAMMA). She was hosted by CNN in November 2016. In 2015, she won the G-Influence Niger Delta Special Talent Award.
There have been controversies on her relationship with Mark Angel (producer), as it has been said in different circles that she is his niece and some say they are cousins
READ Ameyaw Debrah Biography, Career And Life Facts
Facts About Emmanuella Biography You didnt know
Emmanuella's full name is Emanuella Samuel
She was born on the 22nd of July, 2010
She is Mark Angel's niece, and she's lived with Mark Angel's family since her birth
Her talent was discovered when she was chosen for a role out of other child actors at Mark Angle's acting school.
The viral 'My Real Face' video is Emmanuella's first appearance in the Mark Angel's comedy episode and has made her a worldwide sensation.
Most times when Emmanuella doesn't get her lines on set, she is allowed to sleep. When she wakes up, she always gets it right