What is Emmanuel Adebayor net worth ?
Sheyi Emmanuel Adebayor  is a Togolese professional footballer who plays as a striker for Paraguayan Club Olimpia. He is one of richest footballers in Africa. As of 2020, Emmanuel Adebayor net worth is $45 million.
Emmanuel Adebayor Profile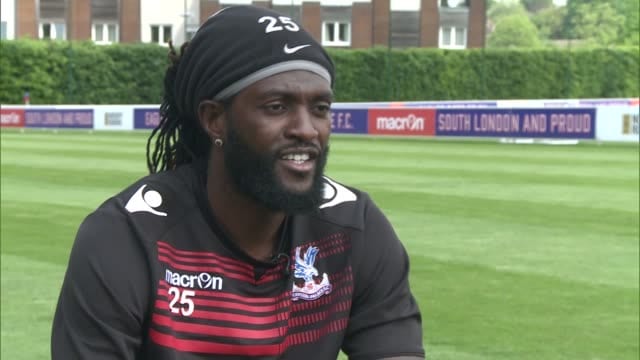 Adebayor was Born in Lomé on 26th Febuary, 1984 .Adebayor could not walk for the first four years of his life. His mother took young Adebayor around Africa looking for a cure. Adebayor spoke about his "miracle" saying, "I was in the church laying down and, around nine or ten o'clock on the Sunday morning, I could hear children playing outside. Suddenly somebody kicked a ball into the church. And the first person to stand up and run was me, because I wanted to get that ball."
 Adebayor spent most of his youth in Togo, where he attended the Centre de Développement Sportif de Lomé. He played for  Sporting Club de Lomé. He was later moved to France by scouts from Metz. Adebayor is married and has a daughter.
Read Drogba net worth
Football Career
Adebayor began his football career for Metz in 1999. He went on to play for Monaco. He moved to premier league site arsenal in 2006 for  £3 million. In 2009, Adebayor signed a five-year contract with Manchester City for a transfer fee believed to be in the region of £25 million.
Adebayor had a successful career in the premier league. He played for Tottenham Hotspur and Crystal Palace. In all, Adebayor made 242 appearances and scored 97 times with 36 assist.
Emmanuel Adebayor Honors
BBC African Footballer of the Year: 2007
African Player of the Year: 2008
BBC Goal of the Season: 2007–08
Premier League PFA Team of the Year: 2007–08
Emmaneul Adebayor net worth
Adebayor is one of the richest football players in Africa with an estimated net worth of $45 million. Adebayor owns a fleet of cars including;  Rolls Royce, four Mercedes Benz, two Porsches, a BMW and Range Rover.He has a private jet, a home in Togo, Ghana, UK and a summer house in the US.