Elon Musk Cars and Houses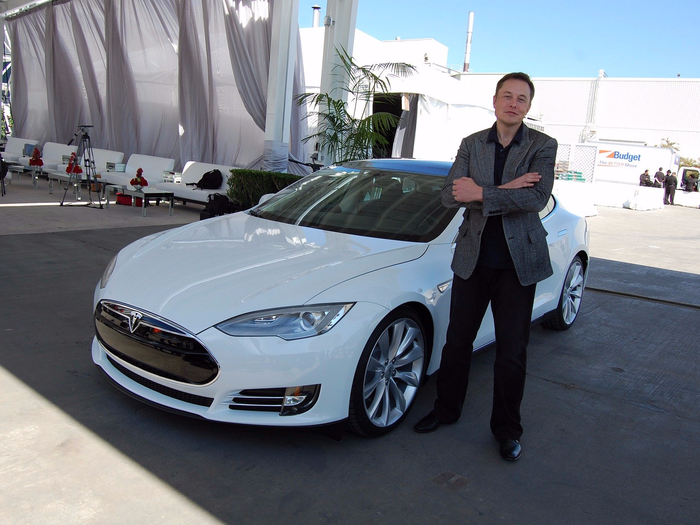 Elon Musk cars and houses: Elon Musk is one of the richest people in the world. He took the world by storm when he overtook Jeff Bezos as the richest man in the world in January, 2021. He currently has an estimated net worth of $202 billion.
With this amount of money in his possession, what kind of luxurious car or houses cant Musk afford?
Well, Musk prefers to use cars from his Tesla company. His garage is dominated by cars from his own company.
Elon Musk is the brain behind Tesla Inc., SpaceX, Zip2, OpenAI and. Neural link. The cars majority of the cars he drives are products of his brain. These cars are produced FROM Tesla Motors under the umbrella of Tesla Inc. Keep reading as Glusea unveil to you the list of Elon Musk cars and houses.
Elon Musk Profile
Before that, let's get to know a little about one of the richest persons on earth, Elon Musk. 
Elon Musk hails from Pretoria, Transvaal, South Africa and was born on June 28, 1971. He attended the University of Pretoria, Queens University and finally University of Pennsylvania where he obtained his BS and BA.
Elon Musk journey to success began with his creation of Zip2 software along with his brother Kimbal Musk. The Software was developed with the aim of providing quality services to top newspaper companies such as The NEW York Times and Chicago Tribune.
In 1999, Zip2 was sold to Compaq. From the funds gotten from the sale of Zip2, Elon Musk decided to venture into X.com, an online financial service which he developed. X.com later merged with PayPal which allowed Elon Musk to focus on developing an internet payment service which recorded immense success. He later sold his shares in PayPal to eBay at the rate of $165 million.
Elon Musk used the funds he made from the sales of his shares IN PayPal, to establish his third company known today as SpaceX which went on to design the Falcon' line of space launch vehicles and the 'Dragon' line of multi-purpose spacecraft .
Prior to the establishment of Tesla Motors, SpaceX was contracted by NASA to create a launch craft to deliver cargo to the 'International Space Station'. He became the chairman of Tesla Inc. Elon Musk designed the award winning car called "Roadster" which received a lot of positive reviews even earning a Global Green product award. He is the current CEO of Tesla up till today.
Elon Musk later acquired SolarCity in 2016, the second largest provider of Solar energy in USA.
Elon Musk Cars
Of course it will be out of place for Elon Musk not to acquire some of his own creation, the Tesla automobile products. Majority of the many cars parked in the garage of Elon Musk are Tesla products. This segment brings you some of the expensive and high tech cars owned by Elon Musk.
Elon Musk Tesla Model X-$68,000
The Tesla Model X SUV is 9ne of the electric engine type model of SUV in the world. Capable of hitting 50,601 Miles, the Tesla model X is a direct drive transmission, all wheel drive with an electric engine. 
Read Bill Gates cars and houses
It has a five seating arrangements with an amazing interior to provide you with the needed comfort and relaxation. 
Tesla Model X SUV is among Elon Musk cars list
Elon Musk Tesla Model Y
Another one of Elon Musk cars is the Tesla model Y. It has an estimated price of $55,000
The Tesla Model Y, like other Tesla models is designed with super speed. The All-wheel drive automobile with two ultra-responsive electric Motors is capable of moving in all weather, be it snow, rain and mud. 
Interestingly, the Tesla Model Y is also made of electric engine that you can charge overnight and wake up to see a full battery which can take you to anywhere you want to. You can even charge it along the way with the company having more than 25,000 Superchargers worldwide. 
Read Elon Musk Biography
In terms of acceleration, model Y is capable of accelerating from 0-100 km/h in 5.0 seconds at a top speed of 217 km/h. It also has a seven sitting arrangement which can accommodate seven passengers.
Elon Musk Tesla Model S Performance 2019-$74,053
Another superfast car owner by the brain of Tesla, Elon Musk, the Model S has amazing features making it rank among the top superfast cars in the world.
The Model S is capable of running at a top speed of 155 mph and it is designed with two electric Motors with a 100-Kw/h lithium-ion battery pack. It is capable of covering a distance of 370 miles and acceleration from 0-60 mph in 3.7 seconds.
It has a combined city/highway MPG equivalent of 111. Another exciting feature of the Model S is that it comes with a strong brake system, a dual motor all wheel drive and a responsive steering which gives you the joy of smooth ride.
Elon Musk Tesla Roadster 2008-$80,000
Elon Musk cars includes the almighty Tesla Roadstar 2008 model. The award winning model is valued at $80,000
One of the best Tesla products is the Tesla Roadster. A joy to behold with breathe taking appearance and interiors such as full power accessories, air-conditioning, cruise control, , a leather-wrapped steering wheel, 17-inch rear alloy wheels, leather upholster, a CD stereo with auxiliary audio jack and a heated sport seats with adjustable lumbar support.
The open roof, two door sedan body Tesla model is capable of generating a power of 248 hp out of a four-pole electric motor. It is capable of moving from 0-60 mph in 5.7 seconds.
Elon Musk Porsche 911 Turbo (2012) – $216,200
Among the expensive list of Elon Musk cars is the Porche 911 Turbo model. The car is valued at $216,200
The Porsche 911 Turbo is one of the fastest cars on the world, capable of accelerating from 0-60 mph in 2.7 seconds.
The Porsche 911 Turbo is an All wheel drive, 6-speed manual transmission V8 engine type. It is also designed with a 385 Watts Stereo Output with 13 speakers with one subwoofer.
Elon Musk McLaren F1-$19.8 million 
The McLaren F1 is one of the rarest and most expensive super car on the world. It's design is one of a kind, as the steering is situated at the Centre with a V-12 engine capable of producing a power of 600hp. It is capable of reaching a top speed of 240mph.
The McLaren F1 was the first set of formula one car to be produced and was valued at $800,000 to $1 million when it was first produced. Only 106 pieces were produced in the 1990s.
Elon Musk Lotus Espirit-$78,950
Musk's garage has in it a Lotus Espirit valued at $78,950.
The Lotus Espirit is yet another amazing ride in its own way. Designed with chassis made of steel material and panels made of glass Fibre, the Lotus Espirit was built with a 3.5L V8 Twin-turbo engine which can produced a power of 350hp.
Elon Musk Hamann BMW M5-$103,000 
Elon Musk car collection has among it, a Hamann BMW M5 with an estimated price of $103,000
The Hamann BMW M5 is most standard and advanced model of the BMW series. The BMW M5 is designed with a 4.4L V8 engine which produces a power of 560hp.
Elon Musk Audi Q7-$72,000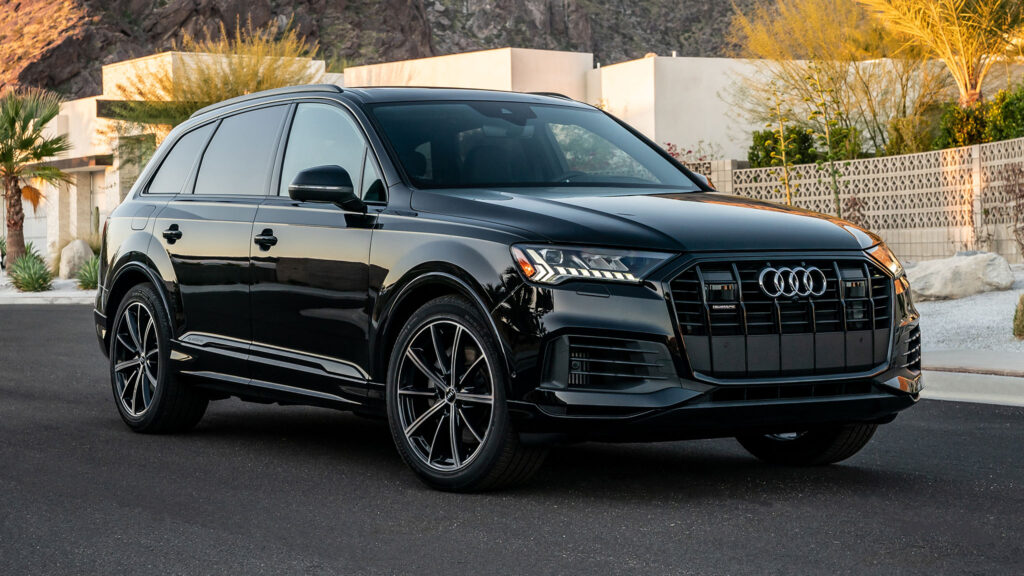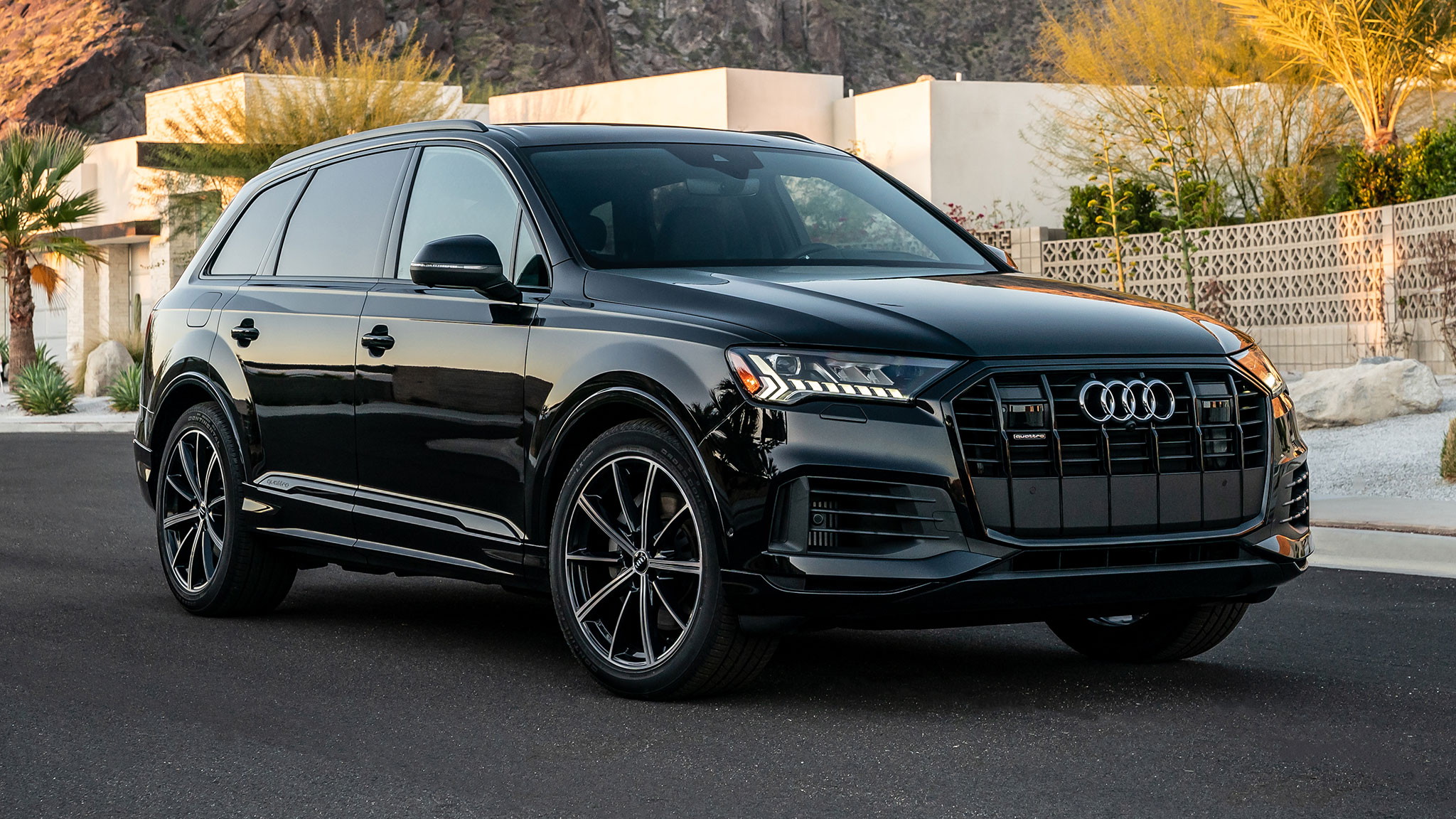 Elon Musk cars include n Audi Q7 valued at $72,000
The Audi Q7 is a mid-size luxury SUV with an amazing interior to provide you with the needed comfort and luxury.
The Audi Q7 is a four door, All wheel drive SUV with a V8 4.2L engine type.
Elon Musk Houses
Elon Musk owns several mansions including the Colonial-style home he bought in 2010,worth $17 million.
He also owns a 16,000 square-foot Mediterranean style mansion with ski resorts, 10 bedrooms etc in Hillsborough, worth $23 million.
Elon Musk also bought a $30 million worth of a magnificent edifice with a French Château style six-bedroom, two-story library, 12 bath rooms a garage capable of accommodating five cars etc.
He also owns a four bedroom bungalow built on a 3000 square foot land worth $4.3 million.
Elon Musk cars in Video
Source: Glusea
Jeff Bezos Cars and Houses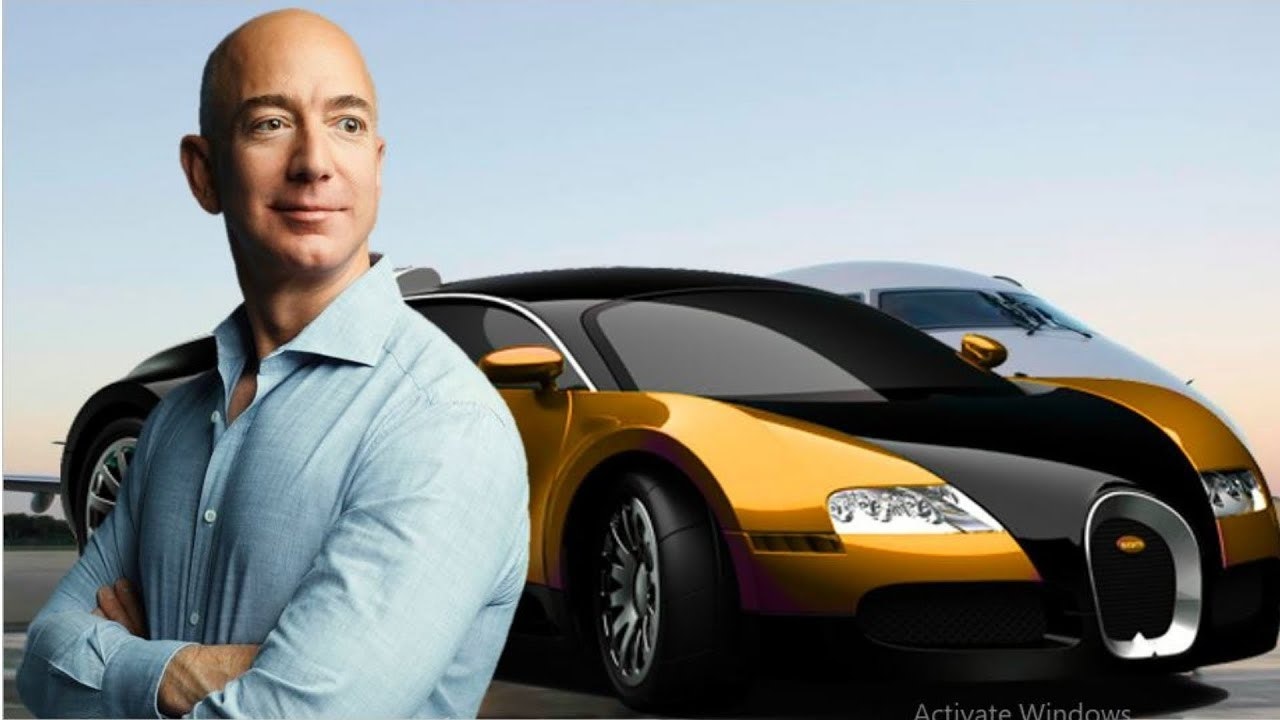 Jeff Bezos cars and houses: Jeff Bezos is undoubtedly the richest person in the world currently. He is the giant of E-commerce and the CEO and founder of Amazon, the world's largest online market. Despite the fact that he is a public figure and his wealth knows no bounds, Jeff Bezos still maintains a high level of humility and low profile. 
Jeff Bezos established Amazon in 1994. Initially, Amazon started as an online bookstore before it later expanded to online sakes of videos and music as well as other products. It is no doubt that Jeff Bezos cars over the years have increased as a result of the success of his company
Jeff Bezos began also went on to  establish  the aerospace manufacturer and sub-orbital spaceflight services company Blue Origin in 2000. 
Editor's Picks
Through the Amazon Web Services branch, Amazon has become the largest Internet company by revenue, as well as the largest provider of virtual assistants and cloud infrastructure services in the world.
Jeff Bezos also established the biotechnology company known as Altos Labs with Yuri Milner, the founder of Mail. Ru.
He was named by Forbes wealth index as the first centibillionaire and in 2018 he was named the richest man in modern history immediately after his net worth skyrocketed to $150 billion.
Jeff Bezos later stepped down  as the CEO of Amazon and took up the role of an Executive Chairman, and the chief of Amazon's cloud computing division, Andy Jassy took over as the new CEO of Amazon in 2021. On the 20th of July 2021, Jeff Bezos, along with his brother Mark Bezos traveled to space through their suborbital flight which lasted for more than 10 minutes at a peak of 107.0km.
Jeff Bezos Cars
Jeff Bezos cars includes the following;
Lamborghini Veneno Roadster-$5 million 
Koenigsegg CCXR Trevita-$4.8 million
Bugatti Veyron Mansory-$3.4 million 
Ferrari Pininfarina Sergio-$3 million 
Lykan HyperSport-$3.4 million 
Although he is know for his humility despite his status, Jeff Bezos also owns some of the expensive and luxurious assets like cars. Jeff Bezos has spent a pinch of his wealth acquiring the most expensive cars in the world, and we will be taking a look at some of these exotic cars in his possession, in the segment that talks about Jeff Bezos Cars.
Jeff Bezos Cars
This segment brings you a compilation of the most expensive cars parked in the garage of the world richest person, Jeff Bezos. 
Lamborghini Veneno Roadster-$5 million
The Lamborghini Veneno Roadster is the most expensive car in Jeff Bezo's car collection. The Lamborghini is valued at $ 5 million. The chassis of the Lamborghini veneno car is monocoque (integrated into the body) made of carbon fiber, the exterior is also made of carbon fiber.
The Veneno Roadster comes with a 6.5 liter V12 engine with 60 ° MPI (Multi-Point Injection). Powerful max. Power of 750 CV (552 kW) at 8,400 rpm and maximum torque of 690 Nm (507 lb.-ft.) at 5,500 rpm.
Koenigsegg CCXR Trevita-$4.8 million
The CCXR Trevita is a limited edition of the Koenigsegg CCXR with a diamond-woven carbon fiber finish. The Trevita is the fastest car in Jeff Bezos collection. Only two of Trevita exist in the world, which makes it one of the rarest vehicles from Koenigsegg.
The price of $4.8 million Koenigsegg CCXR Trevita. Which in the world of expensive cars still isn't the most expensive car in Jeff Bezos' car collection.
The car is equipped with a 4.8 liter twin-compressor DOHC 4-valve V8 engine. The engine achieves a maximum output of 1018 hp at 7000 rpm and a torque of 1080 Nm at 5600 rpm. This Koenigsegg Trevita can go from 0-100 in 2.9 seconds with a top speed of more than 400 km / h
Bugatti Veyron Mansory-$3.4 million
The Bugatti Veyron offers not only a really fast driving experience, but also giving refined luxury impression . MANSORY knows how to combine luxury and design with the exclusive limited edition vehicle in a pleasant way. Conventional craftsmanship, hand-picked materials and a perfect design come together and make the interior of a vehicle in a class of its own.
 The Bugatti Veyron Mansory costs $ 3.4 million, making it one of the most expensive cars in the world. The 8.0-liter W16 engine has been increased to 1,110 output (827 kilowatts) over the 1,001 hp (746 kW) that you would find on the production version when new. This should allow the Mansory Veyron to effortlessly run to 60 miles per hour (96 kilometers per hour) in less than 2.5 seconds.
The Bugatti Veyron is another one of Jeff Bezos cars
Ferrari Pininfarina Sergio-$3 million
Ferrari and Pininfarina, the two draftsmen of the Sergio concept. Produced six serial models of the extremist supercar, each of which cost $3 million. Each of the six Ferrari Sergio was customized by its manufacturers in a workshop in Maranello, colors, materials and finishes were available in their varieties to suit their own preferences.
The result is without mistake, a vehicle that is fast, excellent and absolutely unique. The center console, dashboard, and steering wheel are the same as on Ferrari 458 Spider, With changes made so that all parts fit properly.
A characteristic element of the different vehicles of this extraordinary Ferrari are the headrests. They are not part of the seats, but drift with the body, associate with the sliding bar and prove to be more essential for the outside than for the inside
Lykan HyperSport-$3.4 million
The Lykan HyperSport is the first hypercar manufactured by W Motors. Made the company gained a global fame when it became the focus of Universal Studios' Furious 7. It was presented as the hero car in the film and is the most expensive vehicle ever to be featured in The Fast and The Furious franchise.
 The  Lykan HyperSport  which has just Seven units left, is probably the most exclusive car in the world. But that's not all, the Lykan stages the world's first holographic mid-air show with intelligent motion control. And it has 440 jewels lined in the LED headlights.
The car has a 3756 cc Flat 6 engine with a twin turbocharger that can bring the car to a top speed of 395 km / h. The Lykan Hypersport costs $ 3.4 million and is among the list of Jeff Bezos cars.
how many cars does Jeff Bezos have?
Jeff Bezos does have over a dozen cars, however, our article has been limited to only the luxurious cars the business mogul owns
Jeff Bezos Houses
Jeff Bezos reportedly owns the most expensive homes sale in California worth $165 million called Warner Estate, which he acquired in 2020. He also acquired a mansion worth $10 million, adjacent to the Warner Estate in July, 2021. The mansion is situated in Beverly Hills on a 13,600 square foot mansion with two guesthouses, a tennis court and many others. 
Thanks for reading about Jeff Bezos Cars and Houses. Leave your reply in the comments below.
Source: Glusea
Content on this website is protected by DMCA.  Dont waste your time copying because you would eventually remove it.