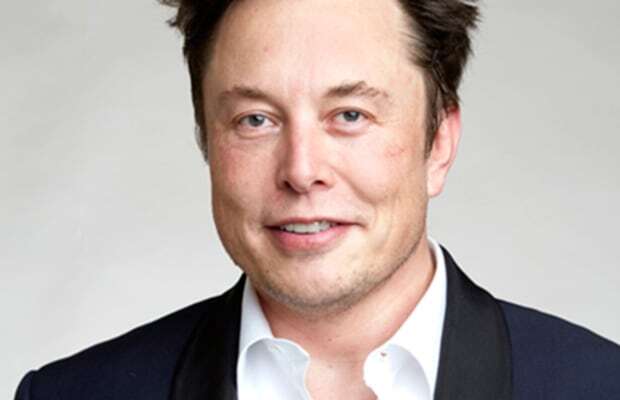 Read Elon Musk biography
Elon Musk is a business magnate, industrial designer and engineer. He is the founder, CEO, CTO and chief designer of SpaceX; early investor, CEO and product architect of Tesla, Inc.; founder of The Boring Company; co-founder of Neuralink; and co-founder and initial co-chairman of OpenAI.
Musk was born to a Canadian mother and South African father and raised in Pretoria, South Africa. He briefly attended the University of Pretoria before moving to Canada when he was 17 to attend Queen's University. He transferred to the University of Pennsylvania two years later, where he received dual bachelor's degrees in economics and physics.
He moved to California in 1995 to begin a Ph.D. in applied physics and material sciences at Stanford University, but dropped out after two days to pursue a business career. He co-founded Zip2, a web software company, which was acquired by Compaq for $307 million in 1999.
Musk then founded X.com, an online bank. It merged with Confinity in 2000, which had launched PayPal the previous year and was subsequently bought by eBay for $1.5 billion in October 2002.
In May 2002, Musk founded SpaceX, an aerospace manufacturer and space transport services company, of which he is CEO and lead designer. He joined Tesla Motors, Inc. (now Tesla, Inc.), an electric vehicle manufacturer, in 2004, the year after it was founded, becoming its product architect that year and its CEO in 2008.
In 2006, he helped create SolarCity, a solar energy services company (now a subsidiary of Tesla). In 2015, he co-founded OpenAI, a nonprofit research company that aims to promote friendly artificial intelligence. In July 2016, he co-founded Neuralink, a neurotechnology company focused on developing brain–computer interfaces.
In December 2016, Musk founded The Boring Company, an infrastructure and tunnel construction company focused on tunnels optimized for electric vehicles. In addition to his primary business pursuits, he envisioned an open-source high-speed transportation system known as the Hyperloop based on the concept of a vactrain.
Musk has also been the subject of criticism due to unorthodox or unscientific stances and highly publicized controversies. Following the rejection of a prototype submarine from Tesla that Musk had offered to be used in the 2018 Tham Luang cave rescue, he called a diver who advised in the rescue and disparaged the prototype a "pedo guy" and in response the diver sued for defamation; a California jury ruled in favor of Musk.
Also in 2018, he falsely tweeted that he had secured funding for a private takeover of Tesla at $420 a share. The U.S. Securities and Exchange Commission (SEC) sued him for the comment.
He settled with the SEC, temporarily stepping down from his chairmanship and accepting limitations on his Twitter usage. Musk has received substantial criticism for his views on artificial intelligence, public transportation, and the COVID-19 pandemic.
Tesla Motors
Musk is the co-founder, CEO and product architect at Tesla Motors, a company formed in 2003 that is dedicated to producing affordable, mass-market electric cars as well as battery products and solar roofs. Musk oversees all product development, engineering and design of the company's products.
Roadster
Five years after its formation, in March 2008, Tesla unveiled the Roadster, a sports car capable of accelerating from 0 to 60 mph in 3.7 seconds, as well as traveling nearly 250 miles between charges of its lithium ion battery.
With a stake in the company taken by Daimler and a strategic partnership with Toyota, Tesla Motors launched its initial public offering in June 2010, raising $226 million.
Model S
In August 2008, Tesla announced plans for its Model S, the company's first electric sedan that was reportedly meant to take on the BMW 5 series. In 2012, the Model S finally entered production at a starting price of $58,570. Capable of covering 265 miles between charges, it was honored as the 2013 Car of the Year by Motor Trend magazine.
In April 2017, Tesla announced that it surpassed General Motors to become the most valuable U.S. car maker. The news was an obvious boon to Tesla, which was looking to ramp up production and release its Model 3 sedan later that year.
In September 2019, using what Musk described as a "Plaid powertrain," a Model S set a speed record for four-door sedan at Laguna Seca Raceway in Monterey County, California.
Model 3
The Model 3 was officially launched in early 2019 following extensive production delays. The car was initially priced at $35,000, a much more accessible price point than the $69,500 and up for its Model S and X electric sedans.
After initially aiming to produce 5,000 new Model 3 cars per week by December 2017, Musk pushed that goal back to March 2018, and then to June with the start of the new year. The announced delay didn't surprise industry experts, who were well aware of the company's production problems, though some questioned how long investors would remain patient with the process. It also didn't prevent Musk from garnering a radical new compensation package as CEO, in which he would be paid after reaching milestones of growing valuation based on $50 billion increments.
By April 2018, with Tesla expected to fall short of first-quarter production forecasts, news surfaced that Musk had pushed aside the head of engineering to personally oversee efforts in that division. In a Twitter exchange with a reporter, Musk said it was important to "divide and conquer" to meet production goals and was "back to sleeping at factory."
SolarCity
In August 2016, in Musk's continuing effort to promote and advance sustainable energy and products for a wider consumer base, a $2.6 billion dollar deal was solidified to combine his electric car and solar energy companies. His Tesla Motors Inc. announced an all-stock deal purchase of SolarCity Corp., a company Musk had helped his cousins start in 2006. He is a majority shareholder in each entity.
"Solar and storage are at their best when they're combined. As one company, Tesla (storage) and SolarCity (solar) can create fully integrated residential, commercial and grid-scale products that improve the way that energy is generated, stored and consumed," read a statement on Tesla's website about the deal.
The Boring Company
In January 2017, Musk launched The Boring Company, a company devoted to boring and building tunnels in order to reduce street traffic. He began with a test dig on the SpaceX property in Los Angeles.
In late October of that year, Musk posted the first photo of his company's progress to his Instagram page. He said the 500-foot tunnel, which would generally run parallel to Interstate 405, would reach a length of two miles in approximately four months.
Elon Musk was named the richest man on earth on7th January, 2021.
Kwadwo Safo Kantanka Biography Cars, Net Worth And Companies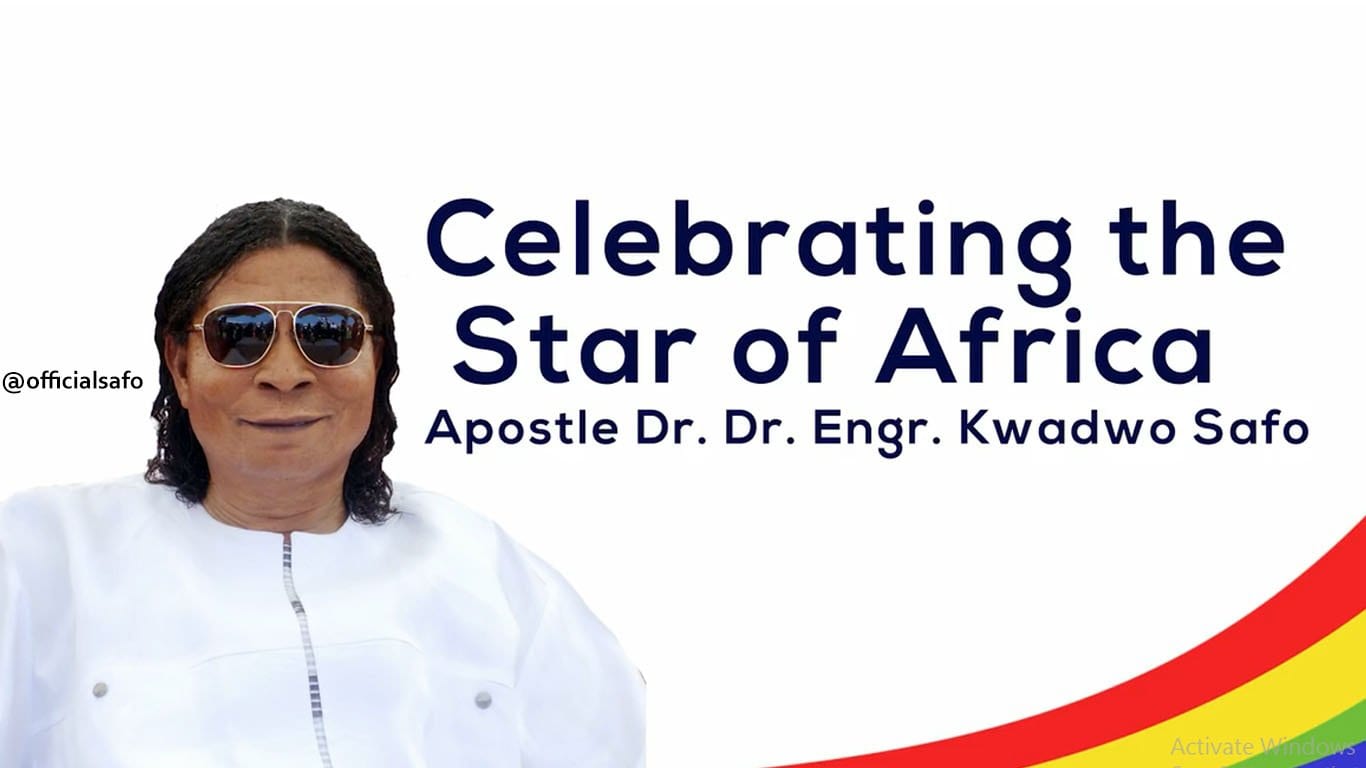 Apostle Dr. Kwadwo Safo Kantanka is a mysterious but great man to have surfaced on the earth.
He is a preacher, inventor, innovator, Physicist, Chemist, Biologist, agriculturalist, philanthropist and the Star of Africa.
He is the world's greatest multi-dimensional scientist and technologist of all times and has carried out the greatest philanthropic activity in Ghana.
He funds all these exercises with revenue from his numerous investments.
He is also the founder of the Kristo Asafo church, Great KOSA network of companies and many other institutions. His mission is to redeem Africa from bondage.
Early Life
Apostle Dr Kwadwo Safo Kantanka was born on 26th August 1948 at Bekwai in the Ashanti Region of Ghana.
As a child, he had deep passion for science and technology. After closing from school, he would quickly do his home work and rush to the farm to get sticks for designing cars, helicopters, planes, etc.
He designed machines and automobiles that had never been seen in the town.
The level of wisdom displayed by the young Kwadwo Safo Kantanka through his speech and handicrafts astonished lots of people.
This earned him great respect from the community including the youth and the elderly.
Apart from his deep interest in studying nature, he loved sports. He was a very good footballer, musician and dancer.
It is therefore not surprising that he started manufacturing musical instruments at the early part of his life.
After basic school, he attended the Ghana Technical Works Institute in Kumasi. He thereafter had a three-year stint as a welder at the Volta Aluminum Company (VALCO).
Founding of Kristo Asafo
On the 3rd of February 1971, he founded his church, Kristo Asafo (Christ Reformed Church).
The infant Kristo Asafo faced some economic challenges. To solve these, Apostle Safo Kantanka embarked on preparing soaps that cured skin diseases.
Many were amazed to see a man of God roaming through towns and villages with soap on his head and advertising with his mouth to attract customers.
This made some people to question his legitimacy of being a man of God but Apostle Safo Kantanka was not bordered about this.
He knew he was a great man and had a special mission to accomplish on earth but it was just a matter of time.
He also embarked on selling cooking oil and foodstuff, farming, fishing and many other trades and entrepreneurial ventures.
He did all these alongside the preaching of the gospel.
From this humble beginning, it appeared to lots of people as a shock when they saw him donating the little he had to the poor and needy in society.
He also manually dug wells for villages and communities to aid them obtain good drinking water. All these were done wholeheartedly and free of charge.
READ Kwami Sefa Kayi Profile, Net Worth, Cars And Salary
Apostle Kwadwo Safo Kantanka and his Kristo Asafo were synonymous to philanthropy.
In 1980, Apostle Kwadwo Safo Kantanka began organising annual charity shows where lots of food stuff from his farms, clothing and other items were distributed to the poor and needed in society.
He also exhibited some of his inventions and innovations on such shows. In the year 2013 he organised the 33rd annual edition of the said show.
Apostle Dr Safo Kantanka and the Kristo Asafo are famous for philanthropy and service to the needy in society.
READ OSEI KWAME DESPITE NET WORTH
The Kristo Asafo started as a church in Accra New town without any branch. Today, the Kristo Asafo has 137 branches in Ghana and other international branches in Verona (Italy), London (United Kingdom) and the United States.
The Kristo Asafo (Christ reformed Church), apart from its believe in the trinity, also believe that the infinite intelligence that God has given to mankind is not limited to one race and that by hard work and perseverance through science and technology as demonstrated by its visionary leader, Apostle Dr. Kwadwo Safo Kantanka, Africa will be redeemed.
Miracles
Apostle Dr. Kwadwo Safo Kantanka is a special Man of God. He preaches the gospel and performs miracles within and outside the congregation of his church.
From healing the sick; raising the dead; commanding the ground to split open for water and Tilapia to emerge and form a fish pond (at Adansie in Ashanti Region) and many other wonders beyond the scope of this text, he reminds people that "miracle is not my mission on earth".
Kwadwo Safo Kantanka Investments
Apostle Dr. Kwadwo Safo Kantanka is a man of few words and an optimist. As industrious and business minded as he is, he has invested in many businesses including the following:
Great KOSA Company Limited: This is a conglomerate involved in inventions, innovations and other activities.
It has various divisions and sub-divisions such as the Foundry and Pattern Development division, Plant Medicine division, Building and Construction division, Mechanical and Automobile division, Radio and Transmission division, Electricals and electronics division etc.
Content on this website is protected by DMCA.  Dont waste your time copying because you would eventually remove it.