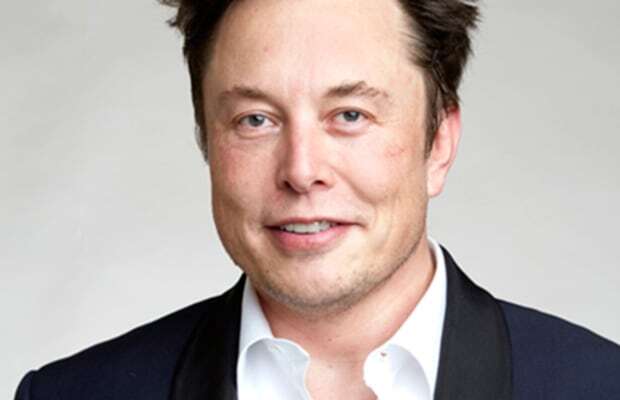 Read Elon Musk biography
Elon Musk is a business magnate, industrial designer and engineer. He is the founder, CEO, CTO and chief designer of SpaceX; early investor, CEO and product architect of Tesla, Inc.; founder of The Boring Company; co-founder of Neuralink; and co-founder and initial co-chairman of OpenAI.
Musk was born to a Canadian mother and South African father and raised in Pretoria, South Africa. He briefly attended the University of Pretoria before moving to Canada when he was 17 to attend Queen's University. He transferred to the University of Pennsylvania two years later, where he received dual bachelor's degrees in economics and physics.
He moved to California in 1995 to begin a Ph.D. in applied physics and material sciences at Stanford University, but dropped out after two days to pursue a business career. He co-founded Zip2, a web software company, which was acquired by Compaq for $307 million in 1999.
Musk then founded X.com, an online bank. It merged with Confinity in 2000, which had launched PayPal the previous year and was subsequently bought by eBay for $1.5 billion in October 2002.
In May 2002, Musk founded SpaceX, an aerospace manufacturer and space transport services company, of which he is CEO and lead designer. He joined Tesla Motors, Inc. (now Tesla, Inc.), an electric vehicle manufacturer, in 2004, the year after it was founded, becoming its product architect that year and its CEO in 2008.
In 2006, he helped create SolarCity, a solar energy services company (now a subsidiary of Tesla). In 2015, he co-founded OpenAI, a nonprofit research company that aims to promote friendly artificial intelligence. In July 2016, he co-founded Neuralink, a neurotechnology company focused on developing brain–computer interfaces.
In December 2016, Musk founded The Boring Company, an infrastructure and tunnel construction company focused on tunnels optimized for electric vehicles. In addition to his primary business pursuits, he envisioned an open-source high-speed transportation system known as the Hyperloop based on the concept of a vactrain.
Musk has also been the subject of criticism due to unorthodox or unscientific stances and highly publicized controversies. Following the rejection of a prototype submarine from Tesla that Musk had offered to be used in the 2018 Tham Luang cave rescue, he called a diver who advised in the rescue and disparaged the prototype a "pedo guy" and in response the diver sued for defamation; a California jury ruled in favor of Musk.
Also in 2018, he falsely tweeted that he had secured funding for a private takeover of Tesla at $420 a share. The U.S. Securities and Exchange Commission (SEC) sued him for the comment.
He settled with the SEC, temporarily stepping down from his chairmanship and accepting limitations on his Twitter usage. Musk has received substantial criticism for his views on artificial intelligence, public transportation, and the COVID-19 pandemic.
Tesla Motors
Musk is the co-founder, CEO and product architect at Tesla Motors, a company formed in 2003 that is dedicated to producing affordable, mass-market electric cars as well as battery products and solar roofs. Musk oversees all product development, engineering and design of the company's products.
Roadster
Five years after its formation, in March 2008, Tesla unveiled the Roadster, a sports car capable of accelerating from 0 to 60 mph in 3.7 seconds, as well as traveling nearly 250 miles between charges of its lithium ion battery.
With a stake in the company taken by Daimler and a strategic partnership with Toyota, Tesla Motors launched its initial public offering in June 2010, raising $226 million.
Model S
In August 2008, Tesla announced plans for its Model S, the company's first electric sedan that was reportedly meant to take on the BMW 5 series. In 2012, the Model S finally entered production at a starting price of $58,570. Capable of covering 265 miles between charges, it was honored as the 2013 Car of the Year by Motor Trend magazine.
In April 2017, Tesla announced that it surpassed General Motors to become the most valuable U.S. car maker. The news was an obvious boon to Tesla, which was looking to ramp up production and release its Model 3 sedan later that year.
In September 2019, using what Musk described as a "Plaid powertrain," a Model S set a speed record for four-door sedan at Laguna Seca Raceway in Monterey County, California.
Model 3
The Model 3 was officially launched in early 2019 following extensive production delays. The car was initially priced at $35,000, a much more accessible price point than the $69,500 and up for its Model S and X electric sedans.
After initially aiming to produce 5,000 new Model 3 cars per week by December 2017, Musk pushed that goal back to March 2018, and then to June with the start of the new year. The announced delay didn't surprise industry experts, who were well aware of the company's production problems, though some questioned how long investors would remain patient with the process. It also didn't prevent Musk from garnering a radical new compensation package as CEO, in which he would be paid after reaching milestones of growing valuation based on $50 billion increments.
By April 2018, with Tesla expected to fall short of first-quarter production forecasts, news surfaced that Musk had pushed aside the head of engineering to personally oversee efforts in that division. In a Twitter exchange with a reporter, Musk said it was important to "divide and conquer" to meet production goals and was "back to sleeping at factory."
SolarCity
In August 2016, in Musk's continuing effort to promote and advance sustainable energy and products for a wider consumer base, a $2.6 billion dollar deal was solidified to combine his electric car and solar energy companies. His Tesla Motors Inc. announced an all-stock deal purchase of SolarCity Corp., a company Musk had helped his cousins start in 2006. He is a majority shareholder in each entity.
"Solar and storage are at their best when they're combined. As one company, Tesla (storage) and SolarCity (solar) can create fully integrated residential, commercial and grid-scale products that improve the way that energy is generated, stored and consumed," read a statement on Tesla's website about the deal.
The Boring Company
In January 2017, Musk launched The Boring Company, a company devoted to boring and building tunnels in order to reduce street traffic. He began with a test dig on the SpaceX property in Los Angeles.
In late October of that year, Musk posted the first photo of his company's progress to his Instagram page. He said the 500-foot tunnel, which would generally run parallel to Interstate 405, would reach a length of two miles in approximately four months.
Elon Musk was named the richest man on earth on7th January, 2021.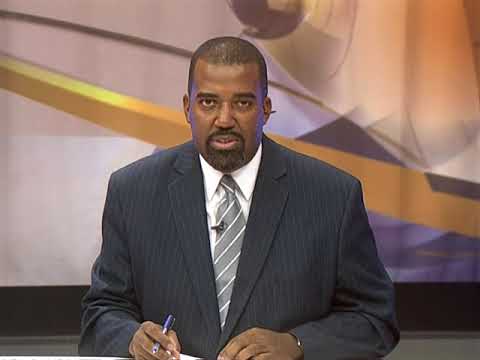 Read about Eddy Kimani biography here
Eddy Kimani born 31 January 1984, is a Kenyan actor, voice artist and radio presenter. He is best known for the roles in the films In a Better World, The Distant Boat and Lusala.
Read Top 10 Richest Men in Kenya
He married his longtime partner Nyambura Njenga in 2011. The couple has two children. He later separated from his wife and kids citing his mental depression.
Career
In 2006, he made the film debut with the film Money and the Cross. However, he played an uncredited role in the film. Then in 2009, he was selected for the role 'Winston Kinyang'weu' in the television serial The Agency. After that supportive role, he starred in the 2010 film In a Better World with another minor role.
Read Best Actors in Kenya
First he joined with Capital FM and continued to work as a broadcaster and radio host. He also worked as a TV presenter with the national broadcaster KBC and NTV. In 2014, he was appointed as the communications director for Nakuru County.
Apart from acting, he is also a full time mental health advocate and campaigner. He completed the Quality Rights training course developed and provided by WHO. In 2019, he made a lead role in the television serial Country Queen.
Dr. Lawrence Tetteh Biography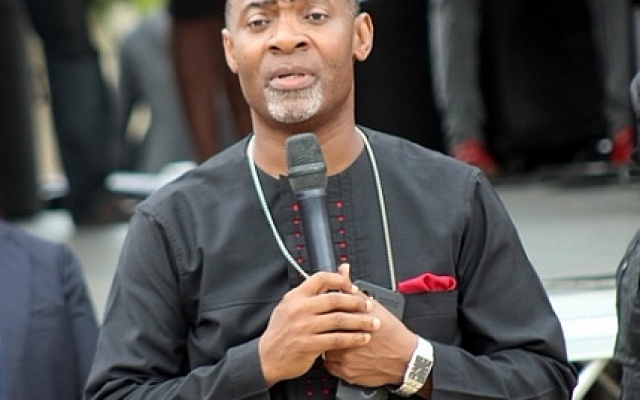 Lawrence Nene Kofi Tetteh is a Ghanaian International Evangelist (born 15th May 1964) in JamesTown, Accra, Ghana. He is the founding President of the Worldwide Miracle Outreach with its international headquarters based in London, UK. He is married to Barbara Tetteh also an ordained minister, an administrator and a social scientist, who is an integral part of his worldwide ministry and their children live with them in the UK.
He is a teacher of the gospel and the author of many books, including Dangers of Offence, Count your Blessings and Benefits of the Anointing. He is a televangelist, a philanthropist, a public speaker and the host of Miracle Touch TV programme worldwide.
Early life
He was born into the Ga-Dangme royal lineage to Sampson Kwadjo Tetteh of Dodowa and Juliana Norchoe Tetteh of Osu in the Greater Accra Region of Ghana. He trained as an economist at the Budapest Corvinus University of Economics Sciences in Hungary and also at the London School of Economics (LSE) in the United Kingdom. Whilst he was still pursuing his PhD programme in International Relations at the University in Hungary, he responded to the call as an Evangelist and a preacher of the Gospel. He was ordained into ministry by T.L. Osborn and Archbishop Benson Idahosa in the United Kingdom.
Read Top 10 Richest Pastors in the world
As a researcher in economics and international relations, he had the real opportunity to work with many international organisations but the Lord had completely different plans for him. His style of preaching with singing, dancing and sharing of touching stories through his messages earned him admiration across many denominations.
Ministry, Evangelism and Religious Association
He has had the privilege to work and minister with other ministers in ministry such as Oral Roberts and Richard Roberts (evangelist) of the Oral Roberts University and Ministries; T.L. Osborn; Kenneth Hagin; Archbishop Desmond Tutu; Morris Cerullo; Archbishop Benson Idahosa, Benny Hinn, Pastor Ayo Oritsejafor, Dr Richard Shakarian among others.
He is one of the few Charismatic Christianity preachers who transcends the barriers of Ecumenical relations and works, collaborating in evangelism and nationwide crusades with mainstream and Pentecostal churches such as the Anglican, Methodist, Presbyterian, Catholic, Apostolic and the Assemblies of God churches to spread the word of God accross Ghana and the world.
In the year 2002, he was the main speaker of the first-ever National crusade of the Methodist Church of Ghana held at the Independence Square in Accra, Ghana with over 200,000 people including the then president of Ghana, John Agyekum Kufuor in attendance.
Subsequent crusades organised with him as the main speaker by the Presbyterians, Anglicans, and other denominations were attended by the then sitting presidents and their representatives; President Jerry John Rawlings, President John Agyekum Kufuor, President John Evans Atta Mills, President John Dramani Mahama and President Nana Akufo-Addo Addo.
He has a rare gift in connecting with many Presidents and world leaders globally and has served as a great counsel and friend to most of them. In 2014 he organised the Asanteman for Christ Crusade together with Dr Richard Roberts of the Oral Roberts Ministries at the Kumasi Sports Stadium with Asantehene Tutu II, the king of the Ashanti Kingdom as the special guest of honour.
Lawrence Tetteh has ministered in many international conferences and universities in Europe, Africa, Asia, Australia and the USA. He has been a regular speaker of the Full Gospel Business Men's Fellowship International FGBMFI. He was the main speaker for the world convention at Florida, USA 2008 and in Yerevan, Armenia 2013.
He is a fellow of the Royal Society of Arts and the chaplain of the Ghana Christian Council of the UK and Ireland. He was inducted as an Honorary Canon in the Anglican Church in 2017 by the Archbishop Daniel Yinkah Sarfo, Primate of the church of the Province of West Africa.
He is a faculty member of the Sundoulos Advanced Leadership Training (SALT) – Institute of Ghana and a governing council member of the Ghanaian Hungarian Business Council.
Publications
Books self published by Lawrence Tetteh include:
Benefits of the Anointing
Count your blessings
Dangers of Offence
God is Able
Trix Vivier Biography and Net Worth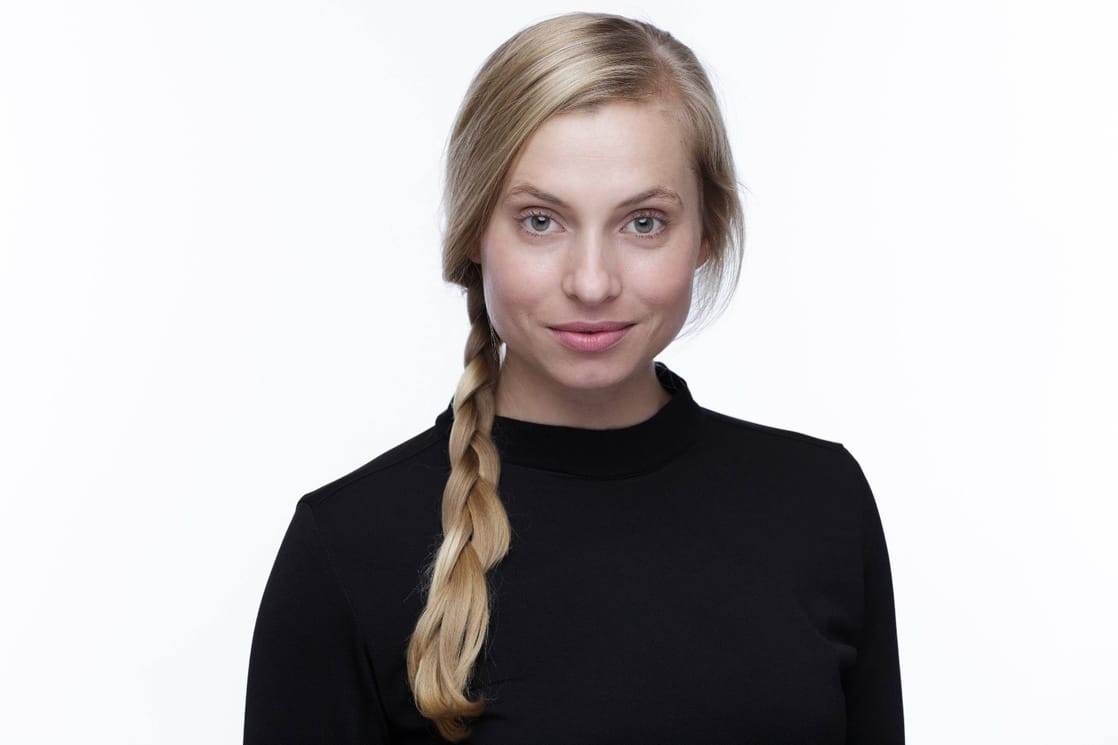 rix Vivier born on 28 June 1988 is a South African film, television and theatre actor, who is known for portraying the role of Flea van Jaarsveld in the 2020 Cinemax original television series Trackers for which she gained prominence and international recognition.
She is renowned for her role as Kate Myburgh in kykNET and Showmax's co-production of Waterfront, a role that laid the foundation of her consistent and diverse television career to date. She is a series regular on Legacy, a new and first of its kind South African Telenovela.
Content on this website is protected by DMCA. reproducing any content on this site without explicit permission is strictly prohibited.