DJ Xclusive Net Worth, Real Name, Mix, Cars and more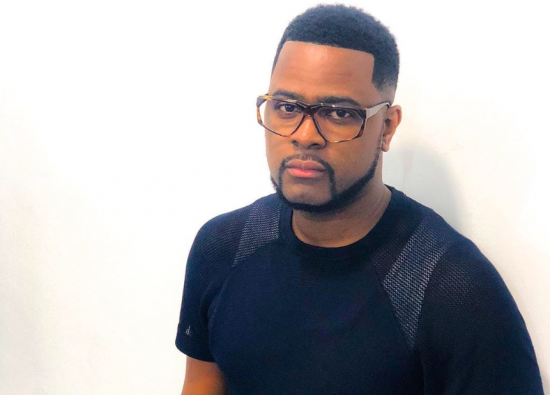 DJ Xclusive Net Worth: Many years back, disc jockeying was one of the professions in the entertainment industry that was not held in high regard. In fact Djs were looked down on, but today Disc Jockey is one of the well paying professions in Nigeria.
You will be surprise to know that some of the top Djs in Nigeria today, are earning more than some of Nigerian Musicians, one of such DJs is none other than the award DJ, DJ Xclusive. DJ Xclusive a UK-born DJ of Nigerian descent whose real name is Rotimi Alakija.
Read Top 20 Richest Musicians in Nigeria
Currently the richest and most prominent Djs in Nigeria is DJ Xclusive Net Worth of $2.1 million , DJ Xclusive is known for his dexterity when it comes to creating mixtapes that will capture the attention of audiences and achieve tremdous commercial success. This article takes a dig into the life, career and achievements of DJ Xclusive.
DJ Xclusive Net Worth Profile
Net worth: $2.1 million
Full Name: Rotimi Alakija
Date of Birth: October 16,1980
Nationality: Nigerian
Occupation: Professional Dj
Marital Status: Married
Years Active: 2003-Present
DJ Xclusive Biography
Born Rotimi Alakija, DJ Xclusive was born in St Austell, England on October 16,1980. His parents are Nigerians. DJ Xclusive returned to Nigeria when he was still a kid and was enrolled in King's College in Lagos State.
After graduating from secondary school, he returned to the UK to complete his university education. He graduated from Reading University as a BSc holder in Physics and Computer Science. He further studied Financial Computing at Brunel University London.
Although a graduate of Physics and Computer Science, DJ Xclusive decided to pursue a career in Disc Jockey, as he already developed the passion for mixing songs for artists. He started performing at various clubs such as Funky Budha, Aura Mayfair, Jalous and Penthouse.
He has also worked with top foreign musicians like Rihanna, Brick and Lace, Ne-Yo, Nas and Fat Joe. At the 2010 edition of the Nigeria Entertainment Awards which was held in United States, DJ Xclusive was honored with the title "World Best DJ".
At the Black Entertainment Film Fashion Television Awards (BEFFTA Awards) held in 2011, DJ Xclusive was among the nominees for the Best DJ Award. He was also the guest DJ at the 2013 and 2019 edition of the Big Brother Naija.
DJ Xclusive, being the master of his own craft, became a hot cake in the music industry and attracted a lot of record labels in Nigeria, but finally settled With Bank W's owned record label, E.M.E. He has worked Witt several notable musicians to produce some of his hit singles.
He began working as a resident DJ with CoolFM 96.9 and released his first hit single "I'm Xclusive" which featured popular act Mo Eazy.
Personal Life
DJ Xclusive tied the knot with his beloved wife Tinuke Ogundero in 2015. He is also the nephew of Nigerian billionaire Folorunsho Alakija
DJ Xclusive Hit Singles
Pangolo" (featuring Timaya)(2012)
"Ibebe" (featuring Olamide) (2013)
"Fatasi" (featuring Terry G) (2014)
"Gal bad" (featuring D'Prince and Wizkid)(2014)
"Jeje" (featuring Wizkid (2014)
"Shaba" (featuring Kcee and Patoranking)(2014)
"Tonight" (featuring Banky W and Niyola)(2014)
"Dami Si" (featuring Lil Kesh and CDQ)(2015)
"Sharwama" (featuring Masterkraft) (2016)
"Oyoyo" (featuring Burna Boy) (2016)
"Pose" (featuring Tiwa Savage)(2017)
Gbomo Gbomo (featuring Zlatan Ibile)(2019)
"Buga" (featuring T-Classic) (2020)
"Mad O" (2020)
"Pariwo" (featuring Dotman)(2020
"Sweet 16" (featuring Soft) (2020)
"Goodmorning riddin"
Achievements
DJ Xclusive was a recipient of the Most Outstanding Nigerian Doing Great Things In the Hip Hop World, LoverBall Awards, in 2010.
He won the World Best DJ, Nigeria Entertainment Awards, 2010.
He was also among the nominees for The Best DJ, Black Entertainment Film Fashion Television Awards (BEFFTA Awards), 2011.
Read Wizkid net worth
He was honored Best Nigerian DJ, Nigerian Broadcaster Merit Awards, in 2014
DJ Xclusive Net Worth
DJ Xclusive Net Worth is $2.1 million. The popular DJ has established himself as one of the best DJs in Nigeria currently and the richest DJ in Nigeria as wll
DJ Xclusive Cars
The award winning DJ also has a flair for luxury, he has spent his fortune acquiring some exotic cars which are going to be listed below ;
1.Mercedes Benz G wagon
One of the expensive cars in DJ Xclusive's collection is the classy Mercedes-Benz G Wagon which is designed with amazing features, externally and internally.
Features:
V8 Powerful engine type.
416 hp and 450 lb-ft of torque
Acceleration: 0 to 60 mph in just 5.6 seconds
Intuitive steering-wheel Touch Controls
2.Mercedes Benz C Class
Another exotic car owned by the Disc Jockey is the Mercedes C-Class which comes with various engine designs.
Features
Engine: 2.0 L 4-cylinder, 3.0 L V6, 4.0 L V8
Horsepower: 255 to 503 hp
Curb weight: 3,869 to 4,012 lbs
3. Range Rover sport
Another expensive and powerful car with awe-inspiring features, is the Range Rover Sport. It comes with a 5.0L V8 Supercharged engine which offers a maximum power of 398 hp.
4. Porsche Cayenne
The Porsche happens to be the most luxurious and expensive car in DJ Xclusive car collection.
Its 4.0-liter twin-turbo V8 engine capable of generating a power of generating A powerful 453 hp .
DJ xclusive mix
DJ xclusive often makes the best mix for Afro music lovers. get the list of the best DJ xclusive mix here
Source: Glusea