Digital technology is having an impact on the exponential growth of gambling and games of chance
Gambling is a common practice in our societies and has existed since the dawn of time in countless forms. Although the gambling sector in particular is not an economic activity like any other, the technological revolution of the Internet has completely broken down the boundaries in this field over the last 15 years.
Sociologists have found that the need to gamble is inherent in human nature. It allows us to be outside the constraints of ordinary existence. This is why, since Ancient Greece, competitive games, such as gambling and games of chance, are cultural practices rooted in our configurations of sociability. With the advent of digital technology, however, the gambling landscape has changed considerably. People all around the world have access to a very wide variety of online games. The legislator has therefore codified the framework. In Belgium, France, Ireland or the UK, amongst others, games of chance are strictly regulated. The Belgian law, for example, aims to channel the operation of these games reserved for adults through licences. This law defines games of chance as "a game for which a stake of any kind is engaged, resulting either in the loss of the stake by at least one of the players, or in a gain of any kind, for the benefit of at least one of the players or organisers of the game and for which chance is an element, even an accessory one, for the running of the game, the determination of the winner or the fixing of the gain". Both sports betting and online casino are governed by this law and similar laws exist in a lot of countries.
Read Also 5 Reasons Sports Betting is on the rise
Casino games and sports betting
Historically, casino games were the first games to be put online. Virtual casino sites are also the most popular on the web because they include all the games that are present in a casino (roulette, blackjack, slot machines, etc.). They are also the most profitable online gambling sites with a worldwide turnover estimated at 43 billion dollars in 2019. As for online sports betting, these are "bookmaker" type bets. A lot of bookmakers offer their services on the market, for example:
Most often, bets are placed on the odds of a team or a player. The importance of a sport, such as football for example, but also major sporting events contribute to the constant increase in the number of online players. Overall, the gaming industry saw its revenues increase by approximately 9.5% between 2018 and 2019, from $138.7 billion to $152 billion. The global revenues of the gaming industry in 2020 are three times higher than those of the music industry.
"E-gaming": a new gaming culture
Online gambling has changed the representation of gambling. Indeed, digital technology removes some of the constraints of physical points of sale, including opening hours. Players can now play 24 hours a day, wherever they are, from their computer or smartphone. Online gambling is also a vehicle for a new culture of relating to others. Physical boundaries are disappearing. You can play by chatting with Internet users, sharing your opinion, reading comments, individually or as part of a group of geographically distant players. Finally, you can also play in real time and "remake" yourself according to the vagaries of an event.
The health crisis does not affect the game
Nearly one in four people have played for money. One person in ten plays at least once a week. Three out of a thousand people play every day. The average gambler plays no less than eight different games. More men (38.5%) than women (23.5%) gambled in the past year. Gambling is most prevalent among adults aged 25-54 (36.0%). The economic and health crisis clearly does not affect gambling. According to a study by the University of East Anglia in the UK, this is because our brains are programmed to help us keep hope. Experiencing a factual situation of relative deprivation would therefore lead individuals to instinctively turn more to chance or superstition in order to hope for a way out.
Dwayne Johnson Cars and Houses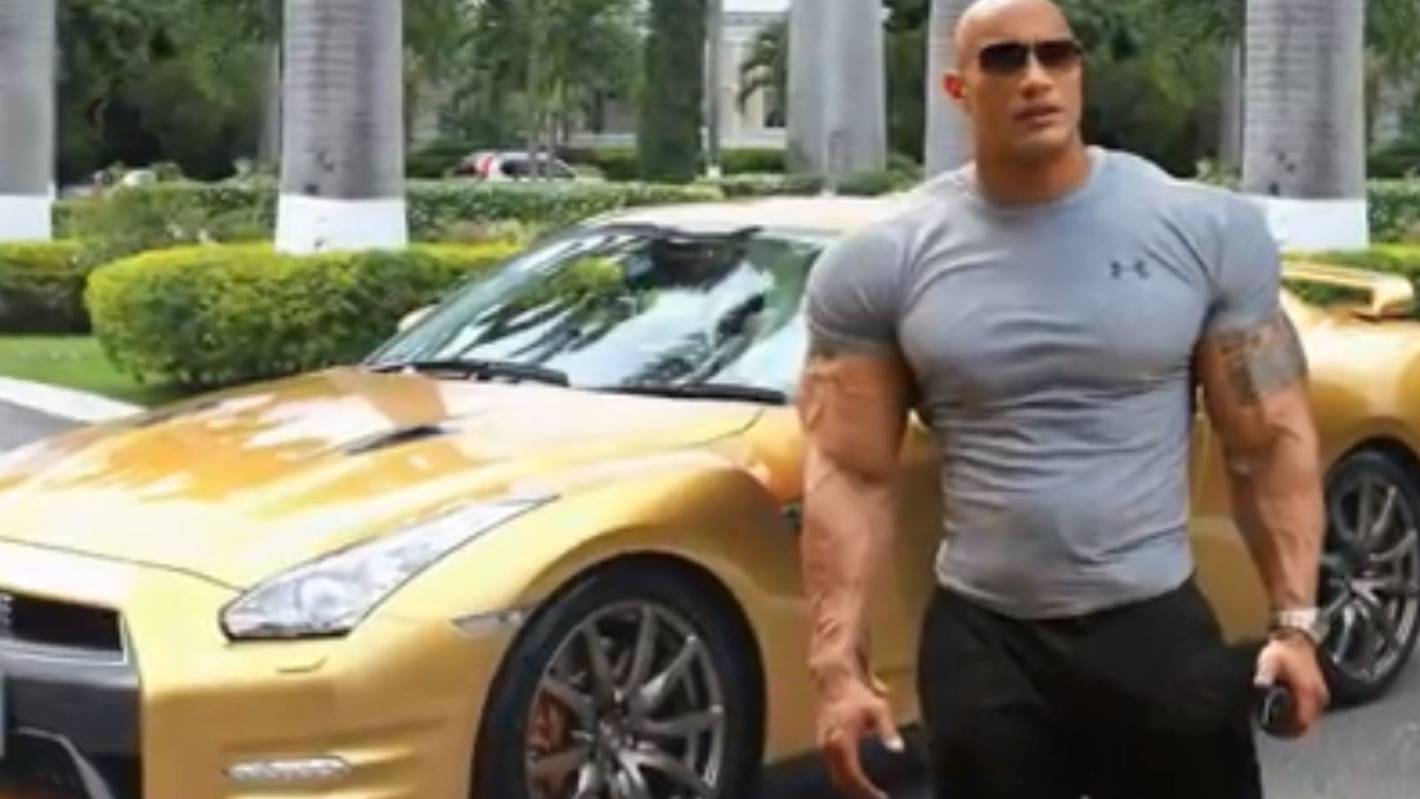 Dwayne Johnson cars and houses: Dwayne Johnson who is known popularly by his ring name, The Rock, is a former wrestler and currently one of the most successful Hollywood actors.
With over two decades of experience both in acting and wrestling, Dwayne Johnson has garnered a lot of plaudits and has established himself as a fan favorite both during his wrestling days and in his acting career.
Born on May 2, 1972, Dwayne Johnson, prior to becoming a professional wrestler was a former Canadian and American football player. 
Dwayne Johnson was on the wrestling ring for eight years before switching his career focus to acting. Since he began acting, Dwayne Johnson's movies have recorded a commercial success, grossing over $3.5 billion in North America alone, and $10.5 billion globally. 
Read
You wouldn't be wrong to co aider him one of the most successful and most prominent Hollywood actors in history. Dwayne Johnson also charges about $20 million per movie which explains why he is one of the richest and highest-paid Hollywood actors in the world. 
With so many awards to his name, both in wrestling and acting, Dwayne Johnson has used part of his millions to acquire some of the most expensive cars and houses to afford him the life of luxury worthy of someone of his status.
This article will be considering some of the expensive and luxury Dwayne Johnson cars. The Hollywood star also owns several houses. 
Dwayne Johnson Cars
Pagani Huayra-$2.6 million
One of the best of its kind, the Pagani Huayra is one of the fastest sports cars owned by Dwayne Johnson. It is also the most expensive ride in Dwayne Johnson cars collection. 
The Pagani Huayra is built with a Twin-Turbo 6.0L V12 engine type, capable of reaching a top speed of 236 mph with a 730hp power. These features explain why it is regarded as one of the most expensive cars in the world. 
It has the ability to accelerate from 0-60 mph in 2.2 seconds little owned than that it is also ranked one of the fastest sports cars in the world. 
Ferrari LaFerrari-$1,416,362
It is no longer a doubt that the famous wrestler and actor has a great taste for Superfast cars as he has also included the Ferrari LaFerrari in his car collection. 
A luxury car with a sleek design and very portable in size, the Ferrari model is built with a 6.3L V12 Hybrid engine along with a 7-speed automatic transmission. 
The luxury has the ability to produce a power output of 950hp and can accelerate from 0-60 mph in 2.5 seconds at a top speed of 217mph. 
Ford GT 2017-$450,000
The love Dwayne Johnson has for the Ford model is unmatched. Produced by Henry Ford, the Ford GT is built with a 3.5L twin-turbocharged V6 engine mates with a 7-speed automatic transmission along with a power output of 450hp.
The Ford GT is also similar to its counterpart, the Ford F50 which is designed with a Carbon Fibre body. 
Lamborghini Huracan-$261,274
The Lamborghini Huracan with a price tag of $261,274 is another expensive ride among Dwaynwe Johnson cars.
Being a fan of fast and furious rides, Dwayne Johnson sure cannot ignore the Lamborghini Huraycan and that's why he has acquired the luxury sports car to add to his collection. 
The Lamborghini Huracan is an exceptionally comfortable ride for a luxury car with an amazing sound from its 5.2L V10 engine capable of producing 572.6hp power output. 
Rolls Royce Wraith-$300,000
If you are a celebrity and do not have the Rolls Royce Wraith in your collection then there is something wrong. "The Rock", as he is often called, has made sure to include the luxury car for kings in his collection. 
The Rolls-Royce Wraith is a two-door Coupe ride built with a 6.6L V12 twin-turbocharged 8-speed transmission. 
The Rolls Royce Wraith is also another one of Dwayne Johnson cars, it has a price of $300,000
Plymouth Prowler-$43,000
The Plymouth Prowler car is powered by a 4-speed automatic transmission with a V6 engine which is capable of moving at a maximum speed of 115 mph. It can accelerate from 0-60 mph in 7.1 seconds. 
Chevy Chevelle 1971-$72,900
Dwayne Johnson also owns the luxury ride along with his fellow actor Vin Diesel. Built with a V6 engine capable of producing a power output of 155hp.
It is capable of moving at a top speed of 162 mph and accelerates from 0-60mph in 6.1 seconds.
Cadillac Escalade- $76,195
The luxury SUV is also among the collection of the Hollywood star Dwayne Johnson. It comes with a Cool-looking digital cockpit interface along with a large rear cargo space and with fascinating in-cabin storage. 
Ford F-150-$56,190
For someone like the rock, you can expect him to acquire the gigantic ride to suit his nature. Designed with a 2.7L twin-turbocharged V6 engine, The F50 is capable of producing a power of 325hp and is one of the cars he usually drives around with. 
Dwayne Johnson Houses
Dwayne Johnson reportedly owns a $27.8 million mansion situated in Beverly Park, Los Angeles' most exclusive neighborhood which also houses other famous Hollywood stars. 
He previously owned a $5 million mansion located at Hidden Hills in California which he later sold in 2012.
Thanks for reading about Dwayne Johnson cars and houses , leave your reply in the comments below.
Source: Glusea
Content on this website is protected by DMCA.  Dont waste your time copying because you would eventually remove it.