Diane Hendricks Net Worth 2023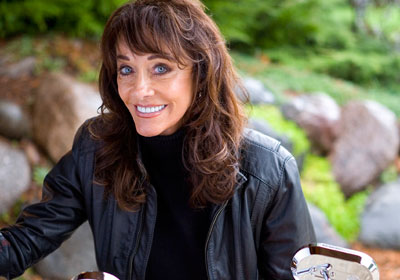 Diane Hendricks net worth 2023:Diane Marie Hendricks is an American billionaire businesswoman and film producer from Wisconsin. She is the widow of the late businessman Ken Hendricks. Diane is among the wealthiest self-made female women in America. Keep reading as we bring to you Diane Hendricks net worth, career and other information you need to know.
Diane Hendricks Net Worth Profile
| | |
| --- | --- |
| Net worth | $11.1 billion |
| Full name | Diane Marie Smith widely known as Diane Hendricks |
| Date of birth | 1947 |
| Occcupation | Businesswoman and Co-founder and chair ABC Supply |
| Nationality | America |
| Marital status | Widowed |
| Spouse | Ken Hendricks (deceased) |
Introduction
In the world today, there are many women who have become wealthy and influential by virtue of their marriage to a wealthy and influential husband, while some have worked their hands to the ground to get to the height of success they have found themselves in. Diane Hendricks is one of such woman. A business tycoon, Diane Hendricks is the movie producer from Wisconsin. She is also the Co-owner of ABC supply.
Early Life
Diane Marie Smith, known popularly as Diane Hendricks, was born in 1947 in Wisconsin. Her parents were into dairy farming. She schooled at Osseo-Fairchild High School.
Career
Prior to meeting the love of her life who eventually became her business partner, Diane Hendricks was into the sales of custom-built homes until she met Ken Hendricks who was a roofing contractor. As soon as they got married, they became business partners and together, they founded the ABC supply which became the largest wholesale distributors of window, siding and roofing materials in United States of America.
While Ken Hendricks served as the Chairman of ABC supply, he was also the CEO of his self established company Hendricks Holding Company, which his wife Diane became a partner and subsequently the CEO of after her husband's death.
It is no surprise that Forbes ranked her in 2018 as the richest American self made woman, this is because of her achievements over the years especially having been able to pilot the affairs and day to day running of ABC supply after her husband's death in 2007. It was due to her selfless efforts and brilliance that she was able to secure two of ABC supply biggest acquisition in history, the purchase of Bradco and L & W Supply.
Over the years, ABC supply has given birth to 800 branches. Through her, new business ventures have been established in U.S, as she has been greatly involved in the economic development and rebuilding of Beloit's entire blocks.
Philanthropy
Diane Hendricks is known for her philanthropic lifestyle as she has donated to WisconsinEye and also serves as the co-chair of Rock County 5.0, which is a five-year public/private initiative to advance Rock County's economic development vision. She has sat on boards of several establishment such as the Beloit Foundation, Kandu Industries, Stateline Boys & Girls Club, Blackhawk Bank, Beloit Memorial Hospital, the Hendricks Family Foundation, and Forward Janesville.
Political Sponsor
Diane Hendricks has served as a sponsor to several political campaigns of political candidates and aspirants such as former Wisconsin Governor, Scott Walker whose campaign she supported with $500,000 thereby becoming his biggest sponsor and supporter.
She also donated $1 million to Freedom Partners ACTION fund in 2014, a pro-republican Super Pac founded by Koch Brothers. Diane Hendricks served as an economic advisor to Donald Trump's presidential campaign.
Diane Hendricks Net Worth
Diane Hendricks net worth is $11.1 billion according to Forbes estimates. She is among the richest self-made women in the world.
Read Rihanna net worth