Diane Hendricks Net Worth 2021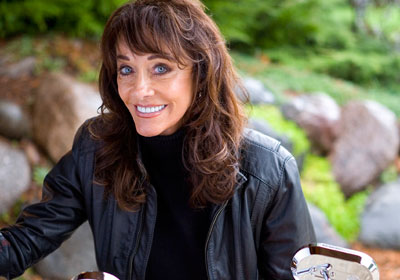 Diane Hendricks net worth 2021:Diane Marie Hendricks is an American billionaire businesswoman and film producer from Wisconsin. She is the widow of the late businessman Ken Hendricks. Diane is among the wealthiest self-made female women in America. Keep reading as we bring to you Diane Hendricks net worth, career and other information you need to know.
Diane Hendricks Net Worth Profile
| | |
| --- | --- |
| Net worth | $11.1 billion |
| Full name | Diane Marie Smith widely known as Diane Hendricks |
| Date of birth | 1947 |
| Occcupation | Businesswoman and Co-founder and chair ABC Supply |
| Nationality | America |
| Marital status | Widowed |
| Spouse | Ken Hendricks (deceased) |
Introduction
In the world today, there are many women who have become wealthy and influential by virtue of their marriage to a wealthy and influential husband, while some have worked their hands to the ground to get to the height of success they have found themselves in. Diane Hendricks is one of such woman. A business tycoon, Diane Hendricks is the movie producer from Wisconsin. She is also the Co-owner of ABC supply.
Early Life
Diane Marie Smith, known popularly as Diane Hendricks, was born in 1947 in Wisconsin. Her parents were into dairy farming. She schooled at Osseo-Fairchild High School.
Career
Prior to meeting the love of her life who eventually became her business partner, Diane Hendricks was into the sales of custom-built homes until she met Ken Hendricks who was a roofing contractor. As soon as they got married, they became business partners and together, they founded the ABC supply which became the largest wholesale distributors of window, siding and roofing materials in United States of America.
While Ken Hendricks served as the Chairman of ABC supply, he was also the CEO of his self established company Hendricks Holding Company, which his wife Diane became a partner and subsequently the CEO of after her husband's death.
It is no surprise that Forbes ranked her in 2018 as the richest American self made woman, this is because of her achievements over the years especially having been able to pilot the affairs and day to day running of ABC supply after her husband's death in 2007. It was due to her selfless efforts and brilliance that she was able to secure two of ABC supply biggest acquisition in history, the purchase of Bradco and L & W Supply.
Over the years, ABC supply has given birth to 800 branches. Through her, new business ventures have been established in U.S, as she has been greatly involved in the economic development and rebuilding of Beloit's entire blocks.
Philanthropy
Diane Hendricks is known for her philanthropic lifestyle as she has donated to WisconsinEye and also serves as the co-chair of Rock County 5.0, which is a five-year public/private initiative to advance Rock County's economic development vision. She has sat on boards of several establishment such as the Beloit Foundation, Kandu Industries, Stateline Boys & Girls Club, Blackhawk Bank, Beloit Memorial Hospital, the Hendricks Family Foundation, and Forward Janesville.
Political Sponsor
Diane Hendricks has served as a sponsor to several political campaigns of political candidates and aspirants such as former Wisconsin Governor, Scott Walker whose campaign she supported with $500,000 thereby becoming his biggest sponsor and supporter.
She also donated $1 million to Freedom Partners ACTION fund in 2014, a pro-republican Super Pac founded by Koch Brothers. Diane Hendricks served as an economic advisor to Donald Trump's presidential campaign.
Diane Hendricks Net Worth
Diane Hendricks net worth 2021 is $11.1 billion according to Forbes estimates. She is among the richest self-made women in the world.
Read Rihanna net worth
What is Didier Drogba net worth ?
Didier Drogba net worth 2021: DidierYves Drogba Tébily known in short as Didier Drogba is a retired Ivorian Professional footballer. He was born on born 11 March 1978. According to Forbes, Drogba net worth is estimated as $60.8 Million .
Drogba  is best known for his career at Chelsea, for whom he has scored more goals than any other foreign player and is currently the club's fourth highest goal scorer of all time. He was named African Footballer of the Year twice, winning the accolade in 2006 and 2009.
Read Also Michael Essien Net worth
Drogba Profile
Drogba was born in Abidjan, Ivory Coast, and at the age of five was sent to France by his parents to live with his uncle, Michel Goba, a professional footballer.
Drogba soon became homesick and returned to Abidjan after three years.  His mother nicknamed him "Tito", after president Josip Broz Tito of Yugoslavia, whom she admired greatly.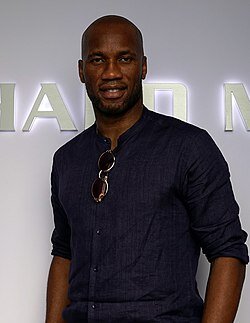 He played football every day in a car park in the city but his return to the Ivory Coast was short lived. Both of his parents lost their jobs and he again returned to live with his uncle.
 In 1991, his parents also travelled to France; first to Vannes and then, in 1993, setting in Antony in the Paris suburbs, at which point the 15-year-old Drogba returned to live with them and his siblings. It was here that he began playing team football more frequently, joining a local youth side.
Drogba then joined the semi-professional club Levallois, gaining a reputation as a prolific scorer in the youth team and impressing the coach with his professional attitude.
His performances earned him a place in the senior squad but despite scoring in his debut, the 18-year-old Ivorian failed to make an impression on Jacques Loncar, the first team coach.
Read More on Samuel Eto'o net worth
Drogba net worth
According to Forbes, Drogba net worth is estimated as $60.8 Million.
After eight years with Chelsea where he scored 157 goals in 341 appearances and helped them win 10 titles including their 2012 Champions League trophy.
The Ivory Coast Striker signed in June 2012 with Shanghai Shenhua of the Chinese Super League, which has been dogged by scandal and match-fixing. The two-and-a-half-year deal to pay him up to $300,000 a week turned into a six-month stint.
The club's owners battled for control and Drogba went unpaid.
He is the all-time top scorer and former captain of the Ivory Coast national team.
Read Richest Footballers in Africa
Drogba Records at Chelsea
Most goals scored by a non-English player: 164 goals
Most goals scored in FA Cup Finals: 4 goals
Most goals scored in Football League Cup Finals: 4 goals
Most goals scored in Cup Finals: 9 goals
Most goals scored in the UEFA Champions League: 36 goals
Most goals scored in international games as a Chelsea player: 46 goals
Most Premier League hat-tricks: 3
Most Premier League goals in a season: 29 (2009–10)
Most Premier League Golden Boot wins: 2 (2006–07 and 2009–10)
Most goals in all competitions in a season by a foreign player: 37
Most Champions League hat-tricks: 1
122 core crushers in 45 seconds.
Not bad for a 42 year old retired player 😜😜
What do you think @Cristiano @blaisematuidiofficiel @salomonkalou #playinside#livingroomcup@nike@cristiano pic.twitter.com/pt4CpJ0uUh

— Didier Drogba (@didierdrogba) April 9, 2020
Content on this website is protected by DMCA.  Dont waste your time copying because you would eventually remove it.