Daily Habits that would help you live a healthier and Happier Life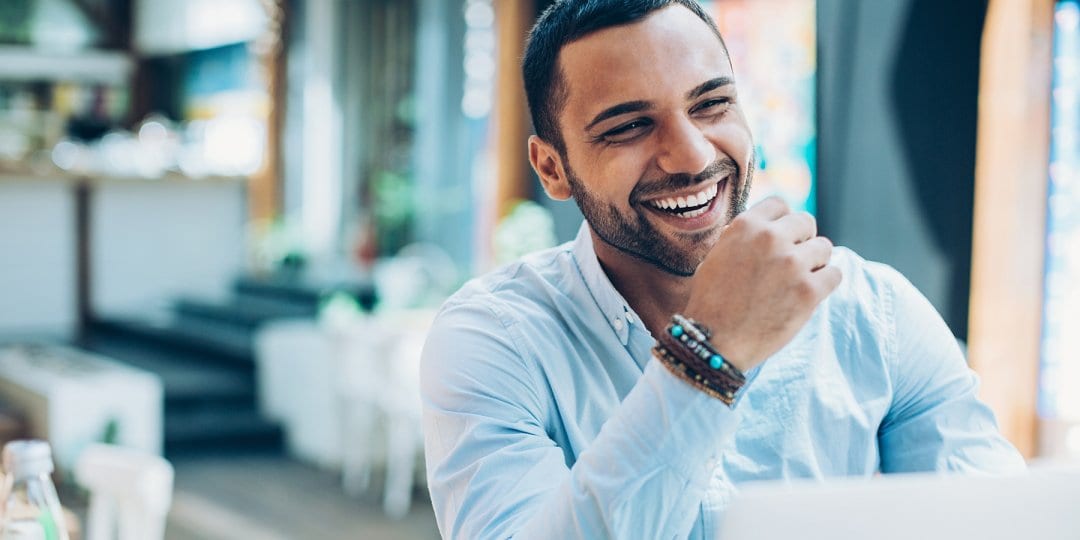 "Happiness is the meaning and the purpose of life", Great Greek Philosopher Aristotle said this over 2000 years ago. This is still as important to us today as it was then. The essence of life is to be happy and healthy. However, this is not the case in the lives of many. Some people still see happiness in life as a dream and not a reality. No matter the challenges you face in life, you can still live a healthy and happy life. Read on as we unveil to you some useful daily tips to make your life an exciting one.
Practice Meditation
You may have heard this over a thousand times, but mediation has a lot of health benefits. It helps in relieving stress, anxiety, depression. It also helps in reducing your blood pressure. Meditation makes your body calm and helps to increase your level of concentration. Take at least 5 minutes of your time to meditate every day and see the impact it would have on your health.
Keep up with Nature
The Benefits that come with spending some time with other living creatures cannot be overemphasized. It could be animate things such as visiting a Zoo or simply rearing pet or inanimate things including growing some lawns or keeping a backyard garden. Getting some sunshine, fresh natural air and keeping oneself with nature has proven helpful in stabilizing a person's mood.
Train Yourself to Live happily with others
Nobody can love you more than you love yourself. No matter how well people seem to know you, they would not always put up behaviors that would suit you. You can nurture yourself on how you communicate with other people to live well with them. Never expect too much from others, live life in your own terms and you would never get frustrated by other people's behaviors.
Never/Stop Comparing yourself to others
 Most unhappy people in life often have this saying '' All my mates have made it in life except me''. Well the best response to them is the Bible verse in 2 Corinthians 10:12 '' We do not dare to classify or compare ourselves with some who commend themselves. When they measure themselves by themselves and compare themselves with themselves, they are not wise".
Read About Four tips to get back on track in your life
When you begin to compare yourself to other people, it makes you less likely to live a positive life. That others are succeeding in life does not mean you are failing. Every person has a unique purpose in life. Your ability to identify your purpose in life and live for it is what defines success. Spend some time every day pondering about what your purpose in life is for, work on it and evaluate your progress.
Follow Your Passion
When you follow your passions in life, you are less likely to be weighed down by stressors. You make better decisions and are more comfortable with yourself. Your happiness is well guaranteed in such conditions. Make up your mind to discover something you are passionate about and spend more of your time doing it. 
Play Online Games
The has been a correlation between playing online games and improvement in psychological wellbeing. Studies shows that playing online games stimulate the mind, relieve stress, improves creativity among people, especially adults.. You can take advantage of free slot games no download no registration required. While some people may decide to engage in paid online casino games, there are free buffalo slots you can try out as well. To play your games more effectively, you need to learn more about free slot machine games online  to have as much information about it as possible.
Eat More Fruits and Vegetables
According to Nhs.uk, eating more fruits and vegetables has a lot of benefits including, prevention of constipation, bowel cancer, heart diseases, stroke and is beneficial in losing weight. They also contain lots of minerals and vitamins such as vitamin C which helps to boost the immune system.
Research has also proven that consumption of fruits and vegetables lessens a person level of anxiety, and clinical depression.
Exercise regularly
Engaging in regular physical exercise helps to relieve stress, lose weight, increases endurance and the general wellbeing of the individual. Make time every day to exercise for at least 30 minutes and you would be amazed the impact it would have on your body and mind. Regular exercise promotes good sleep, limits the chances of certain diseases including stroke, depression, anxiety, certain cancers. It also improves your sexual performance thereby boosting your sex life.
Practice Mindfulness
When you practice mindfulness, it helps you keep focus on and indeed give detail to every single activity. You should not find yourself looking into your phone when eating. Practicing mindfulness helps you to make the most out of everything you do.
In conclusion, every one of us has the responsibility to live a happy and healthy life and we must make it a count.
Revealed: How a CEO Went from Making $50k a Week to $50 k a Year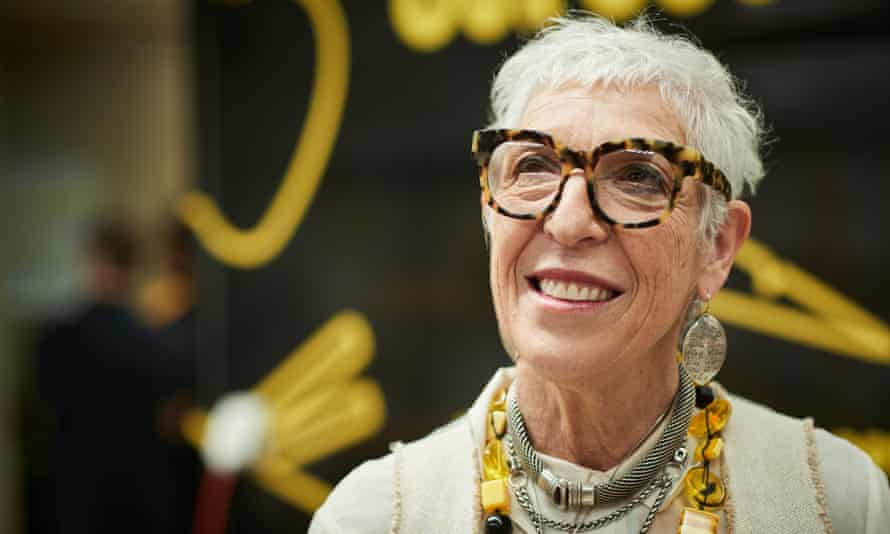 For most investors, their dream is to make a lot of money from their business before thinking about what to do with the excess. This was no the case with Australian CEO Ronni Kahn. She left her lucrative business that was paying her $50k a week to managing a charity that would pay her $50 k a year.
Before Ronni Kahn became the CEO of global food charity, OzHarvest, she owned an event management business – a role that would see her bring in around $50,000 a weekend.
Then, in 2009, she won Vodafone's World of Difference award, which requires the recipient to work solely on a charity of their choice – in exchange for a salary of $50,000.
Having founded OzHarvest in 2003 and worked simultaneously on the charity and her business, she had to choose between a lucrative business, or a start-up charity.
"I decided it was time to dive without a parachute," she revealed to The New Investors host, Sarah O'Carroll.
"I left a business that sometimes could have made $50,000 on a single weekend – but it was the best thing I ever did."
Who is Ronni Kahn?
Ronni Kahn AO is an Australian social entrepreneur, best known for founding the food rescue charity OzHarvest.
Born in South Africa, Kahn moved to Israel where she lived on a kibbutz for many years before emigrating to Australia in 1998 and starting an events management business. On a vacation to South Africa, she was galvanised into action by a friend when visiting Soweto who told her that "she was responsible for electricity in Soweto".
Read How Covid 19 has made Billionaires
Kahn recalls that was the moment her life of purpose began. I knew I had to come back and do something meaningful for other people…"Building on her experience in corporate hospitality, she was shocked by the amount of food waste, although not initially aware of the relationship between food waste and environmental problems.
Read Entrepreneur Changing the Game of Geriatrics
A Repurposed Life
Kahn's memoir A Repurposed Life was released in 2020. Kahn said: "I didn't grow up being ambitious about anything, but when you find your calling, then you are empowered by a force that is unstoppable."
Awards
Ronni Kahn has been acknowledged as a leader in the fields of entrepreneurship, social impact and innovation. Her contributions have been widely recognised through numerous awards including:
2010 Australia's Local Hero, Australian of the Year Awards, in recognition of her work founding OzHarvest.
2010 Enriched List, American Express
2011 InStyle Woman of Style Award – Community /Charity category
2012 Veuve Clicquot Award Business Woman Tribute Award for Innovation, Entrepreneurial Skill and Contribution to the Community
2012 Ernst & Young Social Entrepreneur of the Year
2017 BOSS magazine Top 21 True Leaders
2017 Gourmet Traveller Outstanding Contribution to Hospitality
2017 Griffith University Doctor of the University (honoris causa)
2018 The Australian Financial Review 100 Women of Influence award for social enterprise and not-for-profit
2019 Officer of the Order of Australia (AO). For distinguished service to social welfare, particularly through the development and delivery of innovative programs.
Kim Kardashian West Is Officially A Billionaire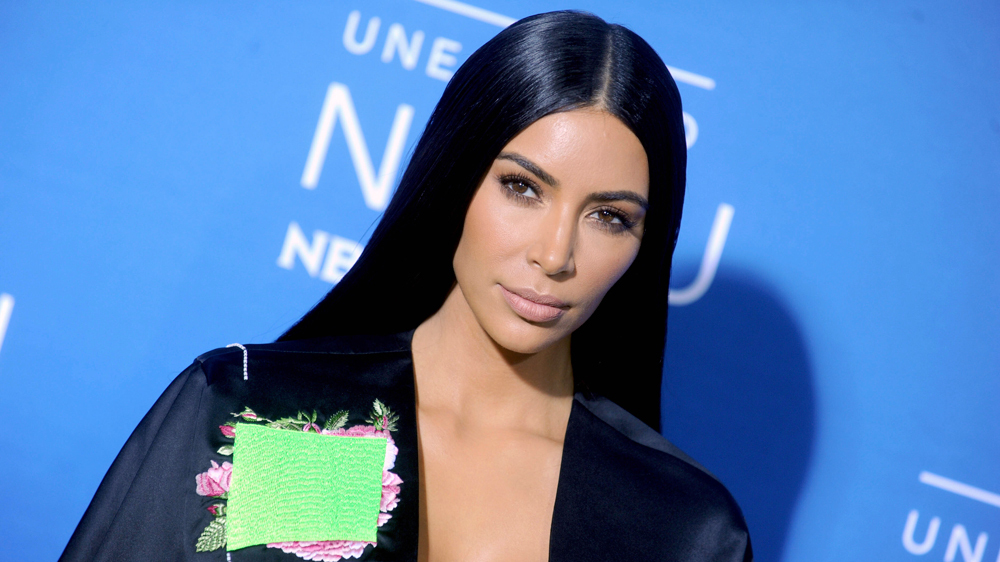 With KKW Beauty and popular shapewear firm Skims, Kardashian West's net worth increases to $1 billion, earning her a spot on Forbes' World's Billionaires List.
When Kim Kardashian West was first mentioned in the pages of Forbes in 2011, it was simply a tally of her Twitter followers: 6.6 million, just below Barack Obama and just above Ashton Kutcher. Five years later, she graced the cover of Forbes thanks to her booming mobile game, which helped her earn $51 million that year. Now, she officially joins the World's Billionaires list for the first time.
Forbes estimates that Kardashian West is now worth $1 billion, up from $780 million in October, thanks to two lucrative businesses—KKW Beauty and Skims—as well as cash from reality television and endorsement deals, and a number of smaller investments.
Kardashian West founded KKW Beauty in 2017, following the success of her half-sister Kylie Jenner's Kylie Cosmetics. She borrowed from Kylie's playbook, using a similar direct-to-consumer model that relies heavily on social media marketing. Her first launch, 300,000 contour kits, sold out within two hours. By 2018, the business had expanded into eyeshadows, concealers, lipsticks and fragrances, and was bringing in about $100 million in revenue.
Read Top 10 Richest Women in the world
"It's the first time I've moved away from having licensing deals and transitioned into being an owner," Kardashian West told Forbes in 2017, when she announced her cosmetics line.
She cashed in on that ownership last year when she sold 20% of KKW Beauty to cosmetics conglomerate Coty for $200 million, a deal that valued the company at $1 billion. While Forbes estimates that figure is a little bloated—Coty, which also bought 51% of Kylie Cosmetics in 2020, is known for overpaying—her remaining 72% stake is still worth about $500 million, by our count.
Read Kanye west net worth
Then there's Skims, the shapewear line Kardashian West launched in 2019. She raised money from fashion insiders like Net-a-Porter's Natalie Massane and Theory's Andrew Rosen, and capitalized on her massive social media following to shill the brand. (She now has 69.6 million Twitter followers and 213 million followers on Instagram.) Skims has been quick on its feet: During the pandemic, when consumers became more interested in comfy clothes for the couch than in smoothing their stomachs under evening gowns, she swiftly started turning the focus to loungewear.
Read Richest People in the World
Kardashian West owns a majority stake in closely-held Skims, which hasn't disclosed its revenues. A source familiar with Skims told Forbes about a transaction that values the shapewear company north of $500 million. As a result, Forbes estimates her Skims stake is worth a conservative $225 million, enough to lift her fortune to $1 billion.
The rest of Kardashian West's fortune sits in cash and investments, including real estate. Every year since 2012, she has earned at least $10 million pretax, by Forbes' count, thanks to paychecks from Keeping Up With the Kardashians, endorsement deals and endeavors like the aforementioned mobile game and her now-defunct Kimoji app. She's also got three properties in Calabasas, northwest of Los Angeles, and a portfolio of blue-chip investments, including shares of Disney, Amazon, Netflix and Adidas that her soon-to-be ex-husband Kanye West gifted her for Christmas in 2017.
But it's the companies that she has launched herself, and grown with the typical Kardashian flare for self-promotion, that land her on the World's Billionaires list. As she tweeted the day she made the cover of Forbes, mocking the criticism she's received for years: "Not bad for a girl with no talent."
Source: Forbesafrica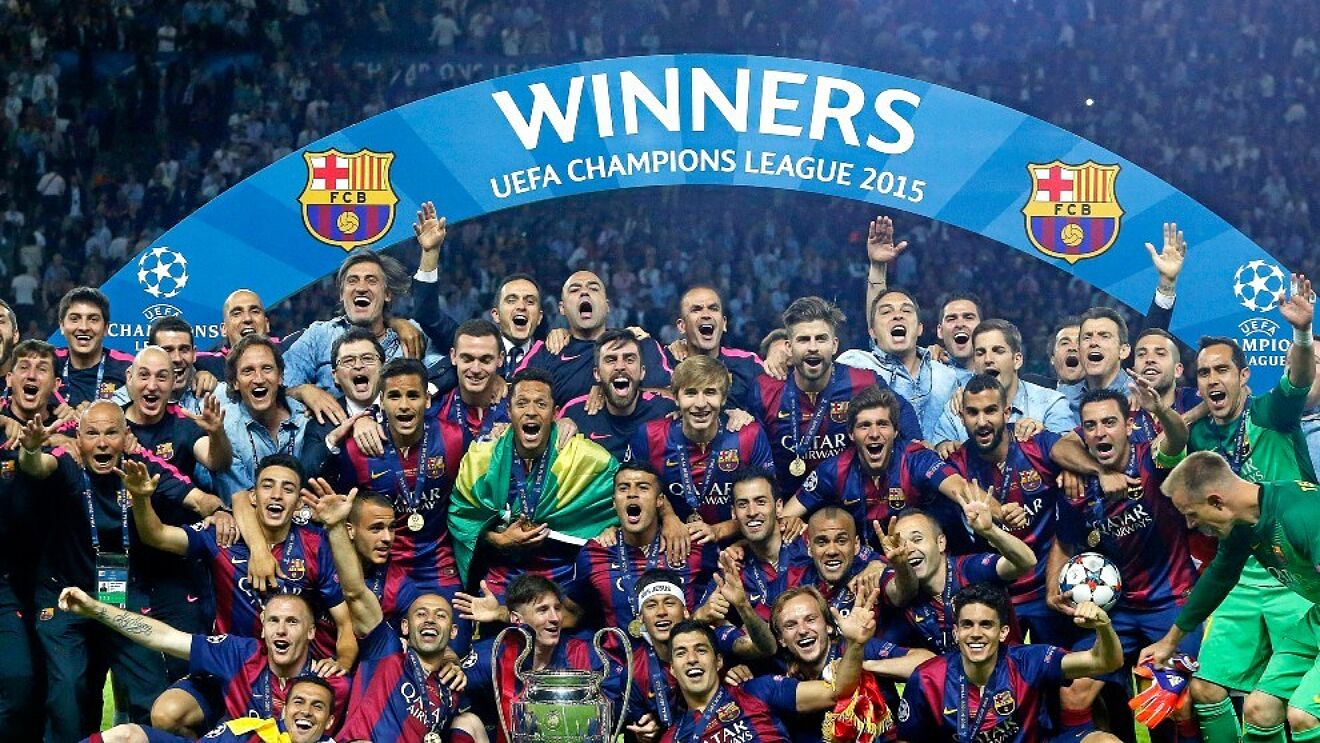 We bring to you FC Barcelona net worth.
| | |
| --- | --- |
| Net Worth | $4.021B |
| President | Joan Laporta |
| Country | Spain |
| OWNER/CONTROLLING SHAREHOLDER(S) | Club Members |
| LEAGUE | Liga BBVA |
History
FC Barcelona net worth: Founded in 1899 by a group of Swiss, Spanish, English, and Catalan footballers led by Joan Gamper, the club has become a symbol of Catalan culture and Catalanism, hence the motto "Més que un club" ("More than a club"). Unlike many other football clubs, the supporters own and operate Barcelona. It is the fourth-most valuable sports team in the world, worth $4.06 billion, and the world's richest football club in terms of revenue, with an annual turnover of €840,8 million.
 The official Barcelona anthem is the "Cant del Barça", written by Jaume Picas and Josep Maria Espinàs.Barcelona traditionally play in dark shades of blue and red stripes, leading to the nickname Blaugrana.
FC Barcelona net worth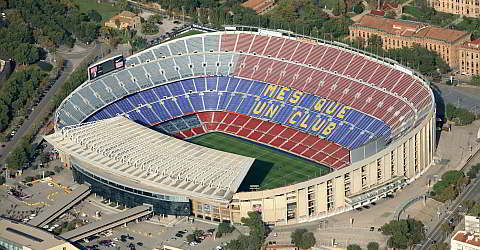 Domestically, Barcelona has won a record 74 trophies: 26 La Liga, 30 Copa del Rey, 13 Supercopa de España, 3 Copa Eva Duarte, and 2 Copa de la Liga trophies, as well as being the record holder for the latter four competitions. In international club football, the club has won 20 European and worldwide titles: 5 UEFA Champions League titles, a record 4 UEFA Cup Winners' Cup, a joint record 5 UEFA Super Cup, a record 3 Inter-Cities Fairs Cup, and 3 FIFA Club World Cup.
Read Richest Football Clubs in the world
 Barcelona was ranked first in the International Federation of Football History & Statistics Club World Ranking for 1997, 2009, 2011, 2012, and 2015 and currently occupies the second position on the UEFA club rankings. The club has a long-standing rivalry with Real Madrid, and matches between the two teams are referred to as El Clásico.
Ownership and finances
Along with Real Madrid, Athletic Bilbao, and Osasuna, Barcelona is organised as a registered association. Unlike a limited company, it is not possible to purchase shares in the club, but only membership. The members of Barcelona, called socis, form an assembly of delegates which is the highest governing body of the club.
Records
Barcelona's all-time highest goalscorer in official competitions is Lionel Messi with 663 goals, surpassing Paulino Alcántara's 369 goals in March 2014, a record which stood for 87 years. In December 2020, Messi also overtook Pelé's 643 goals for Santos to become the highest official scorer for a single club.
 Messi is the record goalscorer for Barcelona in European and international club competitions, and the record league scorer with 467 goals in La Liga. Four other players have managed to score over 100 league goals for Barcelona: César (190), Luis Suárez (147), László Kubala (131) and Samuel Eto'o (108). Josep Samitier is the club's highest goalscorer in the Copa del Rey, with 65 goals.
László Kubala holds the La Liga record for most goals scored in one match, with seven goals against Sporting Gijón in 1952. Lionel Messi co-holds the Champions League record with five goals against Bayer Leverkusen in 2012. Eulogio Martínez became Barça's top goalscorer in a cup game, when he scored seven goals against Atlético Madrid in 1957.
Barcelona's longest serving manager is Jack Greenwell, with nine years in two spells (1917–1924) and (1931–1933), and Pep Guardiola is the club's most successful manager (14 trophies in 4 years). The most successful Barcelona player is Lionel Messi with 34 trophies, surpassing Andrés Iniesta, with 32 trophies.
Barcelona's Camp Nou is the largest stadium in Europe. The club's highest home attendance was 120,000 in a European Cup quarter-final against Juventus on 3 March 1986. The modernisation of Camp Nou during the 1990s and the introduction of all-seater stands means the record will not be broken for the foreseeable future as the current capacity of the stadium is 99,354.
FC Barcelona Net Worth
Barcelona is one of the most widely supported teams in the world, and the club has one of the largest social media following in the world among sports teams. Barcelona players have won a record number of Ballon d'Or awards (12), with recipients including Johan Cruyff, as well as a record number of FIFA World Player of the Year awards (7), with winners including Ronaldo, Romário, Ronaldinho, and Rivaldo. In 2010, three players who came through the club's youth academy (Lionel Messi, Andrés Iniesta, and Xavi) were chosen as the three best players in the world in the FIFA Ballon d'Or awards, an unprecedented feat for players from the same football school. Additionally, players representing the club have won a record number (8) of European Golden Shoe awards.
Barcelona is one of three founding members of the Primera División that have never been relegated from the top division since its inception in 1929, along with Athletic Bilbao and Real Madrid.
In 2009, Barcelona became the first Spanish club to win the continental treble consisting of La Liga, Copa del Rey, and the UEFA Champions League, and also became the first Spanish football club to win six out of six competitions in a single year, by also winning the Spanish Super Cup, UEFA Super Cup, and FIFA Club World Cup. In 2011, the club became European champions again and won five trophies. This Barcelona team, which won 14 trophies in just 4 years under Pep Guardiola, is considered by some in the sport to be the greatest team of all time
Content on this website is protected by DMCA. reproducing any content on this site without explicit permission is strictly prohibited.