Covid-19 Updates, Houseflies can transmit coronavirus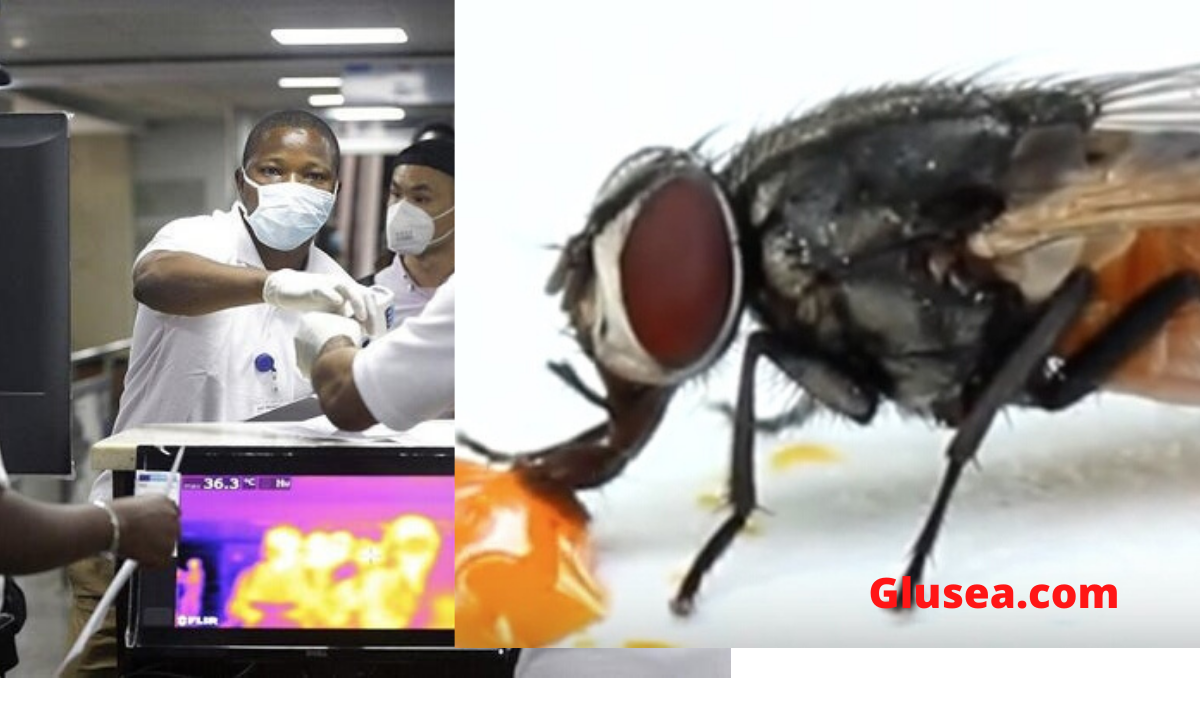 Covid-19 Updates
House fly can transmit coronavirus says  GHS Director General in Covid-19 Updates
The Director General of the Ghana Health Service (GHS) Dr Patrick Aboagye  has disclosed that the new Covid-19 can be transmitted through houseflies.
Dr. Patrick Aboagye stressed  on the importance of keeping our surroundings clean.
Covid-19 Updates On Vaccine
This week, the first patients in a clinical trial for a potential COVID-19 vaccine were given shots, marking a key step in the global race to find a cure.
Kaiser Permanente Washington Research Institute in Seattle developed a COVID-19 vaccine in record time and started administering the shots on Monday.
"We're team coronavirus now," Kaiser Permanente study leader Dr. Lisa Jackson said on the eve of the experiment. "Everyone wants to do what they can in this emergency."
Read More First Patients of Covid-19 Vaccine Clinical Trials Begins in U.S
Covid-19 Updates in Africa
As of 18th March, 2020 13:00GMT, the number of countries infected by Covid-19  stands at 31 with The Gambia, Djibouti and Zambia being the latest to confirm their index cases.
Djibouti's Foreign Minister confirmed the country's first coronavirus case which involved a member of a Spanish military contingent that entered the country recently.
He confirmed that the group have been isolated and were under medical supervision. None of them had contact with the Djiboutian people since entry.
There are simple things we each must do to protect ourselves from #COVID19, including 👐 washing with 🧼 & 💦 or alcohol-based rub.
WHO is launching the #SafeHands Challenge to promote the power of clean 👐 to fight #coronavirus.
Join the challenge & share your 👐 washing video! pic.twitter.com/l7MDw1mwDl

— World Health Organization (WHO) (@WHO) March 13, 2020
The country is undertaking formalities that will allow for the contingent to be sent back to Spain within the shortest possible time. In the Horn of Africa region, Ethiopia and Somalia have all recorded cases. Sudan and Kenya have also done same.
A day after the Zambian authorities imposed wide ranging measures which included banning public gatherings and closing school, the first two cases were recorded according to a local news portal, Mwebantu.
The case involves a Zambian couple who arrived in the country on March 15 after a 10-day holiday in France aboard Emirates Airline, Health Minister Chitalu Chilufya said in a statement.
They were screened at the Kenneth Kaunda Airport and asked to under go self-quarantine because on arrival they showed no symptoms.
Whiles in quarantine, the husband reported symptoms following which authorities were notified and a test carried out on the couple returned positive.
The Gambia recorded its first coronavirus case yesterday in a statement by the health minister. The country becomes the 31st to be infected in Africa.
The case involved a young woman who flew in from the United Kingdom. All passengers on the flight she came in with are being traced, authorities confirmed.
Gambia's only neighbour Senegal has also been greatly impacted by the pandemic with close to thirty confirmed cases. President Macky Sall last week announced a raft of measures that included ban on public gatherings and closure of schools.
The Gambia has yet to announce such measures which most African countries – affected or virus-free – are implementing as preventive or containment measure.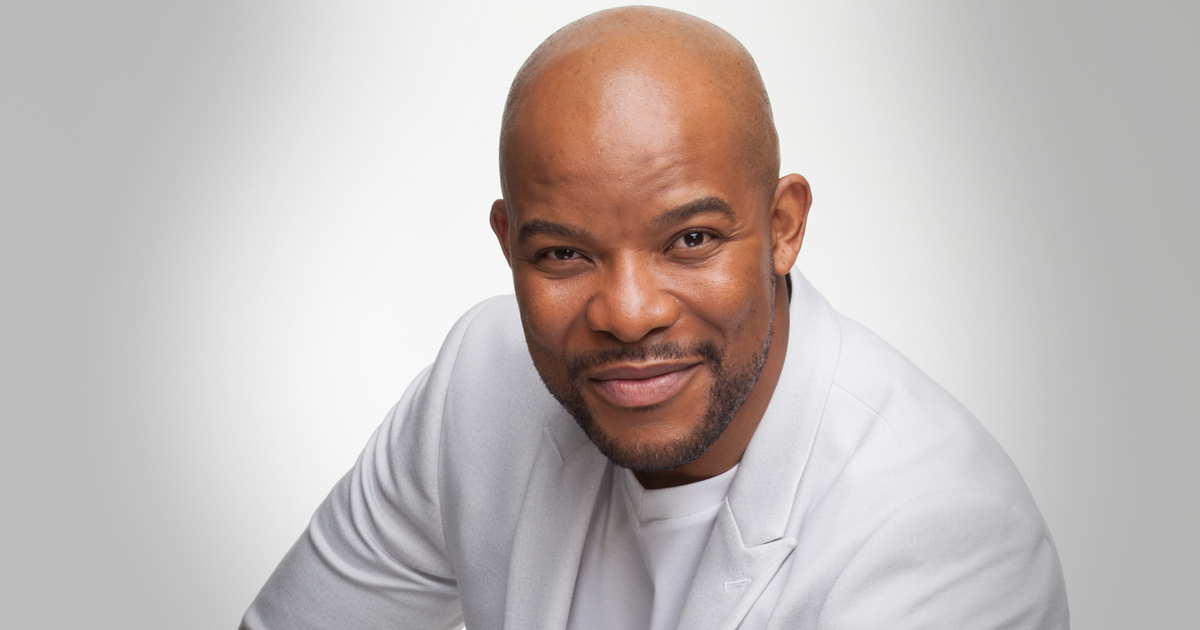 Glusea brings to you Hlomla Dandala net worth
Hlomla Dandala is a South African veteran actor, presenter and producer. He is best known for his roles as Derek Nyathi in Isidingo (1998–2001), title character Jacob Makhubu in Jacob's Cross (since 2007), and host of the reality dating show All You Need Is Love from 2002 to 2003. 
Keep reading as we bring to you Hlomla Dandala net worth and biography.
Hlomla Dandala Biogrpahy
Dandala was born on 22nd September, 1974 in Eastern Cape, South Africa. He attended Secret Heart College and furthered at Wits University both in Johannesburg South Africa.
Read Charlize Theron Net Worth
Hlomla began acting in 1995 and has since starred in several movies.
He is best known for his roles as Derek Nyathi in Isidingo (1998–2001), title character Jacob Makhubu in Jacob's Cross (since 2007), and host of the reality dating show All You Need Is Love from 2002 to 2003. He starred in the drama series Rockville as Gomorrah, the main antagonist of the third season, and e.tv's prime time soap opera, Scandal! as Kingsley Siseko Langa from 2016 until 2019.
Read Top 10 Richest Celebrities in South Africa
As of 2018, Dandala stars in The River across Sindi Dlathu (who plays Lindiwe) as her husband, Commissioner Zweli Dikana. Dandala is the son of Mvume Dandala and has a sister Gqibelo. He speaks five languages: Afrikaans, English, Xhosa, Sesotho, and Zulu.
The veteran actor has been married two times with both ending in divorce. He is currently married to his new wife Brenda Dandala. He has four (4) children.
Hlomla Dandala Net Worth
Hlomla Dandala net worth is estimated at $300000. Among the movies he has starred includes;
Fools (1997)
Red Dust (2004)
Lord Of War (2005)
Coup! (made for TV, 2006)
Sniper Reloaded (2011)
Winnie (2011) – Oliver Tambo
Contract 
Honeymoon Hotel (2014)
Momentum (as Mr. Madison)
Happiness Is a Four Letter Word (2016) with Chris Attoh.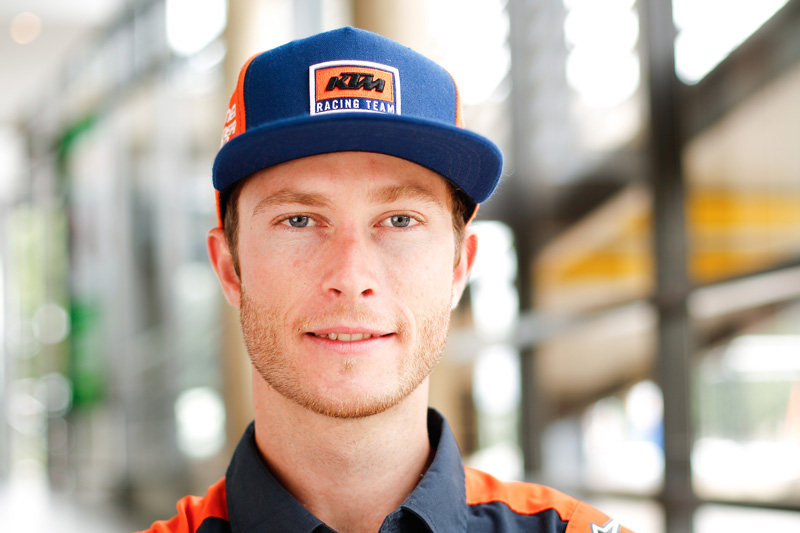 Read more about Jarryd Coetsee net worth
Jarryd Coetsee is a South African writer, actor and filmmaker. His short film, The Suit won numerous international awards. He is one of the most popular actors in South Africa. He was born on 5th August 1982. Keep reading to find Jarryd Coetsee net worth and all information related to the talented actor here.
Early life and education
Coetsee was born in Pretoria where he attended Pretoria Boys High School. His family are the custodians of Coetsenburg, one of the oldest wine estates in South Africa, established in 1682. The old manor house and estate are not open to the public.
He has a Master's degree in Film-making and Screenwriting at the London Metropolitan Film School based at Ealing Studios in West Londo and was selected to read for a Master's Degree in the History of Art at the University of Oxford.
He also holds a Master's degree in English Literature from the University of Stellenbosch and an Honours degree in Film Studies from the University of Cape Town.
He studied filmmaking at AFDA in Cape Town, . He was trained in acting by Ivana Chubbuck in Los Angeles and David Dennis in Pretoria.
Career
His short film, The Suit., won numerous international awards including the Best Short Film Award at the 11th SAFTAs and has been shown in 83 cities and towns in over 20 countries. The film features performances by Tony Award-winner John Kani and Atandwa Kani.
Three of the film festivals for which it was selected are Oscar qualifiers Urbanworld Film Festival, Pan African Film Festival and BronzeLens Film Festival.
Read Top 10 Richest Celebrities in South Africa
Coetsee was the only filmmaker from Africa selected by the Académie des Arts et Techniques du Cinéma for its prestigious Les Nuits en Or 2017 (Golden Nights 2017) which saw him participate in film-related programmes in France, Italy and Greece, and receiving an award from UNESCO at its headquarters, the World Heritage Centre, in Paris for The Suit which was selected as one of the thirty top short films from around the world.
Jarryd Coetsee Net Worth
Jarryd Coetsee Net Worth is estimated at $4 million making him one of the richest film makers in South Africa.
Glusea brings to you Nelson Chamisa net worth
Nelson Chamisa is a Zimbabwean politician and the current President of the Movement for Democratic Change He served as Member of the House of Assembly of Zimbabwe for Kuwadzana East, Harare.
Chamisa was the MDC Alliance's candidate for president in the 2018 general election, having previously been the leader of the party's youth assembly. 
Read Strive Masiyiwa net worth
On 31 March 2020, the Supreme Court of Zimbabwe ruled that Nelson Chamisa was not the legitimate MDC leader in a judgment that settles the drawn out leadership wrangle between him and Thokozani Khuphe.
Profile
Chamisa is a former chairperson of the MDC Youth Assembly. He was elected MDC spokesman at the Party Congress in June 2006. In April 2011 at the Party's congress in Bulawayo, he was elected as the Party's Organising secretary, a post that previously belonged to Elias Mudzuri.
In Parliament, he was chair of the portfolio committees of Defence and Home Affairs, Public Accounts, Gender and Youth, and Transport and Communications. Chamisa is also a member of the Local Government, Public Works & Urban Development, and the African Caribbean and Pacific Parliament. He is a former secretary-general of the Zimbabwe National Students Union.
In March 2007 he was attacked at Harare International Airport as he attempted to leave the country for Belgium; he was admitted to a hospital with a broken skull. In regards to the current situation in Zimbabwe, he said, "There is no security. There is no protection. All of us are at risk."
Read Emmerson Mnangagwa net worth
On 10 February 2009, Morgan Tsvangirai designated Chamisa for the position of Minister of Information, Communication, and Technology as part of the national unity government.
After taking office, he fell into a dispute with Webster Shamu, the Minister of Information and Publicity, regarding which ministry should deal with telecommunications. The Herald reported on 10 April 2009, that President Robert Mugabe had assigned responsibility for telecommunications to the Ministry of Transport, headed by Nicholas Goche. Chamisa and Tsvangirai objected to this decision, saying that Mugabe had no power to unilaterally assign telecommunications to another ministry under the terms of the power-sharing agreement.
Chamisa served as a cabinet minister from February 2009 to July 2013, until the end of the Government of national Unity. He also served as the Movement for Democratic Change's (MDC-T) organising secretary. He lost the position of party Secretary-General in the party's 2014 Congress to Douglas Mwonzora. Chamisa has been accused of barring other youth and student leaders from having closer access to party president Tsvangirai, a move allegedly meant to protect his position. 
Nelson Chamisa Net Worth
Nelson Chamisa net worth is estimated to be in millions. He is one of the richest men in Zimbabwe.
Chamisa holds a bachelor's degree in political science and public administration, and an LLB (Honours) from the University of Zimbabwe. He is a qualified lawyer and has worked for Harare law firm Atherstone and Cook since November 2014. In 2016, he obtained a degree in Pentecostal Theology from Living Waters Theological Seminary of Harare, a seminary affiliated with the Apostolic Faith Mission in Zimbabwe.