Corona Virus Updates:Trump Says He Will Be Tested for Coronavirus 'Fairly Soon'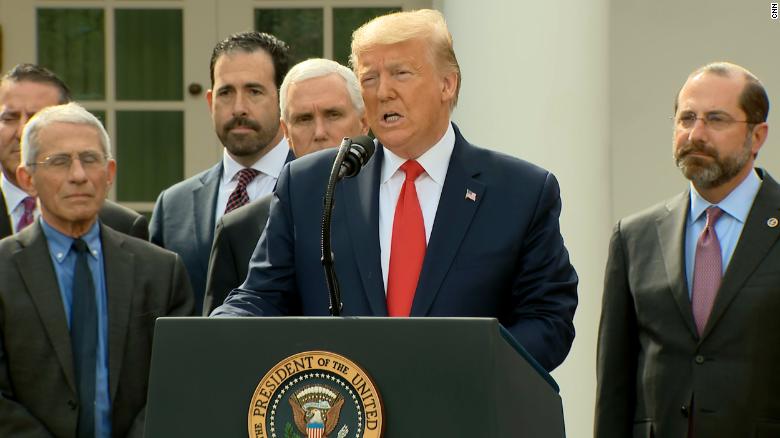 Trump Says He Will Be Tested for Coronavirus soon
The president, who was photographed last weekend with a Brazilian official who was later told he had the virus, had first said he wasn't going to be tested because he wasn't sick.
There was one big question looming on Friday over the Rose Garden, where President Trump held an afternoon news conference and announced new emergency measures to combat the spread of the coronavirus.
As Mr. Trump introduced a line of chief executives and public health officials, praising their efforts and those of his administration, the mystery was the president's own health. Would Mr. Trump, 73, be tested after interacting with a Brazilian official who tested positive for the virus just days after meeting with him in Florida?
On an issue that seemed cut and dry, yes or no, Mr. Trump hedged.
First he insisted that he did not have any symptoms, and noted that getting tested might set a bad example. "We don't want people without symptoms to go and do the test," he said.
Then a reporter questioned whether Mr. Trump was disregarding the advice of Dr. Anthony S. Fauci, the public health official standing directly to his right, who has recommended tests and self-quarantining for anyone who stood next to someone who had tested positive
Trump Says He Will Be Tested for Coronavirus soon
MORE: Brazil communications secretary who met Trump tests positive for COVID-19

Pic via @fabiowajngarten Instagram@fox5dc https://t.co/3YDPV7xrLL pic.twitter.com/SAfO0QHfUb

— Tisha Lewis FOX 5 DC (@TishaLewis) March 12, 2020
"I think they shouldn't be jumping to get the test unless it's necessary, but I think they have to listen to their doctors," the president said.
But when pressed again on the issue, Mr. Trump equivocated. In fact, he said, he did plan to get tested "fairly soon," but not because of his exposure to an infected individual.
Read Updates on Coronavirus(Covid-19) from Glusea.com
"Not for that reason," he said, without providing another reason for the test that until now he appears to have resisted. "I think I will do it anyway. Fairly soon. We're working out a schedule."
Pressure on Mr. Trump to get tested has been growing since he came into contact with Fabio Wajngarten, a top communications aide to President Jair Bolsonaro of Brazil, who tested positive days after a visit last weekend to Mr. Trump's Mar-a-Lago resort in Florida. At Mar-a-Lago, Mr. Wajngarten participated in meetings with the president and posed for a photograph with Mr. Trump and Vice President Mike Pence.
Senators Rick Scott of Florida and Lindsey Graham of South Carolina both announced on Thursday plans to self-quarantine because of potential contact with Mr. Wajngarten, and Mr. Bolsonaro was also tested for the virus. He announced on Friday that he test had tested negative.
Read Latest Updates on from WHO
But Mr. Trump said he was dubious of Mr. Wajngarten's condition, and on Friday played down his interactions with him. "There was somebody that they say has it," he said. "I have no idea who he is. I take pictures and it lasts for literally seconds."
In one photograph, which Mr. Wajngarten posted on social media, the Brazilian official is standing shoulder to shoulder with Mr. Trump, who is clutching a brown "Make Brazil Great Again" baseball cap.
A video from the event also showed Mr. Wajngarten standing directly behind Mr. Trump and Mr. Bolsonaro as they addressed a crowd. Later in the evening, Mr. Wajngarten attended a birthday party for Kimberly Guilfoyle — an adviser to Mr. Trump's re-election campaign and the girlfriend of his eldest son, Donald Trump Jr. — that Mr. Trump also attended.
Stephanie Grisham, the White House press secretary, declined to provide any more information about when Mr. Trump would be tested, or whether any members of his family or his administration would also undergo testing. A spokeswoman for Mr. Pence did not respond to questions about whether he, too, would submit himself to a coronavirus test.
Mr. Trump's news conference took place on a warm, springlike day, with cherry blossoms blooming, a balmy backdrop that belied the anxiety gripping the nation. Governors across the country had ordered schools to close, and people nationwide had been ordered to work from home indefinitely.
At the news conference, Seema Verma, the administrator of the Centers for Medicare and Medicaid Services, said nursing homes should temporarily restrict all visitors and nonessential personnel from their facilities.
"Trump Says He Will Be Tested for Coronavirus soon"
Source NYtimes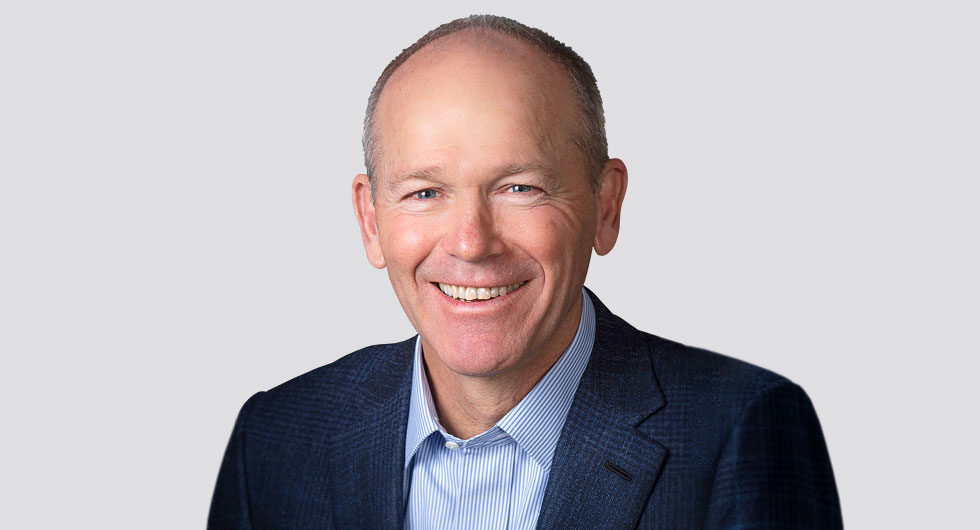 Dave Calhoun net worth: David L. Calhoun is an American businessman and president and CEO of The Boeing Company. He was appointed after the then CEO, Dennis Muilenburg, was fired amidst safety issues regarding the 737 MAX after two fatal crashes that claimed the lives of 346 passengers and crew on board. Read on to find more information about Dave Calhoun net worth in this article.
Early life
Calhoun was born on April 18, 1957 in Philadelphia, Pennsylvania. He grew up in Allentown, Pennsylvania, where he graduated from Parkland High School in 1975. In high school, Calhoun was one of three captains of the varsity basketball team and he played golf In 1979, he graduated from Virginia Tech with a degree in accounting.
Career
After Calhoun graduated from college, he gained employment at General Electric (GE). He decided to work for GE at that time, due to its close proximity to where he lived in Lehigh Valley.
 He worked at GE for 26 years, overseeing transportation, aircraft engines, reinsurance, lighting and other GE units, before ultimately being appointed as vice chairman of the company and a member of GE's Board of Directors in 2005.
Calhoun left GE to join privately held global information services firm VNU as CEO in 2006. Under his leadership the company rebranded itself as Nielsen Holdings, returned to the public markets in 2011, and was added to the S&P 500 Index in 2013.
 In 2014, Calhoun became executive chairman of Nielsen and also joined The Blackstone Group as a senior managing director and head of portfolio operations and a member of Blackstone's management committee. Blackstone had been one of six private equity firms that backed Nielsen's transformation. During his career, Calhoun was on the board of directors of Caterpillar, Gates Corporation, and Medtronic.
Boeing Career
Since 2009, Calhoun has served as a director at Boeing, and was named lead independent director in 2018. In October 2019, he was named chairman of Boeing in the wake of the Boeing 737 MAX groundings, and on December 23, 2019, he stepped down as chairman in preparation for becoming Boeing's CEO and president, effective January 13, 2020.
Read Andrew Mackenzie net worth
Dave Calhoun Net Worth
Dave Calhoun net worth is estimated at $ 30 million. In 2020, Calhoun earned $21.1 million in compensation. Calhoun owns over 5,000 units of Boeing Co stock worth over $4,499,450 and over the last 12 years he sold BA stock worth over $20,667,800.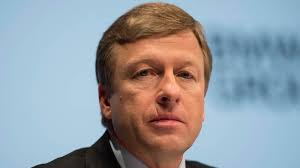 What is Oliver Zipse net worth: Oliver Zipse is a German manager who has been serving as Chairman of the Board of Management (CEO) of BMW. He has been the CEO since 2019. Read on to find Oliver Zipse net worth here.
Early life and education
graduated from high school in Bensheim in 1983. He studied computer science and mathematics at the University of Utah in Salt Lake City from 1983 to 1985 without obtaining a degree. In 1985 he switched to mechanical engineering at the Technische Universität Darmstadt and graduated in 1991 with a degree in mechanical engineering.
Read Andrew Mackenzie net worth
 In 1999 he also graduated from the Kellogg-WHU Executive MBA Program which is a joint MBA degree from Kellogg School of Management, the USA, and WHU – Otto Beisheim School of Management, Germany.
Career
Zipse has spent his entire professional life at BMW AG. He joined the company in 1991 as a trainee in development, technical planning and production. From 1992 to 1994, he worked as a project engineer in technology development. From 1994 to 2006, he held various leadership positions in development, production and production planning in Munich and South Africa.
 From 2007 to 2008 he was the plant manager at the Mini-plant Oxford. From 2009 to 2012, he was head of technical planning before becoming head of group planning and production strategy from 2012 to May 2015.
On May 13, 2015, he was appointed to the board of management of BMW AG, succeeding former chairman Harald Krüger; Zipse moved up to that position from a management role in product strategy and running the Mini assembly plant in England. His primary responsibility in that board role was for production.
One news report summarized his achievement as: "Under Zipse's watch, BMW's efficient production network, which he expanded in Hungary, China and the U.S., has helped the company deliver industry-leading profit margins despite its relatively small scale".
On July 18, 2019, Zipse was appointed chairman of the Board (CEO), effective 16 August 2019. He was described by Norbert Reithofer, chairman of the supervisory board, as "a decisive strategic and analytical leader".
Oliver Zipse Net Worth
According to mywage, Oliver takes a monthly salary of $290,000 and an annual salary of over $3 million as CEO. Zipse is an advocate of experimenting and pioneering new technologies within the BMW group
Charles Woodburn Net Worth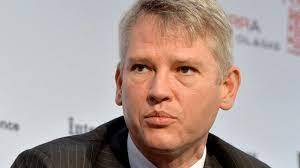 What is Charles Woodburn net worth?
Charles Woodburn is a British businessman who has been the CEO of BAE Systems since July 2017.
Woodburn earned a bachelor's degree in electrical sciences from St John's College at the University of Cambridge in 1992 and a PhD in engineering from Cambridge University, followed by an MBA from Erasmus University Rotterdam.
Keep reading to find Charles Woodburn net worth
Read Tim Cook net worth
Before working for BAE Systems, Woodburn was chief executive of Expro Group, which surveys and manages oil and gas wells around the world. He had also spent 15 years at Schlumberger, an oil services company, overseeing major projects in Thailand, Australia, and the US.
On joining BAE Systems he was to be paid a base salary of £750,000 a year and given more than £1.6m to buy him out of incentive schemes at Expro. It was reported in December 2016 that he was paid a total joining package worth £3 million.
Read Latest Updates here
Thanks for reading Charles Woodburn net worth
Content on this website is protected by DMCA. reproducing any content on this site without explicit permission is strictly prohibited.