find out Cletus Ibeto net worth
Cletus Madubugwu Ibeto is a Nigerian businessman and philanthropist.
He is the founder and Chairman of Ibeto Group, the largest conglomerate in the Eastern part of Nigeria.
Cletus Ibeto net worth is $ 3.8 billion
Cletus Ibeto Profile
Cletus Ibeto was born on the 6th of November, 1952 in Nnewi city of Anambra State, a city best known for their entrepreneurial endeavours.
Ibeto's father had decided that he will not have his three sons tour the path of academic learning. He felt it wise to have one of his sons learn trade which is a respected and well known path among the entrepreneurial clan of Nnewi kingdom.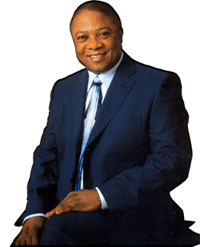 Cletus Ibeto started out as a spare parts import dealer, after spending some time as an apprentice in the motor parts business, a gradual step taken by many eastern traders.
In March 1988 he stopped direct importation of lead-acid automotive battery and plastic motor accessories, after completing his factory in Nnewi.
By 1995 The Ibeto Group had become one of the largest auto spare parts manufacturing outfits in the country.
Read Dangote Net Worth
He established Ibeto Petrochemical Industries Ltd. which is engaged in the blending of oil lubricants as well as the production of various types of petroleum products for local and international markets.
The Company owns the largest liquid storage facilities for petroleum products in Nigeria with a capacity of over 60,000 metric tonnes located at Apapa Wharf and Ibru Jetty Complex, Lagos.
In May 2018, Ibeto Cement Company Limited announced a reverse merger with Century Petroleum Corporation, a United States (U.S.) publicly-traded petroleum exploration and production company in a move to enter global markets and bypass the complex process of listing. Ibeto acquired a 70% controlling stake of the company and Cletus Ibeto was subsequently made the Chairman of the Board of Directors.
Cletus Ibeto Net Worth
Cletus Ibeto net worth is $3.8 billion. He is one of the richest people in Nigeria.
Companies owned by the billionaire includes;
Union Autoparts Manufacturing company ltd
Ibeto petrochemical industries limited
Eastern Bulkcem company ltd
Ibeto cement company
Kings palace hotels
Odoh holdings
Ibeto industries
palmax Agencies
Energy Network