Chinese Ban The Eating of Snakes, Cats and Dogs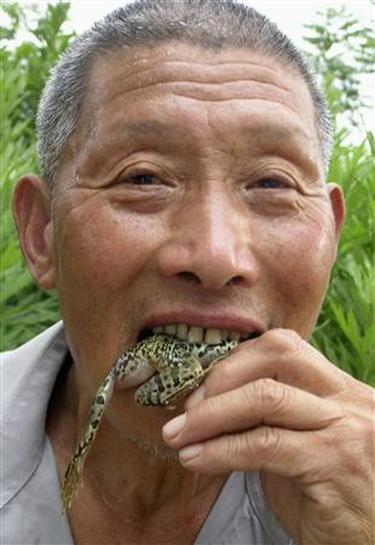 Chinese ban the eating of dogs and cats?
One of the most positive news to hit the global front from china is the fact that they are beginning to refrain from eating certain foods most parts of the world Would not.
The Chinese race for some time now have been criticized for eating certain animal including; frogs, snakes, among others. What is more disgusting is the fact that they eat some of these animals uncooked uuugh..
Well information gathered by Glusea.com indicates that the Chinese city of of Shenzhen have ban the sale and consumption of Dog and Cat meat.
It comes after the coronavirus outbreak was linked to wildlife meat, prompting Chinese authorities to ban the trade and consumption of wild animals.
Shenzhen went a step further, extending the ban to dogs and cats. The new law will come into force on 1 May.
Thirty million dogs a year are killed across Asia for meat, says Humane Society International (HSI).
However, the practice of eating dog meat in China is not that common – the majority of Chinese people have never done so and say don't want to.
"Dogs and cats as pets have established a much closer relationship with humans than all other animals, and banning the consumption of dogs and cats and other pets is a common practice in developed countries and in Hong Kong and Taiwan," the Shenzhen city government said, according to a Reuters report.
"This ban also responds to the demand and spirit of human civilization."
"This really could be a watershed moment in efforts to end this brutal trade that kills an estimated 10 million dogs and 4 million cats in China every year," said Dr Peter Li, China policy specialist for HSI.
In February, Chinese authorities banned the trade and consumption of wild animals.
The move came after it emerged that a market in Wuhan selling wild animals and wildlife meat could have been the starting point for the outbreak of the new coronavirus, providing the means for the virus to travel from animals to humans.
News of this led the Chinese government to crack down strongly on the trade and on the markets that sold such products.
🇨🇳 🐕🐩😿
So Dont betray companion animals.🐱Urgently establish the animal protect law!
Have a look Whats youve done.😭#Yulin
🆘.@cesarmillan.@VictoriaS.@PDChinese.@XHNews.@ChinaDaily.@PDChina.@Echinanews
.@nytimes.@BBCWorld @cnnbrk @AP @FoxNews @HuffPost @NBCNews @abc @cbs pic.twitter.com/T4p79AgnE6

— oi (@oimaco8) July 3, 2019
Content on this website is protected by DMCA.  Dont waste your time copying because you would eventually remove it.