Chinedu Ikedieze Net Worth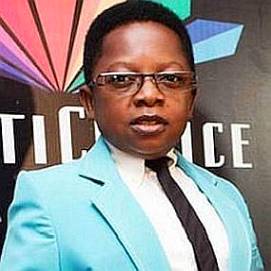 Chinedu Ikedieze net worth 2023: Chinedu Ikedieze, is a Nigerian actor, entrepreneur, and serial investor. He has featured in over 150 films in a career spanning over 20 years. Chinedu Ikedieze net worth as of 2023 is $3.8 million.
Chinedu Ikedieze net worth: Profile
Chinedu was born 12th December, 1977 in Bende, Abia State, Nigeria to parents Mr. and Mrs. Michael Ikedieze Ogbonna. He had his primary and secondary education in Aba, Abia State.
After completing his secondary education he pursued a Higher National Diploma (HND) in Theatre Arts. He also attended the Institution of Management and Technology (IMT), Enugu where he graduated with a degree in Theater Art.
Career
Chinedu desired to become a lawyer but that never came to pass. He started his movie career Wayback in the late 1990s by acting in minor roles. He rose to firm after starring in a movie titles Aki an Ukwa alongside his screen mate Osita Iheme in 2002.
He has since starred in over a hundred movies in Nigeria. Both Chinedu and Osita has been maintaining onscreen and offscreen chemistry which is widely praised by the Nollywood fraternity. Due to their small physique nature, they had the advantage to act as children for a long time.
Chinedu Ikedieze net worth
Chinedu net worth 2023 is about $3.8 million. He is one of the successful actors in Nigeria. He is also considered one of the funniest actors in Nigeria.
In 2007, Ikedieze received the Lifetime Achievement Award at the African Movie Academy Awards. He was also honored with the Order of the Federal Republic which was given by the then Nigerian President Goodluck Jonathan for his immense contributions to Nollywood and to the economic growth of the country.
Some Movies Starred by the talented actor are;
Tell Them (2003)
Oke Belgium (2003)
Good Mother (2003)
Informant (2003)
Johnny Just Come (2003)
Nicodemus (2003)
Nwa Teacher (2003)
Twin Brothers (2003)
Aka Gum (2002)
Okwu na uka (2002)