Chief Keef Net Worth 2021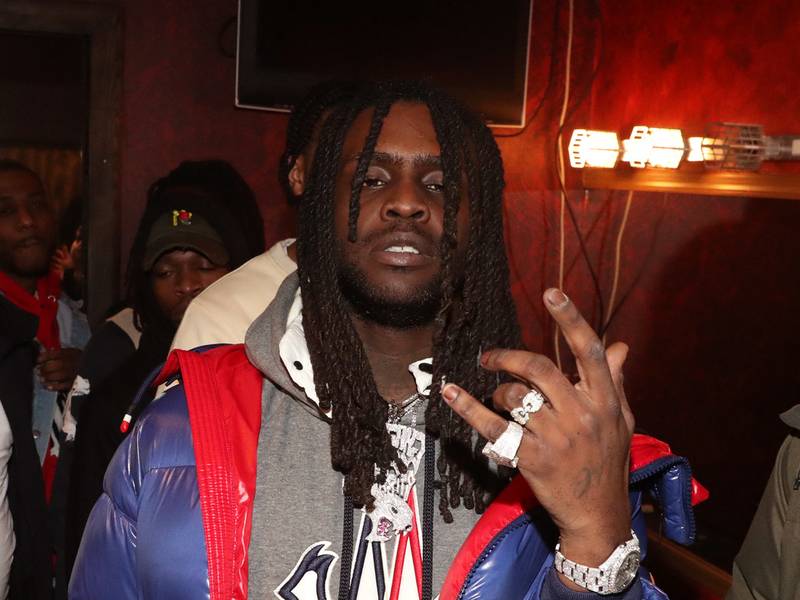 Glusea brings to you Chief Keef net worth
| | |
| --- | --- |
| Net worth | $3 million |
| Source of wealth | Rapper, singer, songwriter, and record producer |
| Date of Birth | August 15, 1995 |
| Country | United States |
Chief Keef Net Worth
Chief Keef net worth: Keith Farrelle Cozart  better known by his stage name Chief Keef, is an American rapper, singer, songwriter, and record producer who has a net worth of $3 million. Cozart's music first became popular during his teen years in the early 2010s among high school students from Chicago's South Side.
Life and career
Chief Keef was born Keith Farrelle Cozart in Chicago, Illinois, to Lolita Carter who was 15 and unwed. He is named after his deceased uncle, Keith Carter, who was known as "Big Keef." 
He lived at the Parkway Garden Homes, locally known as O-Block, located in the Washington Park neighborhood on the city's South Side, a stronghold for the Black Disciples street gang of which Chief Keef is a member. 
Read Richest Rappers in the world
Chief Keef has been estranged from his biological father, Alfonso Cozart, since he was a minor. His legal guardian was his grandmother with whom he lived in Chicago. He began rapping as a 5-year-old using his mother's karaoke machine and tapes to record his music.
 During his childhood, Chief Keef attended Dulles Elementary School and the Banner School, a therapeutic day school. He dropped out of Dyett High School at age 15.
In 2012, his popular local single "I Don't Like" was remixed by American rapper Kanye West and reached the Billboard Rap Top 20, further raising Cozart's profile.
A bidding war between major labels resulted in Keef signing with Interscope. His debut album Finally Rich was released in December 2012, and featured the singles "I Don't Like" and "Love Sosa", which would popularize the Chicago rap subgenre drill.
Chief Keef has faced ongoing legal issues during his career, including weapons possession charges, house arrest sentences, and a performance ban imposed by Chicago authorities.
Read Ice Cube net worth
 Though he was dropped from Interscope in late 2014 and later signed to 1017 Records, he continued self-releasing projects through his own Glo Gang label. These included: Nobody (2014), Back from the Dead 2 (2014), Bang 3 (2015), and Thot Breaker (2017).
In recent years, critics have pointed to Chief Keef as a major influence on contemporary hip hop through his innovation with the drill subgenre and the impact of his music on other artists.
Glo Gang
As part of his contract with Interscope Records, Chief Keef's label imprint, Glory Boyz Entertainment (GBE), was established.
He and his manager, Rovan Manuel, each owned 40% of GBE's shares. Chief Keef's cousin and fellow rapper, Fredo Santana, his uncle Alonzo Carter, and Anthony H. Dade, owned the remaining 20% of GBE. Various associates would be signed with the label, such as rappers Lil Reese, Fredo Santana and producer Young Chop
Content on this website is protected by DMCA. reproducing any content on this site without explicit permission is strictly prohibited.