Changpeng Zhao Net Worth 2023, Binance, House and Wife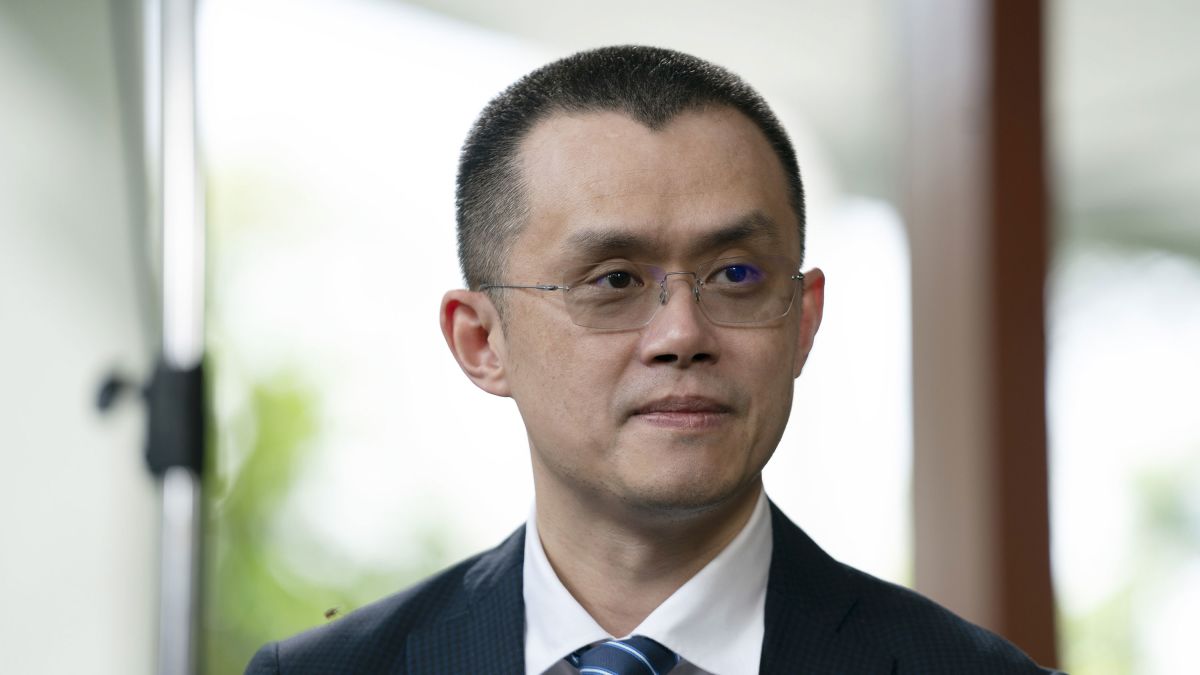 what is Changpeng Zhao net worth in 2023? Changpeng Zhao is a Chinese-Canadian business executive. He is the man behind one of the largest crypto exchange and trading platform, Binance.
| | |
| --- | --- |
| Net worth | $96 billion |
| Full name | Changpeng Zhao |
| Date of Birth | September 10, 1977 |
| Nationality | Canadian |
Changpeng Zhao Net Worth Summary
Changpeng Zhao Net Worth is reported at $96 billion making him one of the richest men in the world according to new calculations from the Bloomberg Billionaires Index.
Zhao's projected fortune now rivals that of Oracle (ORCL) founder Larry Ellison and surpasses that of Mukesh Ambani, the Indian tycoon whose fortune has also soared over the last two years.
Zhao's net worth may be even higher than $96 billion since Bloomberg did not account for Zhao's personal holdings of Bitcoin and Binance Coin, the cryptocurrency issued by Binance.
Factoring in Zhao's personal crypto holdings would likely give him a fortune on par with that of Bill Gates, the world's fourth richest person with a $135 billion net worth, and Zuckerberg, the world's fifth richest with $124 billion.
Early life and education
Zhao was born on September 10th, 1977, in China's Jiangsu province. In the late 1980s, he moved with his family to Canada when he was 12 years of age, settling in Vancouver, British Columbia. His parents were both teachers in China, and father worked as a university instructor before he was branded a "pro-bourgeois intellect" and exiled to rural areas shortly after Zhao's birth.
Zhao attended McGill University in Montreal, Quebec, where he majored in computer science.
Changpeng Zhao Career
After graduating university, Zhao received an internship in Tokyo working for a subcontractor of the Tokyo Stock Exchange, developing software for matching trade orders. He then worked full-time for four years at Bloomberg Tradebook where he was a developer of futures trading software.
Zhao founded founded Fusion Systems in 2005 after relocating to Shanghai in China. Fusion systems attained the status of one of the fastest high-frequency trading systems for brokers.
Beginning in 2013, he worked for various cryptocurrency projects including Blockchain.info and also served as chief technology officer of OKCoin.
Launch of Binance
After working for several companies, Zhao decided to launch his own crypto Exchange company called Binance in 2017.
The company was launched in July 2017, after raising $15 million in an initial coin offering. In less than eight months, Zhao grew Binance into the world's largest cryptocurrency exchange by trading volume, as of April 2018.
Zhao also launched blockchain network Binance Smart Chain that has made significant contribution to the development of the decentralized finance industry. The success of Binance is the main source of Changpeng Zhao net worth making him one of the richest people in Crypto according to Forbes.
Binance was founded in China but moved its servers and headquarters to Japan prior to the Chinese government's ban on cryptocurrency trading in September 2017.
Binance has extended its operations to Europe and now operates in Malta and Bermuda.
In 2020, Binance reached $2 trillion in total trading volume, and its Binance Coin (BNB) is now the third-biggest cryptocurrency by market cap.
Controversy
Like all successful companies, Binance has been hit with several allegations concerning its operations.
On 28 October 2020, Forbes staff released leaked documents alleging that Binance and Zhao created an elaborate corporate structure designed to intentionally deceive United States regulators and secretly profit from cryptocurrency investors located in the country.
Binance officially blocks access from IP addresses located in the United States, but "potential customers would be taught how to evade geographic restrictions", Forbes claimed.
In May 2021 it was reported that Binance was under investigation by both the Internal Revenue Service and the United States Department of Justice on allegations of money laundering and tax offenses.
Changpeng Zhao net worth Summary
Zhao sits on a fortune of an estimated $96 billion. The ascent of the Chinese-Canadian entrepreneur is emblematic of the rapid creation of wealth in the fast-moving world of digital currencies..
What do you think about Changpeng Zhao net worth? leave your reply in the comments below.
Source: Glusea