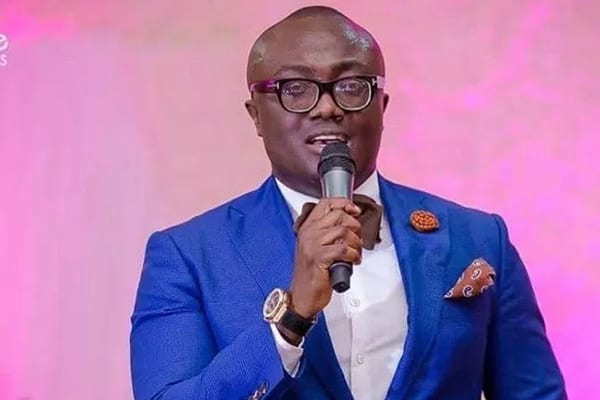 We bring to you Bola Ray net worth 2023
Bola Ray known in real life as Nathan Kwabena Anokye Adisi is a Ghanaian entrepreneur and radio and Tv personality. He is the CEO of Excellence in Media (EIB) network and also CEO of Empire Group. Bola Ray is among Ghana's most renowned radio and television personalities and has developed into one of the nation's foremost authorities in media management, business development and event production. He is an icon for possibility, perseverance, discipline and success with humility. As a visionary with a keen eye for talent, he inspires those that follow in his entrepreneurial, philanthropic and artistic footsteps. He is a popular person in the Ghanaian media and entrepreneurial sphere which make people ask the question, what is Bola Ray net worth ?
Bola Ray Biography
Nathan Adisi was born on March 1, 1977 to Gladys Adisi. He attended Accra Academy where he had his secondary school education. He proceeded to the University of Ghana Business School where he obtained a Diploma in Public Administration and he pursued a Bachelor of Science Degree in Business Administration from Central University. In 2015 he graduated with an MBA in Global Business and Sustainability from the Catholic University of the Sacred Heart of Milan (ALTIS) and the Catholic Institute of Business and Technology (CIBT).
Bola Ray Career
Bola Ray started his media career with Radio Universe. He preceded to Top Radio after Radio Universe, where he hosted 'Top City Jam' while still a student at University of Ghana. He was the first African and Ghanaian to host Top of the Pops on BBC Radio In 2003, he moved to Joy Fm to become the host of the Drive Time Show, leading it to be recognized as the most influential drive time show on radio in Ghana. He is now the host of 'Revealed With Bola Ray' .
BOLA RAY AWARDS
below are the list of awards won by Bola Ray
Best Radio Personality (RTP Awards) -2015
Radio Late Afternoon Show Host of the Year (RTP Awards)-2015
Most Influential Young Ghanaian – 2nd Most Influential Personality

)

Avance Media)-2015
GUBA Media and Entertainment Award (GUBA Awards)-2015
Man of the Year – Communication (Exclusive Men of the Year (EMY) Awards)-2016
Individual Philanthropist of the year (NPF-G)-2017
Most Influential Entertainment Personality of the year(Shine Publications)-2018
READ WENDY SHAY NET WORTH
BOLA RAY NET WORTH 2023
Bola Ray is one of the richest entrepreneurs and media personalities in Ghana. Not much is known about Bola Ray net worth but from the review of his personal life by Glusea.com, Bola Ray is said to be worth millions of Dollars. He is the founder and CEO of Empire Entertainment, Organizers of "Ghana meets Naija". Bola Ray once bought a Toyota saloon Car for Bukum Banku.