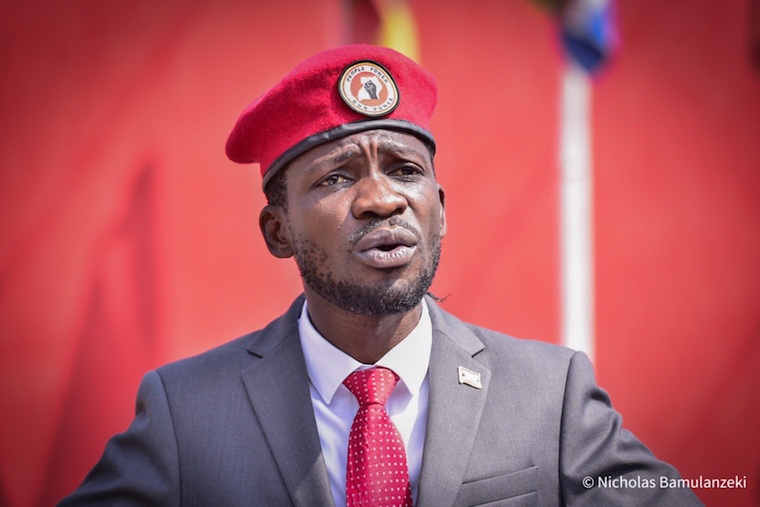 We bring to you Bobi Wine net worth
Bobi Wine is is a Ugandan politician, activist, singer, actor, businessman and philanthropist.
His birth name is Robert Kyagulanyi Ssentam, he serves as the member of parliament representing Kyadondo East constituency in Wakiso District, in Uganda's Central Region.
Keep reading to find more on Bobo Wine net worth
Bobi Wine Profile
Robert Kyagulanyi Ssentamu was born on 12 February 1982 in Nkozi Hospital.
He grew up in the Kamwookya slum in the northeastern part of Kampala, the capital city of Uganda.
Kyagulanyi attended Kitante Hill School, where he attained his Uganda Certificate of Education in 1996. He then proceeded to Kololo Senior Secondary School and graduated in 1998.
Bobi then attended Makerere University in Kampala, where he studied music, dance, and drama, graduating with a Diploma in 2003.
In 2016 Bobi Wine gained admission to study a bachelors degree in law at the International University of East Africa (IUEA), where he got in contact with David Lewis Lubongoya, then, his administrative law lecturer, and now people power movement chief executive secretary .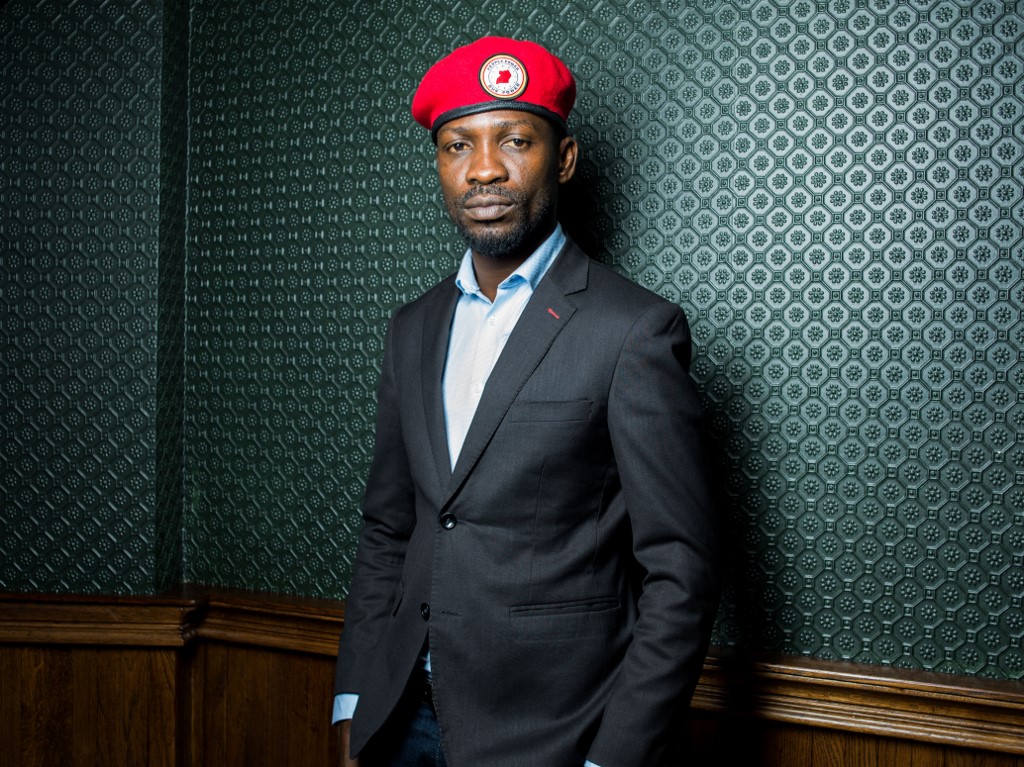 Music career
Kyagulanyi began his music career in the early 2000s, and adapted the stage name Bobi Wine.
His first singles "Akagoma", "Funtula", and "Sunda" (featuring Ziggy D) brought him success in the East African music scene.
His music has been characterized as reggae, dance hall, and afrobeat, often with a socially conscious message.
Bobi was the leader of the group Fire Base Crew until its disbandment, after which he started a new group known as Ghetto Republic of Uganja. He has released more than 70 songs over 15 years.
Political Career
In April 2017, Kyagulanyi announced his candidacy for parliament in an upcoming by-election for the Kyaddondo East Constituency.
He won the contest by a wide margin, beating two seasoned candidates: Sitenda Sebalu of the ruling National Resistance Movement (NRM) party and Apollo Kantinti of the main opposition party Forum for Democratic Change (FDC).
On 24 July 2019, Kyagulanyi formally announced his bid to run for President in the 2021 general election.
Read The Richest Man in Uganda
announced that he had joined the National Unity Platform opposition political party whose spokesperson is Joel Ssenyonyi and had been elected its President and presidential flag-bearer in the upcoming February 2021 national election.
He is currently the leader of a latter prominent political party, NUP, National Unity Platform.
Bobi Wine Net Worth
Bobi's net worth is currently estimated at UGX700 million.
He owns a fleet of cars qand houses worth millions of Ugandan shillings
Kyagulanyi has supported several practical projects to improve conditions for the poor.
In 2012, he started a campaign to promote more regular cleaning in hospitals, sanitation, garbage management, and hand washing to prevent disease.
Wine was named as a parenting ambassador by Twaweza, an NGO that focuses on education and citizen engagement in East Africa.
In 2014, Kyagulanyi was named as an ambassador for Save the Children's EVERY ONE campaign
Read Also Jah Prayzah Net Worth
Bobi Wine net worth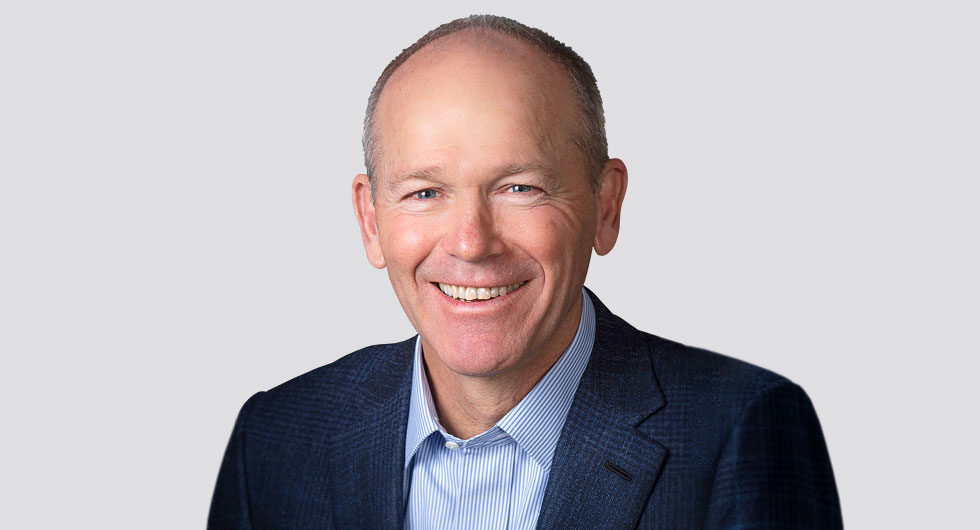 Dave Calhoun net worth: David L. Calhoun is an American businessman and president and CEO of The Boeing Company. He was appointed after the then CEO, Dennis Muilenburg, was fired amidst safety issues regarding the 737 MAX after two fatal crashes that claimed the lives of 346 passengers and crew on board. Read on to find more information about Dave Calhoun net worth in this article.
Early life
Calhoun was born on April 18, 1957 in Philadelphia, Pennsylvania. He grew up in Allentown, Pennsylvania, where he graduated from Parkland High School in 1975. In high school, Calhoun was one of three captains of the varsity basketball team and he played golf In 1979, he graduated from Virginia Tech with a degree in accounting.
Career
After Calhoun graduated from college, he gained employment at General Electric (GE). He decided to work for GE at that time, due to its close proximity to where he lived in Lehigh Valley.
 He worked at GE for 26 years, overseeing transportation, aircraft engines, reinsurance, lighting and other GE units, before ultimately being appointed as vice chairman of the company and a member of GE's Board of Directors in 2005.
Calhoun left GE to join privately held global information services firm VNU as CEO in 2006. Under his leadership the company rebranded itself as Nielsen Holdings, returned to the public markets in 2011, and was added to the S&P 500 Index in 2013.
 In 2014, Calhoun became executive chairman of Nielsen and also joined The Blackstone Group as a senior managing director and head of portfolio operations and a member of Blackstone's management committee. Blackstone had been one of six private equity firms that backed Nielsen's transformation. During his career, Calhoun was on the board of directors of Caterpillar, Gates Corporation, and Medtronic.
Boeing Career
Since 2009, Calhoun has served as a director at Boeing, and was named lead independent director in 2018. In October 2019, he was named chairman of Boeing in the wake of the Boeing 737 MAX groundings, and on December 23, 2019, he stepped down as chairman in preparation for becoming Boeing's CEO and president, effective January 13, 2020.
Read Andrew Mackenzie net worth
Dave Calhoun Net Worth
Dave Calhoun net worth is estimated at $ 30 million. In 2020, Calhoun earned $21.1 million in compensation. Calhoun owns over 5,000 units of Boeing Co stock worth over $4,499,450 and over the last 12 years he sold BA stock worth over $20,667,800.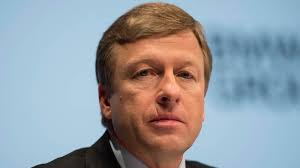 What is Oliver Zipse net worth: Oliver Zipse is a German manager who has been serving as Chairman of the Board of Management (CEO) of BMW. He has been the CEO since 2019. Read on to find Oliver Zipse net worth here.
Early life and education
graduated from high school in Bensheim in 1983. He studied computer science and mathematics at the University of Utah in Salt Lake City from 1983 to 1985 without obtaining a degree. In 1985 he switched to mechanical engineering at the Technische Universität Darmstadt and graduated in 1991 with a degree in mechanical engineering.
Read Andrew Mackenzie net worth
 In 1999 he also graduated from the Kellogg-WHU Executive MBA Program which is a joint MBA degree from Kellogg School of Management, the USA, and WHU – Otto Beisheim School of Management, Germany.
Career
Zipse has spent his entire professional life at BMW AG. He joined the company in 1991 as a trainee in development, technical planning and production. From 1992 to 1994, he worked as a project engineer in technology development. From 1994 to 2006, he held various leadership positions in development, production and production planning in Munich and South Africa.
 From 2007 to 2008 he was the plant manager at the Mini-plant Oxford. From 2009 to 2012, he was head of technical planning before becoming head of group planning and production strategy from 2012 to May 2015.
On May 13, 2015, he was appointed to the board of management of BMW AG, succeeding former chairman Harald Krüger; Zipse moved up to that position from a management role in product strategy and running the Mini assembly plant in England. His primary responsibility in that board role was for production.
One news report summarized his achievement as: "Under Zipse's watch, BMW's efficient production network, which he expanded in Hungary, China and the U.S., has helped the company deliver industry-leading profit margins despite its relatively small scale".
On July 18, 2019, Zipse was appointed chairman of the Board (CEO), effective 16 August 2019. He was described by Norbert Reithofer, chairman of the supervisory board, as "a decisive strategic and analytical leader".
Oliver Zipse Net Worth
According to mywage, Oliver takes a monthly salary of $290,000 and an annual salary of over $3 million as CEO. Zipse is an advocate of experimenting and pioneering new technologies within the BMW group
Charles Woodburn Net Worth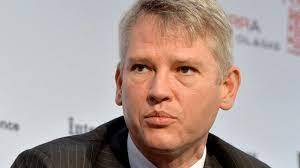 What is Charles Woodburn net worth?
Charles Woodburn is a British businessman who has been the CEO of BAE Systems since July 2017.
Woodburn earned a bachelor's degree in electrical sciences from St John's College at the University of Cambridge in 1992 and a PhD in engineering from Cambridge University, followed by an MBA from Erasmus University Rotterdam.
Keep reading to find Charles Woodburn net worth
Read Tim Cook net worth
Before working for BAE Systems, Woodburn was chief executive of Expro Group, which surveys and manages oil and gas wells around the world. He had also spent 15 years at Schlumberger, an oil services company, overseeing major projects in Thailand, Australia, and the US.
On joining BAE Systems he was to be paid a base salary of £750,000 a year and given more than £1.6m to buy him out of incentive schemes at Expro. It was reported in December 2016 that he was paid a total joining package worth £3 million.
Read Latest Updates here
Thanks for reading Charles Woodburn net worth
Content on this website is protected by DMCA. reproducing any content on this site without explicit permission is strictly prohibited.