Bob Saget Net worth, Biography and Cause of Death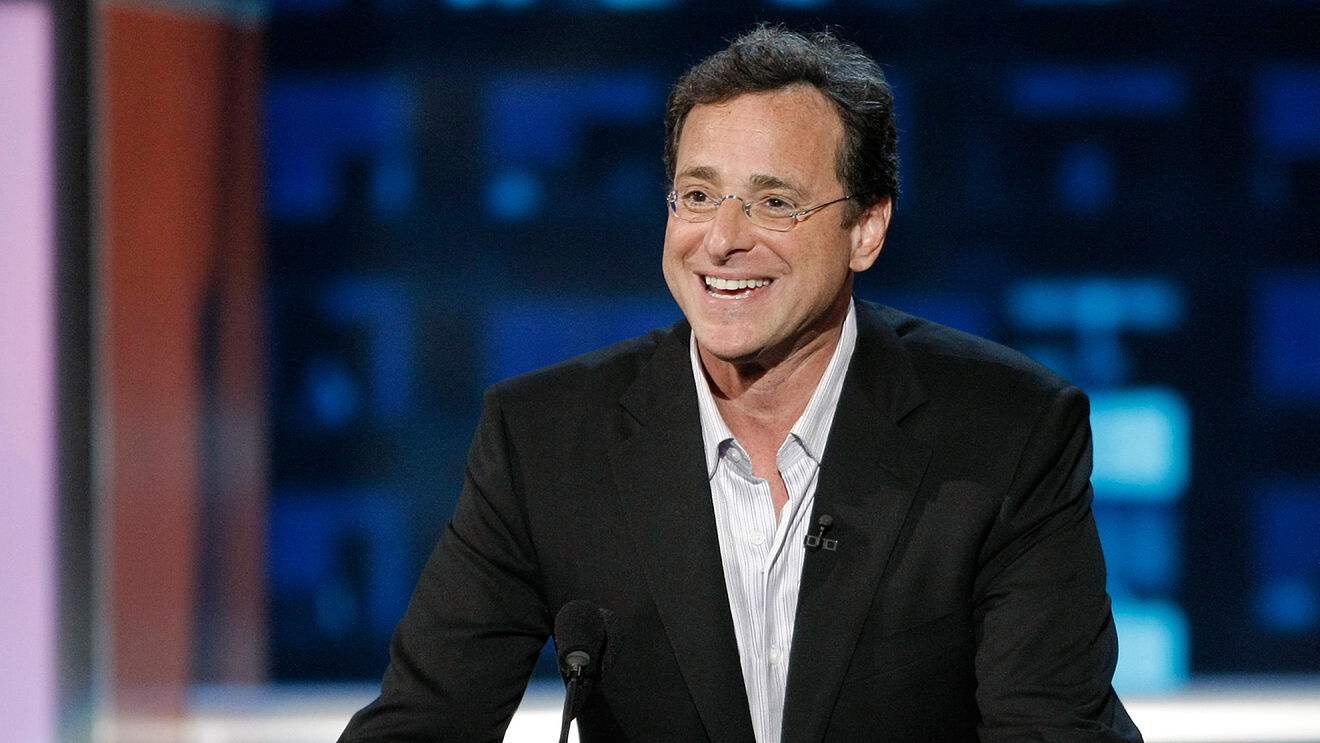 What is Bob Saget Net worth?
Net worth: $50 million
Full Name: Robert Lane "Bob" Saget
Date of Birth: May 17, 1956
Nationality: American
Source of Wealth: Acting 
Bob Saget Net worth and Biography
Who Was Bob Saget?
Robert Lane "Bob" Saget was a renowned uptight and "in your face" stand-up comedian, television presenter, and actor. He was born and raised in Pennsylvania and graduated from Temple University with an acting degree. 
Read Richest Comedians in Africa
Here he produced his first work entitled Through Adam's Eyes. At first , he struggled with stand-ups in various comic clubs, where he befriended many prominent comedians. He began achieving success in his career after playing the role of a widowed father with three young girls.
He then did a lot of television shows – most of them family and comedy based. He was the creator of many creative projects such as Farce of the Penguins, a parody of the nature documentary; Bob Saget: That Ain't Right, a stand-up show for HBO; and For Hope, a sensitive film.
It has been the desire of many of Bob Saget's fans and those who love his works, to know how is Bob Saget Net worth is, following his demise. This article discusses everything concerning the biography, death and net worth of Bob Saget.
Early Life
Bob Saget was born on May 17, 1956 in Philadelphia, Pennsylvania to Benjamin Saget and Rosalyn Saget. His father worked in a supermarket as a senior executive and his mother was a hospital administrator.
Saget attended Abington Senior High School with the dream of becoming a doctor, but one of his teachers, after realizing his creative talents, pushed him to pursue a career in acting.
He attended Temple University there he studied film. During this time he created "Through Adam's Eyes". It was a black and white film for which he received the Student Academy Awards.
Bob later studied at University of California after graduating from Temple University, although he didn't stay for long and later dropped out.
Career
Bob Saget relocated to Los Angeles and tried to show off his comics talent through stand-up routines he got in comic clubs. There he worked on his skill and also made friends with notable comedians like Dave Coulier.
While Saget was still struggling hard to get something profitable for himself, Saget met Brad Gray, who took it upon himself to manage his business, and he began getting small roles for Bob Saget on television and in films.
In 1987 Saget got the opportunity to be part of The Morning Program to add humor to the show. The show was co-hosted by Mariette Hartley and Rolland Smith, but this stay did not last long.
After losing The Morning Show, Saget got the most successful role of his career. In "Full House" he played the role of a widowed father. The show was in the top 20 soon after it premiered on ABC.
In 1990 Saget became part of another comic show and began anchoring America's Funniest Home Videos. It involved him to create transitions between videos and gave his comical comment. After "Full House" was canceled, Saget went back to stand-up comedy and this time came out with things that were considered edgy and sometimes offensive. In 1996 he made a television movie called "For Hope".
In 2001 he took on the lead role in the American sitcom "Raising Dad". He played the role of a widowed father of two teenage girls. The show didn't go very well and was taken off the air very soon. In 2005 Saget made a documentary called "The Aristocrats".
Around the same time, he became the narrator of one of the most famous sitcoms of the decade, How I Met Your Mother. In 2006 he began writing, producing and voice-over for the nature documentary parody "Farce of the Penguins" and was also the presenter of the primetime game show "1 vs 100" at that time.
In 2007 Saget established his stand-up comedy show called "Bob Saget: That Ain't Right" for the HBO cable network. During this time he made his Broadway debut called "The Dowry Chaperone". In 2010 he did "Strange Days" for A&E. The show was about showcasing other people's lives, the various activities they pursue, and the lifestyle they have adopted. Their adventures were featured on the show.
In 2014 his book Dirty Daddy was published, in which he writes about his career, comedy influences and experiences with life and death. He took a small tour in with the aim of promoting the book, including the Pemberton Music Festival, where he introduced Snoop Dogg before performing his own set.
That same year, he toured Australia for the first time with a stand-up show called Bob Saget Live: The Dirty Daddy Tour. The show was performed in major cities in Melbourne, Sydney, Brisbane, and Perth.
He starred in two episodes of Grandfathered in 2015 and 2016 and produced by full house co-star John Stamos. From 2016 to 2020, Saget repeated his role as Danny Tanner for ten episodes of Full House's sequel Fuller House, including the series premiere and the series finale
Personal Life
Bob Saget got married in 1983,  to his high school sweetheart Sherri Kramer. They had three daughters together: Aubrey, Lara Melanie and Jennifer Belle. The marriage lasted for fifteen years before the couple went their separate ways.
Read Also Kevin Hart net worth
Charity
Saget served as a board member of the Scleroderma Research Foundation. His scleroderma efforts was beneficial to celebrities such as Scary Movie star Regina Hall. In an interview with Ability Magazine, Saget discussed how his sister was diagnosed with scleroderma at 43 and died at 47. She had previously been misdiagnosed numerous times.
Death
Bob Saget was found dead by a hotel staff at the Ritz-Carlton Orlando, Grande Lakes in Orange County, Florida, on January 9, 2022. The authorities did not suspect any foul play or drug use was detected. He was 65 at the time of his death.
Bob Saget Net worth
Bob Saget, at the time of his death had an estimated net worth of $50 million. He was indeed a very successful entertainer during his active years. 
Source: Glusea
Muhammadu Buhari Net Worth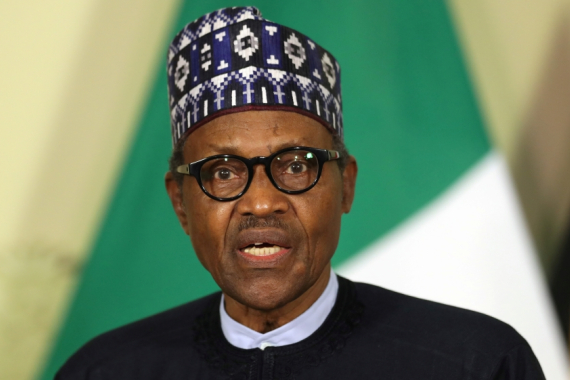 Muhammadu Buhari Net Worth2022: Muhammadu Buhari is a Nigerian politician who has been president of Nigeria since 2015. Buhari is a retired Major General of the Nigerian Army and served as military head of state from 1983 to 1985, after taking power in a military coup d'état.
Keep reading as we bring to you Muhammadu Buhari net worth and all other information you need to know.
Muhammadu Buhari Net Worth Profile
| | |
| --- | --- |
| Net worth | $80 million |
| Full Name | Muhammadu Buhari |
| Date of birth | 17 December 1942 |
| Nationality | Nigerian |
| Occupation | Nigerian Politician and current President |
Biography
Buhari was born to a Fulani family on 17 December 1942, in Daura, Katsina State, to his father Mallam Hardo Adamu, a Fulani chieftain, and his mother Zulaihat. He is the twenty-third child of his father. Buhari was raised by his mother, after his father died when he was about four years old. He attended primary school in Daura and Mai'adua, in 1953, Katsina Middle School, and attended Katsina Provincial Secondary School from 1956 to 1961
Military Career
Buhari enrolled at age 19 in the Nigerian Military Training College (NMTC) in 1962.
From 1962 to 1963, Buhari underwent officer cadet training at Mons Officer Cadet School in Aldershot in England.
Read Top 10 Richest Presidents in Africa
In January 1963, at age 20, Buhari has commissioned a second lieutenant and appointed Platoon Commander of the Second Infantry Battalion in Abeokuta, Nigeria.
From November 1963 to January 1964, Buhari attended the Platoon Commanders' Course at the Nigerian Military Training College, Kaduna. In 1964, he facilitated his military training by attending the Mechanical Transport Officer's Course at the Army Mechanical Transport School in Borden, United Kingdom.
From 1965 to 1967, Buhari served as commander of the Second Infantry Battalion and appointed brigade major, Second Sector, First Infantry Division, April 1967 to July 1967. Following the bloody 1966 Nigerian coup d'état, which resulted in the death of Premier Ahmadu Bello. Lieutenant Buhari alongside several young officers from Northern Nigeria, took part in the July counter-coup which ousted General Aguiyi Ironsi replacing him with General Yakubu Gowon.
Buhari has held several political positions including;
He was appointed Governor of the North-Eastern State from 1 August 1975 to 3 February 1976, to oversee social, economic, and political improvements in the state.
Colonel Buhari was appointed as the Federal Commissioner for Petroleum and Natural Resources (now a minister) In 1977, when the Nigerian National Petroleum Corporation was created
Presidential Ambition
In 2003, Buhari ran for office in the presidential election as the candidate of the All Nigeria People's Party (ANPP). He was defeated by the People's Democratic Party incumbent, President Olusẹgun Ọbasanjọ, by more than 11 million votes.
He run again in 2006 but lost to Yar'Adua's.
Read Top 10 Richest Men in Nigeria
Buhari was the CPC Presidential candidate in the 2011 election, running against incumbent President Goodluck Jonathan of the People's Democratic Party (PDP), Mallam Nuhu Ribadu of Action Congress of Nigeria (ACN), and Ibrahim Shekarau of ANPP. He lost that election to Goodluck Jonathan
Buhari contested again in 2015 which he won against Goodluck Jonathan as his main contender. He was re-elected for his second term in 2019
Muhammadu Buhari Net Worth
Muhammadu Buhari net worth 2022 is estimated at $80 million according to Austinemedia. He is reportedly paid $6,000 a month as salary.
In 2015 Buhari declared his assets as including; US$150,000 cash; in addition to five homes and two mud houses as well as farms, an orchard and a ranch of 270 head of cattle, 25 sheep, five horses and a variety of birds, shares in three firms, two undeveloped plots of land, and two cars bought from his savings.
Source: Glusea.com
Content on this website is protected by DMCA.  Dont waste your time copying because you would eventually remove it.