The online gambling industry is a rapidly expanding sector of business with millions of wagers totalling millions of dollars placed every week. Online gambling has been big business in the United Kingdom for decades but recent changes to the laws and rules regarding online gambling in the United States and Canada have made the industry even more inclusive. You can now wager at a land-based sportsbook or casino, online using your desktop computer at home or when on the move through a modern, responsive and secure Android and iOS smartphone app.
The industry is fiercely competitive with the most successful sportsbooks battling for your business. They use several approaches when trying to convince you to sign up with them over the competition. These include welcome bonus free bets, more sports to bet on than you'll find at the competition, smarter technology, greater security and more ways to deposit your cash and withdraw winnings. To stand out from the crowd and secure a steady stream of new players, a bookie must seize on any advantage, no matter how slight it may seem.
The latest trend at the standout online betting sites is cryptocurrency. The likes of Bitcoin and other major cryptos have already taken over many other aspects of our daily lives. From investment to paying for goods online, much of it is done via electric currency.
Now that Bitcoin has arrived in the online betting business, things are about to get even more exciting and it's our aim to ensure readers are fully up to speed with these changes and know what is required of them if they are to enjoy the many benefits of betting online using Bitcoin.
By the end of this article, we want our readers to have a strong understanding of how Bitcoin will work in the betting industry, what they must do to ensure they are prepared for the arrival and how you can use crypto to place bets on your favourite sports, cover stakes and get your hands on any winnings as quickly as possible.
We believe the best and quickest way to do that is using a frequently asked questions format. Below you'll find questions relating to Bitcoin and betting we believe deserve to be answered.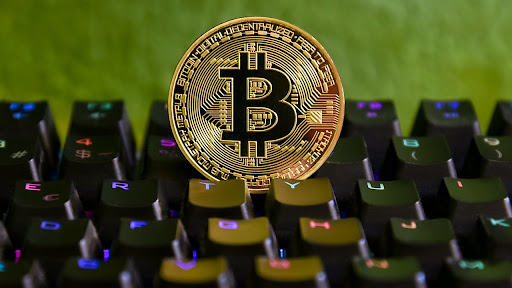 How it works
When adding a payment method to your online betting account you can choose between debit card, e-wallet and now crypto. Bettors can stick to their favourite form of payment or add a few different options. The more cards you have attached to your account, the easier it is to manage your deposits and how much you spend on betting. Many gamblers add a VISA, Skrill and Bitcoin payment account to their online betting profile.
Can I use Bitcoin today?
Many of the leading online gambling apps that you may see advertised on television or at sports stadiums are already accepting Bitcoin payments from their registered customers. You can transfer funds from Bitcoin to your betting wallet with a single click and the movement is protected by the latest online security measures. You can use Bitcoin to bet now, providing you are with one of the best online sportsbooks.
How much can I deposit?
The minimum amount you can deposit to your online betting account, regardless of the chosen method, is $10 at leading betting apps. The maximum you can deposit depends on the rules of the bookmaker. Sportsbooks set their own ceiling on deposits but it's usually high enough that an average bettor wouldn't get close to testing the limits. All deposits, including those made using Bitcoin, are instant. This means you can add funds and bet online without delay. This is ideal if you are gambling on the go using your smartphone or rushing to get your stake down before the odds change.
Will my winnings be paid instantly?
Transfer times are in place regarding withdrawals. That means if you land a profit from your bets and wish to withdraw your cash before the temptation to place another wager sets in, you should be aware that it could take a bit of time. Withdrawals to a debit card can take up to three days with Bitcoin and e-wallet usually settled in less than 24 hours.
Source: Glusea