Billionaires Making 'Boatloads Of Money' From Once-Cheap Medical Gloves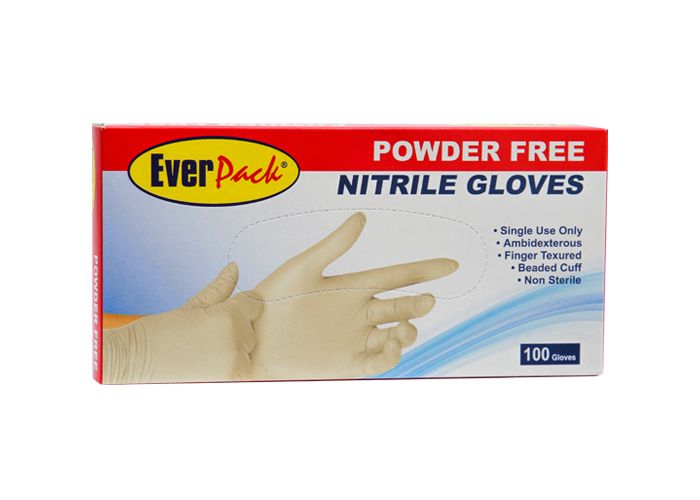 In the first months of the Covid-19 pandemic, doomsday headlines warned of impending shortages of ventilators for severely ill patients. Then states scrambled to source masks and gowns as borders quickly shut, igniting a bidding war for personal protective equipment. Eventually, domestic production kicked in to save the day, churning out everything from respirators to face shields. But one item in particular is still in critical shortage as the pandemic lurches into its second year: medical gloves.
Nitrile gloves, preferred by hospitals for their hypoallergenic and chemical-resistant properties, are now increasingly expensive and difficult to source at any price. In the U.S., the national stockpile reported in December that there were only 72 million gloves on hand out of a target of 4.5 billion, forcing individual states to navigate a wild market rife with shadowy middlemen and black-market brokers, some outright frauds. The surging demand has sent prices skyrocketing: A box of 100 nitrile gloves now costs as much as $32, up from around $3 prepandemic, according to Singapore-based Persistence Market Research. The frenzy has minted at least four new medical glove billionaires and centimillionaires: Stanley Thai ($1.5 billion, Malaysia), Lim Kuang Sia ($1.2 billion, Malaysia)*, Somwang Sincharoenkul ($730 million, Thailand) and Wieslaw Zyznowski ($670 million, Poland).
"At this point there isn't even a pretense of passing this on because costs are going up," says Bruce Levitt, the CEO of Levitt-Safety, a Canadian safety equipment supplier that distributes gloves in North America. "It's just a matter that the gloves' manufacturers have said, 'This is our opportunity to make boatloads of money.'"
According to U.S. importer AmerCareRoyal and market analysts, the global demand for gloves nearly doubled in a matter of months from 300 billion pieces in 2019 to 585 billion in August 2020. But glove makers can only produce 370 billion a year—and while new capacity installed in 2021 will add about 50 billion more, that still leaves a shortfall of 165 billion gloves as the pandemic rages.
Benefiting the most are the Malaysian glove producers who together control nearly 60% of the North American market. Top Glove, the world's largest maker of gloves, posted record revenues of $1.8 billion in 2020, up 51% from a year earlier, more than tripling the net worth of its billionaire founder Lim Wee Chai to $4.1 billion. The mania has also generated new fortunes in unlikely places: In Poland, Wieslaw Zyznowski, a 56-year-old, mild-mannered philosophy Ph.D., is now worth $670 million. Shares in his Warsaw-listed glove manufacturer Mercator Medical, which makes its gloves in Thailand, are up 3,300% since January 2020.
n a video call from his home in Wieliczka, a historic town with cobblestone streets in southern Poland, Zyznowski seems as surprised as anyone else at his newfound wealth. He and his brother Piotr set up a business that sold paper and printing machines in 1989 and they kept adding products as needed by the nascent Polish free market. Wieslaw took over the medical distribution business Mercator Medical in 2001, which primarily supplied gloves. He then took the unorthodox step of embarking on a nine-year leave of absence from day-to-day operations to pursue a doctorate in philosophy.
Despite his studies, Zyznowski still held sway at the company: In 2006, he convinced the board to get into the manufacturing business and buy a small glove maker in Thailand. Back at the helm in 2010, he decided to double down on the glove maker that Mercator had purchased in 2006. He eventually moved to Thailand for more than a year to supervise the construction of a new nitrile glove factory.
"Malaysia is much more established, but because of the pandemic, Thailand has a booming glove industry and new companies are entering the market," he says.