Bill Gates Cars and Houses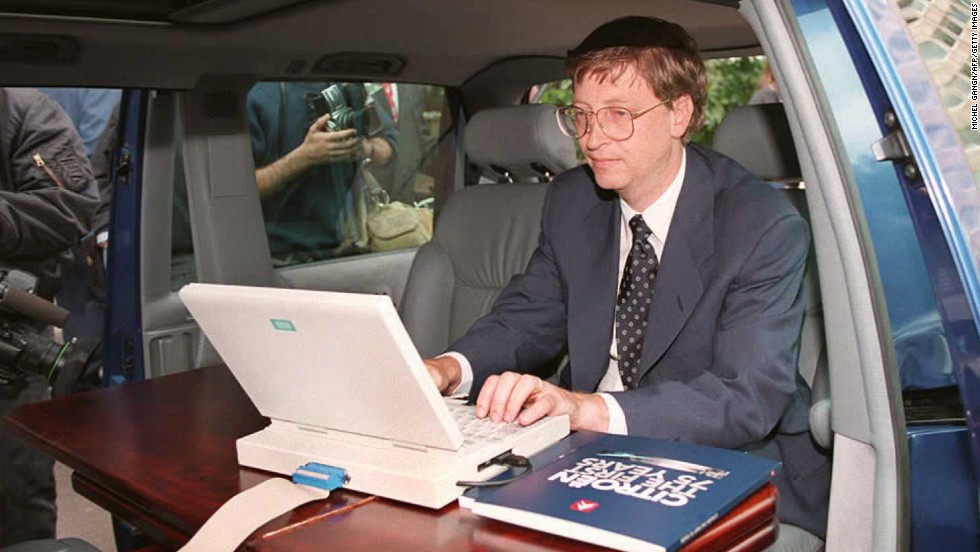 In this article, we will be bringing to you Bill gates Cars and houses list. Keep reading to find out.
Bill Gates is no doubt one of the top ten wealthiest persons in the world. He is a distinguished entrepreneur and the former CEO of Microsoft. A philanthropist and also an author of several entrepreneurial and Success books, Bill Gates has inspired many through his charity organization as well as his life in general. 
Despite his fame and prominence, Bill Gates still maintains a low profile, but his assets and personal acquisition such as cars and houses will tell you that Bill has enjoyed a life of luxury to its fullest. 
No doubt, many are yearning to know the type of cars that the former number one wealthiest person in the world, has used his billions to acquire and also what kind of houses he owns. This article will feed you with all the information regarding Bill gates Cars and houses. 
Bill Gates was born in Seattle, Washington, United States on October 28,1955. His father William Henry Gates was a lawyer while his mother Mary Maxwell Gates was a member, board of directors, in First Interstate BancSystem and the United Way.
Bill Gates developed deep love for computer while he was still in High school, Lakeside School to be precise. It was during this time that he wrote his first software program with the use of the school's computer. By then he was just thirteen years old.
Bill Gates would later use his software to compute and set up the school's payroll system with the help of his close friends. After graduation from high school in 1973, with an amazing result, Bill Gates got admitted into Harvard University where he spent most of his time working on his new found passion, software programming and soon he dropped out to focus on computing and programming.
In 1975,Bill Gates, along with his high school colleague and friend Paul Allen, established the Microsoft Corporation which today is one of the biggest software program in the world. Today Microsoft has given birth to several subsidiaries such as Ms-Dos, Excel etc.
The successes Bill Gates has recorded over the years, since the creation of Microsoft, has been a product of hard work, determination and dedication, and today he sits among the world's wealthiest persons.
Bill Gates Cars
Many know Bill Gates to have a simple lifestyle but that has not hindered him from affording the luxuries of life such as flashy and exotic cars which can leave you in awe. Some of the expensive rides owned by Bill Gates will be considered in this segment.
Porsche 959-$2 million 
Bill gates Cars collection includes the Porche 959 model. It has a price tag of $2 million It is the most expensive and super fast car in Bill Gates garage.
Definitely, spending part of his billions to purchase the luxury car won't hurt a fly, as Bill Gates enjoys all the comfort and luxury the car provides. 
The Porsche 959 which was just 337 pieces at the time of its manufacturing, is designed with amazing features such as a 2.8 L twin-turbocharged flat-6 speed transmission engine type, capable of producing a power output of 444 hp.
The Porsche 959 is without doubt the most perfect car the world has ever seen. With power and speed as it's core features, the Porsche 959 is outstanding in all aspect. It is capable of hitting a top speed of 116mph and acceleration from 0-60 mph in 3.6 seconds. Definitely worthy of the price tag.
Porsche 930 – $140,925.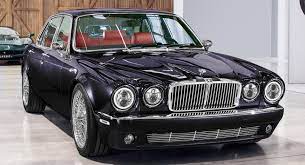 The Porsche 930 was among the set of Porsche cars manufactured during the 1970s and 1980s. It was one of the fastest Porsche cars during the time Bill Gates acquired it. A powerful engine, with amazing speed, the Porsche car is a joy to behold.
Ferrari 348-$106,100
Ferrari 348 is among the expensive list of Bill Gates cars. It has a starting price tag of $106,100
Read Also Bill Gates net worth
The Ferrari 348 was among the early models of Ferrari in the 1990s. A luxury ride with sedan body, capable of moving at a top speed of 171mph with a 3.4L V8 engine with a 300hp power output. It also accelerates from 0-60mph in 5.6 seconds. Who would believe that one of the world's wealthiest person will settle for one of the superfast rides.
Jaguar XJ6-$38,000
Another ride among Bill Gates cars list is the Jaguar XJ6 with an estimated price tag of $38,000
For the first time, a 5.3-liter V-12 engine was offered, together with a variant with a long wheelbase that offered rear passengers more legroom. Automatic three-speed transmissions from Borg-Warner were used.
The jaguar XJ6 is capable of accelerating from 0-60 mph in 5.9 seconds.
Bill Gate Houses
Bill Gate is a proud owner of two magnificent mansions. The first is a 228-acre Rancho Paseana, located in California. He bought the mansion at $18 million in 2014.
He also owns another 228 acres wide mansion in California worth $43 million. Bill also owns a 66,000 square foot family home which he bought in 1988 at $2 million. The magnificent edifice is called Xanadu 2.0.
Bill Gate currently lives with his family in Lakefront Mansion Located near Seattle which is valued at $125 million. 
thanks for reading about Bill Gates Cars and houses article. Leave your comments below, lets discuss.
Source: Glusea
Bill gates Cars in video
Jeff Bezos Cars and Houses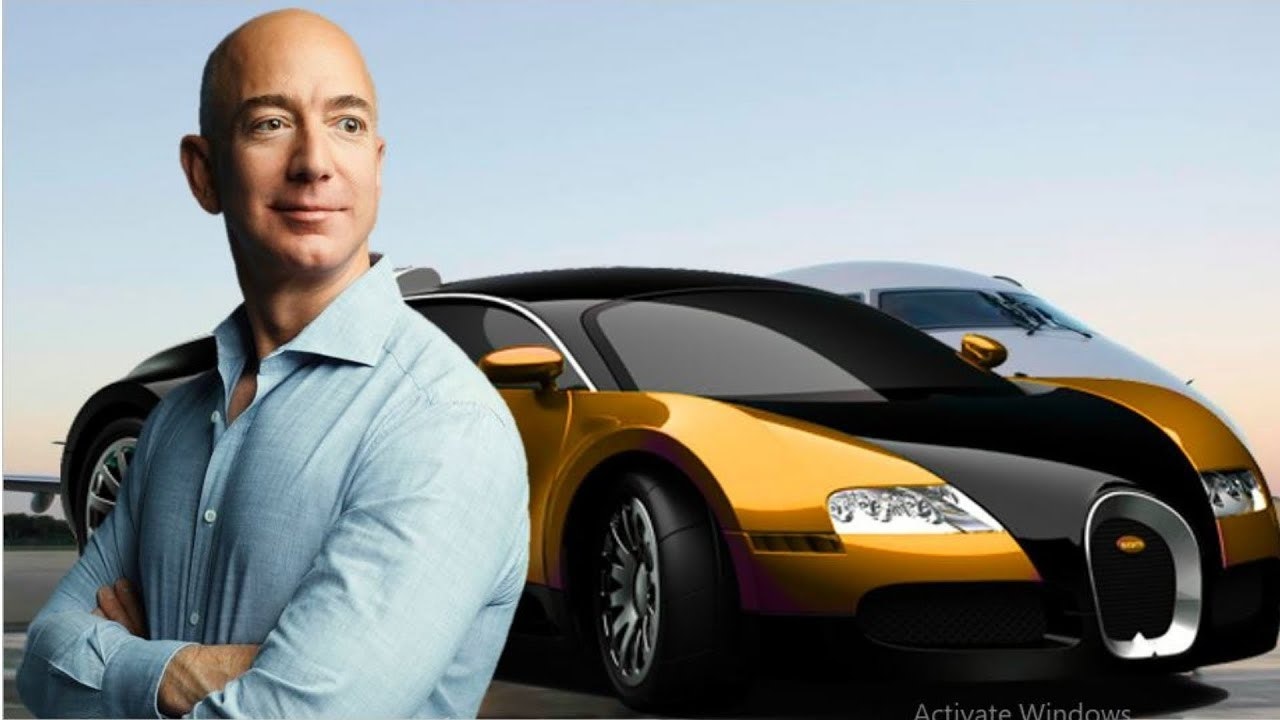 Jeff Bezos cars and houses: Jeff Bezos is undoubtedly the richest person in the world currently. He is the giant of E-commerce and the CEO and founder of Amazon, the world's largest online market. Despite the fact that he is a public figure and his wealth knows no bounds, Jeff Bezos still maintains a high level of humility and low profile. 
Jeff Bezos established Amazon in 1994. Initially, Amazon started as an online bookstore before it later expanded to online sakes of videos and music as well as other products. It is no doubt that Jeff Bezos cars over the years have increased as a result of the success of his company
Jeff Bezos began also went on to  establish  the aerospace manufacturer and sub-orbital spaceflight services company Blue Origin in 2000. 
Editor's Picks
Through the Amazon Web Services branch, Amazon has become the largest Internet company by revenue, as well as the largest provider of virtual assistants and cloud infrastructure services in the world.
Jeff Bezos also established the biotechnology company known as Altos Labs with Yuri Milner, the founder of Mail. Ru.
He was named by Forbes wealth index as the first centibillionaire and in 2018 he was named the richest man in modern history immediately after his net worth skyrocketed to $150 billion.
Jeff Bezos later stepped down  as the CEO of Amazon and took up the role of an Executive Chairman, and the chief of Amazon's cloud computing division, Andy Jassy took over as the new CEO of Amazon in 2021. On the 20th of July 2021, Jeff Bezos, along with his brother Mark Bezos traveled to space through their suborbital flight which lasted for more than 10 minutes at a peak of 107.0km.
Jeff Bezos Cars
Jeff Bezos cars includes the following;
Lamborghini Veneno Roadster-$5 million 
Koenigsegg CCXR Trevita-$4.8 million
Bugatti Veyron Mansory-$3.4 million 
Ferrari Pininfarina Sergio-$3 million 
Lykan HyperSport-$3.4 million 
Although he is know for his humility despite his status, Jeff Bezos also owns some of the expensive and luxurious assets like cars. Jeff Bezos has spent a pinch of his wealth acquiring the most expensive cars in the world, and we will be taking a look at some of these exotic cars in his possession, in the segment that talks about Jeff Bezos Cars.
Jeff Bezos Cars
This segment brings you a compilation of the most expensive cars parked in the garage of the world richest person, Jeff Bezos. 
Lamborghini Veneno Roadster-$5 million
The Lamborghini Veneno Roadster is the most expensive car in Jeff Bezo's car collection. The Lamborghini is valued at $ 5 million. The chassis of the Lamborghini veneno car is monocoque (integrated into the body) made of carbon fiber, the exterior is also made of carbon fiber.
The Veneno Roadster comes with a 6.5 liter V12 engine with 60 ° MPI (Multi-Point Injection). Powerful max. Power of 750 CV (552 kW) at 8,400 rpm and maximum torque of 690 Nm (507 lb.-ft.) at 5,500 rpm.
Koenigsegg CCXR Trevita-$4.8 million
The CCXR Trevita is a limited edition of the Koenigsegg CCXR with a diamond-woven carbon fiber finish. The Trevita is the fastest car in Jeff Bezos collection. Only two of Trevita exist in the world, which makes it one of the rarest vehicles from Koenigsegg.
The price of $4.8 million Koenigsegg CCXR Trevita. Which in the world of expensive cars still isn't the most expensive car in Jeff Bezos' car collection.
The car is equipped with a 4.8 liter twin-compressor DOHC 4-valve V8 engine. The engine achieves a maximum output of 1018 hp at 7000 rpm and a torque of 1080 Nm at 5600 rpm. This Koenigsegg Trevita can go from 0-100 in 2.9 seconds with a top speed of more than 400 km / h
Bugatti Veyron Mansory-$3.4 million
The Bugatti Veyron offers not only a really fast driving experience, but also giving refined luxury impression . MANSORY knows how to combine luxury and design with the exclusive limited edition vehicle in a pleasant way. Conventional craftsmanship, hand-picked materials and a perfect design come together and make the interior of a vehicle in a class of its own.
 The Bugatti Veyron Mansory costs $ 3.4 million, making it one of the most expensive cars in the world. The 8.0-liter W16 engine has been increased to 1,110 output (827 kilowatts) over the 1,001 hp (746 kW) that you would find on the production version when new. This should allow the Mansory Veyron to effortlessly run to 60 miles per hour (96 kilometers per hour) in less than 2.5 seconds.
The Bugatti Veyron is another one of Jeff Bezos cars
Ferrari Pininfarina Sergio-$3 million
Ferrari and Pininfarina, the two draftsmen of the Sergio concept. Produced six serial models of the extremist supercar, each of which cost $3 million. Each of the six Ferrari Sergio was customized by its manufacturers in a workshop in Maranello, colors, materials and finishes were available in their varieties to suit their own preferences.
The result is without mistake, a vehicle that is fast, excellent and absolutely unique. The center console, dashboard, and steering wheel are the same as on Ferrari 458 Spider, With changes made so that all parts fit properly.
A characteristic element of the different vehicles of this extraordinary Ferrari are the headrests. They are not part of the seats, but drift with the body, associate with the sliding bar and prove to be more essential for the outside than for the inside
Lykan HyperSport-$3.4 million
The Lykan HyperSport is the first hypercar manufactured by W Motors. Made the company gained a global fame when it became the focus of Universal Studios' Furious 7. It was presented as the hero car in the film and is the most expensive vehicle ever to be featured in The Fast and The Furious franchise.
 The  Lykan HyperSport  which has just Seven units left, is probably the most exclusive car in the world. But that's not all, the Lykan stages the world's first holographic mid-air show with intelligent motion control. And it has 440 jewels lined in the LED headlights.
The car has a 3756 cc Flat 6 engine with a twin turbocharger that can bring the car to a top speed of 395 km / h. The Lykan Hypersport costs $ 3.4 million and is among the list of Jeff Bezos cars.
how many cars does Jeff Bezos have?
Jeff Bezos does have over a dozen cars, however, our article has been limited to only the luxurious cars the business mogul owns
Jeff Bezos Houses
Jeff Bezos reportedly owns the most expensive homes sale in California worth $165 million called Warner Estate, which he acquired in 2020. He also acquired a mansion worth $10 million, adjacent to the Warner Estate in July, 2021. The mansion is situated in Beverly Hills on a 13,600 square foot mansion with two guesthouses, a tennis court and many others. 
Thanks for reading about Jeff Bezos Cars and Houses. Leave your reply in the comments below.
Source: Glusea
Content on this website is protected by DMCA.  Dont waste your time copying because you would eventually remove it.