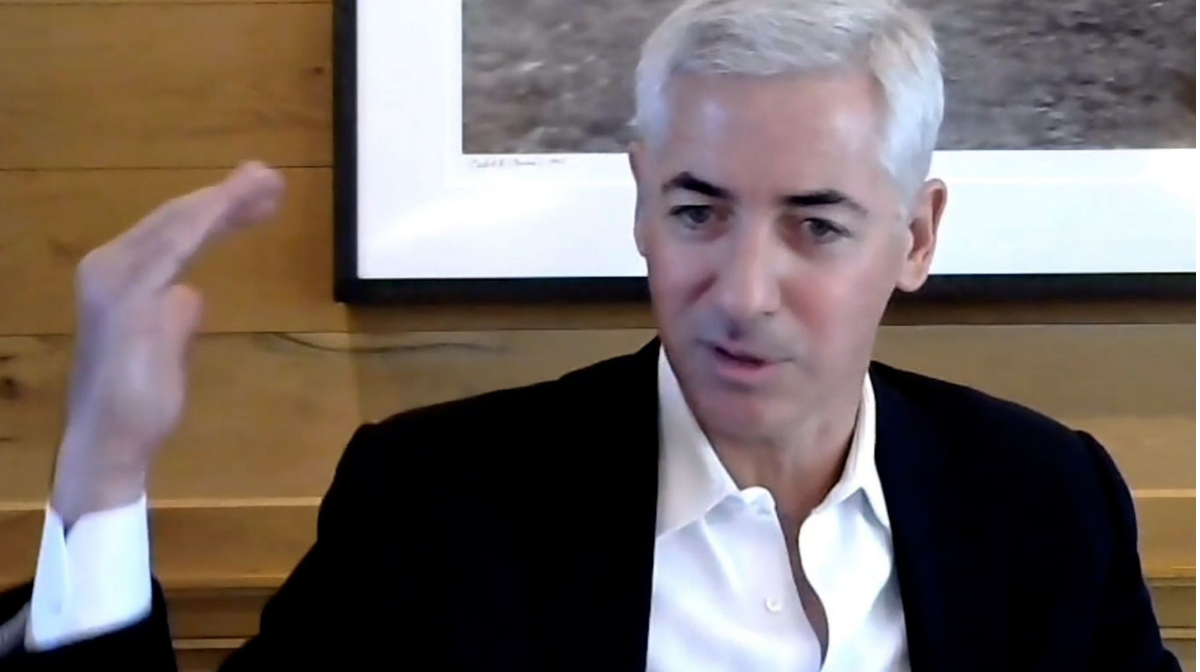 What is Bill Ackman net worth?
| Bill Ackman net worth 2023 | $3.1 billion |
| --- | --- |
| Date of birth | May 11, 1966 |
| Full name | William Albert Ackman |
| Occupation | investor and hedge fund manager. |
| Nationality | American |
Table showing Bill Ackman net worth summary
Bill Ackman Net Worth and Biography
Bill Ackman net worth 2023 is estimated at $3.1 billion. He is among the richest America investors. Ackman is the founder and CEO of Pershing Square Capital Management, a hedge fund management company. His investment approach makes him an activist.
Read
Early life and education
Bill Ackman was born on 11th May, 1966 in Chappaqua, New York, United States. He is of Ashkenazi Jewish descent. In 1988, he received a Bachelor of Arts degree magna cum laude in Social Studies from Harvard College. In 1992, he received an MBA from Harvard Business School. Bill's father was the the chairman of a New York real estate financing firm, Ackman-Ziff Real Estate Group.
Investment Career
In 1992, Ackman founded the investment firm Gotham Partners with fellow Harvard graduate David P. Berkowitz. The firm made small investments in public companies.
In 2004, with $54 million from his personal funds and from his former business partner Leucadia National, Ackman started Pershing Square Capital Management.
In December 2007, his fund held a 10% stake in Target Corporation, valued at $4.2 billion, through the purchase of stock and derivatives. In December 2010, his funds held a 38% stake in Borders Group and on December 6, 2010, Ackman indicated he would finance a buyout of Barnes & Noble for US$900M.
In December 2012, Pershing Square Capital Management launched a new closed-end fund called Pershing Square Holdings, which raised $3 billion in an October 2014 IPO on Amsterdam's Euronext stock market.
As a closed-end fund valued at $6.7 billion, PSH was designed as a permanent capital vehicle from which investors would not be able to directly withdraw funds. PSH reported 17.1% in returns since inception (Dec. 2012 – November 2017) under Ackman's management, 80% below the S&P 500.
Ackman started buying J. C. Penney shares in 2010, paying an average of $22 for 39 million shares or 18% of J.C. Penney's stock.
Pershing Square reported that it had hired Citigroup to liquidate the 39.1 million shares the firm then owned of the Plano, Texas-based department-store chain at a price of $12.90 per share, resulting in a loss of approximately $500 million.
In January 2015, LCH Investments named Ackman one of the world's top 20 hedge fund managers after Pershing Square delivered $4.5 billion in net gains for investors in 2014, bringing the fund's lifetime gains to $11.6 billion since its launch in 2004 through year-end 2014.
In June 2020, Ackman's Pershing Square Tontine Holdings, Ltd, filed $3 billion for the largest-ever blank-check company IPO.
In January of 2022, Ackman disclosed that Pershing Square acquired a $1.1 billion stake in Netflix. Netflix stock had just experienced a precipitous 30% selloff after a disappointing subscriber growth outlook for Q1 2022.
Bill Ackman Net Worth
ckman created Pershing Square in 2004 and rose to fame for his short of bond insurer MBIA and his rescue of mall operator General Growth. He hit hard times after trying to merge Allergan and Valeant in 2014. He made over $1 billion on the former, but lost $3 billion on the latter.
Ackman has said that his most successful investments have always been controversial, and that his first rule of activist investing is to "make a bold call that nobody believes in"
Ackman has given to charitable causes such as the Center for Jewish History, where he spearheaded a successful effort to retire $30 million in debt, personally contributing $6.8 million.
This donation and those of Bruce Berkowitz, founder of Fairholme Capital Management, and Joseph Steinberg, president of Leucadia National, were the three largest individual gifts the center has ever received.
Ackman's foundation donated $1.1 million to the Innocence Project in New York City and Centurion Ministries in Princeton, N.J. He is a signatory of The Giving Pledge, committing himself to give away at least 50% of his wealth to charitable causes.
In December 2012, Ackman issued a research report that was critical of Herbalife's multi-level marketing business model, calling it a pyramid scheme. Ackman disclosed that his hedge fund, Pershing Square Capital Management, sold short the company's shares directly (not with derivatives) starting in May 2012, causing Herbalife's stock price to drop. Thanks for reading about Bill Ackman net worth and biography
Source: Glusea