Betty White Net worth and Biography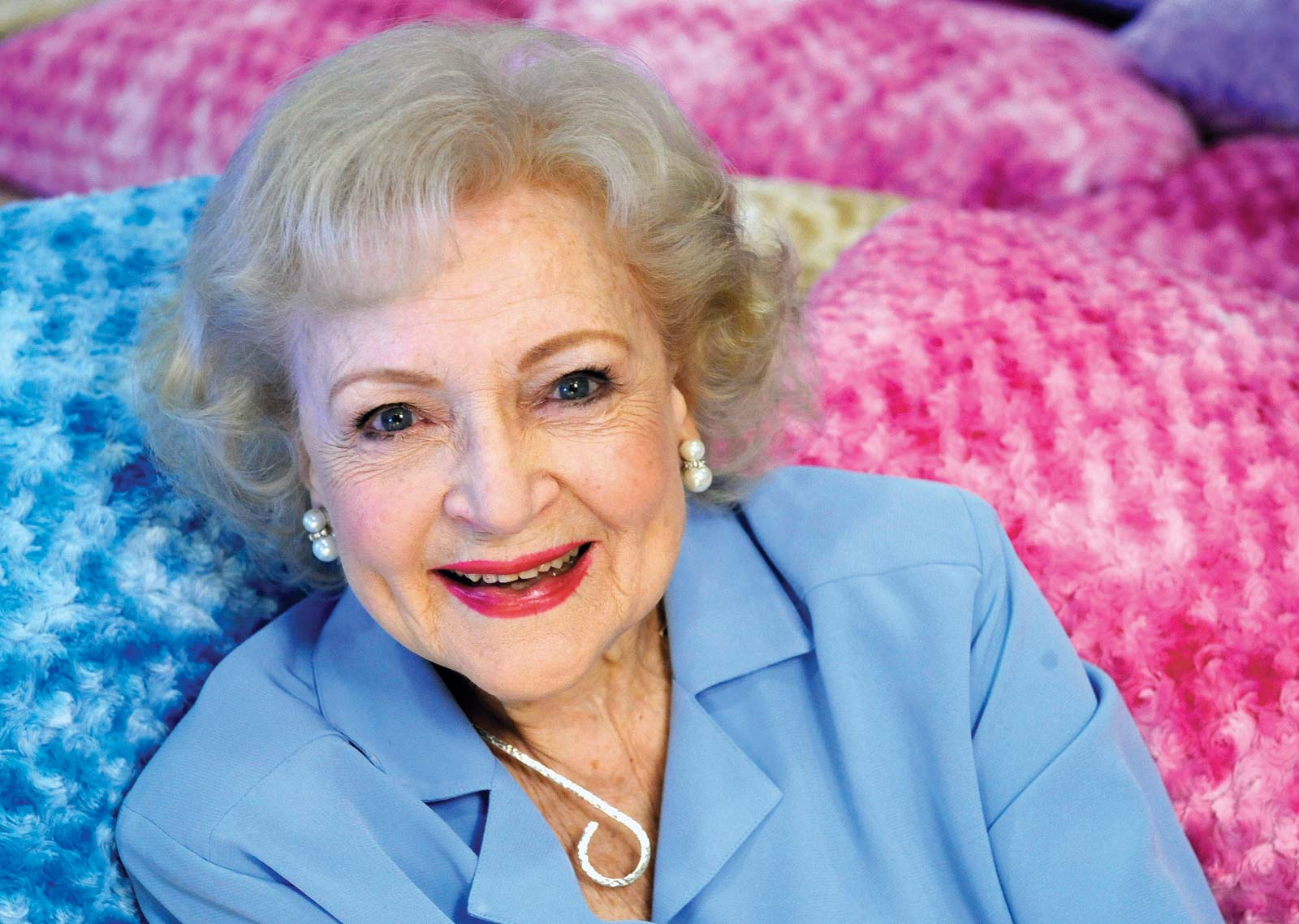 How much is Betty White Net worth?
Net worth:$75 million
Full Name: Betty Marion White
Date of Birth: January 17,1922.
Nationality: American
Source of Wealth: Writing, TV host, Actor and Comedian
Betty White Net worth: Betty Marion White is currently one of the longest serving American actress and comedian. She has been in the entertainment industry for more than nine decades. In her nine decades of being in the entertainment industry, Betty White has inspired a lot of talents with her amazing personality and acting skills. 
In the course of her acting carrier, Betty has bagged several honorary awards for her excellent performances on and off-screen. She is also the first woman to produce a sitcom titled Life with Elizabeth which earned her an honorary award as the Mayor of Hollywood in 1955.
Betty White is famous for her outstanding roles in films such as Rose Nylund on the NBC sitcom The Golden Girls (1985–1992), Sue Ann Nivens on the CBS sitcom The Mary Tyler Moore Show (1973–1977), and Elka Ostrovsky on the TV Land sitcom Hot in Cleveland (2010–2015.
Who would not be interest in knowing how Betty White managed to exert herself vigorously in the movie industry? I am sure you are just as I am.
Why not come with me let me take you on a journey through Betty White's Biography, career, achievements and net worth? You will be thrilled to find many exciting facts about this amazing personality, in this article.
Betty White Biography
Betty White was born on the 17th of January, 1922 in Oak Park, Illinois. She happens to be the only daughter and child of her parents Horace Logan White (1899–1963),a lighting company executive, and Christine Tess (née Cachikis; 1899–1985), a homemaker.
Betty was a little over a year old when her parents relocated to Alhambra, California, in 1923 and later to Los Angeles during the Great Depression.
In order to earn a living , her father would build radios (crystal radio) and sell them wherever he could. Since it was the climax of the Depression, and anyone could barely earn a sizable income, he would trade the radios in exchange for other goods, including dogs on some occasions just to cater for the family.
Betty White went to Beverly Hills Unified School District in Beverly Hills and later Beverly Hills High School. She graduated in 1939 and decided to pursue a career in forestry and wildlife. Since women were not allow to serve as forest ranger, White decided to switch to writing and acting.
Career
Betty White graduated from high school in 1939, the same year World War II broke out. Even so, the US did not enter the conflict for many years, and White immediately found acting and modeling work after graduating from high school.
The war caught up with America soon enough, however, and White's early success as an actress was interrupted as she ranked her country over her career. She ventured into voluntary services by serving in the American Women's Voluntary Service where she assisted in transporting military supplies across California.
Following the end of the World War II, Betty White tried her luck with the Los Angeles movie I dustry but was again rejected, reason being that she was not photogenic, according to the management of the various prominent studios she applied to.
Having failed to gain entry into the movie industry, Betty White decided to turn her attention to the radio industry. Here she was accepted with open arms, and it did not take long for her to start making some cool cash.
After recorded many successes in the radio industry, Betty was given her radio show titled: The Betty White Show.
Betty White's big break came when she co-hosted Al Jarvis on the television show Hollywood on Television in 1949. When Jarvis departed the show in 1952, Betty White became the main presenter, improvising through a six-day schedule, and singing at least once on every show. Despite being a relative newbie to the television world , she was nominated for an Emmy for her outstanding performances.
In 1952, Betty White also established her production company, named Bandy Productions, with the assistance of an author and a producer. Brandy Production , subsequently released a show called Life With Elizabeth that starred Betty White.
Betty White had full control of the nationally syndicated show after it made its debut in 1953 . Following her success, Betty White appeared in a number of commercials. In 1954, she signed a deal with NBC to create her own television talk show, The Betty White Show.
Once again, she was in full creative control, making progressive decisions like hiring a director and regularly adding an African American actress to the show. The show was soon annulled due to audience problems.
The next TV show, Ben White started in was the sitcom Date with the Angels, which proved to be one of the roles in her career that ended in disaster. Following the failure of the sitcom in 1958, Betty White started in a theatrical play in 1959.
During the 1960s, Ben White decided to try something new by organizing games shows. Her debut game show was on Password. Following Password was Pyramid, And I've Got a Secret, and What's My Line?
In the 1970s, White first appeared on the hugely popular show, The Mary Tyler Moore Show. By the end of her run on the show, Betty White had won three Emmys over the course of her career. When the Mary Tyler Moore Show ended, White got her own show.
This would be the fourth show White anchored, called The Betty White Show, and it was canceled after a season. In the 1980s, Betty White was nicknamed "The First Lady of Game Shows" after doing shows like Just Men! During that decade, she also starred as an actress on shows such as Mama's Family.
A turning point in White's career was when she played the role of Rose Nylund in The Golden Girls. To date, Betty White is perhaps best known for this one notable role, and she won another Emmy for her performance.
After The Golden Girls was concluded in the early 90s, Betty White booked a number of roles on shows such as Yes, Dear, and Suddenly Susan. In the 2000s, White was featured on shows like Boston Legal and The Practice.
In 2010, after a successful Facebook campaign by fans, White became the oldest person to anchor Saturday Night Live. That same year she also booked a role on the show Hot In Cleveland. According to reports, White paid $ 75,000 per episode of Hot In Cleveland.
From 2012 to 2014, Betty White anchored and produced a show called Betty White's Off Their Rockers, in which older people of the younger generation play pranks. In 2012, White was honored with an NBC TV special entitled Betty White's 90th Birthday. In 2019, she joined the cast of Toy Story 4 and voiced the character of a toy tiger named "Bitey White".
Books
As an author, Betty White has authored and published several inspirational books which are listed below:
Betty White's Pet-Love: How Pets Take Care of Us. W. Morrow. 1983.
Betty White in Person. Doubleday. 1987.
The Leading Lady: Dinah's Story. Bantam Books. 1991. ISBN 9780385421683. (with Tom Sullivan)
Here We Go Again: My Life In Television. Scribner. 1995. ISBN 9780684800424.
Together: A Novel of Shared Vision. Center Point Pub. 2008. ISBN 9781602852488. (with Tom Sullivan)
If You Ask Me (And of Course You Won't). Penguin. 2011. ISBN 9781101514467.
Betty & Friends: My Life at the Zoo. Penguin. 2011. ISBN 9781101558928.
Audiobooks
2004: Here We Go Again (Read by the author) ISBN 978-1451613698
2011: If You Ask Me: (And of Course You Won't) (read by the author), Penguin Audio, ISBN 978-0-1424-2936-5
Achievements and Awards
No doubt Betty White has had a glittering nine decades career in entertainment. During this years she received several awards and also made history.
In 2018,White made to the Guinness World Record With a television career spanning over eight decades. 
White has received eight Emmy Awards in various categories
Three Screen Actors Guild 
Three American Comedy Awards
A Grammy Award
She has a star on the Hollywood Walk of Fame,
She is also a 1985 Television Hall of Fame inductee  
Betty White Net Worth Summary 
Currently Betty White Net worth is a mouth watering $75 million.
When talking about people who have suffered several set backs in the course of their career, Betty White is one of the names to call to mind. From being rejected by the movie industry to owning her production house and shows, Betty White is indeed a true definition of success.
Source: Glusea
Didier Drogba Net Worth 2022, Goals, Awards
Didier Drogba Net Worth 2022 is estimated at $60.8 million making him one of the richest footballers in Africa. Drogba has also been one of the most successful footballers from the African continent.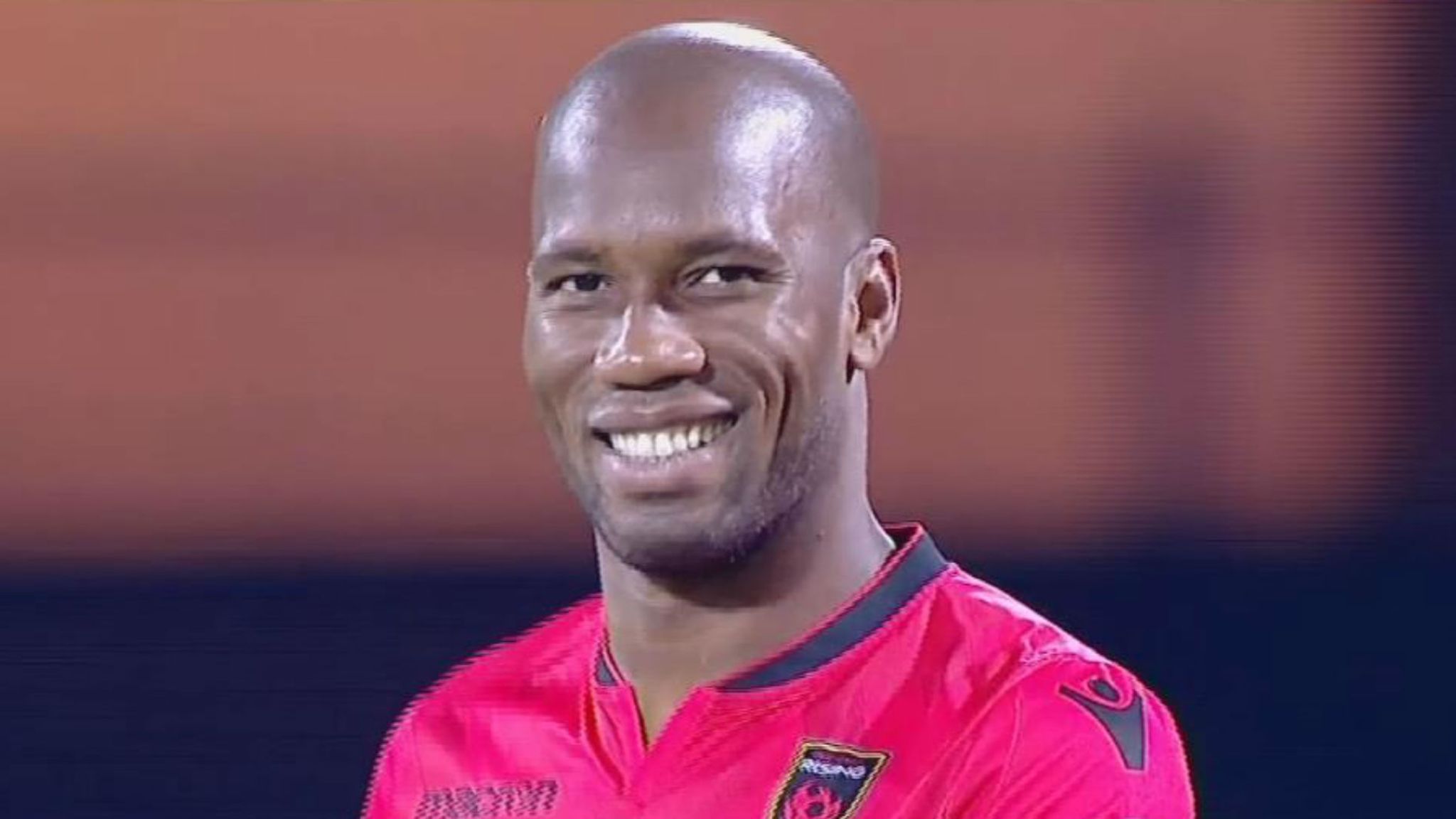 What is Didier Drogba net worth?
| | |
| --- | --- |
| Net worth | $60.8 million |
| Full name | Didier Yves Drogba Tébily |
| Date of birth | 11 March 1978 |
| Occupation | Retired professional footballer |
| Nationality | Ivorian |
Didier Drogba net worth 2022: Drogba is one of the all time best footballers in the African continent. He is also among football players who have scored more than 100 goals.
Didier Drogba net worth 2022: DidierYves Drogba Tébily known in short as Didier Drogba is a retired Ivorian Professional footballer. He was born on born 11 March 1978. According to Forbes, Didier Drogba net worth is estimated as $60.8 Million .
Drogba is best known for his career at Chelsea, for whom he has scored more goals than any other foreign player and is currently the club's fourth highest goal scorer of all time. He was named African Footballer of the Year twice, winning the accolade in 2006 and 2009.
Read Also Michael Essien Net worth
Early Life
Drogba was born in Abidjan, Ivory Coast, and at the age of five was sent to France by his parents to live with his uncle, Michel Goba, a professional footballer.
Drogba soon became homesick and returned to Abidjan after three years. His mother nicknamed him "Tito", after president Josip Broz Tito of Yugoslavia, whom she admired greatly.
He played football every day in a car park in the city but his return to the Ivory Coast was short lived. Both of his parents lost their jobs and he again returned to live with his uncle.
In 1991, his parents also travelled to France; first to Vannes and then, in 1993, setting in Antony in the Paris suburbs, at which point the 15-year-old Drogba returned to live with them and his siblings. It was here that he began playing team football more frequently, joining a local youth side.
Drogba then joined the semi-professional club Levallois, gaining a reputation as a prolific scorer in the youth team and impressing the coach with his professional attitude.
His performances earned him a place in the senior squad but despite scoring in his debut, the 18-year-old Ivorian failed to make an impression on Jacques Loncar, the first team coach.
Read More on Samuel Eto'o net worth
After playing in youth teams, Drogba made his professional debut aged 18 for Ligue 2 club Le Mans, and signed his first professional contract aged 21.
After finishing the 2002–03 season with 17 goals in 34 appearances for Ligue 1 side Guingamp, he moved to Olympique de Marseille, where he finished as the third highest scorer in the 2003–04 season with 19 goals and helped the club reach the 2004 UEFA Cup Final.
In July 2004, Drogba moved to Premier League club Chelsea for a club record £24 million fee, making him the most expensive Ivorian player in history. In his debut season he helped the club win their first league title in 50 years, and a year later he won another Premier League title.
His displays saw him named in the FIFA World XI for 2007. In March 2012, he became the first African player to score 100 Premier League goals. Just two months later, he scored in Chelsea's 2012 FA Cup Final win over Liverpool to become the first (and as of 2017, the only) player to score in four separate FA Cup finals.
He also played in the 2012 UEFA Champions League Final, in which he scored an 88th-minute equaliser and the winning penalty in the deciding shoot-out against Bayern Munich.
After spending 6 months with Shanghai Shenhua in China, and one and a half seasons with Turkish club Galatasaray where he scored the winning goal in the final of the 2013 Turkish Super Cup, Drogba returned to Chelsea in July 2014.
With a career record of scoring 10 goals in 10 finals winning 10 trophies at club level, Drogba has been referred to as the "ultimate big game player". He joined Canadian club Montreal Impact in 2015 as a Designated Player and played 41 matches over two seasons, scoring 23 goals.
Drogba became a player–owner for Phoenix Rising of the United Soccer League in 2017, and retired a year later at the age of 40.
International Duty
An Ivory Coast international between 2002 and 2014, Drogba captained the national team from 2006 until his retirement from the Ivory Coast team and is the nation's all-time top goalscorer with 65 goals from 105 appearances.
He led the Ivory Coast to the 2006 FIFA World Cup, their first appearance in the tournament, and also scored their first goal. He later captained the Ivory Coast at the 2010 and 2014 FIFA World Cups.
He was part of the Ivory Coast teams that reached the final of the Africa Cup of Nations in 2006 and 2012, but were beaten on penalties on both occasions. On 8 August 2014, he announced his retirement from international football. In 2018, Drogba retired from professional football at the age of 40.
Active in social issues in Africa, Drogba played a vital role in the peace process in his home country.
In 2007 he was appointed a Goodwill Ambassador for the United Nations Development Programme, and in December 2018 he became Vice President of the international organization Peace and Sport.
Didier Drogba Net Worth
Didier Drogba Net Worth 2022 is estimated at $60.8 million making him one of the richest footballers in Africa. Drogba has also been one of the most successful footballers from the African continent.
He is best known for his career at Chelsea, for whom he has scored more goals than any other foreign player and is currently the club's fourth highest goal scorer of all time. Drogba was named in the Chelsea team of the 2010–2020 decade by Chelsea's fans.
He was named African Footballer of the Year twice, winning the accolade in 2006 and 2009.
Drogba Records at Chelsea
Most goals scored in FA Cup Finals: 4 goals
Most goals scored in Football League Cup Finals: 4 goals
Most goals scored in Cup Finals: 9 goals
Most goals scored in the UEFA Champions League: 36 goals
Most goals scored in international games as a Chelsea player: 46 goals
Most Premier League hat-tricks: 3
Most Premier League goals in a season: 29 (2009–10)
Most Premier League Golden Boot wins: 2 (2006–07 and 2009–10)
Most goals in all competitions in a season by a foreign player: 37
Most Champions League hat-tricks: 1
Didier Drogba Family
Drogba is married to Lalla Diakité, a Malian woman whom he met in Paris, and the couple have three children together.
His eldest son, Isaac, was born in France in 1999, grew up in England and has played in the Chelsea academy system. He signed for French club Guingamp in February 2018.
Drogba has two younger brothers who are also footballers: Joël and Freddy Drogba.
Peace to Ivory Coast
Thanks for reading about Didier Drogba Net Worth. Leave your thoughts in the comments below
Source: Glusea
Content provided by Glusea.com is for informational purposes only and may not be published on another website without written permission.
Content on this website is protected by DMCA.  Dont waste your time copying because you would eventually remove it.