Best Mark Zuckerberg Quotes For Entrepreneurs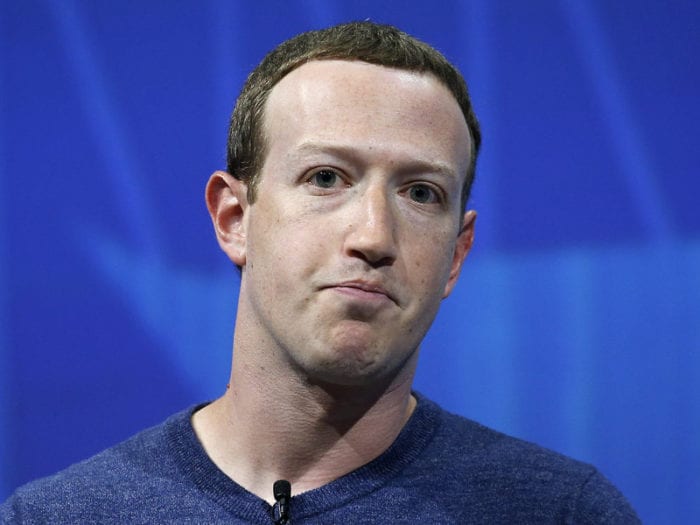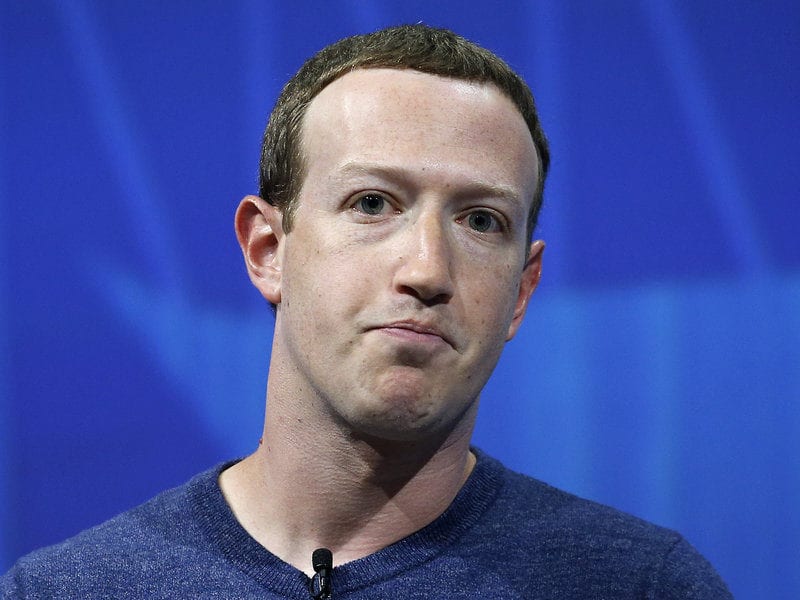 Mark Zuckerberg is the founder of Facebook and worth billions of dollars!
Facebook is the number 1 social media platform in the world right now, and to think Zuckerberg is a college drop-out. When it comes to entrepreneurship, there's a lot that can be learnt from Zuckerberg.
He's also recently been slowly rising to the top of the list of richest people in the world. Zuckerberg's not there yet, but he's gaining on the likes of Warren Buffett and Bill Gates!
Here's our collection of the best Mark Zuckerberg quotes:
Best Mark Zuckerberg Quotes
1. "I think a simple rule of business is, if you do the things that are easier first, then you can actually make a lot of progress." – Mark Zuckerberg
2. "Give everyone the power to share anything with anyone." – Mark Zuckerberg
3. "In terms of doing work and in terms of learning and evolving as a person, you just grow more when you get more people's perspectives… I really try and live the mission of the company and… keep everything else in my life extremely simple." – Mark Zuckerberg
4. "Nothing influences people more than a recommendation from a trusted friend." – Mark Zuckerberg
5. "By giving people the power to share, we're making the world more transparent." – Mark Zuckerberg
6. "All of my friends who have younger siblings who are going to college or high school – my number one piece of advice is: You should learn how to program." – Mark Zuckerberg
7. "Facebook was not originally created to be a company. It was built to accomplish a social mission – to make the world more open and connected." – Mark Zuckerberg
8. "Instead of building walls, we can help build bridges." – Mark Zuckerberg
9. "Move fast and break things. Unless you are breaking stuff, you are not moving fast enough." – Mark Zuckerberg
10. "The biggest risk is not taking any risk… In a world that changing really quickly, the only strategy that is guaranteed to fail is not taking risks." – Mark Zuckerberg
11. "The question I ask myself like almost every day is, 'Am I doing the most important thing I could be doing?'" – Mark Zuckerberg
12. "Find that thing you are super passionate about." – Mark Zuckerberg
13. "So many businesses get worried about looking like they might make a mistake, they become afraid to take any risk. Companies are set up so that people judge each other on failure." – Mark Zuckerberg
14. "Advertising works most effectively when it's in line with what people are already trying to do." – Mark Zuckerberg
15. "Simply put: we don't build services to make money; we make money to build better services." – Mark Zuckerberg
16. "Helping a billion people connect is amazing, humbling and by far the thing I am most proud of in my life." – Mark Zuckerberg
Nonsense, anything you say..
I disagree… Relationship is more about understanding each other and compromising at times to make odr feel good. also, 1 has to be adjustable and same goes for odr person too. No ego should in between coz it destroys everything. Love shud reside

— Hemant Negi (@HemantNegi007) June 23, 2019
17. "Building a mission and building a business go hand-in-hand." – Mark Zuckerberg
18. "We don't build services to make money, we make money to build better services." – Mark Zuckerberg
19. "People think innovation is just having a good idea but a lot of it is just moving quickly and trying a lot of things." – Mark Zuckerberg
20. "I'm here to build something for the long-term. Anything else is a distraction." – Mark Zuckerberg
The Richest Pastor in Africa 2021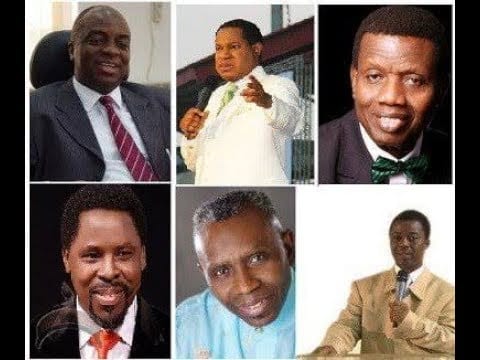 We bring to you the richest pastor in Africa 2021.
The continent of Africa has become so receptive to the gospel now than never before. Almost every pastor in Africa lives a good life. Take a look at the richest pastor in Africa  and the list of the top 5.
The Richest Pastor in Africa 

2021

Bishop David Oyedepo – $ 200 million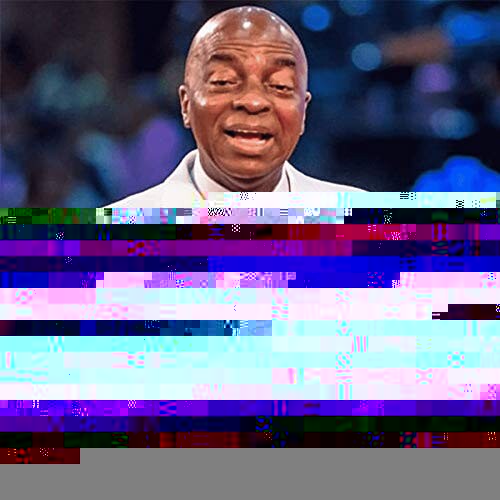 David O. Oyedepo  is a Nigerian preacher, Christian author, businessman, architect and the founder and presiding Bishop of the megachurch Faith Tabernacle in Ota, Ogun State, Nigeria, and Living Faith Church Worldwide, also known as Winners' Chapel International.
richest pastor in Africa 2021
Read Richest Pastor in the world
The Winners' Chapel International network of churches is located in over 300 cities, in all states of Nigeria, and in several cities in 45 African nations, Dubai, the United Kingdom and the United States.
Oyedepo has been seen as one of the pioneers of the Christian charismatic movement in Africa and has been referred to as one of the most powerful preachers in Nigeria.
He is the Chancellor of Covenant University and Landmark University. He was named in 2011 by Forbes magazine as being the richest pastor in Nigeria.
PROPHETIC DECLARATIONS

'You have escaped from the kingdom of oppression!

Sicknesses and diseases will start clearing the way for you!'
– Bishop David Oyedepo #LFCLiveService#SpecialSundayService#BreakingLimits pic.twitter.com/qlYBvDennv

— @davidoyedepomin (@DavidOyedepoMin) April 5, 2020
Richest pastor in Africa 2021
He joined the Redeemed Christian Church of God in 1973 and began interpreting Yoruba to English by Pastor Josiah Olufemi Akindayomi. In 1975, he obtained a Ph.D. in Applied Mathematics from the University of Lagos. He holds a position as Professor of Mathematics at University of Lagos.
Read Richest Men in Africa 2020
Pastor Chris - $100 million
Chris Oyakhilome (also known as "Pastor Chris") is the founder and president of LoveWorld Incorporated, also known as Christ Embassy, based in Lagos, Nigeria.
He was also the first to pioneer a Christian-based television network from Africa to the rest of the world.
Oyakhilome is the author of several books, including "Rhapsody of Realities", distributed monthly in several countries
Prophet TB Joshua - $70 million
Temitope Balogun Joshua , commonly referred to as T. B. Joshua, is a Nigerian charismatic pastor, televangelist and philanthropist. He is the leader and founder of The Synagogue, Church of All Nations (SCOAN), a Christian megachurch that runs the Emmanuel TV television station from Lagos.
Joshua is known for his popularity across Africa and Latin America and his social media presence with 3,500,000 fans on Facebook. His YouTube channel, Emmanuel TV, has over 1,000,000 YouTube subscribers and is the world's most viewed Christian ministry on the platform. Described as the "Oprah of evangelism" and "YouTube's most popular Pastor", Emmanuel TV is among the world's largest Christian television networks
Content on this website is protected by DMCA.  Dont waste your time copying because you would eventually remove it.