Top 10 Best Loan Apps in Ghana 2023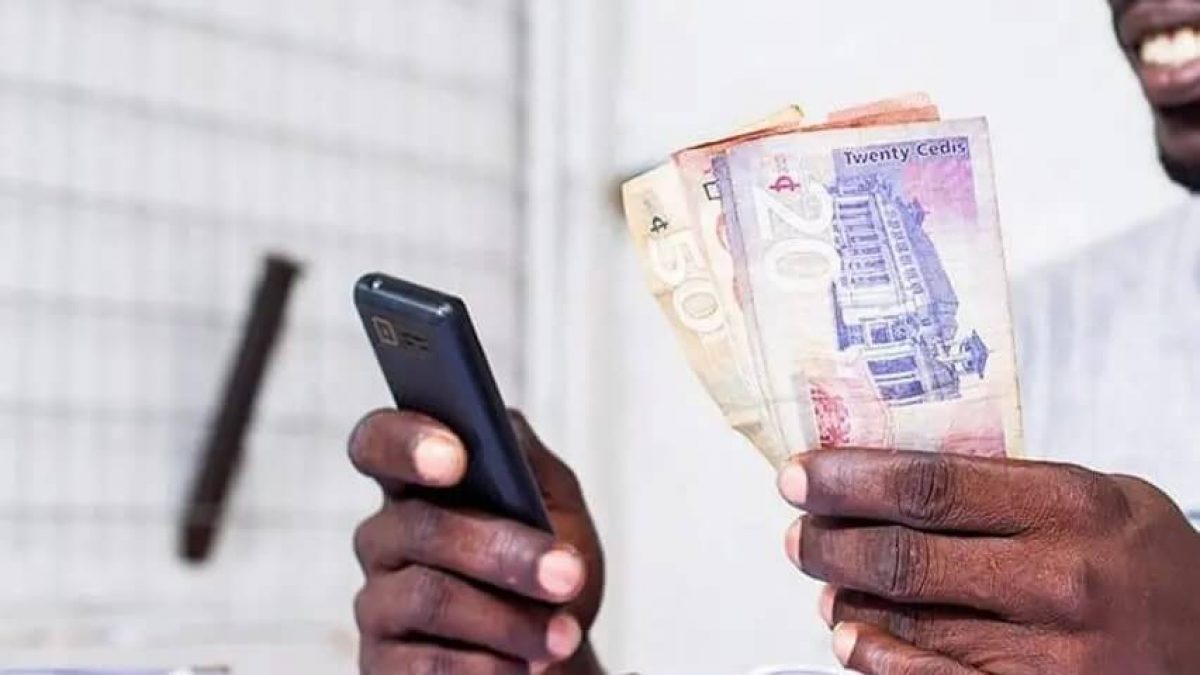 Glusea brings to you the top 10 best loan apps in Ghana 2023; There are several reliable loan apps in Ghana that can help you settle your debt. There are times in our lives whether we run out of cash, and have to attend to an urgent need that requires us to raise some cash. Having some instant loan apps on your smart phone can do a lot of magic for you. In this write up, we will be bringing to you the top 10 best loan apps in Ghana that can help raise some emergency money to solve a need.
Top 10 Best Loan Apps in Ghana
There are several apps in based in Ghana that can lend instant or quick cash but not all of them have a smooth or ease process to obtain this cash. Knowing the best and reliable apps that makes it easy to access loans can limit the hassle it takes to obtain a loan from these platforms. Lets take a look the 10 best instant loan apps in Ghana here
Top 10 Best Loan Apps in Ghana 2023
Fido Micro Credit
KiaKia Loan App
Paylater Loan App
LendingPapa
Abba Ghana loan app
Sika Master online loan
kiva Ghana Loan App
MTN Ghana quick Loans
zidisha loan app
FairMoney Loan App
Best Loan Apps in Ghana
Without any particular order, we will explore the best loan apps in Ghana;
Fido Micro Credit
Fido Micro Credit (FIDO) is a financial institution based in Accra, Ghana and licensed by Bank of Ghana. FIDO provides fast and easy short-term loans, called FIDO Loans. With Fido, you don't need a collateral to get a loan. All you need is to get verified with a valid national ID. Fido provides loans to small business owners, students and artisans among others.
To qualify for a FIDO Loan, you need a valid ID and Mobile Money.
ID Type: Driver's License, NHIA Membership, Voter ID, National ID or Passport
Mobile Money account: MTN Mobile Money or AirtelTigo Money registered in your name for at least two months.
You must be a resident in Ghana over 18 years of age.
The interest rates for new customers start at 14% for 30 days, the interest amount is displayed in the app before applying. Returning customers having a good history of paying your loans with Fido on time get better interest rate on future loans, the lowest interest rate is 8% for 30 days.
First time borrowers are eligible for a maximum of 200 GHC to be paid within 10 to 33 days. The loan term must be selected in the app when applying.
Paying your loan on time can get you a higher amount and reduced interest as you climb the ladder up to a maximum of 1000 GHS.
Fido money is among the best loan apps in Ghana you can rely on for your financial needs.
FairMoney Loan App
Fairmoney is one of the new easy money lending apps in Ghana. This app offers quick cash for the borrowers. And it comes as personal finance, vehicle maintenance, health emergencies, etc. Fairmoney Loan app accepts loan applications in 5 minutes.
KiaKia Loan App
Another one of the best loan apps in Ghana is KiaKia Loan App. It is a subsidiary of Sterling bank in Nigeria. The Kiakia loan does not require guarantor, collateral or paper work of any kind to access the facility. They don't require a guarantor and also provide low interest loans.
Carbon(fomerly Paylater Loan App)
With Carbon loan, you can get between ghs 100 and ghs 5000 with collateral. The process for obtaining a loan is straight forward.
Kickstart your loan application process by filling the form online, from anywhere.
Upload valid credentials like National ID, bank statements, and passport photograph.
Get your money in your bank account as soon as your application is reviewed and approved.
Read Best Banks in Ghana
More on Top 10 Best Loan Apps in Ghana
LendingPapa
LendingPapa is a quick online loan app in Ghana.
If you need a loan, all you need is to download the APP and register an account, you can get a loan of GHS 1,000 ~ GHS 5,000.
Loan Amount: GHS 1,000 ~ GHS 5,000.
Loan Term: 91~365 days.
Loan interest: from 8% to 22% per annum.
For example:
If you apply for a loan of GHS 5,000, the term is 120 days and the annual interest rate is 18%.
So the daily interest rate=18%/365=0.049%, the interest for 120 days =5,000×18%/365×120= 245, the totally repayment=5,000+245= 5,245.
# Loan Eligibility:
1. Ghana Resident
2. 20-55 years old
#Loan step:
1. Install the lendingpapa from Play Store;
2. Register an account;
3. Fill out your basic information and submit;
4. Apply in seconds;
5. Receive your loan straight into your bank account;
6. Increase your loan limit each time you repay your loan.
Abba Ghana loan app
Absa Ghana loan is an online loan in Ghana without collateral, part of Absa group Ltd, an African financial services group with a goal to be the pride of the continent.
The loan app offers different types of loans starting from business solution loans, ordinary loan account, commercial asset Finance, enterprise and surprise chain development loan, Employee salary overdraft and School plan which can be applied through their online website.
Kiva online loan
Kiva is an international nonprofit, founded in 2005 in San Francisco, with a mission to expand financial access to help underserved communities thrive.
Through Kiva's work, students can pay for tuition, women can start businesses, farmers are able to invest in equipment and families can afford needed emergency care.
Kiva work basically through crowdfunding, meaning when you apply for loan, based on the need, Kiva will create a profile for you and ask people to lend or donate to achieve the amount needed. It is best for people in deprived communities facing challenges such as hunger, sickness among others.
How to get loan from MTN quick loan
Dial the short code *170# on your MTN Handset
Choose option 5 to access Financial Services option
Choose option 3 for loans
Choose option 1 for Qwikloan
Choose option 1 for Request Loan
Choose your loan amount
Confirm your repayment plan (Number of days to payback)
On the next screen, enter your secret Mobile Money Pin to finalize the process
Your loan request will be approved instantly and an SMS will be sent to you confirming the cash sent to your MoMo wallet.
Thanks for reading about the best loan apps in Ghana. When next you ask yourself which app can borrow me money in Ghana? Think of one of the above named apps.
Source: Glusea