Best Gospel Singers in Ghana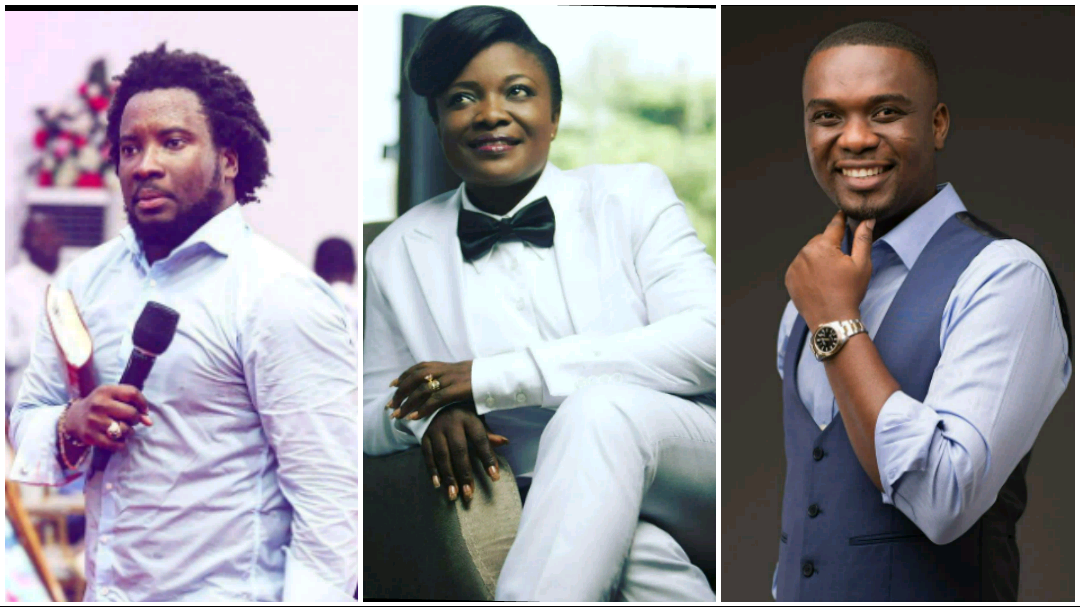 We bring to you Best Gospel Singers in Ghana
Gospel music has seen tremendous improvements over the last years. For the first time in Ghana's music history, a Gospel musician was awarded the artiste of the year. We have also seen gospel musicians in Ghana sharing the same stage and featuring international acts. see the list of Best Gospel Singers in Ghana
Best Gospel Singers in Ghana
Sonnie Badu
Africa multiple award winning International Gospel singer-songwriter Sonnie Badu is an influential figure in Africa Gospel music. He is known for his work as a philanthropist, businessman, motivational speaker, and author, and for his long-running success as a musician. He is arguably the most flourishing gospel export emerging out of Africa in recent years.
One of the most consistently popular live acts in the world, Sonnie have been to almost every corner of the world and is high on every best worship list; his trademark vocals are as recognizable as his custom made fashion accessories.
Joe Mettle
Joseph Oscar Nii Armah Mettle better known by his stage name Joe Mettle, is a Ghanaian gospel singer and songwriter. He is the first Gospel musician to win VGMA Artist of the year in his Genre on April 8, 2017.
He has won many awards in Ghana and many other countries. He has been recognized as one of the most successful musicians over the decade. He has mounted so many international platforms with International Gospel Artists like Donnie McLurkin, Ntokoso Mambo and many more
Ohemaa Mercy
Ohemaa Mercy released her first album in the latter part of November 2004. Entitled Adamfo Papa, the album enjoyed massive airplay after its release, which brought Ohemaa into the limelight. She won seven nominations for the 2006 Ghana Music Awards but did not win any of the awards. She later won the Discovery of the year for the Gospel Music Awards the same year.
She won the Gospel Artiste of the year and in Canada the same year was Gospel Artiste of the Year-Canada. She was nominated the Best Female Artiste West Africa the same year for the Africa Gospel Music awards in London.
Ohemaa Mercy has performed on major platforms with electrifying performances that have earned her a huge fun base, not only for the love of her music but also for her stage performances.
Ohemaa has sharedthe stage with renowned international artistes such as Andrae Crouch, Israel Houton, Don Moen, Darwin Hobbs, Juanita Bynum, Kirk Franklin, Fred Hammond, to mention a few. With her latest album Aforebo, Ohemaa Mercy has six successful albums to her credit.
Diana Hamilton
Diana released her debut album in 2007 titled, "Osoro be kasa" and this album enjoyed some good airplay which brought her into the limelight. Her second album "Ensi wo yie", released in 2010, gained her prominence in the Ghanaian Gospel Music Industry.
She remains a mentor for a lot of upcoming gospel musicians. She also finds time to mentor a lot of youths in her local church.
Read Richest Musicians in Ghana
Celestine Donkor
Donkor collaborated with numerous gospel musicians, including Joe Mettle, Joyce Blessing, Ceccy Twum, Philipa Baafi, She has many hit songs, including "Turning around", "Bigger", "Okronkronhene", "Manim Nguase", "Boobobo". Her latest Album Agbebolo earned her the Artiste of the year at the National Gospel Music Awards.
Joyce Blessing
In 2018, Blessing took the lead among other gospel musicians in Ghana with copping nominations in all awards organized in Ghana. She recently won the Gospel artiste of the year at Ghana Entertainment Awards USA , Ghana Music Awards South Africa Gospel Artiste of the Year and grabbed three awards at the recent BAMA Awards in Ghana, making a sum of 22 awards copped in just five years in ministry, an achievement no Ghanaian gospel musician has been able to attain so far.
She again grabbed nominations for Gospel Song of the year and Gospel Artiste of the Year at the Vodafone Ghana Music Awards, three Music Awards and more.
In 2019, Blessing has nominations for Hippo Music Awards based in Uganda and six nominations at MAWA 2019 in Nigeria and won an award with her latest Repent single at Maranatha Global Worship Music Awards In Kenya.
She currently has 24 awards and six albums to her credit.
As part of her gospel ministry, she has set up a charity foundation which donates to the deaf and blind, accident victims, and mentally challenged people in Ghanaian society.
Obaapa Christy
Obaapa Christy has several awards for her motivational and spiritually uplifting songs including Ghana Music Award, a National Award honours and an award from former President Kufuor.
Her latest album, 'hyebre Sesafo' is receiving massive airplay all over the country.
Obaapa Christy music AWARDS:
Within a year, Obaapa Christy won the three Ghanaian MUSIC AWARDS:
"Best Album of the year"
" Gospel Song of the year" And
"Praises song of the year"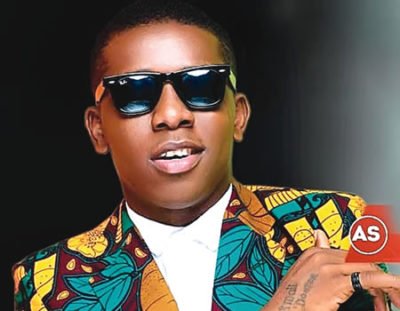 Glusesa brings to you Small Doctor net worth and biography
Adekunle Temitope known by the stage name Small Dcotor is a  Nigerian Fuji, afro-pop recording artist and performer. He is one of the youngest artiste in Nigeria to watch out for. Keep reading to find Small Doctor net worth and his biography.
Biography
Temitope was born on 27th May, 1996 in Dopemu, Lagos but hail from Ondo State. He took a strong interest in music at a young age. He attended Ain't Orosan Nursery and Primary School and attended Secondary at Oniwaya Secondary School. Due to his interest in music, he dropped out of University of Lagos to concentrate on full time music.
Read Top 10 Richest Musicians in Nigeria
In 2012, his music career kicked off. He released singles like Gbagaun, Anobi, Penalty and Mosquito Killer. Small Doctor released his debut studio album "Street Ambassador" in 2015.
Small Doctor was arrested for alleged possession of firearms and for allegedly threatening to shoot a police officer who was on traffic duty along Oshodi, Lagos. Barely 24 hours, a magistrate court in Ebute cleared all charges against him and he was released
Small Doctor Net Worth
Small Doctor net worth is estimated to be $2 million. Winners Golden Bet unveiled Small Doctor as their brand ambassador.
Small Doctor Career Highlights
2015: "Skit"
2015: "Oh My God"
2015: "E No Sabi"
2015: "Gyration"
2015: "Magician"
2015: "Amuludun"
2015: "Say Baba"
2015: "Oyinbo"
2015: "Eleda Mi"
2015: "God the Bless"
2015: "Street Bus Stop"
2015: "Arrest"
2015: "Small Doctor"
2015: "Omo Iya Teacher"
2015: "Ile Ijo"
2015: "Story"
2015: "Gbera"
2015: "Gbagaun"
2015: "Iya Teacher"
2015: "You Know"
2015: "Anobi"
2015: "Mosquito Killer"
2015: "Uzobu"
2015: "Anobi"
2016: "Penalty"
2016: "Sobotone"
2016: "Forever"
2016: "Pakurumo"
2018: "My People"
2018: "Slay Mama"
Sophie Ndaba Biography and Net Worth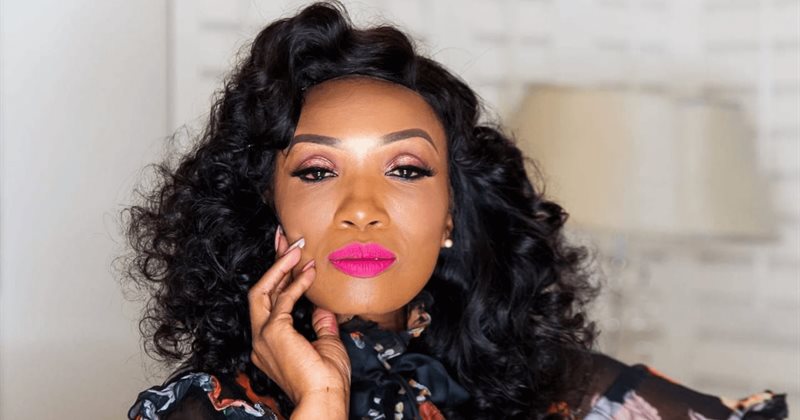 Sophie Lichaba Mphasane, formerly Sophie Ndaba, is a South African actress. She played Queen Moroka in the soapGenerations. In 2016, she was guest judge in the final Miss South Africa 2016 beauty pageant.
Read Vinette Ebrahim net worth
Education
She completed high school in Zimbabwe, after which she pursued her modeling career. Her mother sent her to an orphanage in Eastlea, Harare, Zimbabwe so she could get a better education than what was available in apartheid South Africa.
Lichaba's father, Solly Mphasane, died in 2016. She suffers from diabetes. With her former husband, Themba Ndaba, she has two children, Rudo and Lwandle. She adopted her niece, Shallon Ndaba, following the death of her sister, Tiny Mphasane. She married Max Lichaba in 2017. In late 2018, Lichaba was the victim of a rumour, which claimed that she had died
Awards
Duku Duku Award for "Best Soap Actress" in 2003
Golden Horn Award for "Best Comic Actor" in 2009
Woman Of Inspiration Award
Sophie Ndaba Net Worth
Sophie Ndaba net worth is estimated at $5million
Oseikrom Sikani Net Worth and Biography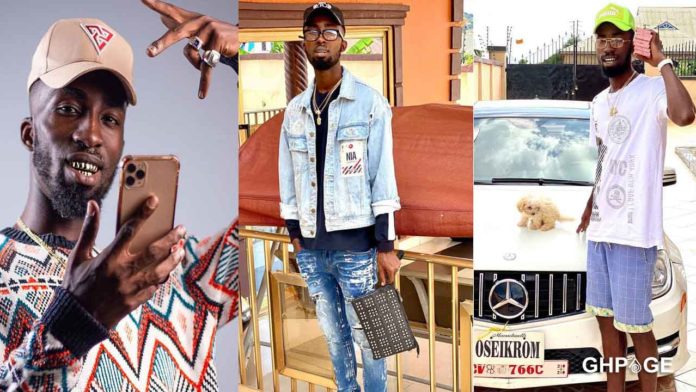 Glusea brings to you Oseikrom Sikani net worth and Biography
Ransford Brefo known on stage as Oseikrom Sikani is a Ghanaian musician and rapper based in Kumasi in the Ashanti region of Ghana.
Oseikrom Sikani ( translated Kumasi's richest) is known in showbiz  for his love for display of his wealth.  What is Osekrom Sikani net worth? Is he really the richest person in Kumasi? Keep reading as we bring to you every   information you need to know about the "Kumerican" rapper.
Biography
Ransford was born in Kumasi. Not much is known about his beginnings. He started singing in Church at an early age. According to Ransford, all his family members live abroad; he is the only one living in Ghana. His father is called sika gari (translated to mean he has money like gari)
Read Top 10 Richest Musicians in Ghana
Oseikrom Sikani  is an alumini of Sunyani Technical University. He started his music career in 2013 but did not show much seriousness in it. He only did music as a hobby.
Oseikrome Sikani Net Worth

Oseikrome Sikani believes he is the richest person in Kumasi, Ashanti  region.  He boast of several properties he owns including a 12 bed room house, 3 cars including a range rover, a benz which cost Ghc100,000 and a Corolla which cost Ghc 50,000. He also owns a quad bike which cost Ghc 30,000.
As a way of making people know he is wealthy, he has gold teeth which cost Ghc 15,000.
According to Oseikrom Sikani, he once spent about Ghc20,000 at a club just to proof to people he is wealthy.
He also stated  in an interview with Zionfelix, his source of income includes gift from his family members abroad, remittances from friends who receive money  abroad through his bank account.