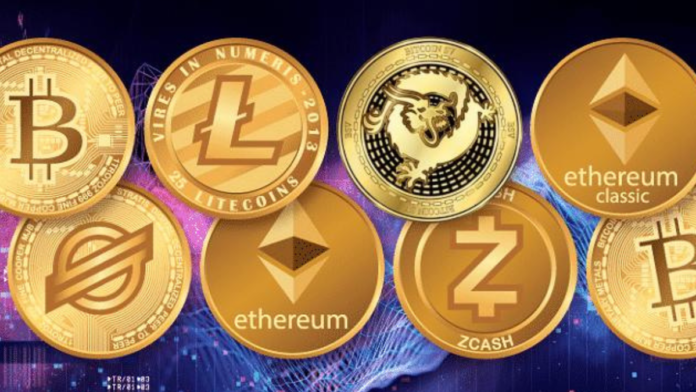 Best cryptocurrencies to invest in 2023 for long-term benefits
Cryptocurrencies have consistently proven to be excellent investments despite the market's many ups and downs. This investment has the potential to make you very wealthy.
But there are currently over 10,000 cryptocurrencies available for trading or investing, making it very difficult to choose the best cryptocurrency options, especially if you are a beginner.
We'll go over the best cryptocurrencies that you can purchase now before their value soars in the foreseeable future to make things simpler for you. Read Most Successful Businessmen in Ghana
Here's the list of the best cryptocurrencies to invest in in 2023.
Bitcoin (BTC)
Bitcoin(BTC) is regarded as the original cryptocurrency. In 2009, Satoshi Nakamoto invented it. Like the majority of cryptocurrencies, BTC runs on a blockchain, which is a shared ledger that keeps track of transactions and is shared among a network of thousands of computers. Because updates to the distributed ledgers must be verified by solving a cryptographic puzzle, a process known as proof of work, Bitcoin is kept secure and shielded from fraudsters.
One of the cryptocurrencies you should invest in 2023 is Bitcoin, due to its skyrocketing price and widespread recognition.
Ethereum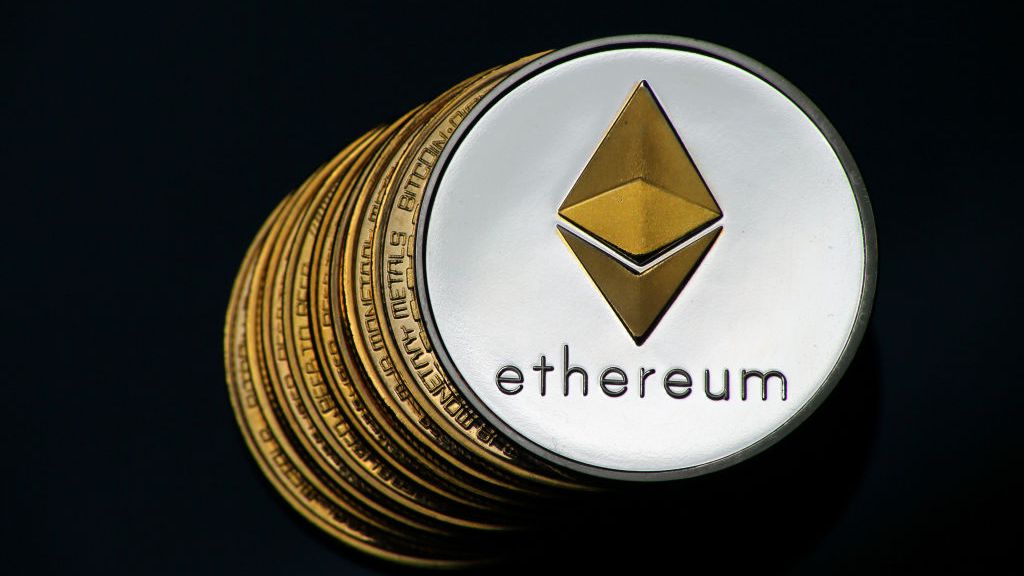 A blockchain called Ethereum secures the creation and upkeep of public digital ledgers. It is a community-run technology that underpins decentralized applications and the cryptocurrency Ether (ETH).
Ethereum manages and tracks the currency through a decentralized computer network called a blockchain.
Developers can use smart contracts to create decentralized applications (Dapps), which allow users to access various types of transactions without a middleman.
Ethereum is valuable to purchase because it can be used as both money and a store of value. It serves as a conduit for decentralized finance as well. It is one of the best Cryptocurrencies to Invest in.
Solana
Solana and Ethereum are comparable in two important development areas: speed and low transaction costs. Due to a bottleneck caused by the structure of Ethereum's network, which caps the number of transactions per second at 15 to 30, high gas prices result. It has attracted many cryptocurrency investors because of its ground-breaking features.
Cosmos
According to our list, Cosmos is the next best cryptocurrency to buy. This cryptocurrency is centered on the development and application of blockchains for interconnection and communication. Read Elon Musk Net Worth
The ATOM coin is necessary for Cosmos to compete with other blockchains by using its cutting-edge technology. As a result, Cosmos is currently among the best Cryptocurrencies to Invest in.
Cardano
A third-generation cryptocurrency, Cardano, With its features, first-and second-generation cryptos like Bitcoin and Ethereum can be combined in the best possible ways. As opposed to other cryptosystems, it uses Proof of Stake (PoS) rather than Proof of Work, which increases sustainability (PoW). Experts recommend investing in Cardano.
Avalanche
One of the few blockchains that can scale while maintaining decentralization is called Avalanche. It has unlimited potential for interoperability with numerous blockchains.
Based on the use case, avalanche blockchains change the consensus algorithms and the network has more validators than other networks. It is among the best Cryptocurrencies to Invest in 2022 in order to make money.
Polygon
By introducing its own version of the Ethereum Hard Fork, Polygon has improved the predictability of its pricing and eventually made MATIC deflationary by burning coins. Its goal is to prevent the market from becoming oversaturated with tokens, ultimately raising the token's overall value. Read Richest Actors in the world
XRP
The rapidly expanding cryptocurrency industry that has seen impressive financial growth over the past year and is still making headlines includes Ripple XRP. The consensus protocol used by XRP allows for the quick, low-cost, and low-energy processing of transactions.
As a result, it has one of the lowest environmental impacts of all cryptocurrencies. Contrarily, Bitcoin transactions aren't effective. One of the top 10 cryptocurrencies expected to soar in 2023 is this one.
Tether (USDT)
Tether is a stablecoin, meaning it theoretically maintains a value equal to one of the fiat currencies it is backed by, such as the U.S. dollar and the euro. In contrast to some other types of cryptocurrencies, It was made public in 2011.
Because Tether's value is predicted to be more stable than that of other cryptocurrencies, investors who are wary of the extreme volatility of other coins prefer it as a result. Tether is one of the best Cryptocurrencies to Invest in
Decentraland
If you want to invest in the metaverse sector in 2022, Decentraland is one of the best cryptocurrencies to buy. The virtual world aspect of Decentraland is similar to that of The Sandbox, and it is also a reliable cryptocurrency to take into account.
More on the best Cryptocurrencies to Invest in
Polkadot (DOT)
The 2016-founded Polkadot (DOT) blockchain interoperability protocol was created to link various chains together. It also makes it possible for parachains, or parallel blockchains, to process transactions and exchange data in a secure manner.
Polkadot security can be used by developers to create their own blockchains. Read What is cryptocurrency
Gavin Wood, who also served as Ethereum's chief architect, developed Polkadot. The intriguing feature of DOT is that the total supply is not strictly limited. Instead, a new token is consistently given out.
Litecoin (LTC)
Litecoin (LTC), an open-source blockchain project, was created by Charlie Lee, a former software engineer for cryptocurrency exchange Coinbase. It was released in 2011.
It was among the first digital currencies whose code was a copy of Bitcoin's. It is intended to have a quicker confirmation time for transactions, despite similarities to Bitcoin.
It can be used as a method of direct payment to individuals anywhere in the world. The term "silver to Bitcoin's gold" is frequently used to describe LTC.
Sandbox
From the list of the best cryptocurrencies to invest in in 2022, The Sandbox is an additional coin that should be purchased. This cryptocurrency aims to connect the real and virtual worlds using distinctive NFTs so that users from around the globe can explore the Sandbox ecosystem while interacting and networking.
These cryptocurrencies listed above have distinctive technologies that set them apart from one another. The one thing that unites them all, whether it be during the official ICO periods, at the beginning of the project's life, or just a year ago, is the fact that each of them has demonstrated a significant return when compared to the initial investments.
Source: Glusea