Best Barcelona Players of All Time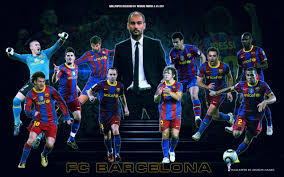 Best Barcelona players of all time includes both past and present players who have made a mark in the history of of the team. Based on reviews from commentators, supporters, online voting sites, we present to you, the top 10 best Barcelona players in the clubs history.
Top 10 Best Barcelona players of all time
Rivaldo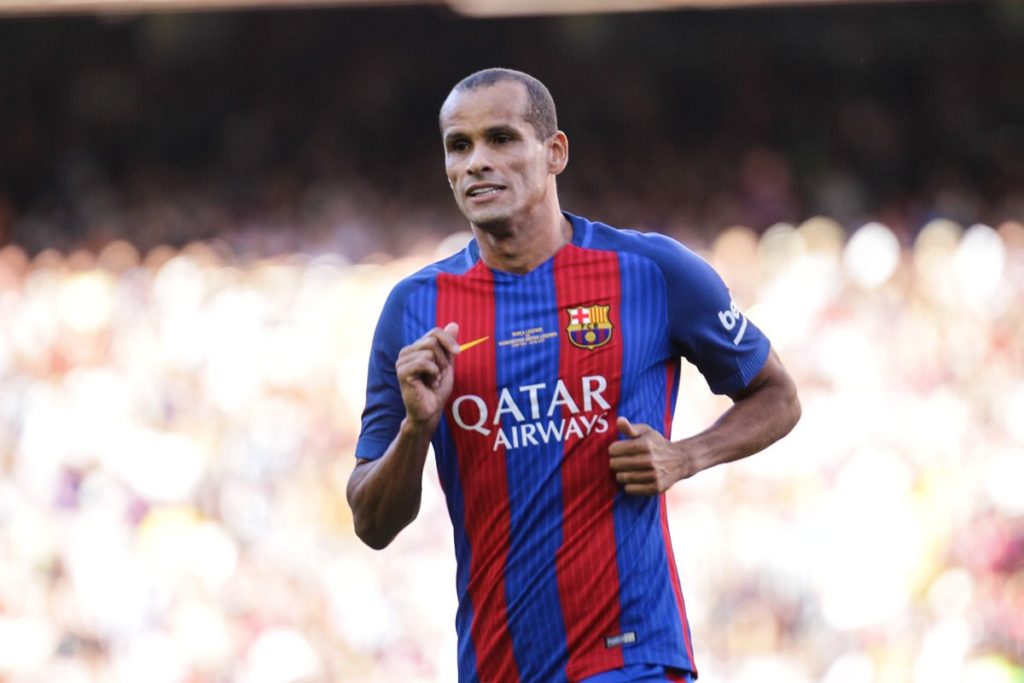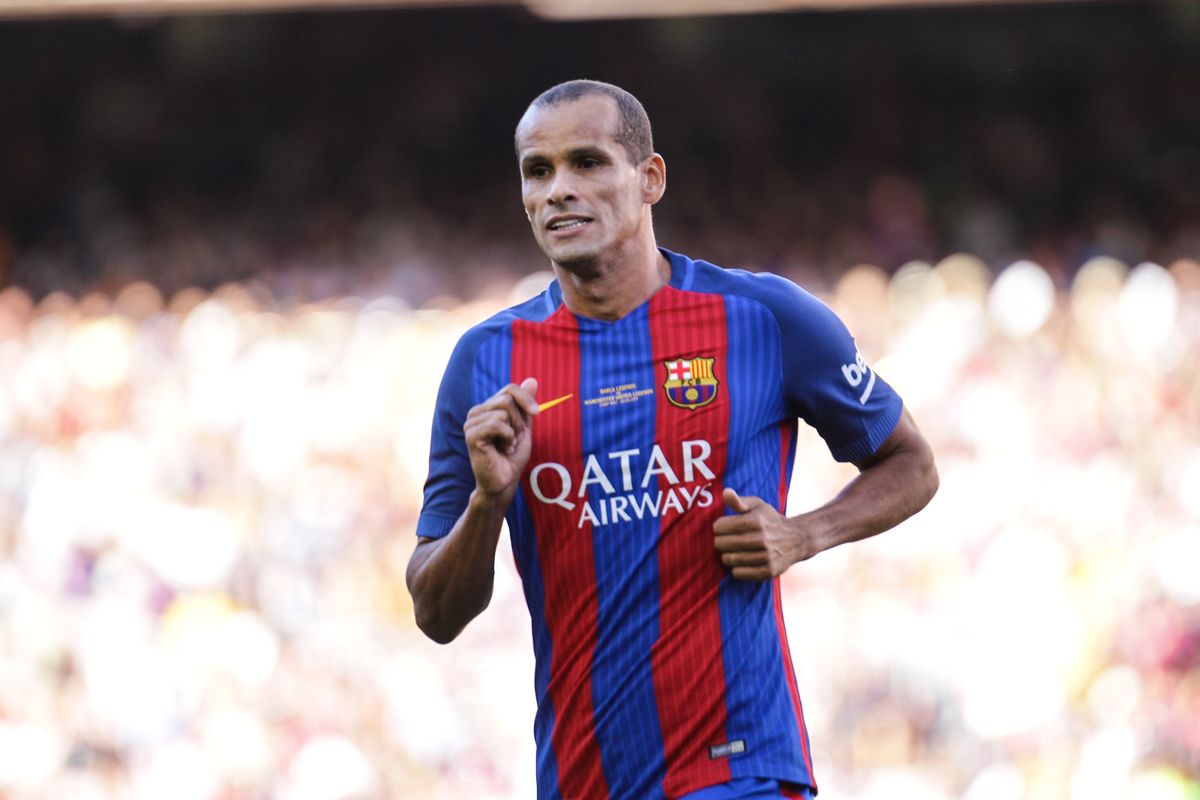 Rivaldo (Recife, Brazil, 1972) was signed from Deportivo la Coruña at the start of the 1997-98 season as a direct replacement for his compatriot Ronaldo. 
And Rivaldo was able to fill the role. A tall, sturdy player, he had the kind of abilities that had rarely been seen before, with tricky dribbling skills, a powerful shot and an amazing talent for converting free kicks and penalties, all off his left foot.
Seasons at the club: 1997-2002
Games played: 253
Goals scored: 136
Best Barcelona players of all time
Ronald Koeman
'Tintin' Koeman will always get a mention in FC Barcelona history for scoring the goal that handed Barça victory in the 1992 European Cup at Wembley
The Dutch defender was one of the central figures in the Dream Team, being a masterful player just in front of the defence and being the provider of amazing pinpoint passes that generated so many dangerous opportunities.
Seasons at the club: 1989-95
Games played: 350
Goals scored: 106
Samuel Eto'o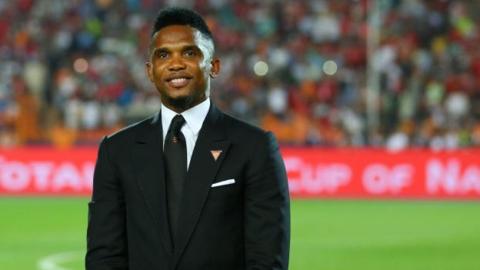 Eto'o goes down in Barça history as "the indomitable lion", the forward who never gave up. For 5 years he was the team's target man, and the host of titles won were, to a massive extent, thanks to the crucial goals he scored
the African scored 152 goals in his 234 games in a Barça jersey. An astounding figure that makes him one of the most prolific strikers in club history. His 108 goals in 144 league outings make him one of the highest league goalscorer on the club records.
Read World footballers with private jets
Luis Suárez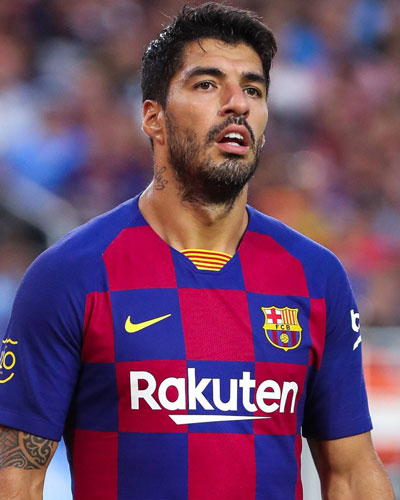 Luis Suárez is synonymous with goals, scoring them and creating them. The Barça number 9 has a fighting quality that makes him a winner through and through.
Suárez made his official debut for the Club on 25 Cctober 2014 in La Liga against Real Madrid.
Suarez currently has about 191 goals out of 270 appearances and 96 assist.
Best Barcelona players of all time
Carles Puyol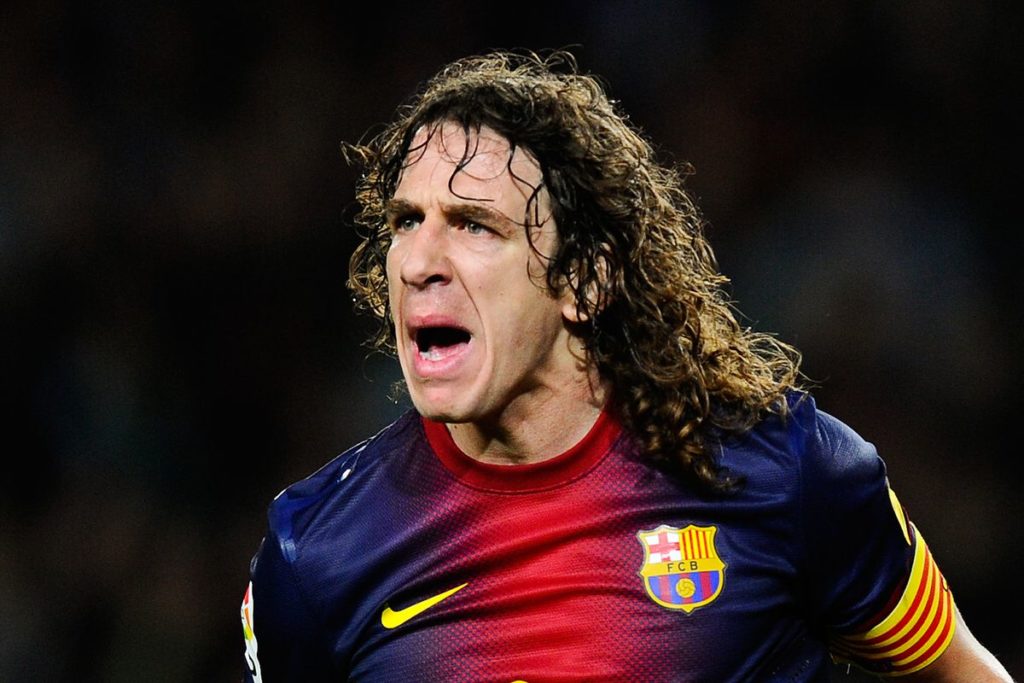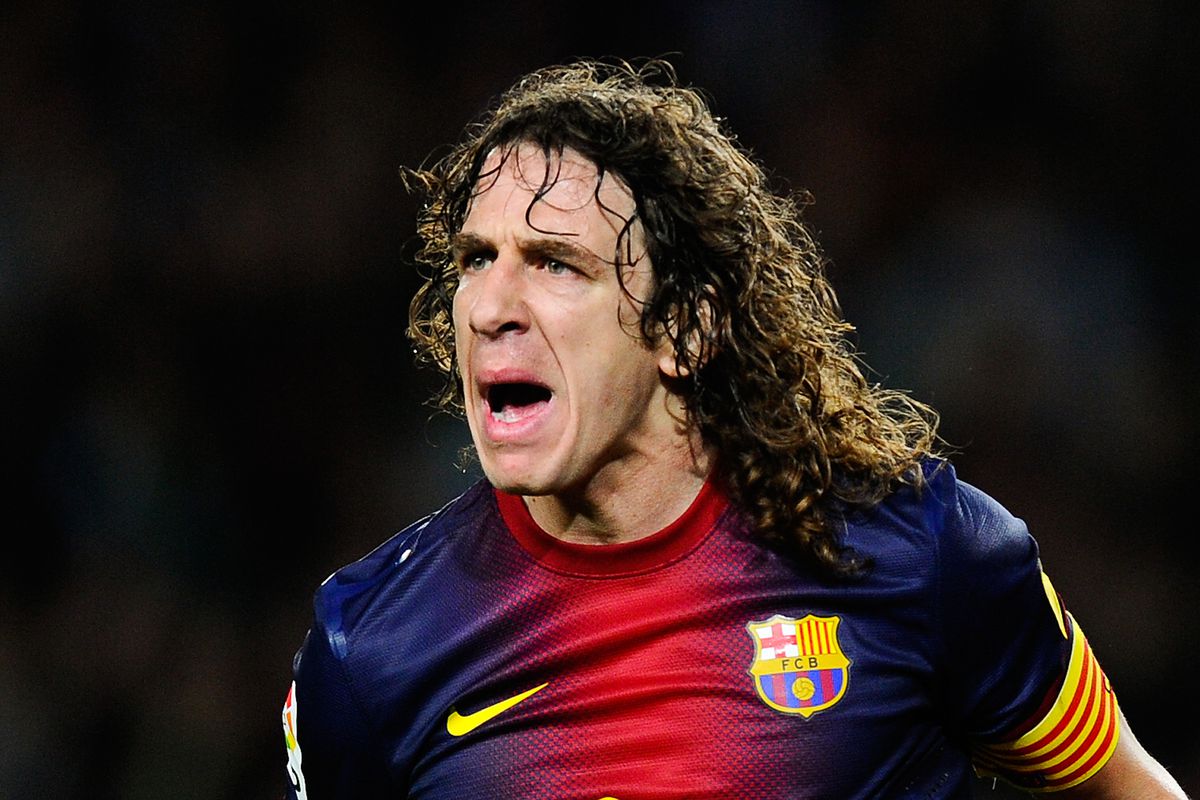 Puyol joined FC Barcelona's youth system at La Masia, switching positions again, to play as a defensive midfielder; two years later, he started playing for the club's B-team, occupying the position of right-back.
He made his first team debut in 1999 as central defender under Louise Van Gaal. Carles Puyol carried out his entire professional career at Barça
Seasons at the club: 1999-2014
Games: 663
Goals: 23
Xavi Hernández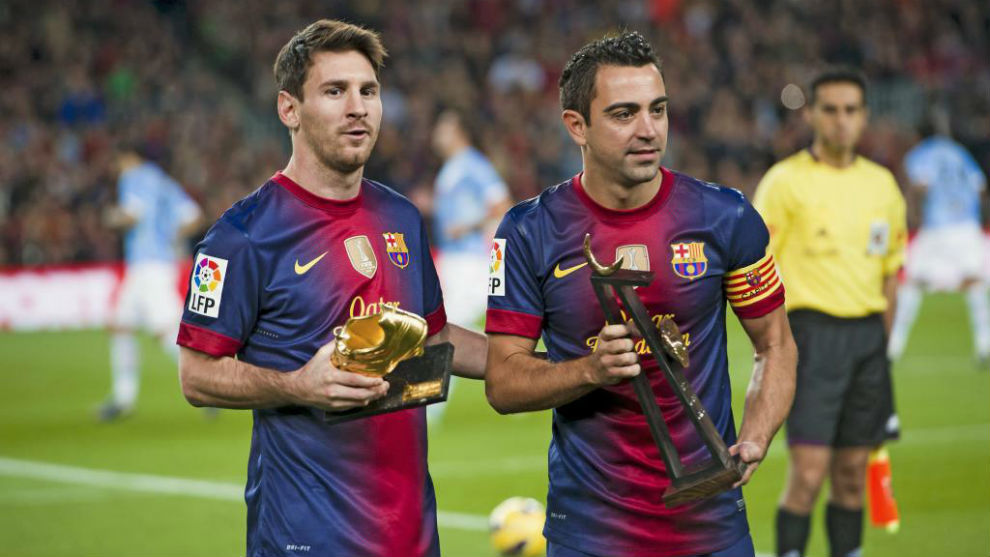 Xavi is, statistically speaking, the most successful player in Spanish football history. A midfielder from the club's youth system, he's the perfect example of the Barça values
He made his first team debut in 1998 under Louis van Gaal, and held onto his first team place for a remarkable seventeen seasons.
It was under Frank Rijkaard in 2003 that he really started making his name, and by the time he was playing under his role model Pep Guardiola in the 2008/09 season, his legend was already set in stone. in his final season as a blaugrana.
Seasons at the Club: 1998-2015
Matches played: 869
Goals: 97
Best Barcelona players of all time
Josep Guardiola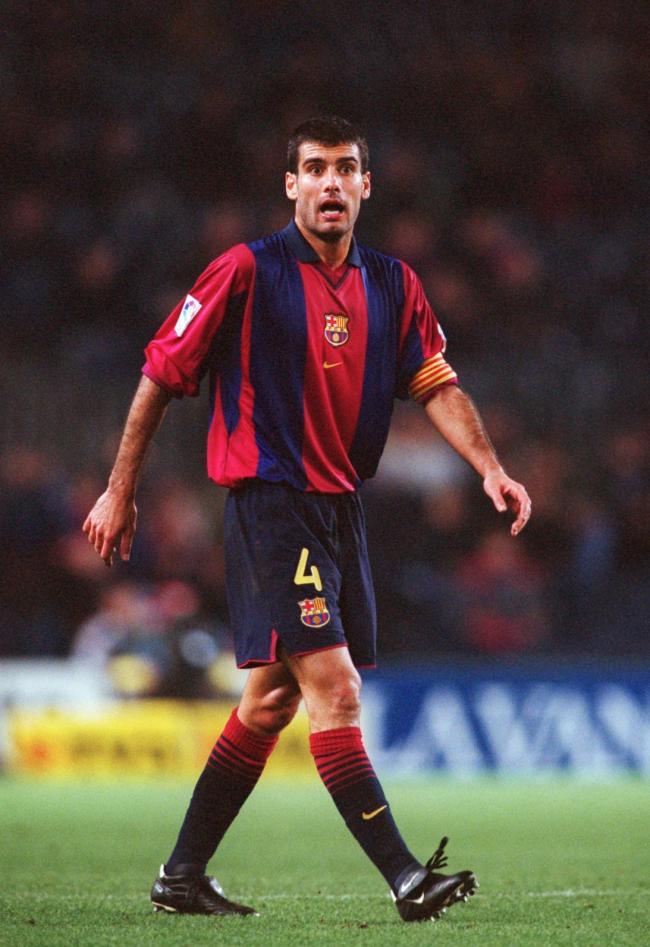 Before going into management, Guardiola was a class footballer who played almost all his career at FC Barcelona before going on to spells in Italy, Qatar and Mexico.
n the season 1990-91 he alternated between the B squad and the first team squad, making his debut for the latter on 16 December 1990 against Cádiz
Among the trophies he won at Barça are six leagues (1990-91, 91-92, 92-93, 93-94, 97-98 and 98-99), a European Cup (91-92), a Cup Winners' Cup (96-97) and two Copa del Rey (96-97 and 97-98) before his departure at the end of the 2000-2001 season.
Andrés Iniesta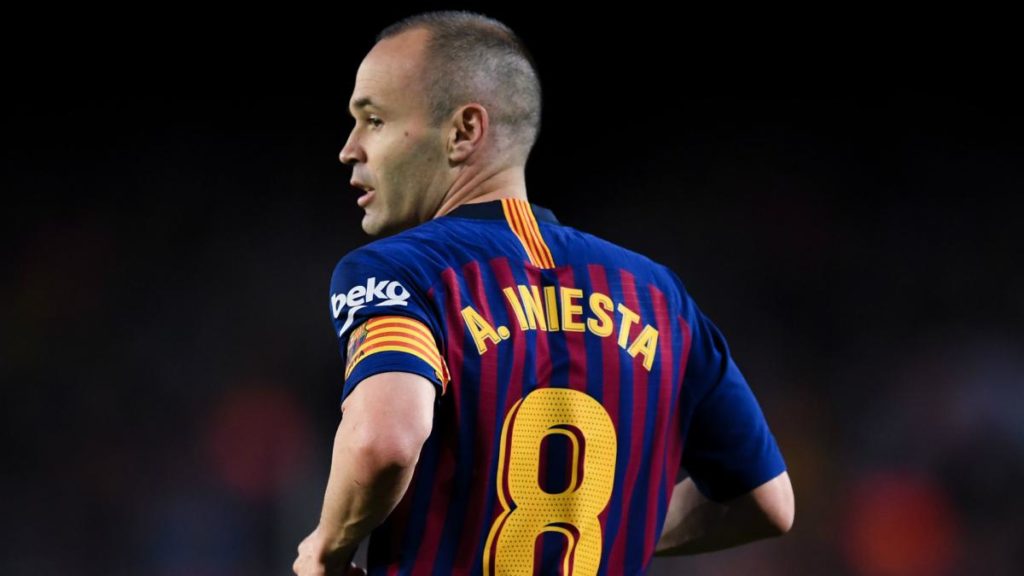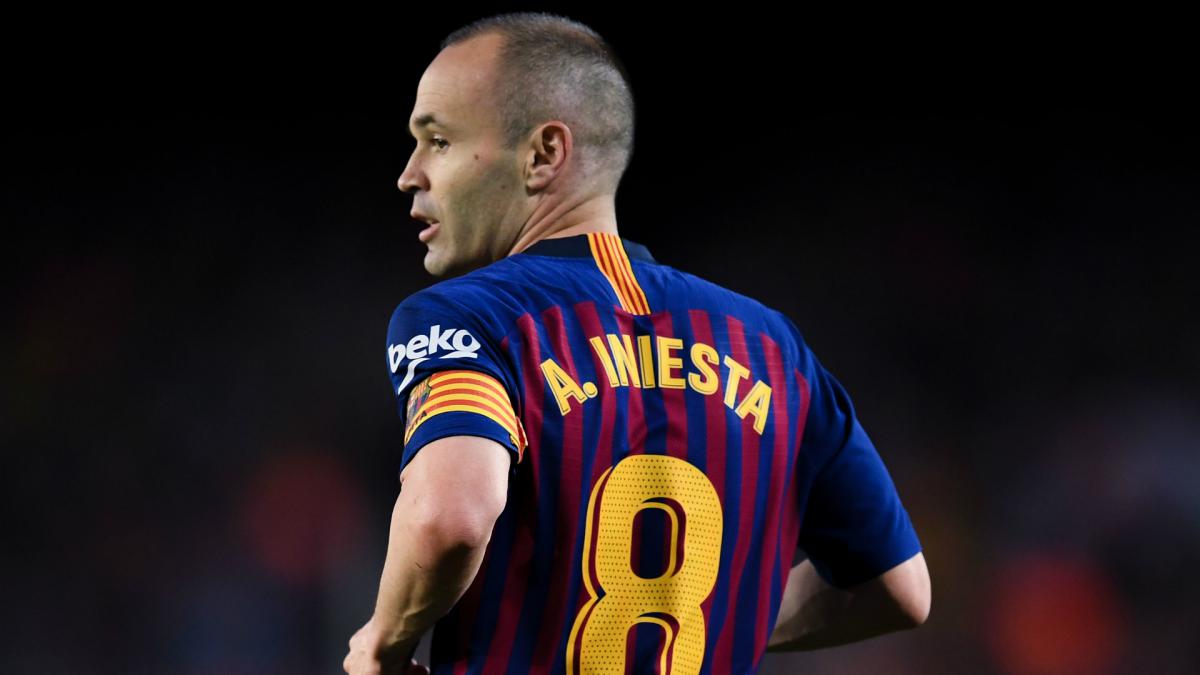 Iniesta was one of the most loved and emblematic of players for the Barça fans. The 'culers' has always valued his silky style of play, his commitment to the team and his modesty and good humour off the pitch.
He left the Club on a high having completed the league and Copa del Rey double in the 2017/18 season.
In his time at Barça Andrés Iniesta claimed no less than 32 trophies as a blaugrana and the man from Fuentealbilla will always have a place in the heart of every Barça fan.
Seasons at the Club: 2002-2018
Games played: 758
Goals scored: 66
Ronaldinho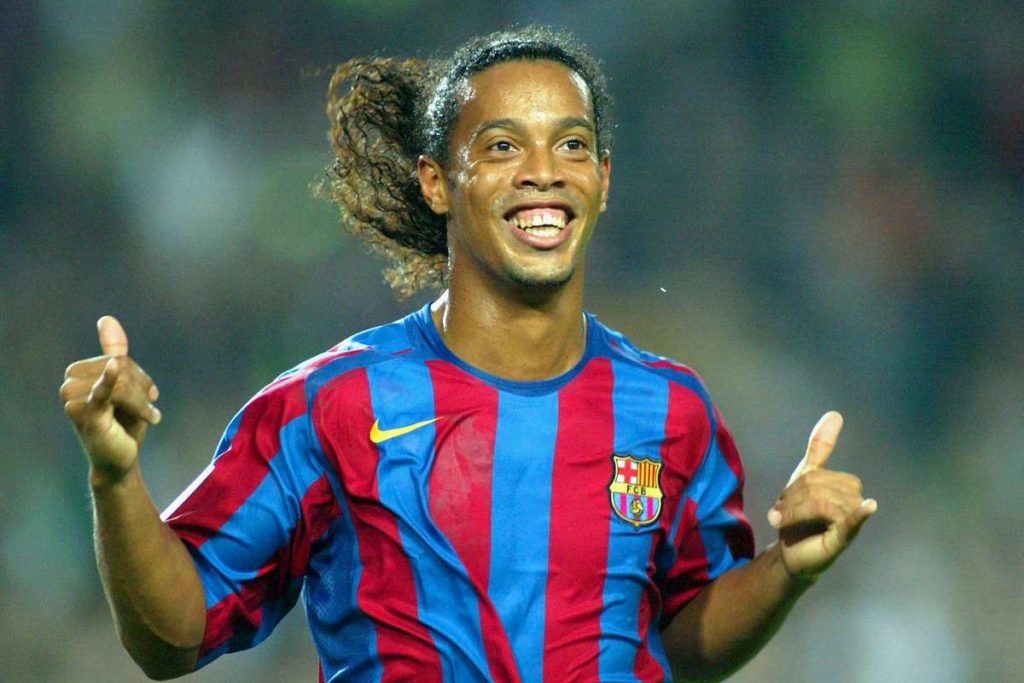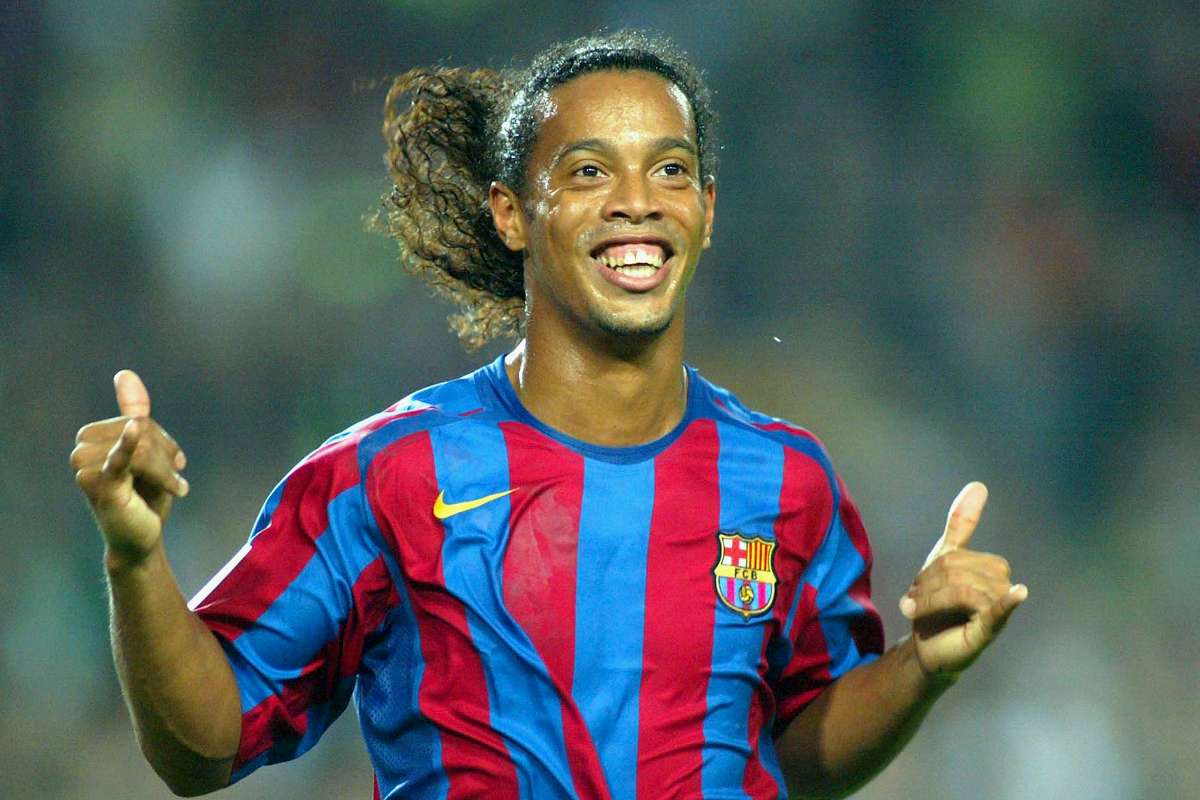 Ronaldinho came to Barcelona in the summer of 2003 to head the new club project which began with Frank Rijkaard as manager.
The man who was to wear the number 10 shirt for Barça for five seasons immediately thrilled fans with his imaginative play which led to moves that very few footballers could aspire to.
During his time at Barça he scored 94 goals in competitive matches even though he also stood out as a great creator of goals.
With him leading the team on the pitch, Barça experienced some of the best times in its history, winning two back-to-back League titles and above all the Champions League in an unforgettable final on 17 May 2006 in Paris.
Seasons at the club: 2003-2008
Games: 250
Goals: 110
Best Barcelona players of all time
Johan Cruyff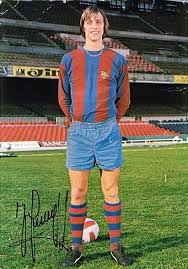 Cruyff was one of the best players in the world of all time and in his time, he was considered number one
Read Also Best Liverpool Players of all time
His immense quality saw him win worldwide recognition and he won the Golden ball award three times (1971, 1973 and 1974).
In his first season, Cruyff exploded onto the scene; using his technical brilliance and intelligence to help Barça win the league in 1973-74 – the first time in 14 years.
In 1999 he was chosen as best player of the century in Europe and in September 2006 he was awarded the cross of Saint Jordi from the Government of Catalonia.
Seasons at the club: 1973-78
Games played: 231
Goals: 86
Hristo Stoichkov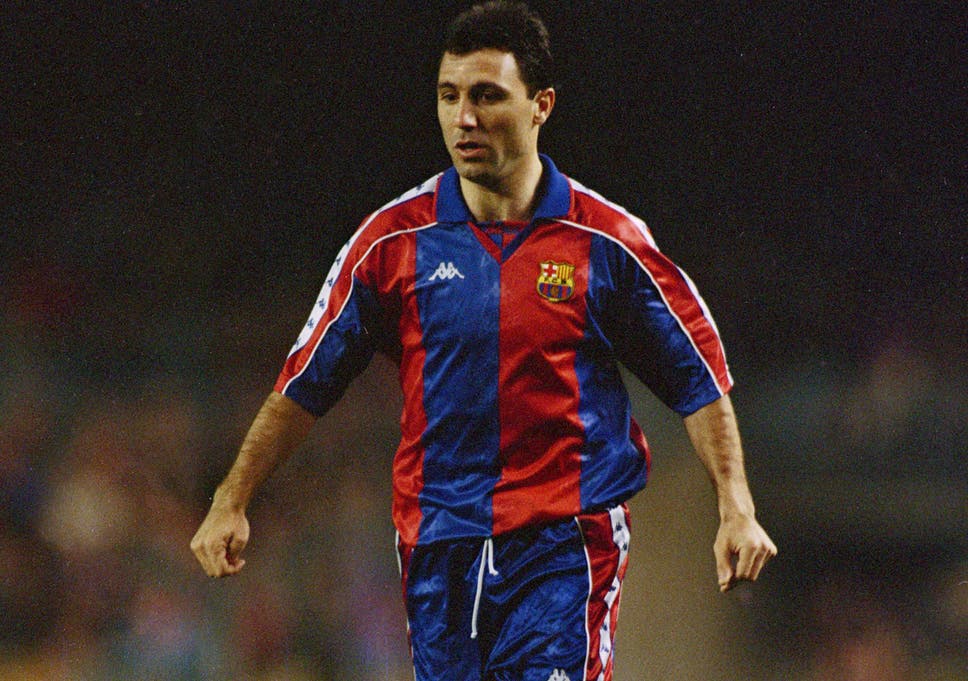 Considered the best Bulgarian player of all time, Hristo was one of the stars of the Dream Team and one of the fans' most popular players of the 1990s, both for his football and his extraordinary fighting spirit.
He was versatile, and could play either on the left or in the middle, making him a highly efficient forward player, with great speed and a goalscoring instinct.
He was considered one of the best players in the world for his time, and is one of three Barça players to have won the European Cup (1992), the Golden Boot (1990) and the Ballon d'Or (1995) along with Leo Messi and Luis Suárez.
Seasons with the club: 1990-95 and 1996-98
Games played: 341
Goals scored: 162
Best Barcelona players of all time
Lionel Messi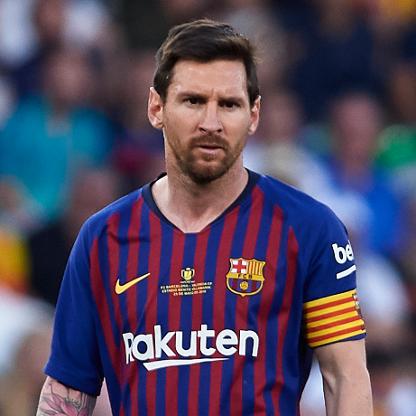 On an individual level Messi has continually broken records throughout his career.
In 2011/12 Messi moved past César Rodríguez's record of 232 official goals to become the Club's all-time top goalscorer.
He ended 2012 with the record number of goals in a calendar year (91), thus beating the historic tally established by Gerd Müller (85 for Bayern Munich and Germany in 1972).
The following year, 2013/14 Messi reached yet another landmark, overtaking Paulino Alcántara's total of 369 goals to become the leading goalscorer of all time at the Club.
Messi also passed Raúl's 71 career goals to become the all-time leading scorer in Champions League history.
The Argentinian also surpassed Luis Figo's all-time La Liga assist record (105).
Messi's individual achievements are also unprecedented:
six Ballon d'Or awards,
six times Champions League top scorer,
six times Golden Shoe winner,
six times 'Pichichi' (top scorer) in La Liga
Read Best EPL Players of all time