Want to Know the best banks in Ghana for investment?
In this list, we bring to you the list of the top 10 best banks in Ghana for investment in 2022. Saving money can a harder task for most people to do. With investment banks, you simply entrust your money in the hands of a financial institution to trade with securities on your behalf to generate dividends.
Aside the financial security provided by the invest banks, they also give higher returns than the normal savings account
Read About the top 10 best banks in Ghana
The are a lot of investment bank in Ghana, however, not all of them are the same when it comes to payment of dividends. In this article, we will be profile the top 10 best investment banks in Ghana with which you can invest your cash.
Top 10 best banks in Ghana for investment in 2023
with investment banks you can choose a low risk path to increase the returns on your deposits. Unlike savings, you are less likely to get access to you money at any given time.
without further ado, lets take a look at the top 10 best invest bank in Ghana;
Ecobank
Databank
National Investment Bank
Calbank
Fidelity Bank
Standard Charted
Stanbic Bank
First National bank
ADB
Access Bank
Top 10 Best Investment Banks in Ghana
take a look at the best banks in Ghana for investment at the moment.
EcoBank Ghana Limited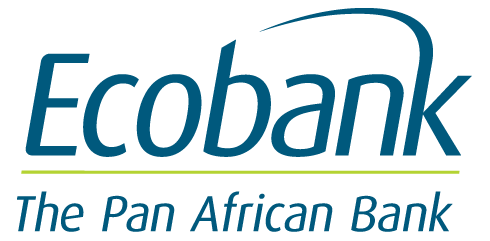 On top of our list is Ecobank Ghana Limited. The Bank have a lot of investment options you can choose from. They are located in 30 countries in Africa thereby providing a minimum risk investments.
Read Top 20 Richest Men in Ghana
Among the invest options provided by the bank includes;
Ecobank Fixed Income Fund
Ecobank Money Market Fund
Ecobank Securities Trading Platform
Collective Investment Schemes
Ecobank TBILL4ALL : The Ecobank TBILL4ALL is a mobile-money based investment service that allows Ghanaians to purchase and manage Government of Ghana Treasury Bills from their mobile phones. Ecobank Ghana currently offers the service on the MTN mobile money platform.
Databank
Another one of the best investment bank in Ghana at the moment in Databank Group. The bank provide a wide range of investment solutions to customers. Their products includes;
MFUND : MFund puts you on the road to financial independence by offering you better returns than a savings account, easy access to your funds, and the peace of mind knowing that your investment is protected.
Epack: With Epack, investors get to enjoy well-researched stocks traded on the Ghana Stock Exchange (GSE) and 9 other African stock markets. This helps to diversify investor-risk and yield significant growth in the long term.
Edifund: EdIFund seeks to provide you with the peace of mind that comes with knowing your educational needs are being taken care of. Take control of your education.
Balanced Fund: Databank Balanced Fund (BFund) is a mutual fund designed to give you the best of both worlds when investing for long-term needs
Arkfund
National Investment Bank
National invest Bank is another one of the best investment banks in Ghana at the moment. Among the packages includes;
Fixed Deposits
Call deposits: Call Deposits are investments available to clients who are interested in making cash lodgments for an unspecified period whilst attracting high returns. The rates are negotiable per the level of investment.
Treasury Bills
National Investment Bank, normally abbreviated to NIB, is a state owned commercial bank in Ghana. It is one of the commercial banks licensed by the Bank of Ghana, the national banking regulator. NIB is a medium-sized financial services provider in Ghana.
More on best banks in Ghana for investment
Calbank Ghana Limited
CalBank is a commercial bank in Ghana, that is licensed by the Bank of Ghana, the central bank and national banking regulator. Calbank has a list of investment packages you can choose from. Among them includes;
Premium Account: CalBank Premium Account is a hybrid account designed to offer the unique benefits of both savings and current accounts. It also offers clients the prestige to issue cheques as well as enjoy attractive interest rates on the account.
Read Best Online Shops in Ghana
Student Account: CalBank Student Account is a unique account specially designed to help students manage their finances. It is for every tertiary students of age 18 years and above. It offers students a convenient and cost-effective way of banking without any applicable service charges. Attractive interests for accounts with over GHS 200.
Calbank Invest plus Account : This is a unique deposit instrument that is structured to provide the general public with flexible investment opportunities
Fixed Income Securities: A fixed income security is an investment that provides a return in the form of fixed periodic payments and the eventual return of principal at maturity
Calbank Supersave: This is a special investment product designed to address clients' investment needs.
Fixed Deposit: This is a high interest-bearing investment instrument specially offered to both corporate and individual clients.
Treasury Bills
Fidelity Bank
Among the low-risk investment options offered by Fidelity Bank includes;
Business Savings Account: Business Call Account is a high yielding investment account with a special feature that makes it accessible anytime. It is linked to your local currency business account with an automatic two-way standing instruction arrangement to ensure you don't miss those payments schedules. You also earn attractive interest rates on your surplus funds.
Commercial Bonus savings plan: Commercial Bonus Savings Plan rewards businesses with competitive interest rates on their ambitious savings plan. Whether you are planning to expand your business, acquiring new equipment or vehicles, the Commercial Bonus Savings Plan allows you to build up funds for future projects.
Business Call Account: Commercial Savings Account helps businesses save and manage surplus funds at competitive interest rates. Set up a standing order from your business current account and start saving for that project or asset.
Fidelity Bank is among the best banks in Ghana for investment
Standard Chartered
Standard Chartered plc is a British multinational banking and financial services company headquartered in London, England. It operates a network of more than 1,200 branches and outlets across more than 70 countries.
In Ghana Standard Charted has the following packages;
Premium current account
Foreign current baccount
stqandard current acoount
access 247
Diva club current acoount
savingsplus account
my dream savings
Premium savings account
Stanbic Bank
Stanbic Bank Ghana has the following investment solutions;
Pure Savings account
Fixed Deposit
Contract savings account: ContractSave is an affordable, disciplined savings plan that can be tailored to suit your specific needs.
Stanbic Cash trust Fund: Maximize your short-term income while preserving capital through investing in a portfolio of money market
Individual Fund Management
Bonus Invest Account : A Bonus Investment allows you to invest a lump sum over a chosen period and rewards you with bonus interest
Read Kennedy Agyapong net worth
Stanbic Bank Ghana is among the best banks in Ghana for investment
First National Bank
First National is another one of the top 10 best investment banks in Ghana. The bank has the following packages;
32 day interest plus
fixed deposit
call deposit
flexi fixed deposit
7 Day notice
First National Bank is one of the best banks in Ghana for investment
Access bank
Access bank Ghana has numerous packages;
AGAPE ACCOUNT
HAPPY SCHOOL ACCOUNT
MPOWER BIZ ACCOUNTS
MPOWER SALARY ACCOUNT
ADB
The Agricultural Development Bank (ADB) is a government-owned development and commercial bank in Ghana.
The institution engages in corporate banking, retail banking, risk management, treasury management and has an agribusiness division.
ADB is among the best banks in Ghana for investment
Thanks for reading about the top 10 best banks in Ghana for investment. Leave your reply in the comments below.
Source: Glusea