Andy Jassy Net Worth 2022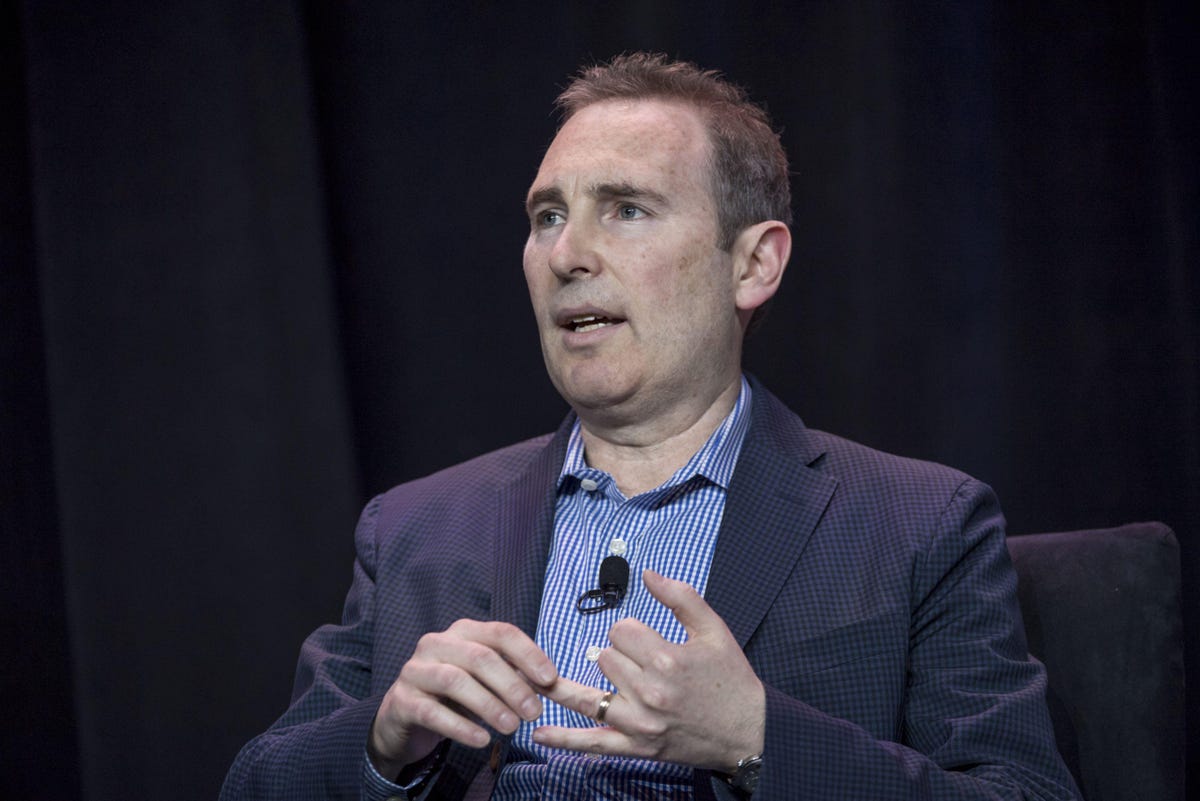 Andy Jassy net worth 2022: Andrew R. Jassy is an American businessman who has been the president and CEO of Amazon since July 5, 2021. He replaced billionaire founder and president of Amazon Jeff Bezos. He was previously incharge of  Amazon Web Services (AWS). Keep reading as we bring to you all the information about Andy Jassy net worth and biography
Andy Jassy Net Worth Profile
| | |
| --- | --- |
| Net worth | $430 million |
| Full name | Andrew R. Jassy |
| Date of birth | January 13, 1968 |
| Occupation | CEO of Amazon |
| Nationality | United States of America |
Early life and education
Jassy is the son of Margery and Everett L. Jassy of Scarsdale, New York. He is Jewish with Hungarian ancestry. His father was a senior partner in the corporate law firm Dewey Ballantine in New York, and chairman of the firm's management committee. Jassy grew up in Scarsdale, and attended Scarsdale High School, where he played varsity soccer and tennis.
Jassy graduated with honors, com laude, from Harvard College in government, where he was advertising manager of The Harvard Crimson, before earning an MBA from Harvard Business School.
Career
Jassy worked for 5 years after graduation before entering his MBA program. He worked as a project manager for a collectibles company, MBI, and then he and an MBI colleague started a company and closed it down.
He joined Amazon as a marketing manager in 1997, with several other Harvard MBA colleagues.
In 2003, he and Jeff Bezos came up with the idea to create the cloud computing platform that would become known as Amazon Web Services (AWS), which launched in 2006. Jassy headed AWS and its team of 57 people.
In March 2016, Jassy was named a Person of the Year by the Financial Times. A month later, Jassy was promoted from senior vice president to CEO of AWS. That year Jassy earned $36.6 million.
Andy Jassy Net Worth
Andy Jassy net worth 2021 is estimated at $430 million. As the Chief Executive Officer of Amazon Web Services of Amazon.com, the total compensation of Andrew Jassy at Amazon.com is $348,809.
He has raked in a total of more than $20 million within the past three years. In 2016 alone, Jassy earned over $36 million while Bezos made about $1.7 million in total, according to CNBC.
In 2020, for his work as CEO of AWS, Jassy earned a base compensation of $175,000, plus a restricted stock unit award of 4,023 shares (a value of $12,104,844.93 as of July 26, 2020) of Amazon with vesting beginning in 2023. He also received a restricted stock unit award in April 2018 for 10,000 shares (a value of $30,089,100 as of July 26, 2020), which vest 37.5% in 2021, 12.5% in 2022, 37.5% in 2023, and 12.5% in 2024.
In February 2021, it was announced that Jassy would succeed Bezos as the CEO of Amazon sometime in the third quarter of 2021, with Bezos transitioning to executive chairman.This took effect on July 5, 2021.
Outside of his roles at Amazon, Jassy is also the chairman of Rainier Prep, a charter school in Seattle.
Personal Life
In 1997, Jassy married Elana Rochelle Caplan, a fashion designer for Eddie Bauer and graduate of the Philadelphia College of Textiles and Science, at the Loews Santa Monica Beach Hotel.
Read Mackenzie Scott net worth
Their wedding was officiated by New York Rabbi James Brandt, a cousin of Elana. Both their fathers were senior partners in law firm Dewey Ballantine. They have two children.
They live in the Capitol Hill neighborhood of Seattle, in a 10,000-square-foot house bought in 2009 for $3.1 million. In October 2020, it was reported that Jassy had bought a $6.7 million 5,500-square-foot house in Santa Monica, California.
Muhammadu Buhari Net Worth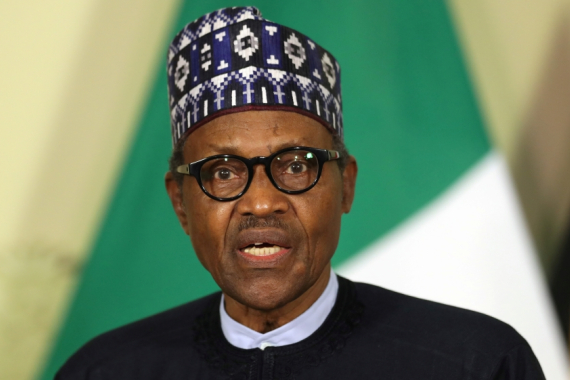 Muhammadu Buhari Net Worth2022: Muhammadu Buhari is a Nigerian politician who has been president of Nigeria since 2015. Buhari is a retired Major General of the Nigerian Army and served as military head of state from 1983 to 1985, after taking power in a military coup d'état.
Keep reading as we bring to you Muhammadu Buhari net worth and all other information you need to know.
Muhammadu Buhari Net Worth Profile
| | |
| --- | --- |
| Net worth | $80 million |
| Full Name | Muhammadu Buhari |
| Date of birth | 17 December 1942 |
| Nationality | Nigerian |
| Occupation | Nigerian Politician and current President |
Biography
Buhari was born to a Fulani family on 17 December 1942, in Daura, Katsina State, to his father Mallam Hardo Adamu, a Fulani chieftain, and his mother Zulaihat. He is the twenty-third child of his father. Buhari was raised by his mother, after his father died when he was about four years old. He attended primary school in Daura and Mai'adua, in 1953, Katsina Middle School, and attended Katsina Provincial Secondary School from 1956 to 1961
Military Career
Buhari enrolled at age 19 in the Nigerian Military Training College (NMTC) in 1962.
From 1962 to 1963, Buhari underwent officer cadet training at Mons Officer Cadet School in Aldershot in England.
Read Top 10 Richest Presidents in Africa
In January 1963, at age 20, Buhari has commissioned a second lieutenant and appointed Platoon Commander of the Second Infantry Battalion in Abeokuta, Nigeria.
From November 1963 to January 1964, Buhari attended the Platoon Commanders' Course at the Nigerian Military Training College, Kaduna. In 1964, he facilitated his military training by attending the Mechanical Transport Officer's Course at the Army Mechanical Transport School in Borden, United Kingdom.
From 1965 to 1967, Buhari served as commander of the Second Infantry Battalion and appointed brigade major, Second Sector, First Infantry Division, April 1967 to July 1967. Following the bloody 1966 Nigerian coup d'état, which resulted in the death of Premier Ahmadu Bello. Lieutenant Buhari alongside several young officers from Northern Nigeria, took part in the July counter-coup which ousted General Aguiyi Ironsi replacing him with General Yakubu Gowon.
Buhari has held several political positions including;
He was appointed Governor of the North-Eastern State from 1 August 1975 to 3 February 1976, to oversee social, economic, and political improvements in the state.
Colonel Buhari was appointed as the Federal Commissioner for Petroleum and Natural Resources (now a minister) In 1977, when the Nigerian National Petroleum Corporation was created
Presidential Ambition
In 2003, Buhari ran for office in the presidential election as the candidate of the All Nigeria People's Party (ANPP). He was defeated by the People's Democratic Party incumbent, President Olusẹgun Ọbasanjọ, by more than 11 million votes.
He run again in 2006 but lost to Yar'Adua's.
Read Top 10 Richest Men in Nigeria
Buhari was the CPC Presidential candidate in the 2011 election, running against incumbent President Goodluck Jonathan of the People's Democratic Party (PDP), Mallam Nuhu Ribadu of Action Congress of Nigeria (ACN), and Ibrahim Shekarau of ANPP. He lost that election to Goodluck Jonathan
Buhari contested again in 2015 which he won against Goodluck Jonathan as his main contender. He was re-elected for his second term in 2019
Muhammadu Buhari Net Worth
Muhammadu Buhari net worth 2022 is estimated at $80 million according to Austinemedia. He is reportedly paid $6,000 a month as salary.
In 2015 Buhari declared his assets as including; US$150,000 cash; in addition to five homes and two mud houses as well as farms, an orchard and a ranch of 270 head of cattle, 25 sheep, five horses and a variety of birds, shares in three firms, two undeveloped plots of land, and two cars bought from his savings.
Source: Glusea.com
Content on this website is protected by DMCA.  Dont waste your time copying because you would eventually remove it.