Anand Mahindra Net Worth 2023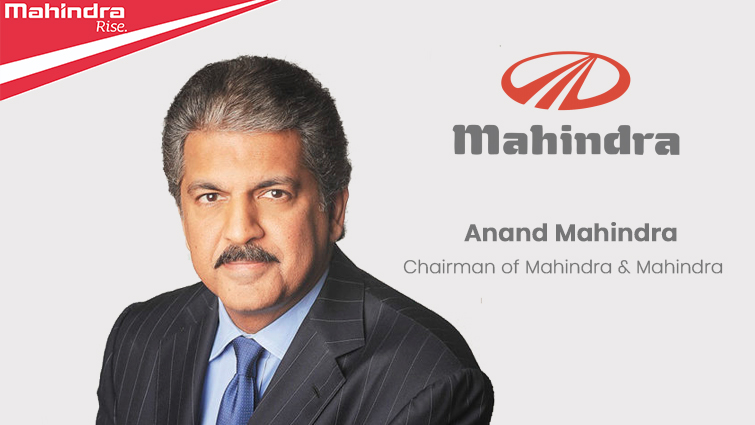 Anand Mahindra net worth 2023: Anand Gopal Mahindra is an Indian billionaire businessman, and the chairman of Mahindra Group, a Mumbai-based business conglomerate. He is among the richest men in India. Keep reading as we bring to you Anand Mahindra net worth and all other information you need to know.
Anand Mahindra Profile
| | |
| --- | --- |
| Full name | Anand Gopal Mahindra |
| Date of birth | 1 May 1955 |
| Occupation | businessman |
| Nationality | Indian |
Anand Mahindra Net Worth
Anand Mahindra net worth is $2 billion making him one of the wealthiest people in India. He is the chairman of Mahindra Group, a Mumbai-based business conglomerate. The group operates in the aerospace, agribusiness, aftermarket, automotive, components, construction equipment, defense, energy, farm equipment, finance and insurance, industrial equipment, information technology, leisure and hospitality, logistics, real estate and retail.
Mahindra is the grandson of Jagdish Chandra Mahindra, co-founder of Mahindra & Mahindra.
Anand Mahindra Early life
Anand Mahindra was born on 1 May 1955 in Bombay, India to the late industrialist Harish Mahindra and Indira Mahindra. Anand has two sisters; Anuja Sharma and Radhika Nath.
He completed his early schooling from Lawrence School, Lovedale and then went on to study film making and architecture from Harvard University where he graduated magna cum laude in 1977. In 1981, he completed his MBA from the Harvard Business School
Anand Mahindra Career
In 1981, Anand joined Mahindra Ugine Steel Company Ltd (MUSCO) as an Executive Assistant to the Finance Director.
In 1989 he was appointed as President and Deputy Managing Director of the MUSCO. he initiated the Mahindra Group's diversification into the new business areas of real estate development and hospitality management.
On 4 April 1991, he took the role of Deputy Managing Director of Mahindra & Mahindra Ltd., a producer of off-road vehicles and agricultural tractors in India. In April 1997, Anand was appointed as the Managing Director and then in 2001 as the Vice Chairman of Mahindra & Mahindra Ltd.
In August 2012, he took on the role of Chairman of the board and Managing Director of the Mahindra Group from his uncle, Keshub Mahindra.
In November 2016, Anand was re-designated as Executive Chairman of Mahindra & Mahindra Ltd and continued to be the Chairman of Mahindra Group.
Anand was a co-promoter of Kotak Mahindra Bank (formally known as Kotak Mahindra Finance Ltd,.) In 2013, he ceased to be a promoter and stayed on as a non-executive director.
Read Uday Kotak net worth
Today, the Mahindra Group is a US$19 billion organization, and one of India's top 10 industrial houses.
boards and committees
Anand also serves on
Harvard Business School – Asia–Pacific Advisory Board
Harvard University Asia Centre – Advisory Committee
Harvard Global Advisory Council
Asia Business Council
Global Board of Advisers of the Council on Foreign Relations
World Bank Group's Advisory Board for Doing Business
More on Anand Mahindra Net Worth
Anand Mahindra is the third-generation scion of the Mahindra clan and chairs the $19.4 billion (revenue) Mahindra & Mahindra conglomerate.
The group's operations span 22 industries from auto to information technology to real estate.
Mahindra is best known for its tractors and its sports utility vehicles, such as the Scorpio and Bolero.
Over the years, Anand has received several recognitions including:
Rajiv Gandhi Award for outstanding contribution in the business field – 2004
Knight of the Order of Merit' by the President of the French Republic – 2004
Leadership Award – American India Foundation – 2005
Business Leader Award for the year award – CNBC Asia – 2006
Harvard Business School Alumni Achievement Award – 2008
Ernst & Young Entrepreneur of the Year India award – 2009
Business India Businessman of the Year award – 2007
Business Leader of the Year – The Asian Awards – 2011
Global Leadership Award – US-India Business Council – 2012
Best Transformational Leader Award – Asian Centre For Corporate Governance & Sustainability – 2012
Entrepreneur for the Year – Forbes India Leadership Awards – 2013
Sustainable Development Leadership Award – The Energy and Resources Institute (TERI) – 2014
Business Today CEO of the Year – 2014
'Social Media Person of the Year' by the Internet and Mobile Association of India – 2016
'Disruptor Personality of the Year Award' by Bloomberg TV India – 2016
Harvard Medal – Harvard Alumni Association – 2014
Chevalier de l'Ordre national la Légion d'Honneur – French Republic – 2016
Top 30 CEOs worldwide – Barron's List – 2016
Anand Mahindra net worth is $2 billion