Amazing Facts About Zipline Technology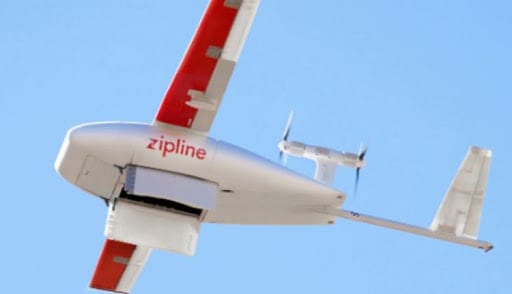 Zipline is an American medical product delivery company headquartered in South San Francisco, California that designs, builds, and operates drone aircraft. The company operates distribution centers in Rwanda and Ghana. Read some  Amazing Facts About Zipline Technology here.
The company began drone deliveries in Rwanda in 2016 and primarily delivers blood. In addition to whole blood, the drones deliver platelets, frozen plasma and cryoprecipitate. As of May 2019, more than 65% of blood deliveries in Rwanda outside of Kigali use Zipline drones. In Ghana, the company began using drones in April 2019 to deliver vaccines, blood and medicines.
Read Home workout you can carry own
Amazing Facts About Zipline Technology
Zipline Electronics improves rural medical supply deliveries
Zipline has changed the way that medical supplies are delivered to rural and remote areas of the world. It is not only used in Rwanda and other African countries but also locally in the United States.
Wherever there are people with medical needs in places that are hard to drive into, Zipline's drone service can reach them with the needed medical supplies including blood, platelets, vaccines, and more.
Necessity spurred innovations in Zipline's technology
The founders and design team at Zipline were faced with several unique challenges to achieving their established objectives. Many of the potentially life-saving medical products that are being shipped must be kept at certain temperatures, and some require refrigeration.
This exacerbated the need to develop craft with the capability of making fast deliveries. Speed and reliability became the two most necessary features of the drones. In many cases, trips from the distribution centers to nearby clinics and hospitals are achieved in as little as 25 minutes.
Zipline is on a mission to save lives
The goal of the founders of Zipline is to make a positive impact on world health. The idea came from their knowledge of the fact that there are people in remote areas of the world who are getting sick or injured, and they have not had access to simple medical supplies that could speed healing quickly, preventing more extreme illness, suffering, and even death. Zipline's objective is to bring the needed medications and supplies to ease suffering, to prevent illness and to improve the health of isolated populations throughout the world.
Zipline has a unique delivery system
When drones are deployed to deliver supplies, they follow a specific routine to avoid getting stuck or sustaining damage. Each delivery or dropoff location is designated to be the size of two parking spaces in an average lot. These are usually situated at a clinic. This area is referred to as the clinic's mailbox.
The drone hovers over the mailbox area about 40 feet off the ground and then makes its drop. This makes it simpler for everyone because the recipients never need to worry about getting the drone back in the air.
Zipline has mastered precision drops
The planes that Zipline operates rely upon the use of GPS technology. This is a refined version of the technology that provides the means for making precise maneuvers including drops onto specific target areas and also for landing in small spaces.
The planes are launched from the distribution sites and they are also retrieved at these sites after making the drops. These launching and landing sites are positioned beside medical supply warehouses in Rwanda and make up the distribution points.
Zipline is good for the economy
Although Zipline is either complementing the delivery services previously offered throughout the world, they're not putting anyone out of business.
Zipline works with shippers and carriers to complement services that are already in place, and in many cases, to replace the services when it's too dangerous for people to make the trip.
The company is saving lives in many different ways. In addition, Zipline is hiring local talent to provide high tech jobs for the people who live in the areas where the distribution centers have been established.
They're helping out with local job development as well as training for the new positions.
Information was Sourced from Moneyinc for writing this article
This drone delivery startup @Zipline plans to help deliver products in a contactless way, in order to minimize the potential spread of coronavirus.

More via @business: https://t.co/WHUftDjPn1 pic.twitter.com/GFsyfgRcwL

— QuickTake by Bloomberg (@QuickTake) March 31, 2020
King Sheikh Mohammed bin Rashid al-Maktoum Cars and Houses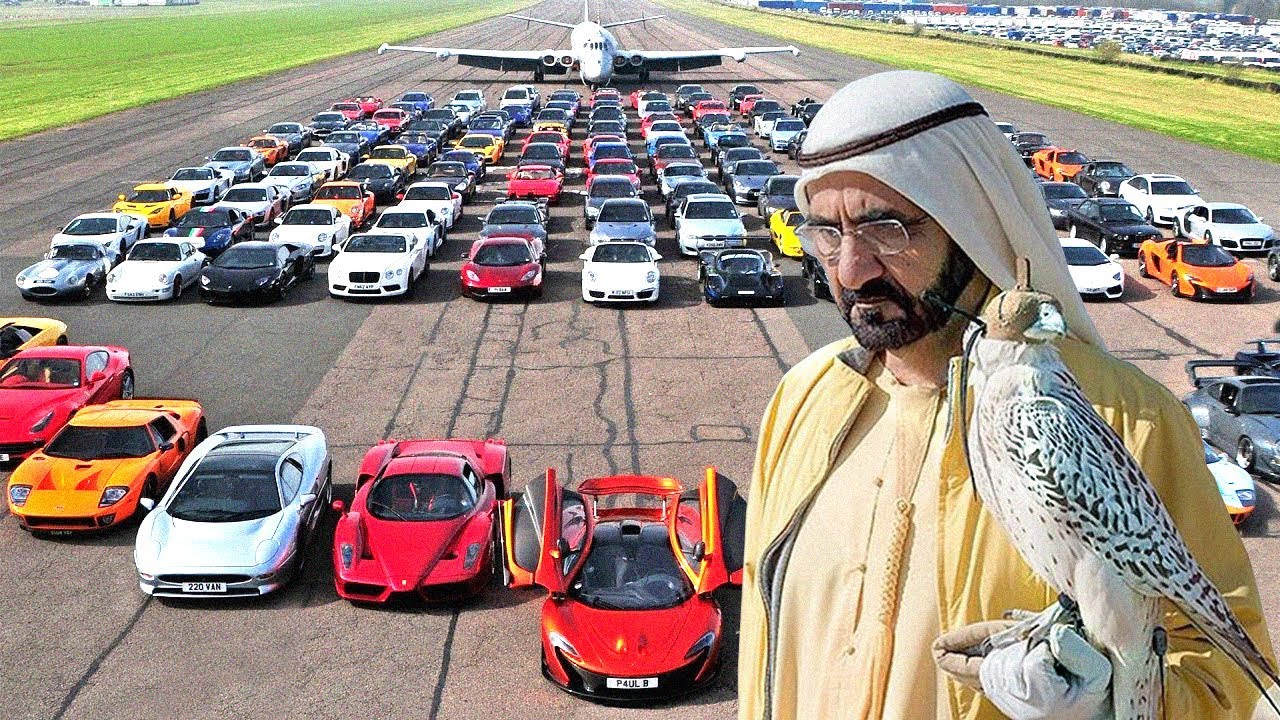 In this article, we will be bringing to you Sheikh Mohammed bin Rashid al-Maktoum cars and houses list.
King Sheikh Mohammed bin Rashid al-Maktoum is the current Vice president and the Prime Minister of the United Arab Emirates. Not only that, he is also the  ruler of the Emirate of Dubai and its Minister of Defense 
He makes no secret about his flamboyant and lavish  lifestyle and one of the areas he lavished  his money on is his car collection which is filled with some of the most expensive and exotic cars.  Sheikh Mohammed bin Rashid al-Maktoum cars is worth several millions of dollars
Sheikh Mohammed bin Rashid al-Maktoum is a highly educated personality in the Arab Emirates, with a sword of honor from  Mons Officer Cadet school where graduated also as a top Commonwealth student. 
Check out Mohammed Salah Car collection
He also schooled at Bell Educational Trust's English Language school in the UK and also trained in Italy a pilot.
Sheikh Mohammed bin Rashid al-Maktoum Cars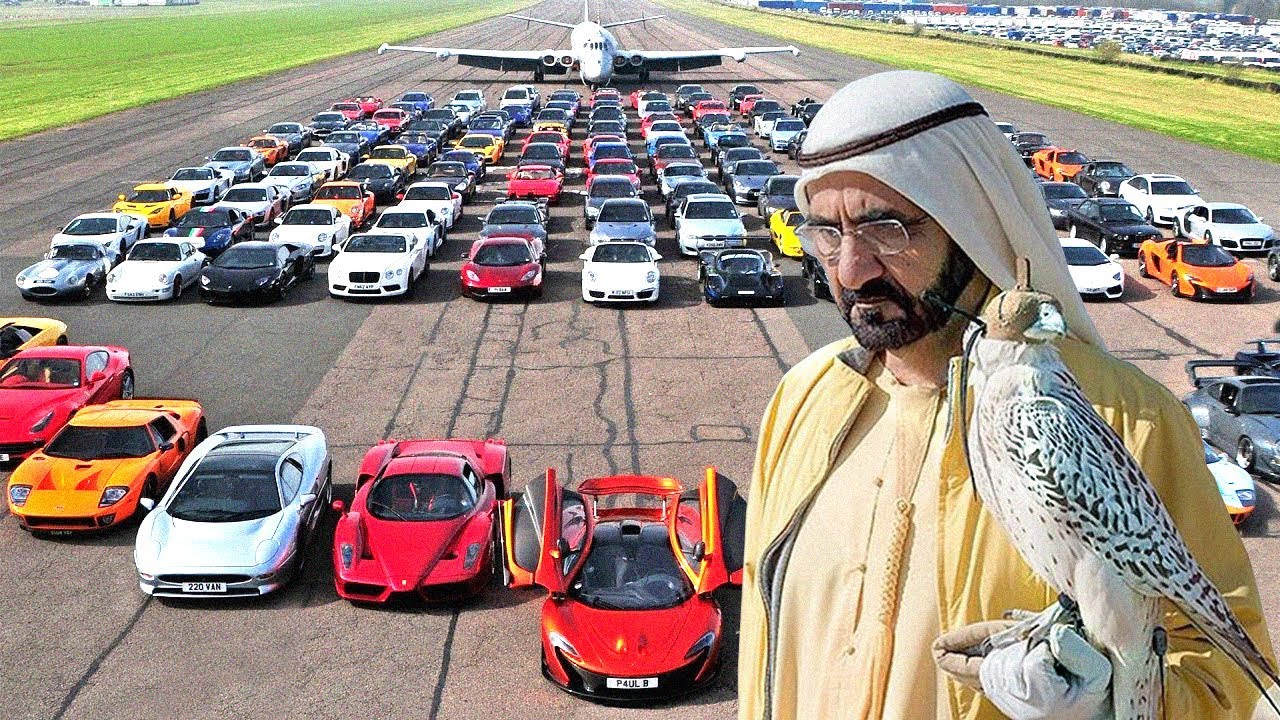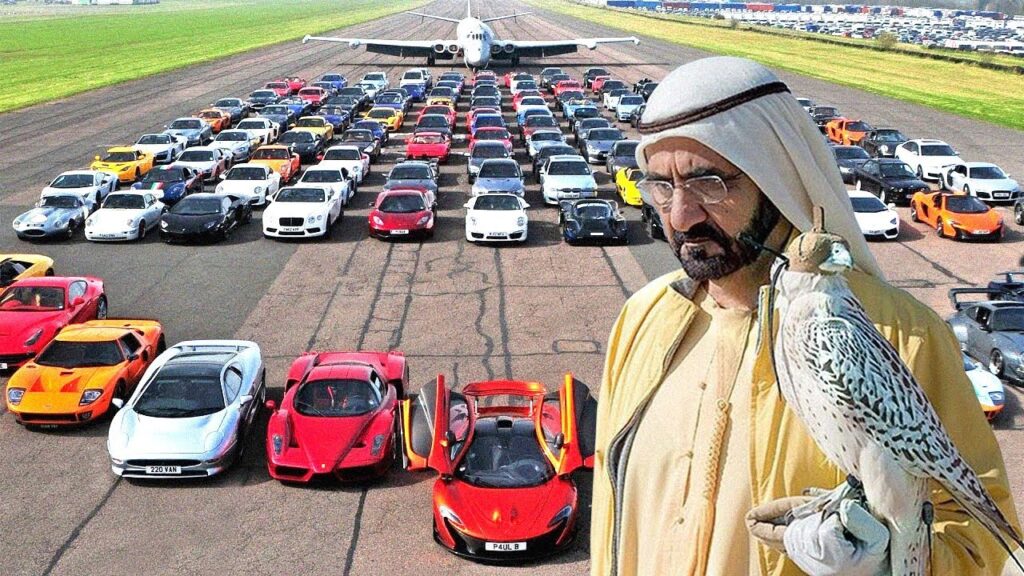 Sheikh Mohammed bin Rashid al-Maktoum's life of affluence and flamboyance is evident in the quality of cars in his garage. All the cars he owns are sophisticated and extremely expensive with state of the art design. Continue reading as we intimate you on his exotic cars.
Mercedes G650 -$ 1.8 million
Rolls Royce Phantom Drophead Coupe-$575,600
Rolls Royce Ghost Custom Gold-$5,71,740
Mercedes G550 -$1,31,750
Bugatti Veyron pegaso edition-$1.2 million
Mercedes AMG G63-$3,94,773
Koenigsegg CCXR-$4.8 million
New Devel Sixteen Modified-$1.8 million
Mercedes G650 -$ 1.8 million
Sheikh Mohammed bin Rashid al-Maktoum cars include a Mercedes G650, which is similar to the AMG G63 and differs from it in many ways. It is a limited edition, limited to 99 pieces only and is owned by the Dubai King Sheikh Mohammed bin Rashid al-Maktoum. It is a 4-seater The Mercedes G650 comes in 8 cylinders 6.0 liters. V12 petrol engine with 621 hp and automatic transmission. 
Read Bill gate cars and houses
Mercedes AMG G63-$156,000
King Sheikh Mohammed bin Rashid al-Maktoum is often around in his Mercedes AMG G63. He not only owns one G63, but owns more than 20 Mercedes AMG G63s. Mercedes-Benz G63 AMG is one of the massive and looking cars from Mercedes-Benz. It has a 4 seating capacity . The Mercedes-Benz G63 AMG is built with an 8-Cylinder 4L V8 petrol engine with 585 hp and an automatic transmission. It is capable of moving from 0 to 100 km / h in 3.9second with a top speed of the car is 220 km / h.
Mercedes G550
Obviously, Sheikh Mohammed bin Rashid al-Maktoum is a die hard fan of Mercedes SUVs as his numerous Mercedes SUVs shows. The Mercedes-Benz G550is capable of accommodating 5 and is designed with an 8 cylinders 4.0L V8 twin-turbocharged engine which is capable of providing a 416BHP with its 9-speed auto transmission.
It is also capable of accelerating from 0-60 kmph in 5.6 seconds at a top speed of 130kmph. 
The Merceded G550 is another one of Sheikh Mohammed bin Rashid al-Maktoum cars ist
Bugatti Veyron pegaso edition-$2 million
One of the most expensive and superfast exotic cars in Dubai's King Car Collection is the Bugatti Veyron pegaso. The Bugatti Veyron pegaso is probably one if the rarest cars in the world with a rare Power output of 1,200hp.
Pegaso is known for manufacturing luxurious sports cars back in the 1950s and it collaborated with Ferrari and Alfa Romeo at that time. The body of the Bugatti Veyron pegaso is unmatched, it is designed with a red and white color with a sedan body style.
Rolls Royce Phantom custom gold-$1.3 million
The Rolls-Royce Phantom custom gold is a very unique model of Rolls-Royce Phantom as its owner Sheikh Mohammed bin Rashid al-Maktoum had to pay extra to have its color painted with a 24karat gold color from the hood to the front bumper.
Being a 4 door rear wheel drive car with sedan body style, the customized Rolls-Royce Phantom gold is capable of reaching a top speed of 149mph. It is also a 5-seater ride which comes with a 6.7LV12 engine.
The unique colored Rolls-Royce Phantom is capable of hitting an acceleration of 100kmph in 5.9 seconds form zero.
Koenigsegg CCXR-$4.8 million
The Koenigsegg CCXR is one of the most costly car in the world When running the CCXR on petrol, the 4.8 liter twin-supercharged Koenigsegg engine produces 806 BHP. With only two units left, the luxury car which is capable of accelerating from 0-100 km/h in just 2.9 seconds is worth $4.8 million.
The lowered chassis was track-tuned with the inclusion of modified shock absorbers, stiffer springs and anti-roll bars.
New Devel Sixteen Modified-$1.8 million
Devel Sixteen is said to be capable of extracting an impressive 5000 horsepower from a quad-turbo V16 engine with a maximum speed of over 300 mph (480 km / h). Production vehicles that broke the 1000 horsepower barrier were only recently created, so the Devel Sixteen seemed way ahead of its time.
The cars is worth  $ 1.8 million and is another expensive ride among Sheikh Mohammed bin Rashid al-Maktoum cars.
Read Mohammed Bin Salman net worth
Sheikh Mohammed bin Rashid al-Maktoum Houses
The king of Arab reportedly owns a £75 million mansion located in Longcross House close to Cobham in Surrey.
He also owns a Dalham Hall in Suffolk which he bought at  £45m
Thanks for reading about Sheikh Mohammed bin Rashid al-Maktoum cars and houses. Leave your reply in the comments below.
Source: Glusea
Content on this website is protected by DMCA.  Dont waste your time copying because you would eventually remove it.