Amazing Facts About Sarkodie You Never Knew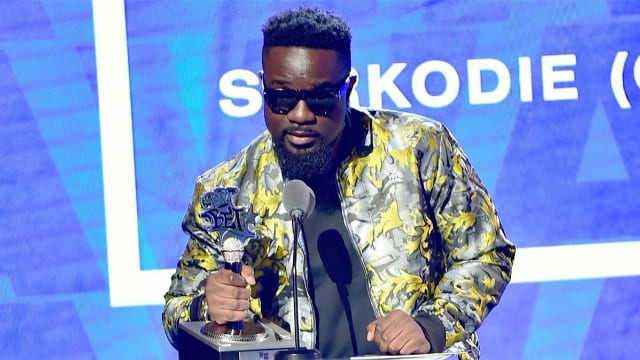 In this post, we will be sharing with you amazing facts about Sarkodie we guess you never knew.
Michael Owusu Addo, known professionally as Sarkodie, is a Ghanaian rapper and entrepreneur from Tema. His contributions to the Ghanaian Music Industry have earned him numerous accolades.
He attended Tema Methodist Day Senior High School and proceeded to IPMC, where he earned a degree in graphic design. Sarkodie began his music career as an underground rapper, participating in Adom FM's popular rap competition Kasahare Level. He met his former manager Duncan Williams of Duncwills Entertainment while participating in the aforementioned competition. He also met musicians Edem and Castro, who introduced him to Hammer of The Last Two, an established record producer. Impressed by his rap flows, Hammer allowed him to record two tracks for his album Volta Regime.
READ Sarkodie Net worth 
Amazing Facts About Sarkodie
He was raised by a single mom.
Sarkodie was born and raised in Tema by his mom Emma Mamme Aggrey. He is the fourth of five children.
Sarkodie  has a degree in graphic design from IPMC.
He attended Tema Methodist Day Senior High School and proceeded to IPMC, an institution that is known for its credible training of students. He did not further his education beyond this point.
He has the highest number of nominations and awards in Ghana.
Sarkodie leads with a total of 149 nominations and 82 awards.
Sarkodie is the first artiste to take the best international flow at BET
Think it , pray and work on it ?? !!! God bless my angels on earth "SarkNation" God bless Ghana ?? one for us! #BetHipHopAwards2019 @HipHopAwards pic.twitter.com/kvoYRzWntM

— Sarkodie (@sarkodie) October 6, 2019
Sarkodie, has made history, as he becomes the first artiste to be crowned the Best International Flow Act at the 2019 BET Hip Hop Awards held at the Cobb Energy Center in Atlanta, United States Of America (USA).
READ WHO IS THE RICHEST MUSICIAN IN GHANA
Read more on Amazing Facts About Sarkodie
Sarkodie's Father's name is Augustine Owusu Addo
Sarkodie's father was not there for a large part of his life. His name is Augustine Owusu Addo. He married again and has another family of step-siblings to Sarkodie and his siblings. Little else is known about him and what he does.
READ Richest Musicians in Ghana
Sarkodie has a house in UK
Apart from the kind of palace Sarkodie owns back home, he has one more house abroad. Sarkodie house in the UK is more mouth-watering than the house in Ghana. The house is said to be worth $250,000.