Robert Nesta Marley is popularly known as Bob Marley. He was born on 6th February 1945 at the farm of his maternal grandfather in Nine Mile, Saint Ann Parish, Jamaica. Bob was a Jamaican singer, songwriter, and musician. Read on as we unveil some amazing facts about Bob Marley the mysterious Music legend to you.
Bob Marley Sang For Corpses
Bob Marley's Music group " The Wailers" was made to perform at a local cemetery by their manager Joe Higgs. It was discovered that the group had stage fright and as a way to "cure" it, the group was made to perform at the cemetery in the night. Joe believed if they could stand in front of the dead at night, they wouldn't be afraid of the living.
Bob Marley was paid 3 Pounds a week from his performances
Despite the early success of The Wailers group, they paid 3 pounds a week by their producer. Coxsone Dodd.
Coxsone Dodd, one of the biggest producers in Jamaican music history, helped Marley and The Wailers get started with his own recording studio, Studio One. However, they later parted ways because they couldn't survive on the meager pay.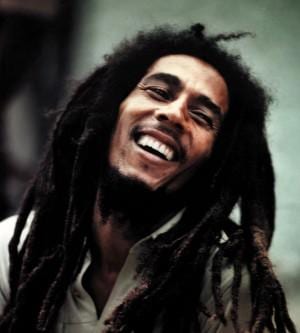 Continue Reading Amazing facts about Bob Marley
He was Discovered at age 16
Bob Marley's genius was discovered when he was still quite young. Desmond Dekker, who had worked with Marley when they were apprentice welders, was an aspiring musician when he succeeded in an audition with Beverley's Records. While he was recording his music, he remembered Marley's talent and insisted that he come and record a song.
At the tender age of 16, Marley wrote and recorded "Judge Not" in 1962.
He Fell In Love With His Wife As They Worked Together As Musicians
Bob Marley met his wife, Rita Marley, in the mid-'60s as he was performing with The Wailers.
Rita and some friends auditioned to be a part of the Roulette. After she landed the gig, Rita found herself slowly falling in love with the shy Bob Marley, who struggled with speaking to her at first. Marley even sent letters to Rita through Bunny Livingston, despite seeing each other in the studio all the time.
The pair would eventually marry as Marley headed to Delaware in 1966, with Rita staying behind. While in the states, Marley hoped to start the Wail'N Soul'M record label while he lived with his mother. He and Rita were married in the Anderson family home when Bob was 21 and Rita was 19. Bob didn't tell his mother he was married to Rita until much later.
Bob Marley Died of Cancer
Bob sustain an injury to his big toe during a football match in Paris in 1977. The wound failed to heal and he was later diagnosed of acral lentiginous melanoma.
Marley was told the best form of treatment was to amputate the toe, however, the legend declined that he would not be able to dance on stage if his toe was cut off. The cancer spread to all parts of his body and he died in 1981.
He Was Only 36 When He Passed Away
Bob Marley died on May 11, 1981, at the age of 36. He was buried in Nine Mile on May 21 in a bronze coffin. He was given a state funeral with thousands attending a celebration of his life. Over 6,000 people were at the service at National Arena, including his wife, children, Prime Minister Seaga, as well as former Prime Minister Michael Manley.
Marley Cared A Great Deal About His Health
Bob was an early adopter of juicing. Fresh fruit and vegetables were blended daily. Marley put Irish moss on the fire and drank fish tea. He trained with the manager and professional footballer, Skill Cole. There were group runs up to a local waterfall and constant football games where Marley was characteristically competitive.
Bob Marley was a Fortune Teller
People say that Marley could tell fortunes by reading palms from a very young age. He gave uncanny readings to friends, leading some to believe that his inner "mystic" was awakened then.
However, Marley's palm reading career ended when he moved to Kingston, and people discouraged him from practicing fortunetelling. Oddly, before he walked away from reading palms, he predicted that he would "one day build his own recording studio and pressing plant that would become world-renowned."
Read Richest Musicians in the world
Amazing facts about Bob Marley
Bob Marley was Baptised in An Orthodox Church before his death
Archbishop Abuna Yesehaq baptized Marley into the Ethiopian Orthodox Church, giving him the name Berhane Selassie, on 4 November 1980, shortly before his death.
Read Amazing Kwame Nkrumah Quotes for African Youth
Before the baptism, Bob Marley was a member for some years of the Rastafari movement, whose culture was a key element in the development of reggae.
He became an ardent proponent of Rastafari, taking its music out of the socially deprived areas of Jamaica and onto the international music scene.
He once gave the following response, which was typical, to a question put to him during a recorded interview:
Interviewer: "Can you tell the people what it means being a Rastafarian?"

Marley: "I would say to the people, Be still, and know that His Imperial Majesty, Emperor Haile Selassie of Ethiopia is the Almighty. Now, the Bible seh so, Babylon newspaper seh so, and I and I the children seh so. Yunno? So I don't see how much more reveal our people want. Wha' dem want? a white god, well God come black. True true."
Amazing facts about Bob Marley
An Assassination Attempt On His Life At Hope Road Led him to Flee to London
In 1976, Marley offered to do a free concert for the people of Jamaica during the height of the conflict between the Jamaican Labour Party and the People's National Party.
His goal was peace. Others say Marley was used as a political pawn. He nearly paid with his life. The Smile Jamaica concert was quickly politicized with many seeing Marley as taking sides with Prime Minister Michael Manley and the PNP.
Read Richest Musicians in Ghana
The concert was being presented in association with the cultural section of Manley's office, and without warning, Manley called for a special election just two weeks after the concert.
That put Marley in a tough spot; though he never wanted to take sides, all of a sudden his goodwill concert turned him into a political engine. Rumors spread that violence would break out at the concert, but Marley was determined to perform the peace concert. His bandmates had their misgivings and were openly nervous.
When they took a break from rehearsal, two gunmen stormed Marley's home and began to shoot. Marley was grazed across the chest, a bullet lodging in his arm. Fortunately, no one was killed, but the bullet stayed in Marley's arm until his death. A doctor told him that surgery to remove it risked the loss of control of his fingers.
Read Richest Musicians in Africa