Aliko Dangote car collection and houses
For someone of his status, it is natural that he should have in his garage, the most expensive and exotic cars. Yes, that is true of Aliko Dangote. Below is a collection of his exotic cars and their prices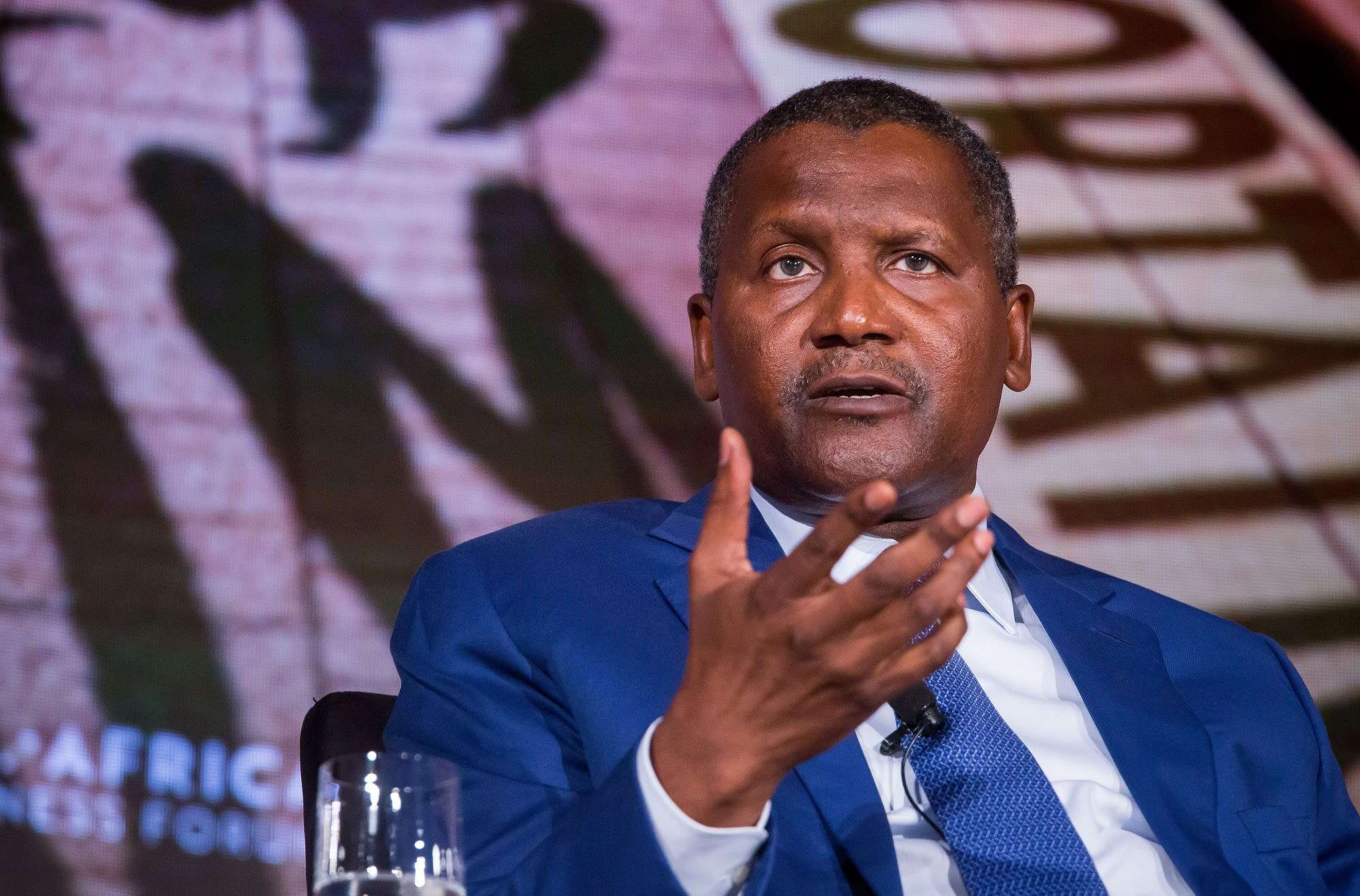 Aliko Dangote car collection and houses: Dangote is the richest man in Africa and one of the richest persons in the world. Let me brief you a little on some facts about Aliko Dangote and after that I am sure you will be eager to know the number ad type of Aliko Dangote car collection considering his wealth and prominence.
Who is Aliko Dangote? 
Before we dive into Aliko Dangote car collection lets look at who Aliko Dangote is
Aliko Dangote is a wealthy Nigerian industrialist and business mogul who was born on April 10,1957 in Kano State Nigeria. He is the great grandson of former richest West African business person at the time of his demise in 1955.
You won't be wrong to conclude that Aliko Dangote was born to be a business man as his entrepreneurial characteristics was manifest during his primary school days where he used to sell sweets at cheaper rates to his classmates and friends which recorded immense success.
Note: It is not that Dangote's family was not well to do, in fact he was born into a very wealthy family, but he had always desired to become a business man in future. He schooled at Ali Kumasi, Madras a Capital High School in his hometown of Kano before he attending Al-Azhar University in Cairo after graduating from secondary school.
Aliko Dangote began his business career by setting up a small scale business in 1977. Fortunately, that small business has expanded and exploded into a conglomerate that deals on production of Soft drinks, oil, banking, sugar, cement, real estate and so on. The name of this conglomerate is known all over the world as Dangote Group of Companies. Currently he is building his own refinery in which he has invested billions of dollars into it.
Dangote became the richest person in Africa after surpassing a Saudi-Ethiopian billionaire rival to claim the top spot, and since then he has held unto the top spot. In 2014 he was listed among the top 20 richest persons in the world.
Dangote has received several accolades, awards and recognitions for his contributions to the growth of Nigeria's economy as well as to humanity. He has been named six times BY Forbes as the Most Powerful Man in Africa besides being named Africa's richest man, a position he is still holding unto.
ALIKO Dangote has three daughters and an adopted son. Their names are Mariya, Halima, Fatimah, and Abdulrahman Dangote. He has tied the knot twice and has divorced twice.
Aliko Dangote Car Collection
For someone of his status, it is natural that he should have in his garage, the most expensive and exotic cars. Yes, that is true of Aliko Dangote. Below is a collection of his exotic cars and their prices and few features of each car.
Bugatti Veyron – $2,000,000
Tell me you are not drooling over the cost price of this exotic car, Bugatti Veyron which is valued at a jaw dropping $2 million. Formerly the fastest car in the world prior to the release of its successors, the Bugatti Veyron is one car that you should make not mistake about driving on regular, on a high speed, trust me you will be short of roads. The incredible speed at which it is driven is unmatched, 258mph along with 1,001 HP engine.
The super speed ride accelerates at a massive 0-100kp/h in 2.6 seconds, that's put of this world. This is a car only someone of Aliko Dangote caliber can afford.
The interiors of the super speed automobile is world class, Little wonder it's value it's breathe taking. 
More on Aliko Dangote car collection
Maybach 57S Knight Luxury- $ 1 million
Another million dollar worth of automobile in Dangote collection of cars, the Maybach 57S Knight Luxury which cost $1 million.
The Maybach Knight Luxury has a 712 hp 12-cylinder with twin-turbo engines. The interiors are designed in such a way as to provide comfort for passengers and drivers. The back seats each come with Apple tablets for which passengers can get themselves entertained with movies. It comes with a LED daytime running lights and the hood, boot, lid and the A, B and C pillars are all made of Carbon Fibre material.
Editor's Picks
Featured in the body of the lightweight car is also an electronic level control of the suspension as well as an underbody lightning system consisting of ten LED lights. Also among the interiors are the GPS tracking module, a dashboard camera and mobile LTE connectivity support.
Mercedes-Benz CL65 AMG-$220,000
The Mercedes-Benz CL65 AMG is another luxury car fitting for such a prominent personality like Aliko Dangote. The Mercedes-Benz is one of the cheapest cars in is garage. The luxury car comes with a Twin Turbo engine with Premium Unleaded V-12 Cylinder, along with 612 horsepower. It can move at a speed of 290 kilometers per hour.
*Bentley Mulsanne-$310,000
One of the largest and most expensive ride in the world, the Bentley Mulsanne is among the expensive cars in Aliko Dangote's garage. The world class car comes with state of the art interior that will leave you drooling. It has a 6.75 litre turbocharged V8 engine of 505 horsepower.
The wheels are about 20 inches each with an Air ride suspension along with an adjustable ride height. It also features Keyless entry and ignition, Parking sensors and a Sunroof for the exteriors.
The interiors of the Bentley Mulsanne features Four-zone automatic climate control with a separate rear-seat control panel and a Power rear-window privacy screens.
Frequently Asked questions about Aliko Dangote car collection
What car does Dangote drive?
For someone of his status, it is natural that he should have in his garage, the most expensive and exotic cars.
How much is Dangote most expensive car?
The most expensive car in Aliko Dangote car collection is a Bugatti Veyron worth an estimated $2 million.
How many private jets does Aliko Dangote have?
Aside the most expensive cars owned by the business mogul, Dangote also owns two private jets.
Aliko Dangote Houses
Aliko Dangote has several mansions scattered all over Nigeria, but the notable one is the $30 million worth of state of the art mansion situated in Abuja. According to him, he doesn't own any houses abroad as they are a "distraction".
Thanks for reading about Aliko Dangote car collection and houses. Leave your reply in the comments below
Source: Glusea
What is John Cena net worth ?
John Cena net worth 2022: John Felix Anthony Cena Jr. was born on April 23, 1977. He is an American professional wrestler, actor, rapper, and television presenter. He is currently signed to WWE on a part-time deal. John Cena net worth is estimated at $55 million.
John Cena Profile
John Felix Anthony Cena Jr. was born on April 23, 1977, in West Newbury, Massachusetts, the son of Carol (née Lupien) and John Felix Anthony Cena. His mother is of English and French-Canadian descent, while his father has Italian ancestry. His maternal grandfather was baseball player Tony Lupien
Richest Football Players in the world
He attended Central Catholic High School in Lawrence, Massachusetts, before transferring to Cushing Academy, a private prep boarding school in Ashburnham, Massachusetts. He then attended Springfield College in Springfield, Massachusetts. In college, he was a NCAA Division III All-American center on the college football team and wore the number 54, which is still used on some of his WWE merchandise.
Cena graduated from Springfield College in 1998 with a degree in exercise physiology and body movement, after which he pursued a career in bodybuilding and worked as a limousine driver.
Professional wrestling career
Cena started training to become a professional wrestler in 1999 at Ultimate Pro Wrestling's (UPW) California-based Ultimate University operated by Rick Bassman. Once he was placed into an in-ring role, Cena began using a semi-robotic character known as The Prototype.
Read Mark Zuckerberg net worth
On October 10, 2000, while billed as The Prototype, Cena made his unofficial debut for the then World Wrestling Federation (WWF) on a SmackDown taping in a dark match against Mikey Richardson, which he lost.
He received another tryout on January 9, 2001, at a SmackDown taping in Oakland, California, this time defeating Aaron Aguilera. Cena wrestled again in a dark match at a SmackDown taping on March 13.
In 2001, Cena signed a developmental contract with the WWF and was assigned to its developmental territory Ohio Valley Wrestling (OVW). During his time there, Cena wrestled under the ring name The Prototype and held the OVW Heavyweight Championship for three months and the OVW Southern Tag Team Championship (with Rico Constantino) for two months.
Throughout 2001, Cena would receive four tryouts for the WWF main roster, as he wrestled multiple enhancement talent wrestlers on both WWF house shows and in dark matches before WWF television events.
Through the early months of 2002, Cena constantly found himself competing on house shows for the WWF, where he wrestled against the likes of Shelton Benjamin and Tommy Dreamer.
Read Ronaldo net worth
Cena defeated JBL at WrestleMania to win the WWE Championship, giving Cena his first world championship. Cena then had a spinner WWE Championship belt made, while JBL took the original title belt and claimed to still be WWE Champion until Cena reclaimed the original championship belt in an "I Quit" match at Judgment Day.
Cena was drafted to the Raw brand on June 6, 2005, taking his title with him and became the first wrestler selected in the annual draft lottery.
Professional wrestling style and persona
Cena's original gimmick portrayed that of a white rapper who wore jerseys, backward hats, and a chain with a padlock around his neck, was known as the "Doctor of Thuganomics". First as "The Prototype", and later under his real name, Cena sometimes used underhanded tactics to score victories, such as using his chain as a weapon behind the referee's back.
Cena has been named as the greatest professional wrestler of all time by peers Kurt Angle and John "Bradshaw" Layfield, as well as by veteran industry personality Paul Heyman.
John Cena net worth
John Cena net worth 2022 of $55 million. Before his professional wrestling career, Cena appeared in an advertisement for Gold's Gym. Cena has 16 world titles in his career
As a wrestler, he has endorsed the energy drink YJ Stinger, appearing in commercials beginning in October 2003, and Subway, for whom he filmed advertisements with their spokesperson Jared Fogle in November 2006 that began airing the next January. For a time in 2007, he also endorsed two "signature collections" of energy drinks and energy bars sold by American Body Builders.[387] In 2008, Cena filmed a commercial as part of Gillette's "Young Guns" NASCAR campaign
Content on this website is protected by DMCA.  Dont waste your time copying because you would eventually remove it.