Aliko Dangote car collection and houses
For someone of his status, it is natural that he should have in his garage, the most expensive and exotic cars. Yes, that is true of Aliko Dangote. Below is a collection of his exotic cars and their prices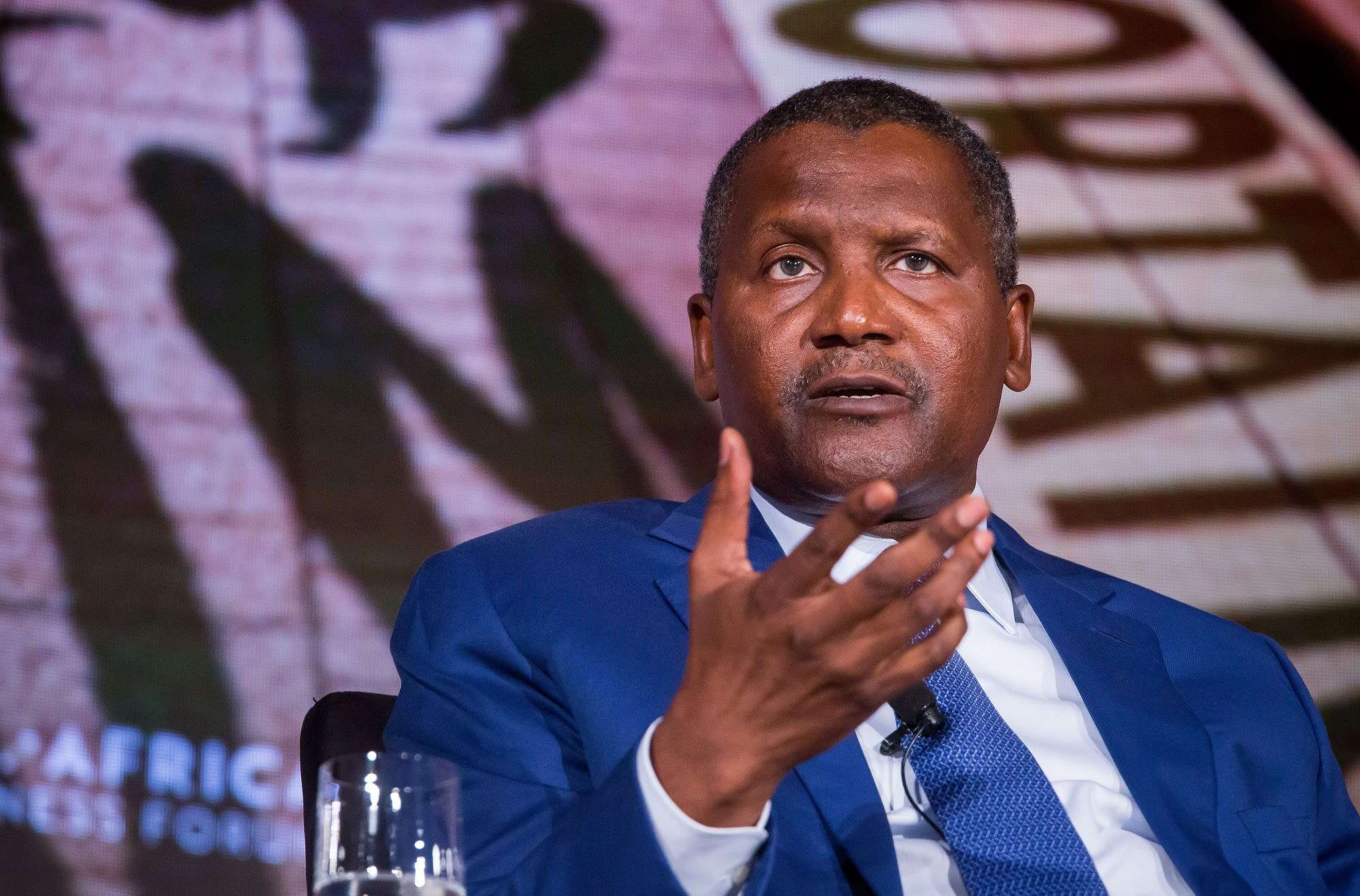 Aliko Dangote car collection and houses: Dangote is the richest man in Africa and one of the richest persons in the world. Let me brief you a little on some facts about Aliko Dangote and after that I am sure you will be eager to know the number ad type of Aliko Dangote car collection considering his wealth and prominence.
Who is Aliko Dangote? 
Before we dive into Aliko Dangote car collection lets look at who Aliko Dangote is
Aliko Dangote is a wealthy Nigerian industrialist and business mogul who was born on April 10,1957 in Kano State Nigeria. He is the great grandson of former richest West African business person at the time of his demise in 1955.
You won't be wrong to conclude that Aliko Dangote was born to be a business man as his entrepreneurial characteristics was manifest during his primary school days where he used to sell sweets at cheaper rates to his classmates and friends which recorded immense success.
Note: It is not that Dangote's family was not well to do, in fact he was born into a very wealthy family, but he had always desired to become a business man in future. He schooled at Ali Kumasi, Madras a Capital High School in his hometown of Kano before he attending Al-Azhar University in Cairo after graduating from secondary school.
Aliko Dangote began his business career by setting up a small scale business in 1977. Fortunately, that small business has expanded and exploded into a conglomerate that deals on production of Soft drinks, oil, banking, sugar, cement, real estate and so on. The name of this conglomerate is known all over the world as Dangote Group of Companies. Currently he is building his own refinery in which he has invested billions of dollars into it.
Dangote became the richest person in Africa after surpassing a Saudi-Ethiopian billionaire rival to claim the top spot, and since then he has held unto the top spot. In 2014 he was listed among the top 20 richest persons in the world.
Dangote has received several accolades, awards and recognitions for his contributions to the growth of Nigeria's economy as well as to humanity. He has been named six times BY Forbes as the Most Powerful Man in Africa besides being named Africa's richest man, a position he is still holding unto.
ALIKO Dangote has three daughters and an adopted son. Their names are Mariya, Halima, Fatimah, and Abdulrahman Dangote. He has tied the knot twice and has divorced twice.
Aliko Dangote Car Collection
For someone of his status, it is natural that he should have in his garage, the most expensive and exotic cars. Yes, that is true of Aliko Dangote. Below is a collection of his exotic cars and their prices and few features of each car.
Bugatti Veyron – $2,000,000
Tell me you are not drooling over the cost price of this exotic car, Bugatti Veyron which is valued at a jaw dropping $2 million. Formerly the fastest car in the world prior to the release of its successors, the Bugatti Veyron is one car that you should make not mistake about driving on regular, on a high speed, trust me you will be short of roads. The incredible speed at which it is driven is unmatched, 258mph along with 1,001 HP engine.
The super speed ride accelerates at a massive 0-100kp/h in 2.6 seconds, that's put of this world. This is a car only someone of Aliko Dangote caliber can afford.
The interiors of the super speed automobile is world class, Little wonder it's value it's breathe taking. 
More on Aliko Dangote car collection
Maybach 57S Knight Luxury- $ 1 million
Another million dollar worth of automobile in Dangote collection of cars, the Maybach 57S Knight Luxury which cost $1 million.
The Maybach Knight Luxury has a 712 hp 12-cylinder with twin-turbo engines. The interiors are designed in such a way as to provide comfort for passengers and drivers. The back seats each come with Apple tablets for which passengers can get themselves entertained with movies. It comes with a LED daytime running lights and the hood, boot, lid and the A, B and C pillars are all made of Carbon Fibre material.
Editor's Picks
Featured in the body of the lightweight car is also an electronic level control of the suspension as well as an underbody lightning system consisting of ten LED lights. Also among the interiors are the GPS tracking module, a dashboard camera and mobile LTE connectivity support.
Mercedes-Benz CL65 AMG-$220,000
The Mercedes-Benz CL65 AMG is another luxury car fitting for such a prominent personality like Aliko Dangote. The Mercedes-Benz is one of the cheapest cars in is garage. The luxury car comes with a Twin Turbo engine with Premium Unleaded V-12 Cylinder, along with 612 horsepower. It can move at a speed of 290 kilometers per hour.
*Bentley Mulsanne-$310,000
One of the largest and most expensive ride in the world, the Bentley Mulsanne is among the expensive cars in Aliko Dangote's garage. The world class car comes with state of the art interior that will leave you drooling. It has a 6.75 litre turbocharged V8 engine of 505 horsepower.
The wheels are about 20 inches each with an Air ride suspension along with an adjustable ride height. It also features Keyless entry and ignition, Parking sensors and a Sunroof for the exteriors.
The interiors of the Bentley Mulsanne features Four-zone automatic climate control with a separate rear-seat control panel and a Power rear-window privacy screens.
Frequently Asked questions about Aliko Dangote car collection
What car does Dangote drive?
For someone of his status, it is natural that he should have in his garage, the most expensive and exotic cars.
How much is Dangote most expensive car?
The most expensive car in Aliko Dangote car collection is a Bugatti Veyron worth an estimated $2 million.
How many private jets does Aliko Dangote have?
Aside the most expensive cars owned by the business mogul, Dangote also owns two private jets.
Aliko Dangote Houses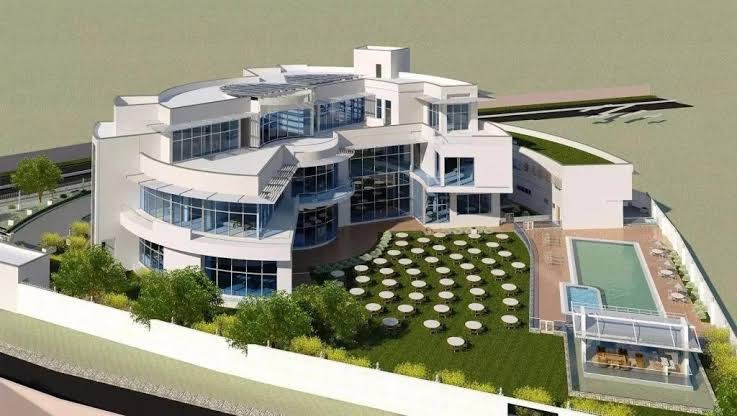 Aliko Dangote has several mansions scattered all over Nigeria, but the notable one is the $30 million worth of state of the art mansion situated in Abuja. According to him, he doesn't own any houses abroad as they are a "distraction".
Thanks for reading about Aliko Dangote car collection and houses. Leave your reply in the comments below
Source: Glusea