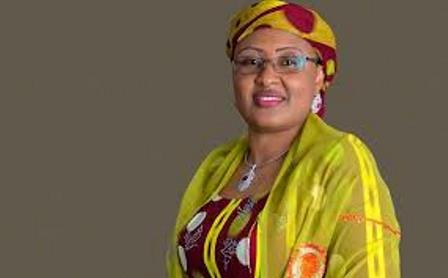 What is Aisha Buhari net worth?
Keep reading to find our Aisha Buhari net worth here.
Aisha Buhari net worth: Aisha Halilu Buhari is the First Lady of Nigeria and the wife of the current President Muhammadu Buhari, Aisha Buhari is a cosmetologist, beauty therapist, and author.
Aisha Buhari Background
Aisha Buhari was born on 17 February 1971, in Adamawa State, northeastern Nigeria. Her grandfather Alhaji Muhammadu Ribadu was Nigeria's first minister of defense. Aisha's father was a civil engineer, and her mother is a descendant of the Ankali family, renowned farmers.
Aisha Buhari went to primary and secondary school in Adamawa State. On 2 December 1989, Aisha married Muhammadu Buhari, who had five children from a previous marriage to Safinatu Yusuf. Aisha and Muhammadu Buhari have five children together and one grandchild.
Business Career
After obtaining her degree in various fields of study, Aisha Buhari decided to make good use of the knowledge she acquired from her course of study by venturing into beauty therapy and sales of Cosmetics.
She later established her own spa called Hanzy Spa and also she is the principal of HanzyBeauty Institute located in Kaduna and also in Abuja.
Aisha Buhari is a resource person to the National Basic Technical Education (NBTE), on beauty therapy and cosmetology and has participated in the curriculum development of small-medium enterprises for NBTE. Aisha Buhari closed her beauty salon following the election of her husband as president of Nigeria.
Political Career
Aisha Buhari is a vocal advocate of women's rights and children's rights, and this was a focal point during her campaign for her husband's election in 2015.
Aisha has, on several occasions, emphasized the need for young girls to get primary and secondary school education before getting married, saying that she believes no girl should get married before the age of 17.
On 12 June 2015, Aisha Buhari met with some mothers of the abducted Chibok Girls on 14 April 2016, and donated proceeds from her book to parents of the Chibok girls, the Buni Yadi boys murdered in 2014, and children suffering from malnutrition.
Books Published
Aisha Buhari net worth is also sourced from her proceeds from the books she has published over the years.
Essentials of Beauty Therapy: A Complete Guide for Beauty Specialists written by the first lady is being used as a textbook in NBTE,
She also published a 46-page book titled "Aisha Buhari Being Different" which was recently launched on April 8, 2021.
Read About the richest women in Africa
Advocacy Initiatives
Future Assured is an initiative founded by Aisha Buhari to continue her advocacy work for the health and well-being of women and children through community mobilization and health promotion.
Aisha was prompted by the need to improve the current poor health outcomes of women, children and other vulnerable groups of the Nigerian population, and Aisha Buhari affirmed her commitment to this work at a stakeholders meeting held at the presidential villa and a public launch of Future Assured programs at the sidelines of the United Nations General Assembly held in New York on 29 September 2015.
Aisha Buhari Net Worth
Aisha Buhari net worth is estimated at $10 million. She is one distinguished woman amongst Nigerian women who had acquired much fame and wealth before her husband became the president, through her business.
Key Take Away
Aisha Buhari is the first Nigerian First lady to be on Twitter, on Instagram, and other social media platforms, getting her unfiltered views across to Nigerian people.
Read Also The Richest Woman in Nigeria
Bryce Young Net Worth 2022, Career, Awards and Salary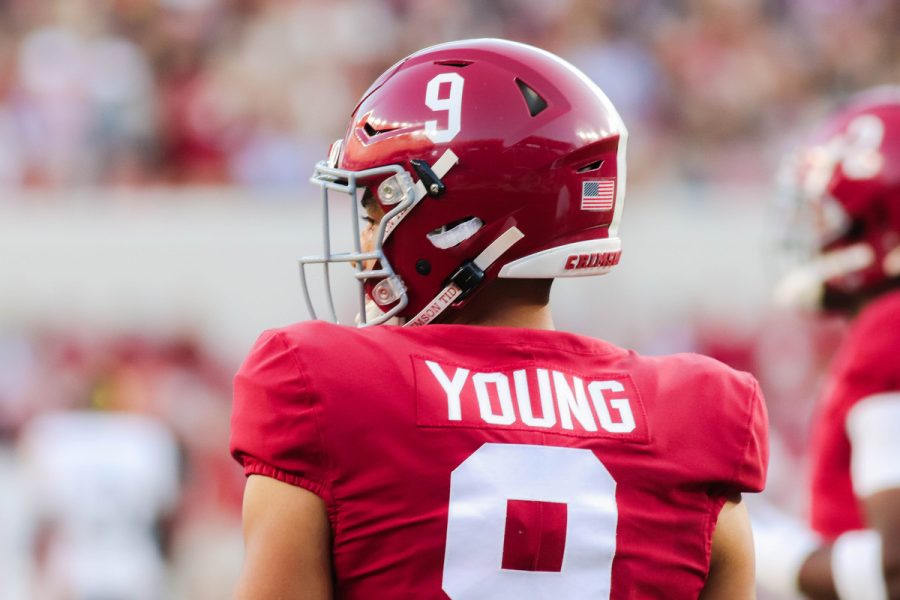 How much is Bryce Young Net Worth?
Full Name: Bryce Christopher Young
Date of Birth: July 5, 2001
Nationality: American
Source of Wealth: American Football
Bryce Young Net Worth and Biography
Bryce Young Net Worth 2022: Bryce Christopher Young is a young talented American football quarterback, currently plying his trade at Alabama Crimson Tide. 
He started playing American football right from when he was at Mater Dei High School in Santa Ana, in California. He currently holds the record for the highest passing yards in a single game by an Alabama quarterback.
Check out the richest footballers in the world list
At twenty years of age, Bryce Young has already announced his presence as one of the most sought after quarterbacks in American football.
For someone who is still a newbie in the American football system, Bryce Young Net Worth and salary are jaw dropping. In this article, we will be taking a look at Bryce Young's career, parents, age and achievements so far.
Bryce Young Biography
Bryce Young was born in Philadelphia, Pennsylvania, USA, on the 25th of July, 2001. His parents are Craig and Julie Young. Bryce later moved with his parents to Pasadena, California, where he spent the most part of his teenage years.
Bryce Young attended Cathedral High School, and later moved to Mater Dei HIGH school where he began nurturing is his desire and passion for American football.
Bryce was the Los Angeles Times Player of the Year as a senior, as well as California's Gatorade Football Player of the Year after making a record throw for 4,528 yards and 58 touchdowns.
He also won the USA Today High School Offensive Player of the Year award for his exceptional talents and performance as a quarterback.
Bryce was initially committed to playing for the University of Southern California before switching to allegiance to University of Alabama where he played football for.
College Career
As a Rookie
During his rookie year at Alabama, Bryce Young was deployed as a backup junior quarterback to Mac Jones which spanned through the 2020 season.
He made his college debut on September 26, 2020 in the late third quarter against Missouri at Faurot Field. Bryce Young went on to record 5-of-8 for 54 passing yards with two rushing yards on four attempts.
Bryce also featured in nine games in 2020, ending the season with a total of 156 passing yards and one touchdown.
Sophomore year
Bryce Young debuted for Crimson Tide as a starting quarterback on the 4th of September, 2021. Young also passed for 344 yards and four touchdowns, in 44-13 win over No. 14 Miami (Florida).
He also threw another record 559 yards to break Alabama school record for passing yards in a single game, on November 29, 2021. This feat set Bryce as the new record holder of the most passing yards in a single yard, surpassing former record holder, Scott Hunter.
On December 11, 2021, Young won the Heisman Trophy, becoming the first Alabama quarterback to win.
Bryce Young Net Worth
Bryce Young net worth 2022 is estimated at around $1 million. his annual income is $250,000. The primary source of his income comes from playing football at various championships and other matches. 
College statistics
How tall IS Bryce Young?
The young sensation, Bryce Young is 6 ft 0 in (1.83 m).
Bryce Young Weight
Regarding Bryce Young's weight, he weighs 194 lb (88 kg).
Career Highlights
College – Alabama (2020–present)
Bowl games– 2021 Rose Bowl, 2021 CFP National Championship
High school – Mater Dei (Santa Ana, California)
Awards and Achievements
Heisman Trophy (2021)
Maxwell Award (2021)
Davey O'Brien Award (2021)
SEC Offensive Player of the Year (2021)
AP College Football Player of the Year (2021)
SEC Championship Game MVP (2021)
First team All-SEC (2021)
CFP national champion (2020)
Pete Dawkins Trophy (2020)
USA Today Offensive Player of the Year (2019)
USA Today High School All-American (2019)
Bryce Young Salary
Bryce Young currently earns $250,000 per year.
Bryce Young Net Worth Summary
Bryce Young currently sits on a net worth of $1 million. This is as a result of his awards which comes with monetary prizes.
Recommended
Source: Glusea
Content on this website is protected by DMCA.  Dont waste your time copying because you would eventually remove it.